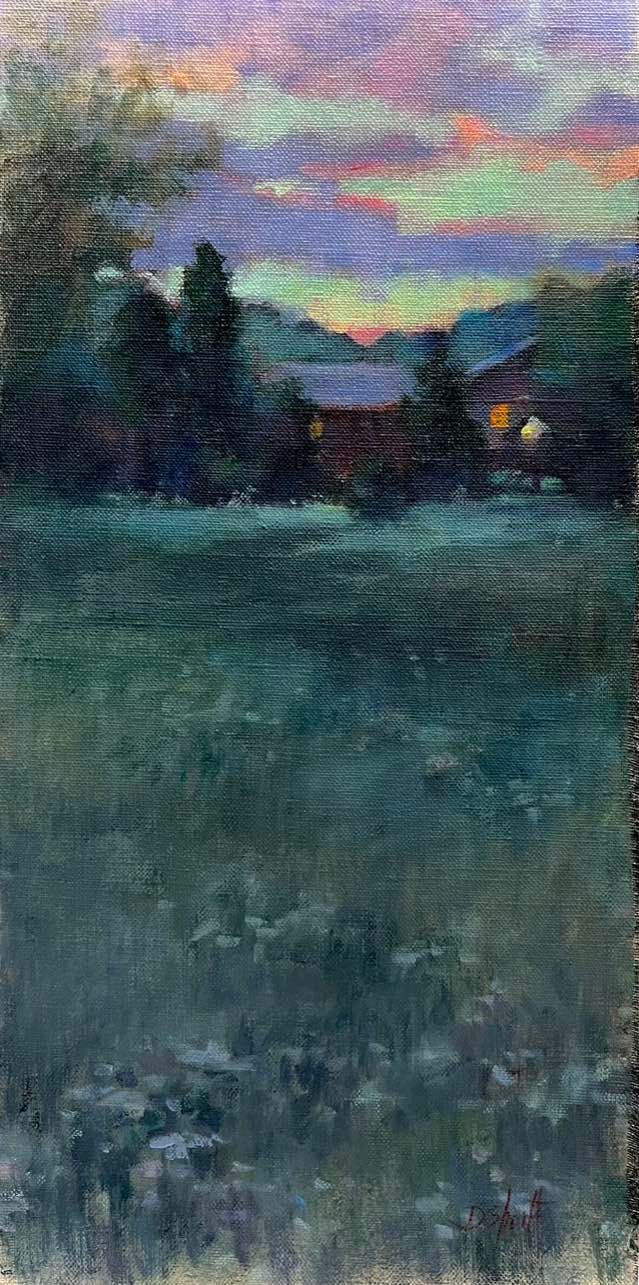 Summer Sounds - Oil, 16 x 8, DS200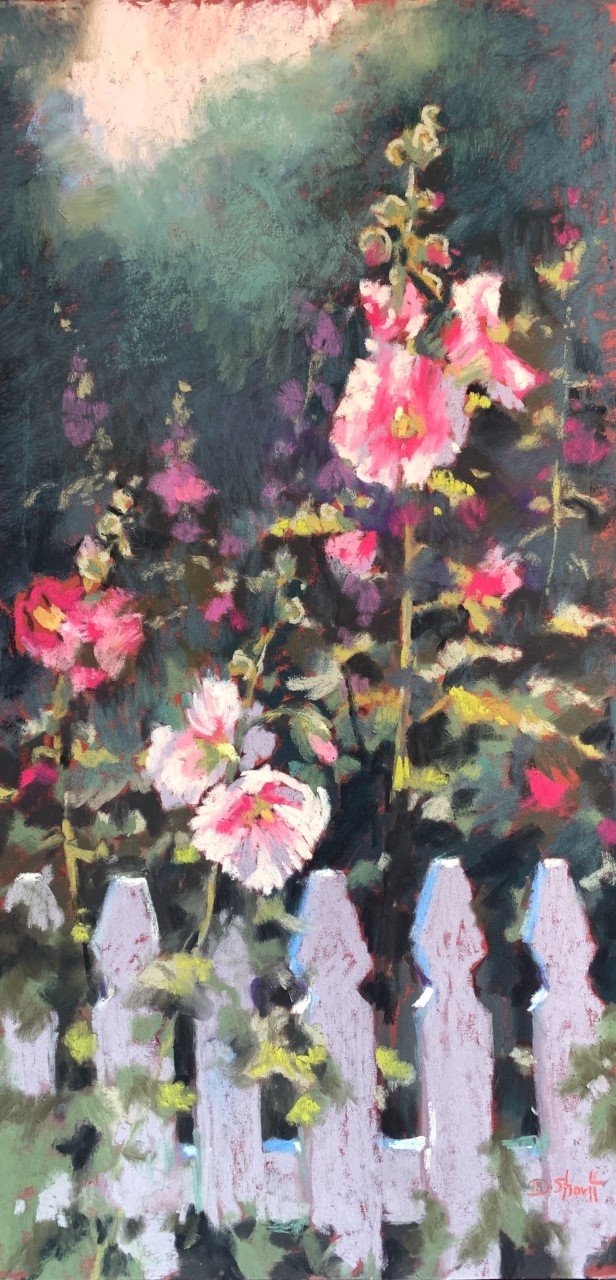 Lake House Hollyhocks - Pastel, 20 x 40, DS199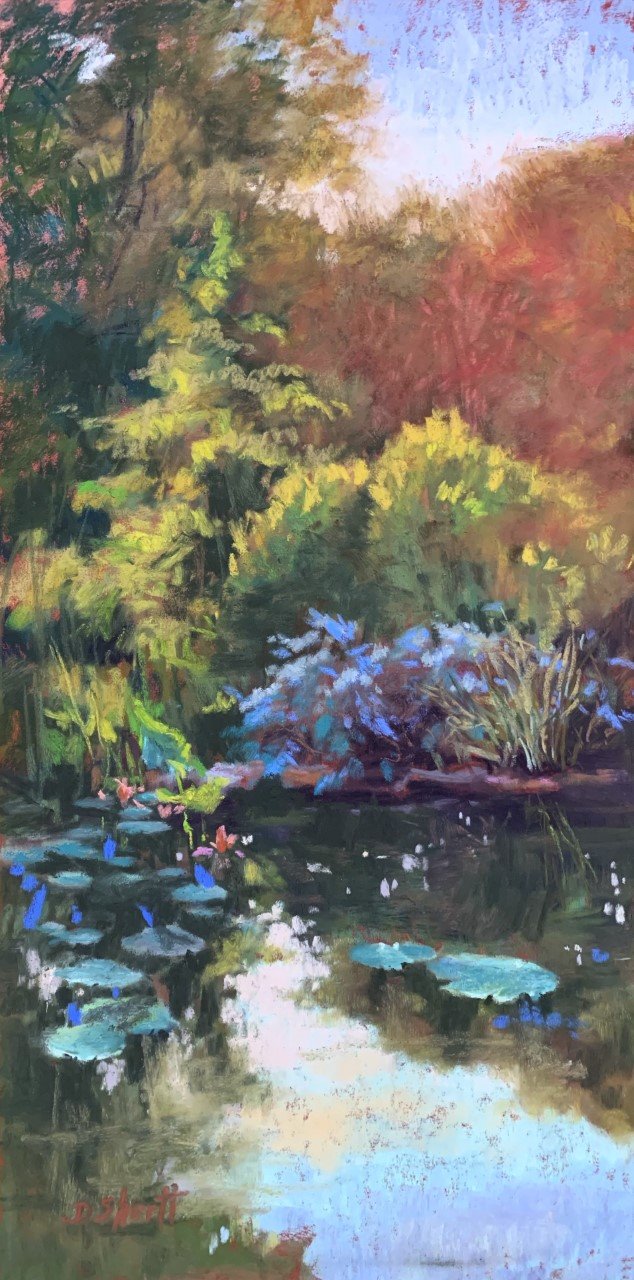 A Patient Watch - Pastel, 20 x 10, DS197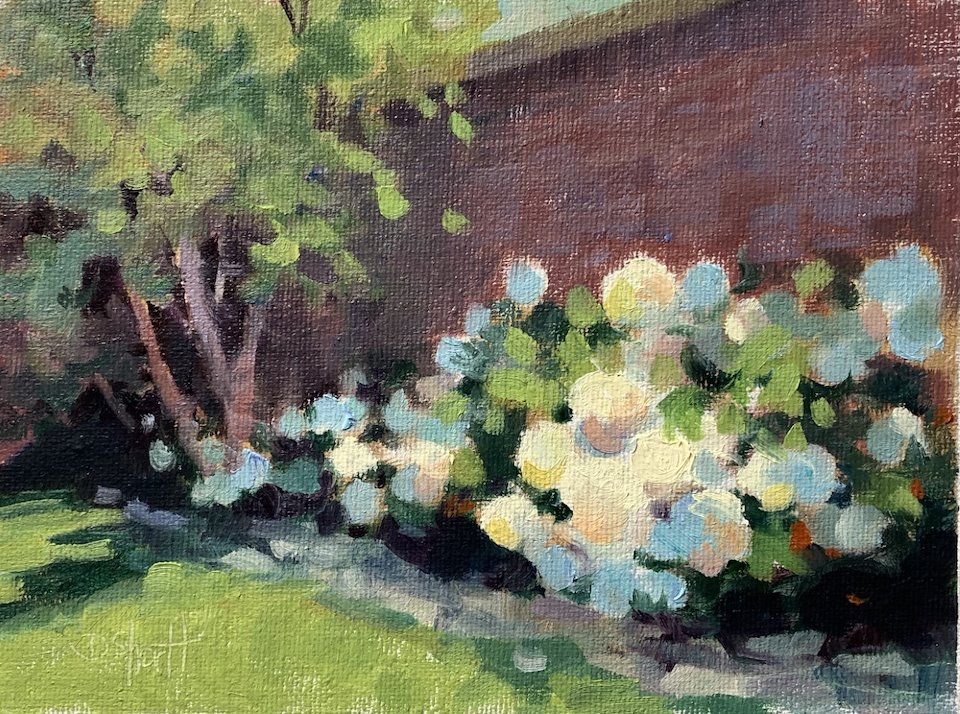 July Hydrangeas - Oil, 6 x 8, DS198
To Linger Awhile - Pastel, 12 X 16, DS188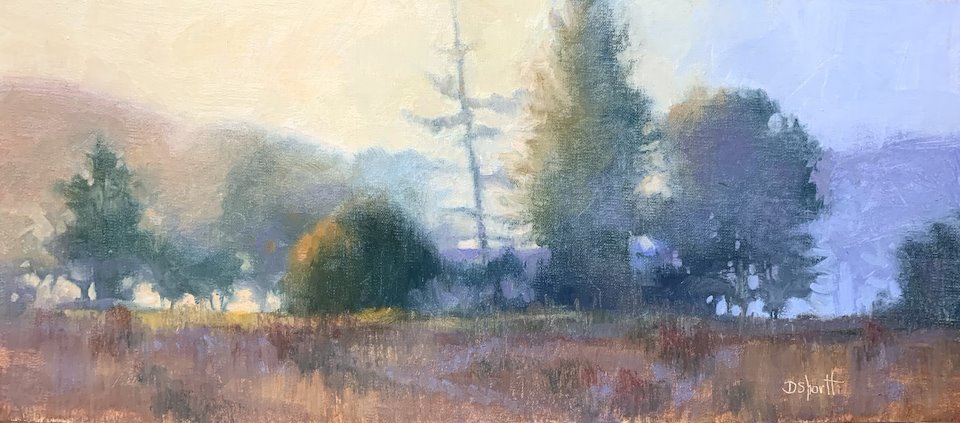 The Lifting Fog - Oil, 8 x 18, DS194 SOLD
New Years Dawn - Oil, 20 x 16, DS187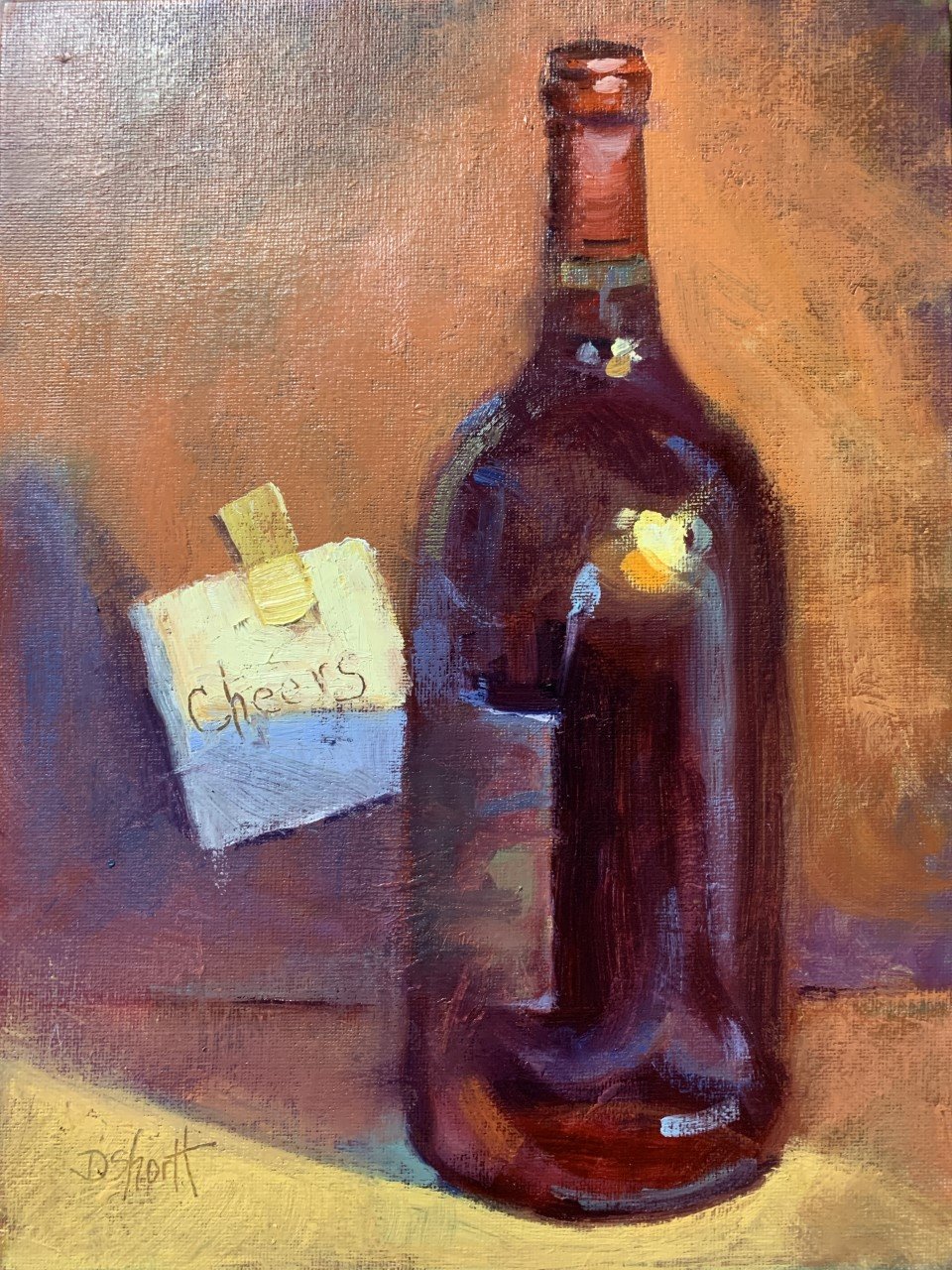 Burgundy Cheers - Oil, 12 x 9, DS193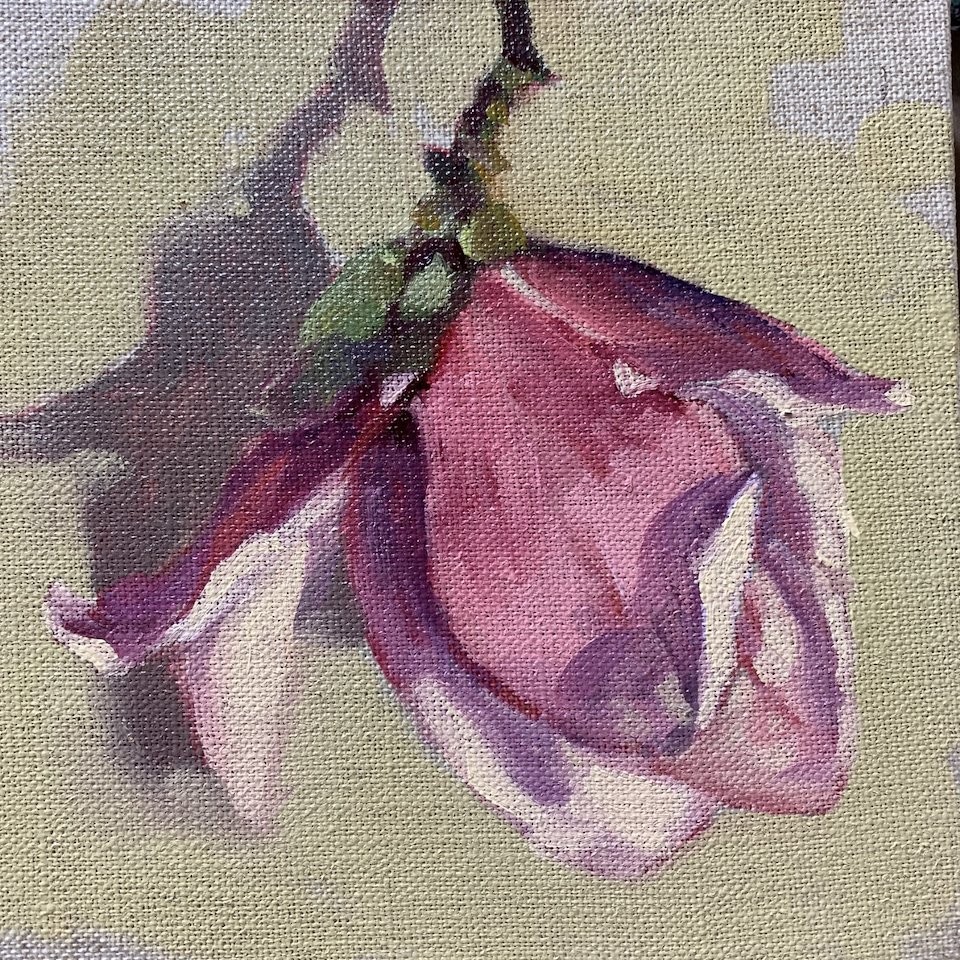 Magnolia - Oil, 6 x 6, DS195

Summer Story II - Oil, 16 x 6, DS190

Winter Story II - Oil, 16 x 6, DS189 SOLD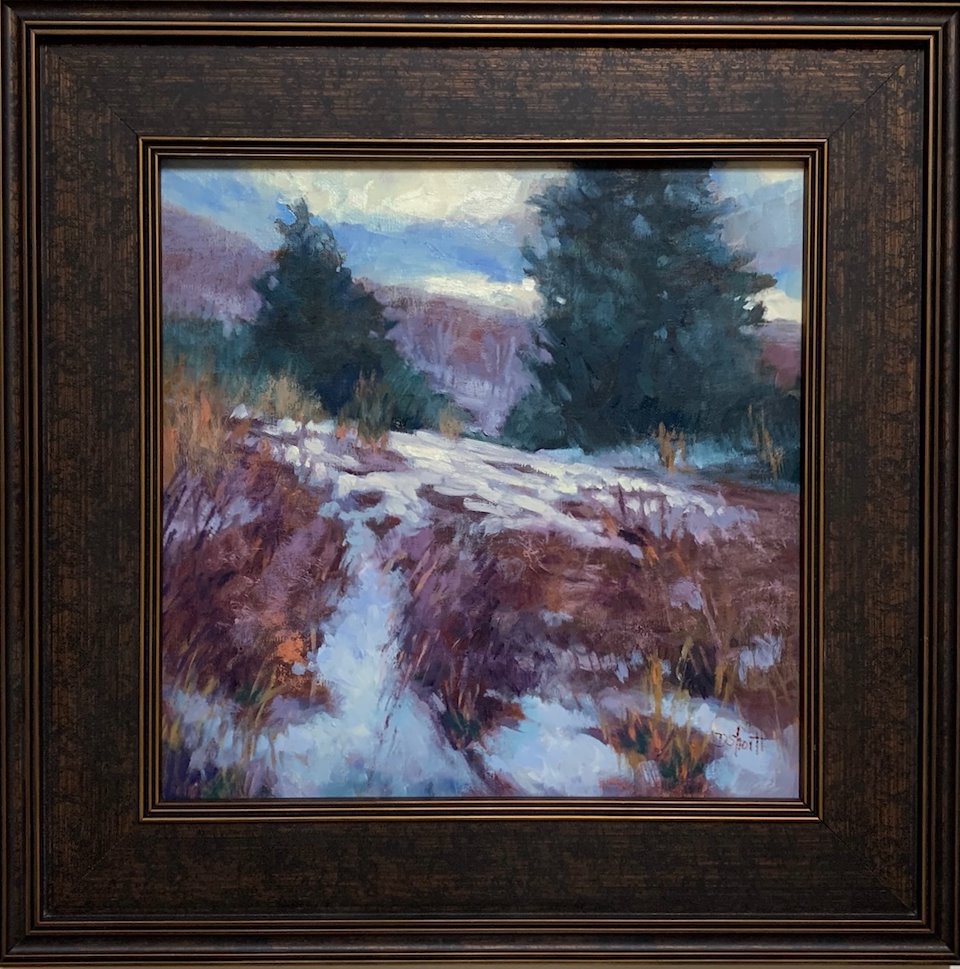 Winter Elevation - Oil, 12 x 12, DS186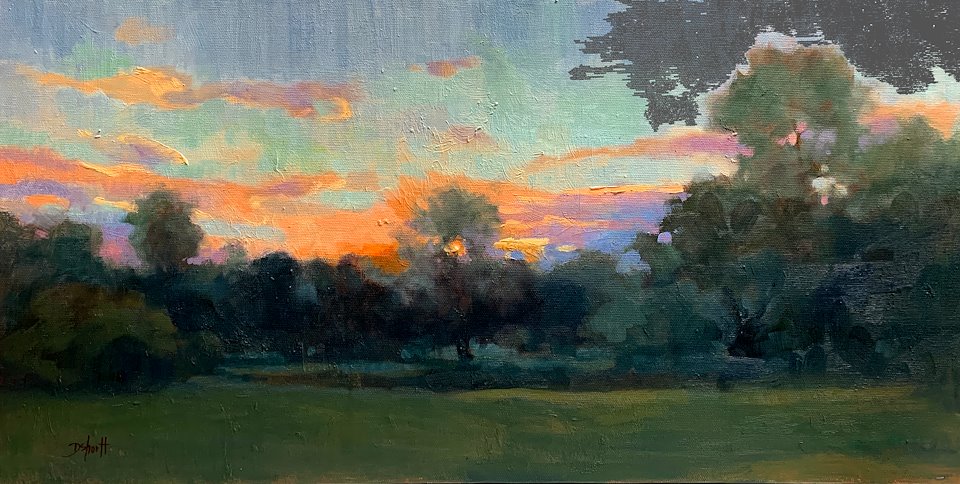 Dawn's Warm Hue - Oil, 12 x 24, DS183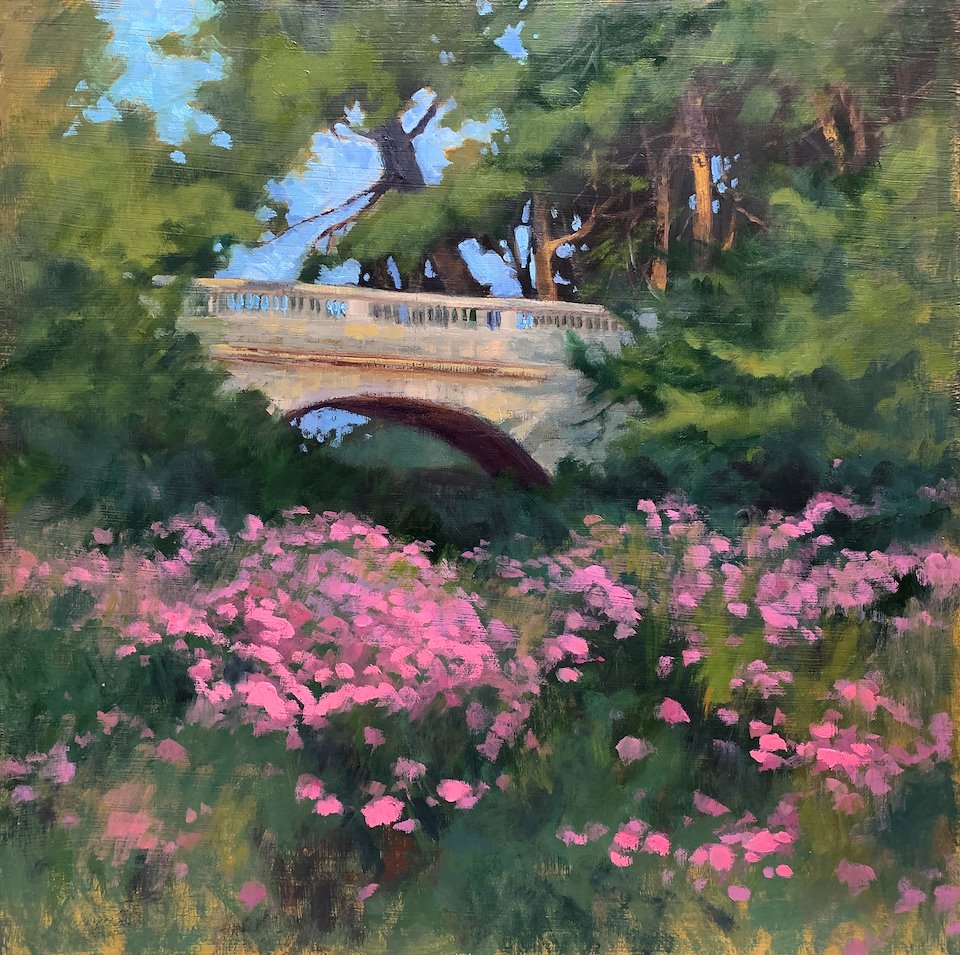 Asters at the Bridge - Oil, 18 x 18, DS181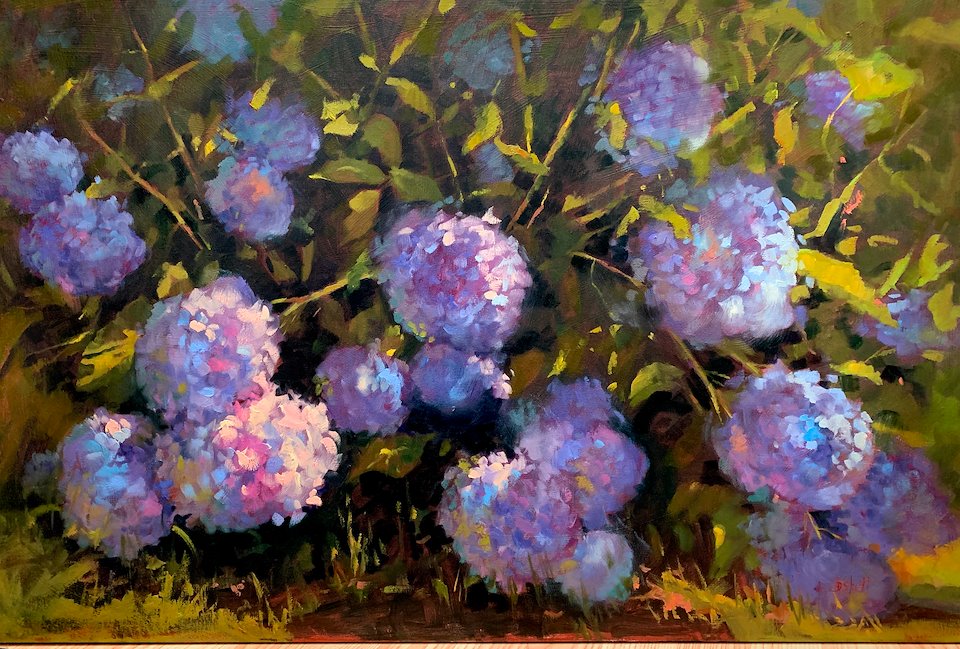 Endless Summer - Oil, 24 x 36, DS184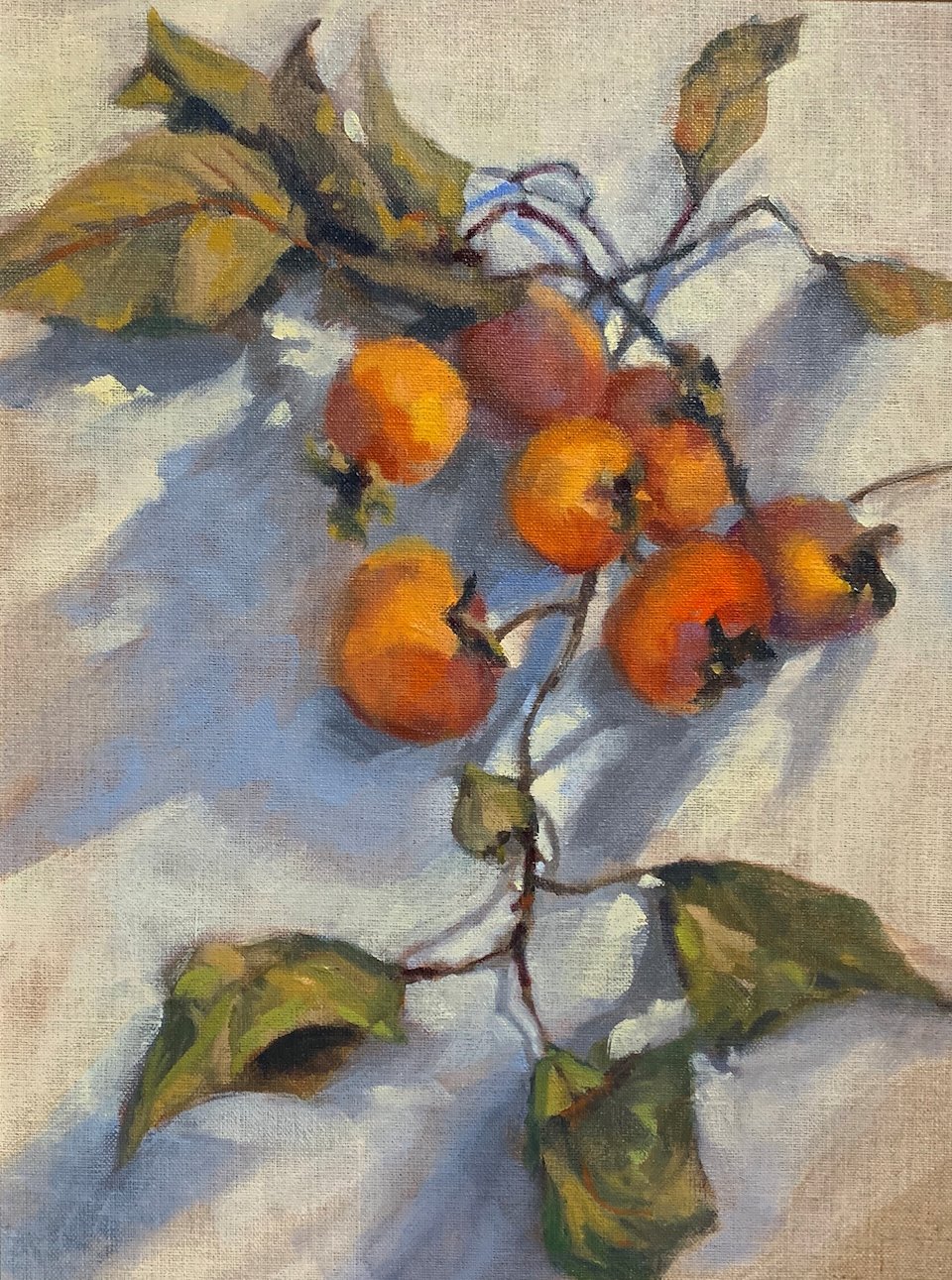 Persimmon Fall - Oil, 16 x 12, DS185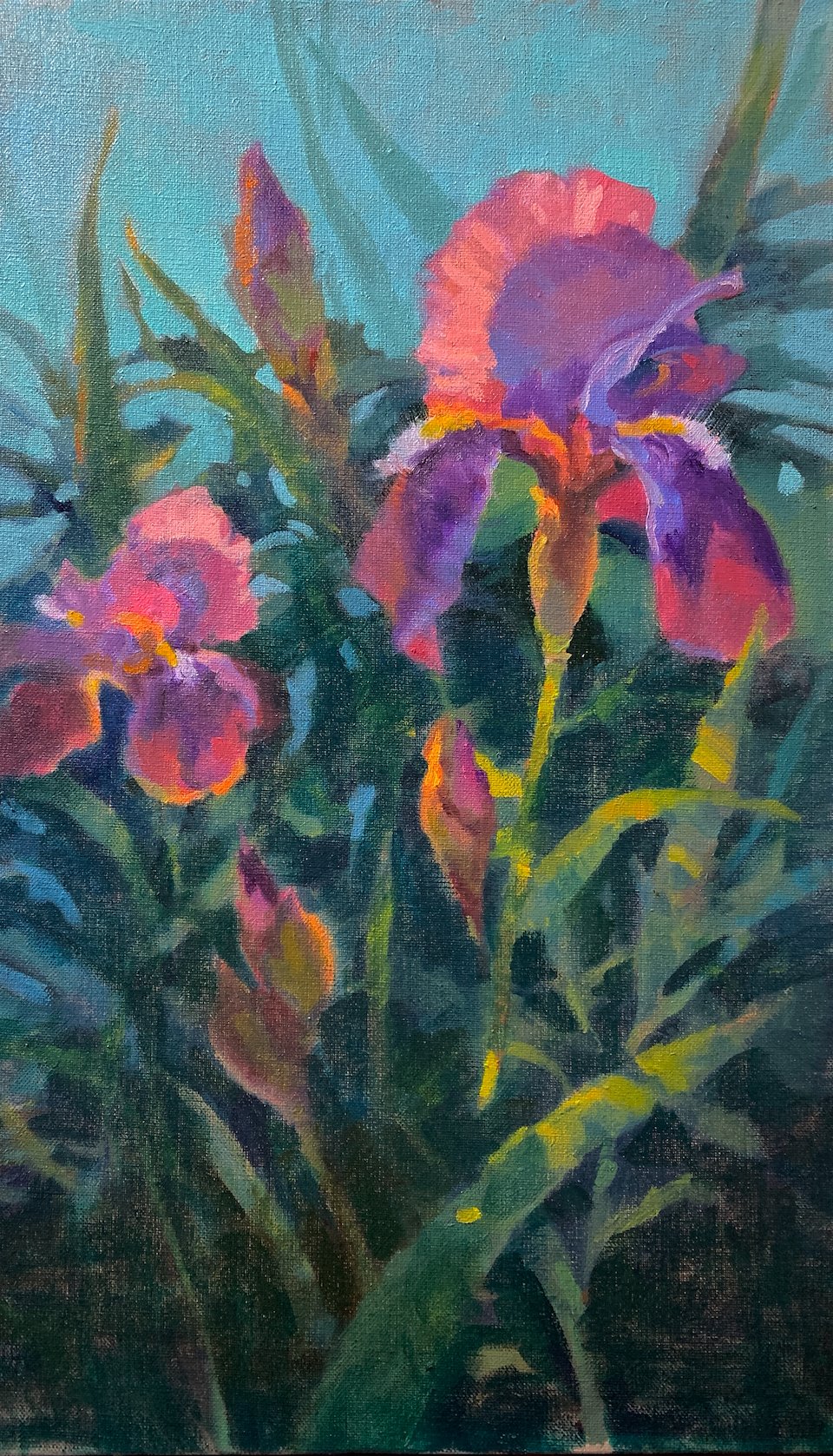 A Moment of Magenta - Oil, 20 x 12, DS178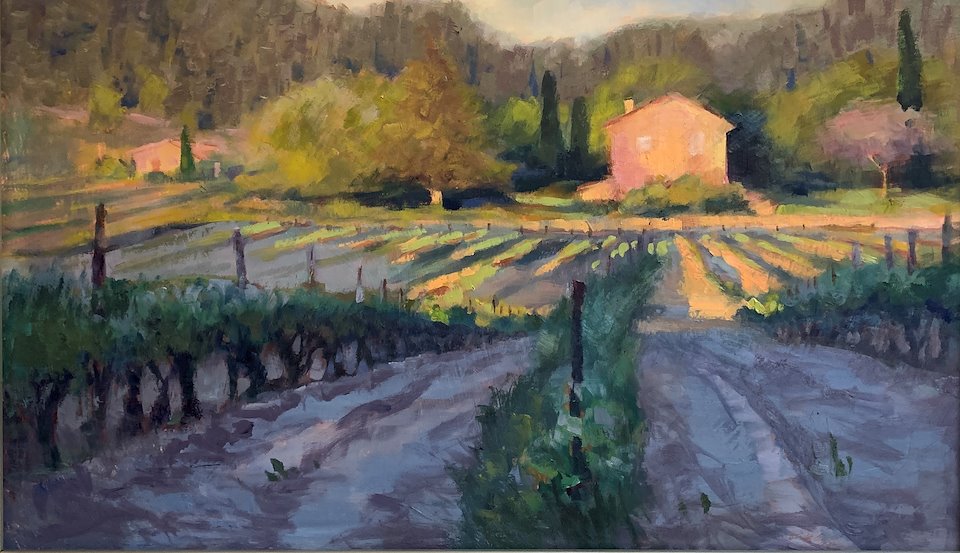 Dance Into the Light - Oil, 22 x 13, DS179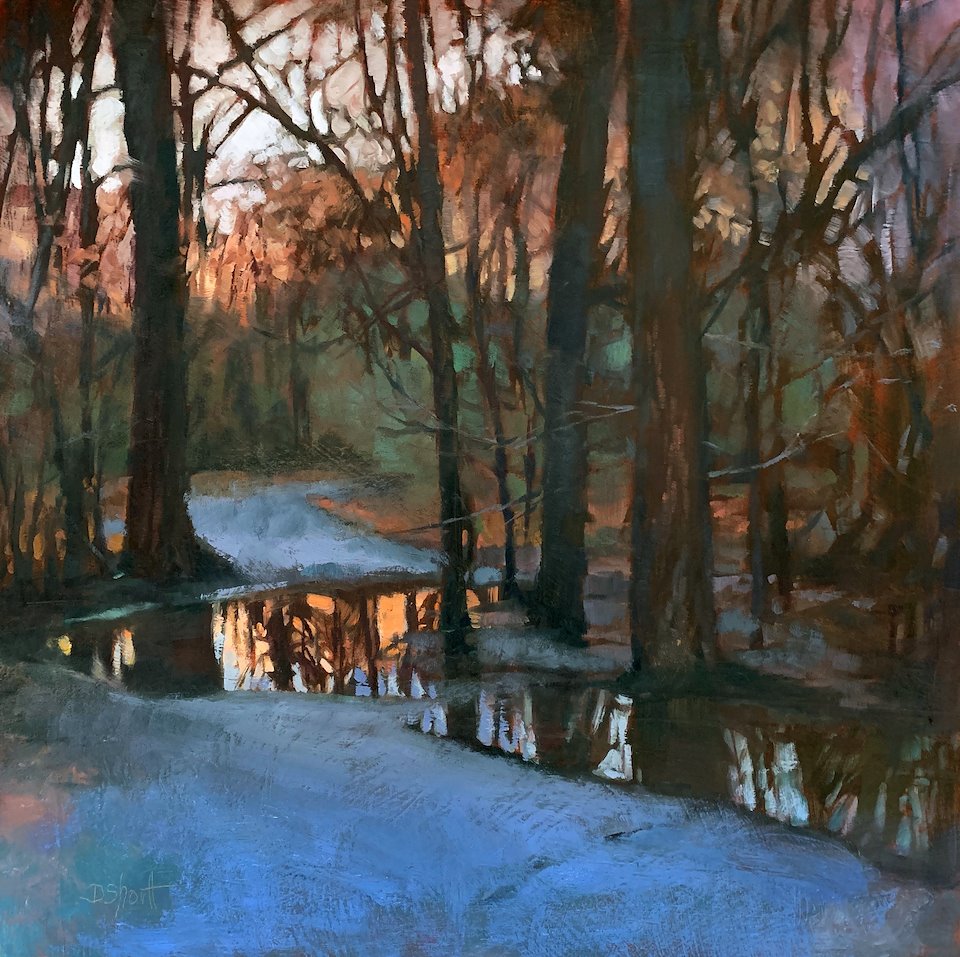 Reflecting in a Watery Mirror - Oil, 20 x 20, DS175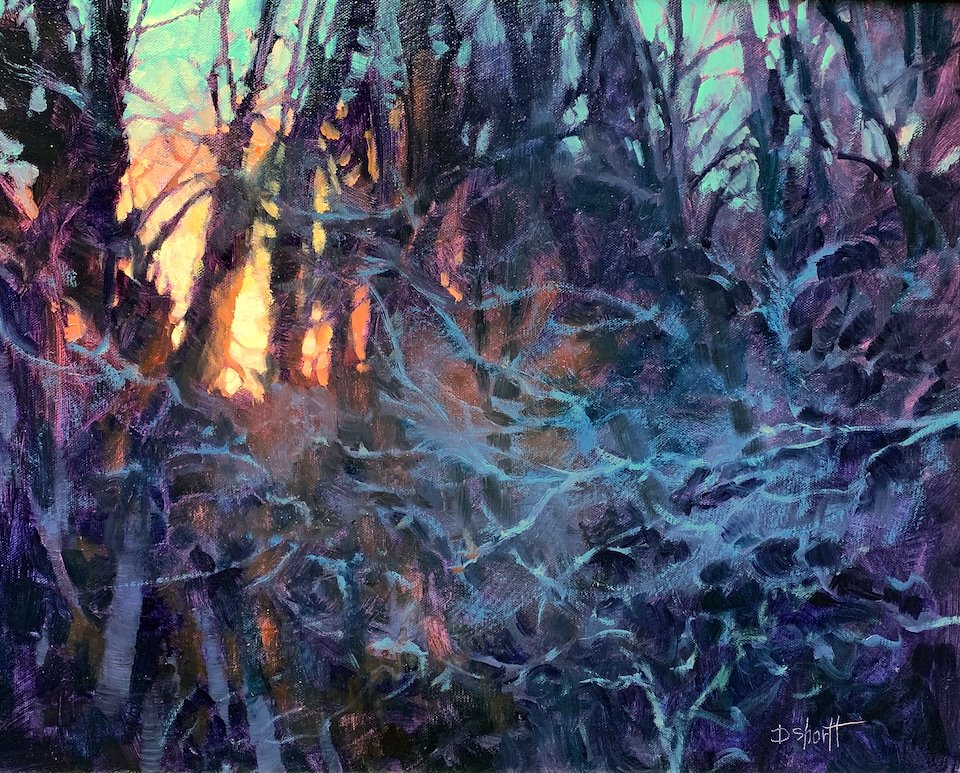 A Promise Awakens - Oil, 16 x 20, DS176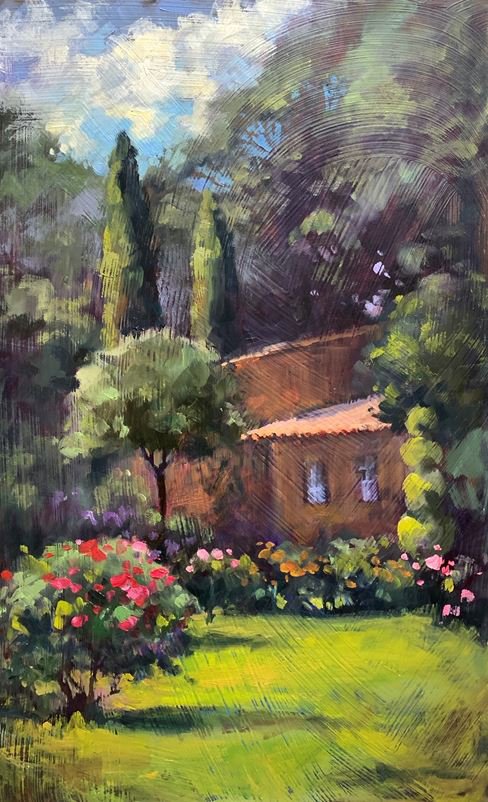 Jardin Aixen Provonce - OIl, 24 x 15, #DS169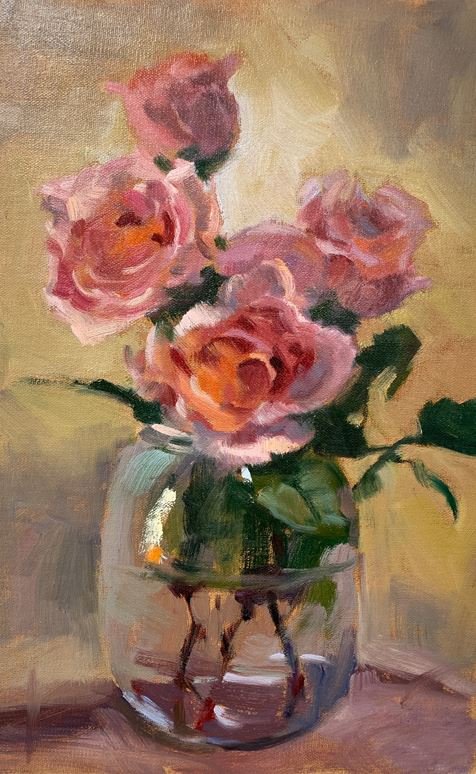 Pink Roses - Oil, 11 x 17 #DS172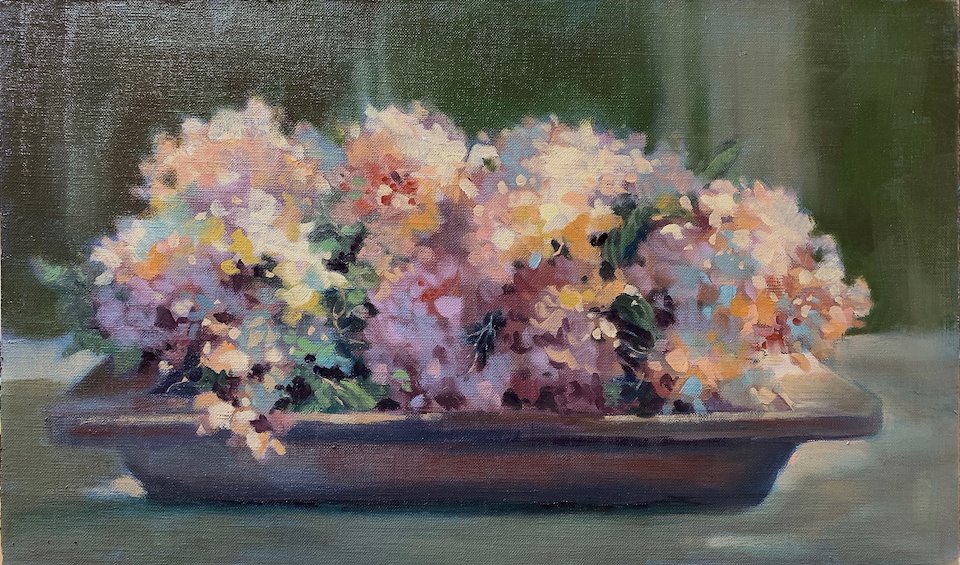 Hydrangea Bowl - Oil, 12 x 20, DS180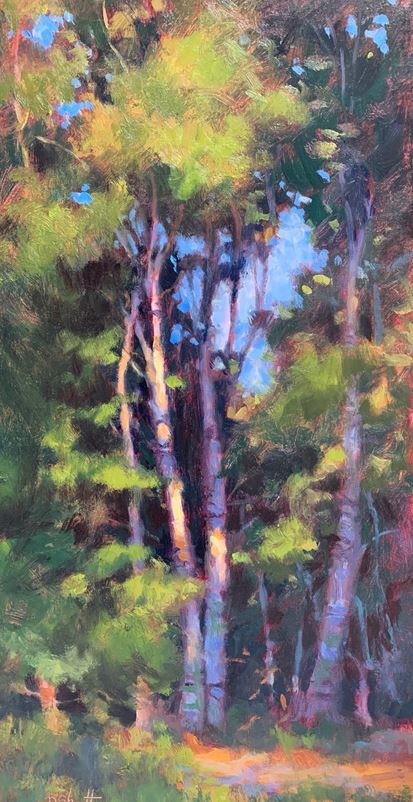 Like an Embrace - Oil, 20 x 10, SOLD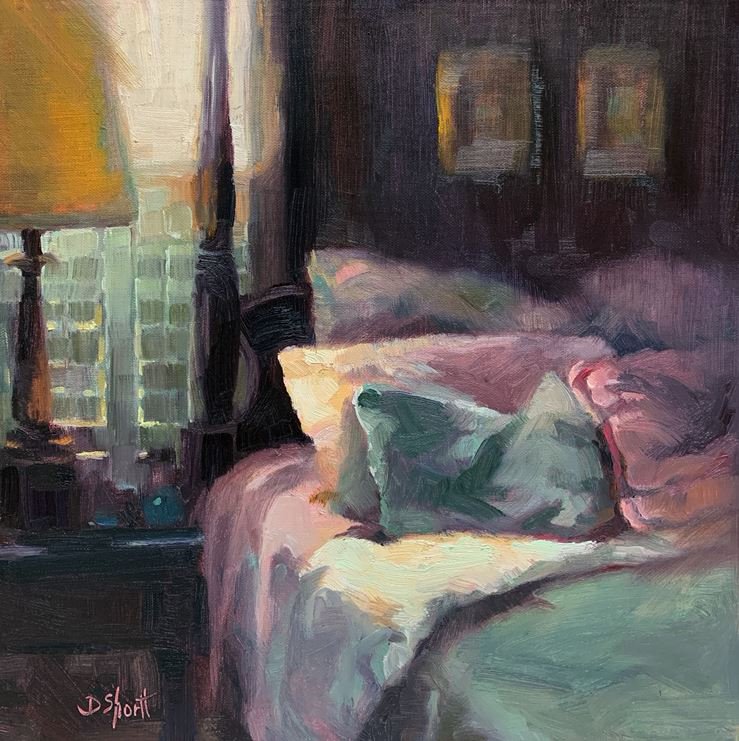 A Wink in the Dark - Oil, 12 x 12, #DS171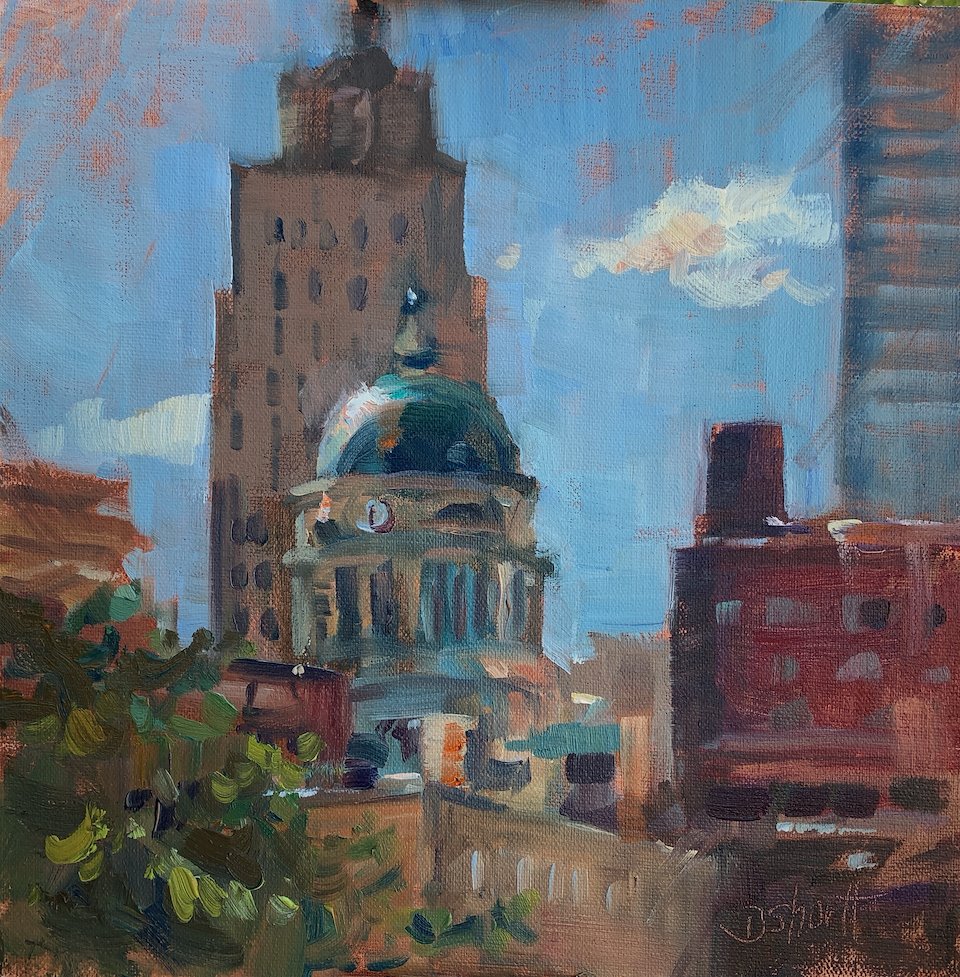 Fort Wayne View - Oil, 8 x 8, DS163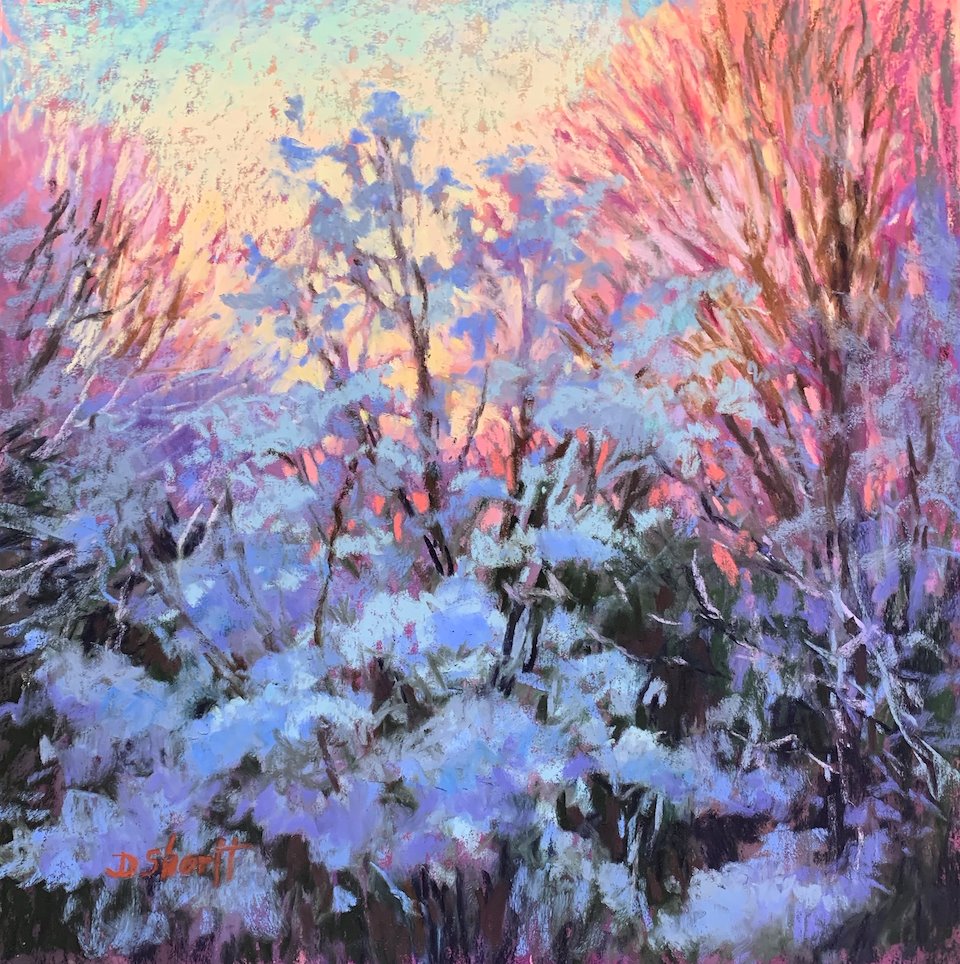 Snowy Chorus - Pastel, 12 x 12, DS164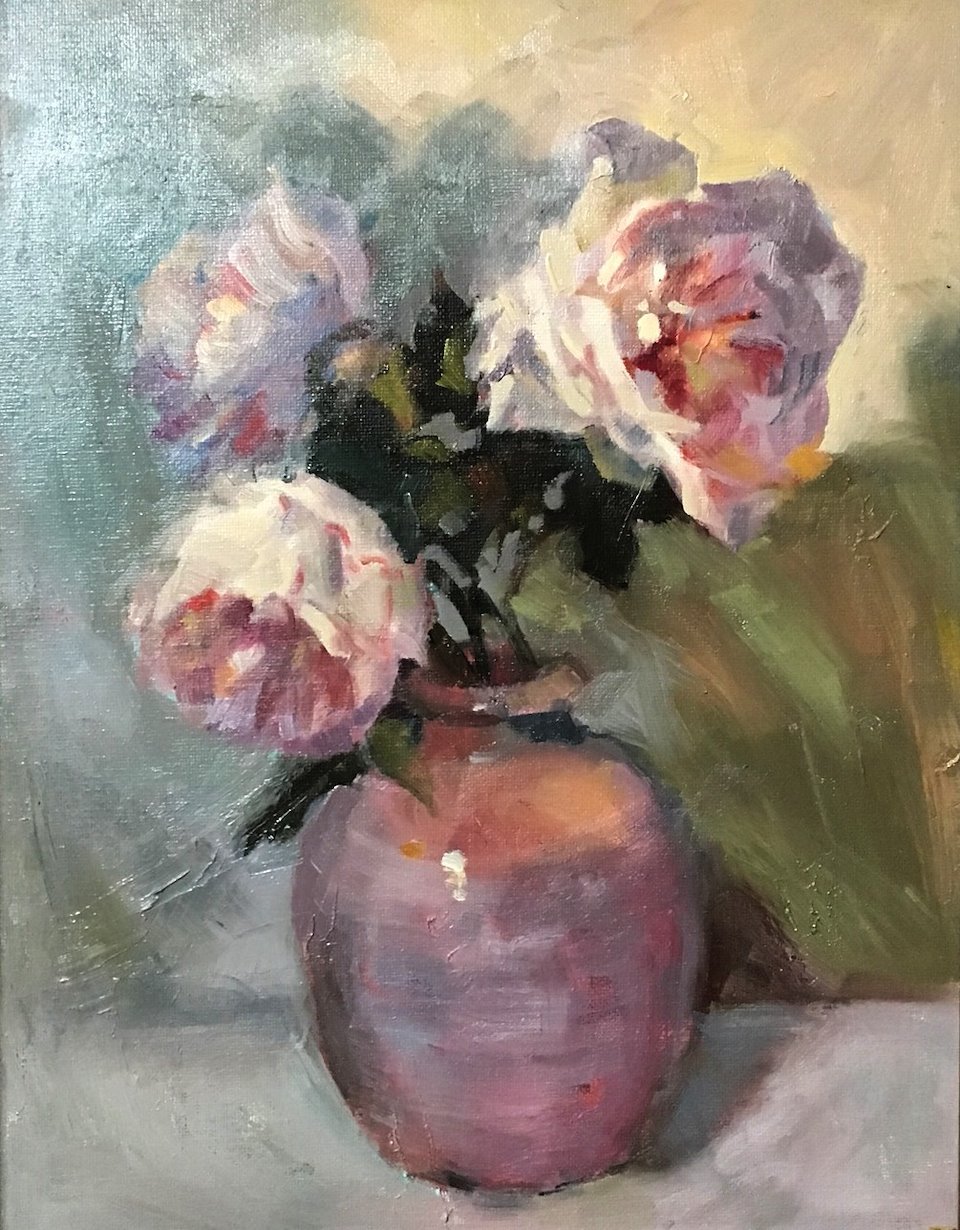 Pink On Pink - Oil, 14 x 11, DS165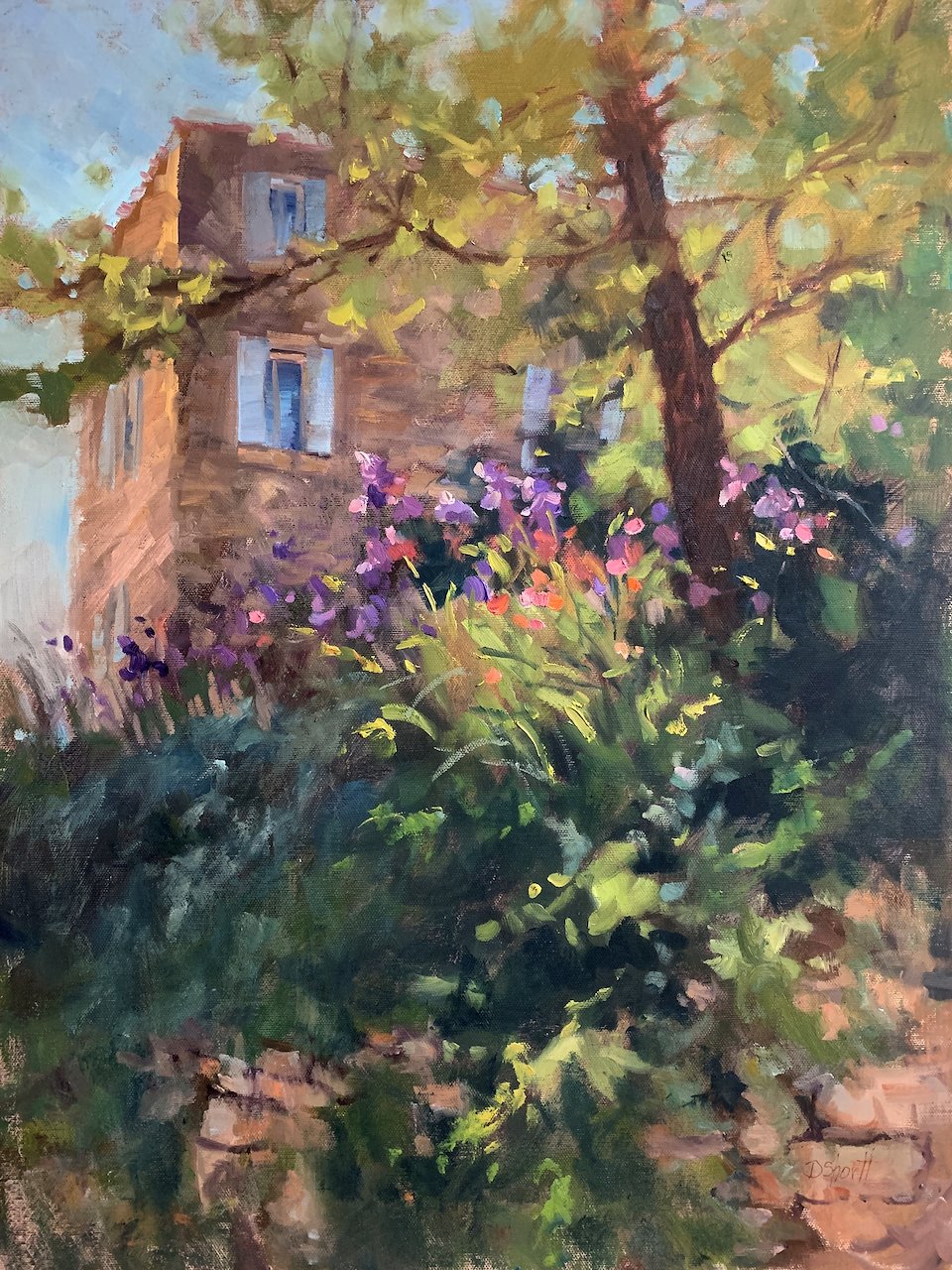 Violet In Vaugines - Oil, 24 X 18, DS159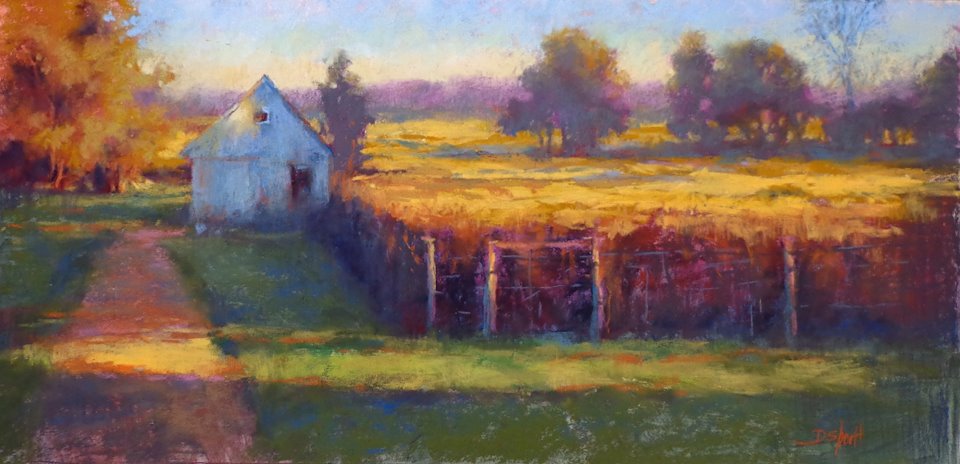 Betsy's Barn - Pastel, 12 X 24, DS160
Vue En Provence - Pastel, 24 X 12, DS161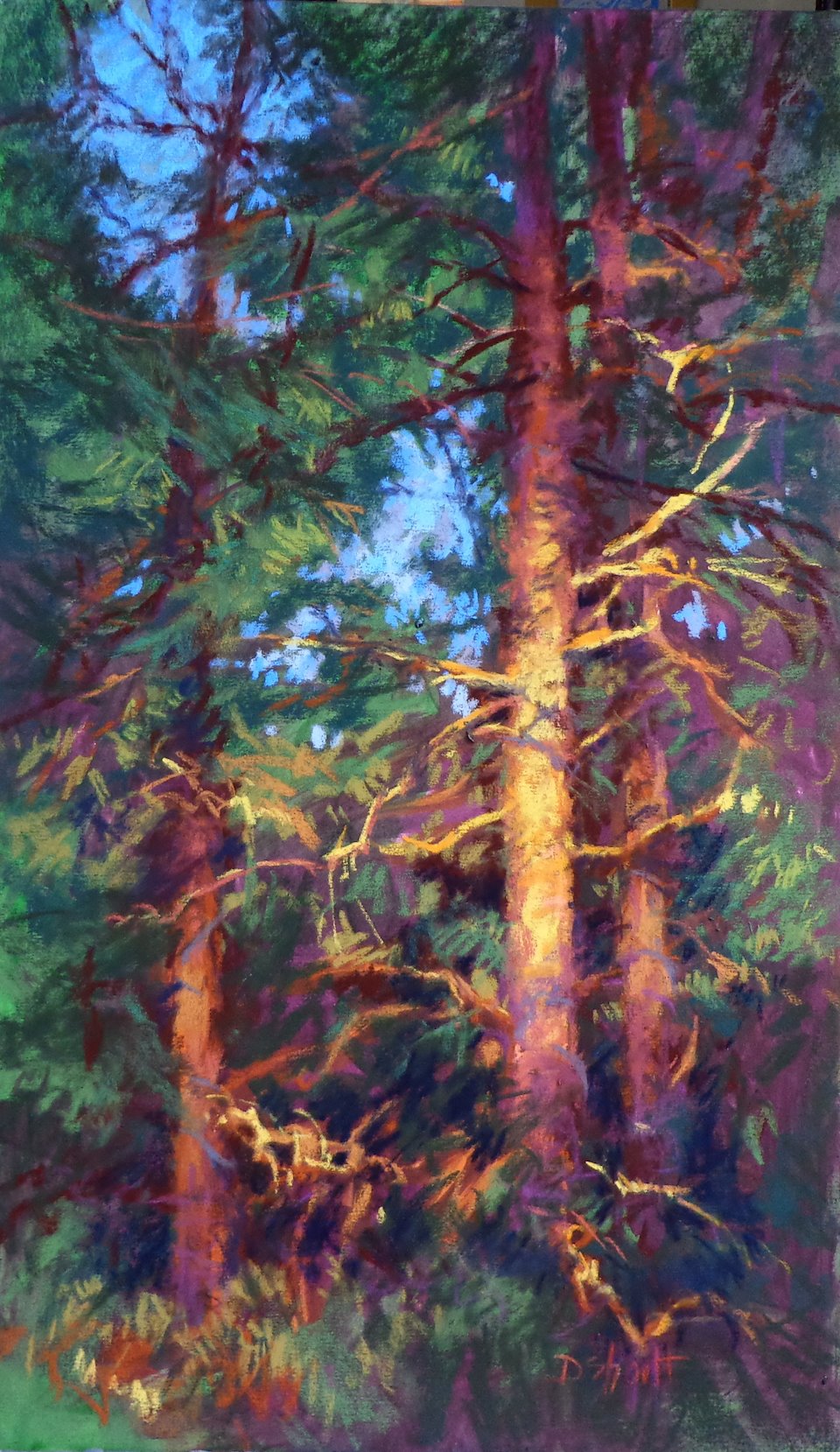 Evening Graces, Pastel, 22 X 13, DS158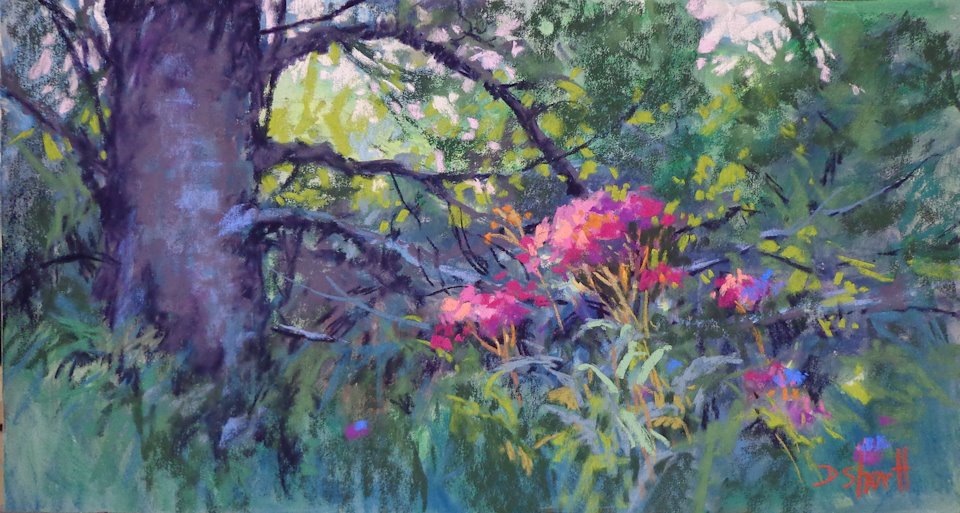 Ironweed – 10 X 18, Pastel, DS-150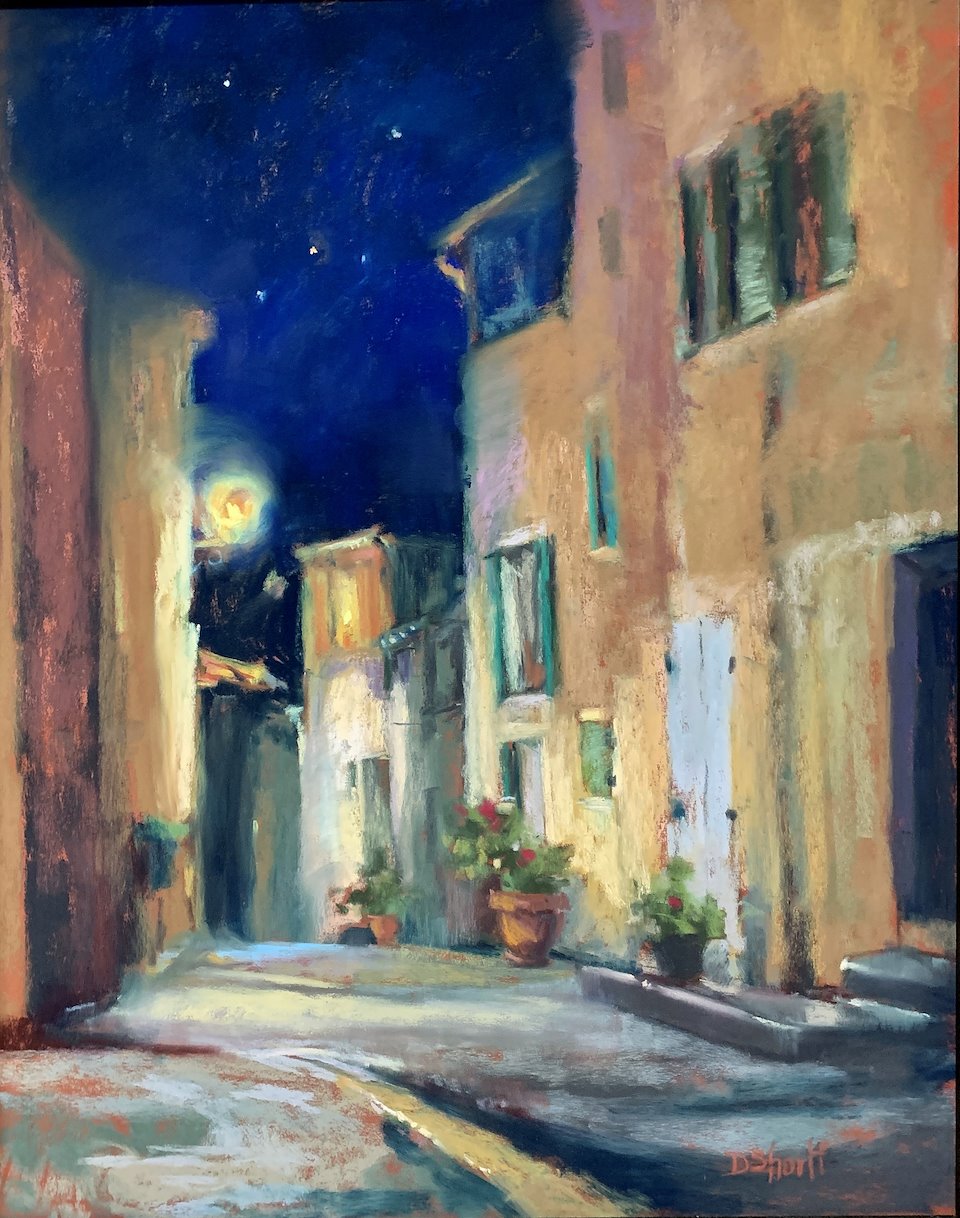 Quiet Night - Pastel, 20 X 16, DS162
Waiting For Summer – Pastel, 24 x 20, DS146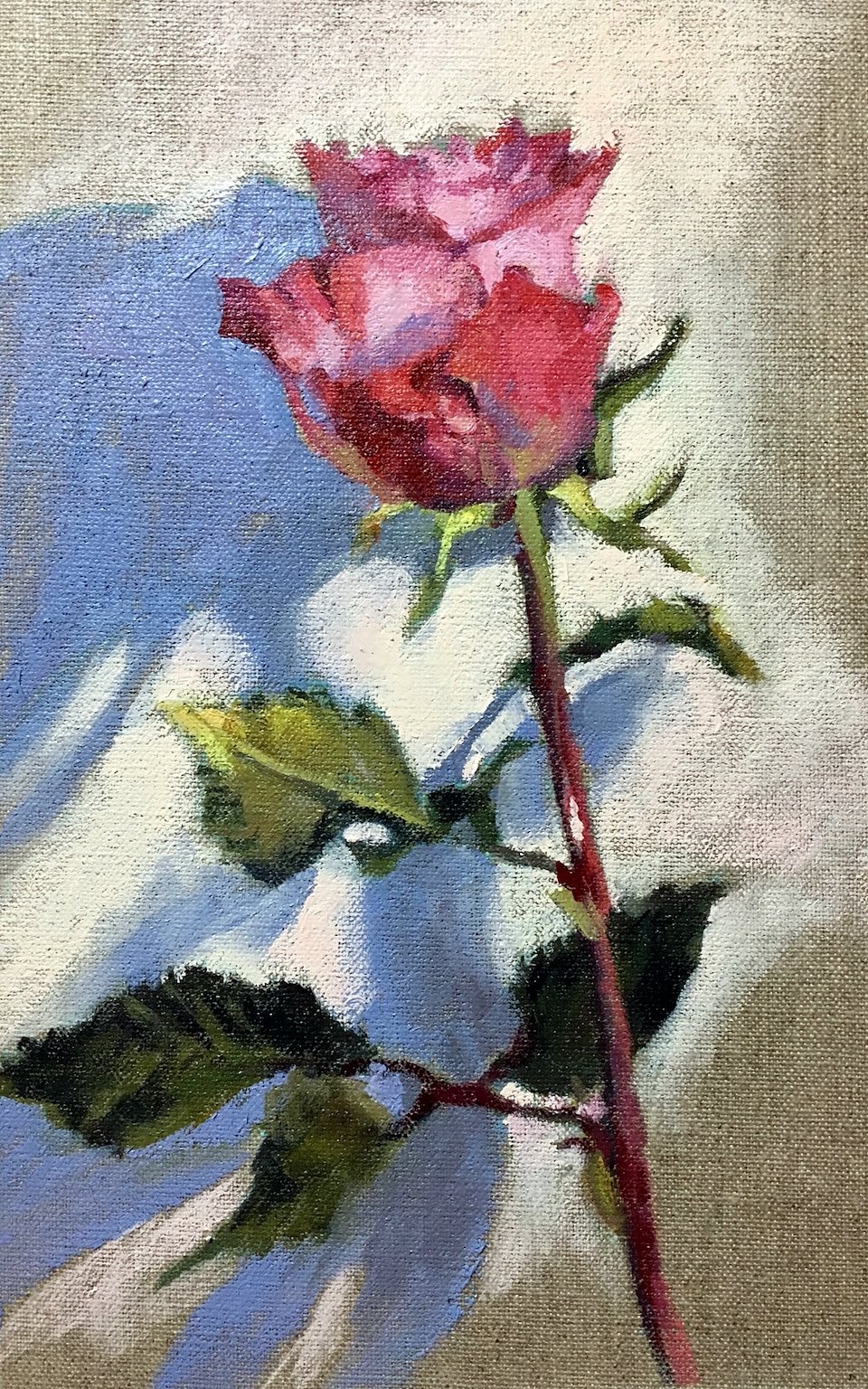 June Rose – Oil, 11 x 17, DS147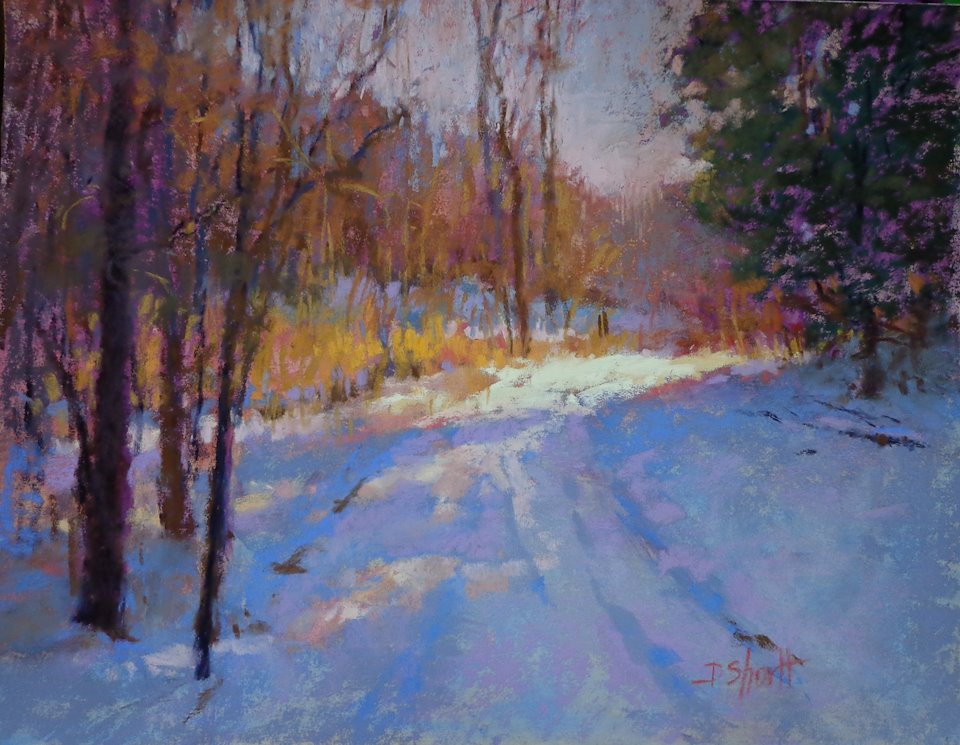 Winter Poetry – Pastel, 11 x 14, DS148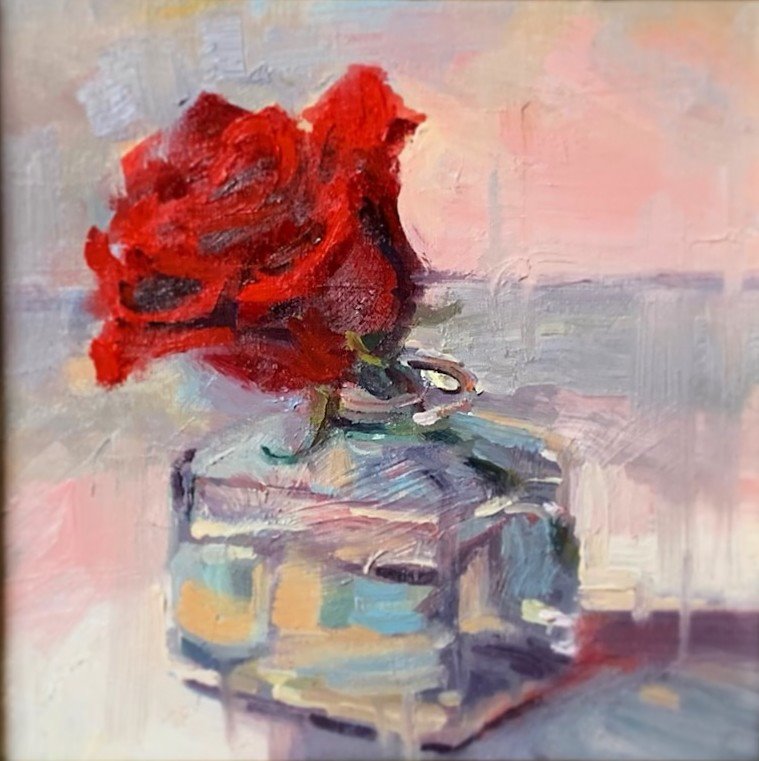 Paint Me a Rose – 6 x 6, Oil, DS-149
Moonlight Minstrel – Pastel – 24 x 15
Flaxen Shower – Pastel – 18 x 27
To the Tree Tops – Oil -24 x 12 SOLD
Hidden Creek – Oil, W 24 x H 12, #DS114 SOLD
Cold with a Chance of Cold – Pastel, W 22" x H 22", #DS89, SOLD
All Quiet – Pastel, W 22" x H 13", #DS-07
Twilight in the Hood – Oil, W 20" x H 16", #DS-87, SOLD
The Black Barn in the Valley – Oil, W 24" x H 10", #DS-49
After Hours View – Pastel, W 18" x H 18", #DS-08, SOLD
Harvest Time – Pastel, W 14" x H 18", #DS-46
Chocolate Trio – 4 X 6, Oil, DS-151
Orchard Day Tuesday – Oil, W 14" x H 11", #DS-47, SOLD
Spirit of the Autumn Road – Pastel, W 10" x H 20", #DS-48, SOLD
Softly in the Night – Oil, W 11" x H 14", #DS-88, SOLD
Twilight Barn III – Oil, W 18" x H 14", #DS-86, SOLD
Donna Shortt
Donna Shortt is a life-long Indiana resident and skilled in the use of oils and pastels. She enjoys painting landscapes from life with other painters. She also enjoys painting from light-filled still life sets in her studio and with another group that meets weekly.
Recent accomplishments:
She was honored to be part of a pastel exhibit at the Richmond Indiana Art Museum in 2008. Two purchase awards and a merit award in Richmond, Indiana topped off 2013 and several of her plein air paintings were included in the 2013 book "Painting Indiana III: Dignity of Place". In 2014 one of her pastels received an "Outstanding Pastel" award from the Hoosier Salon Annual Exhibit. She has pastel paintings in the permanent collection of the Indiana State Museum and the Richmond Art Museum.
She is a member of the Hoosier Salon, Indiana Artists Club, Brown County Art Guild, Chicago Pastel Painters, Pastel Society of America, Oil Painters of America, Southside Art League, Indiana Artisan and Indiana Plein Air Painters.