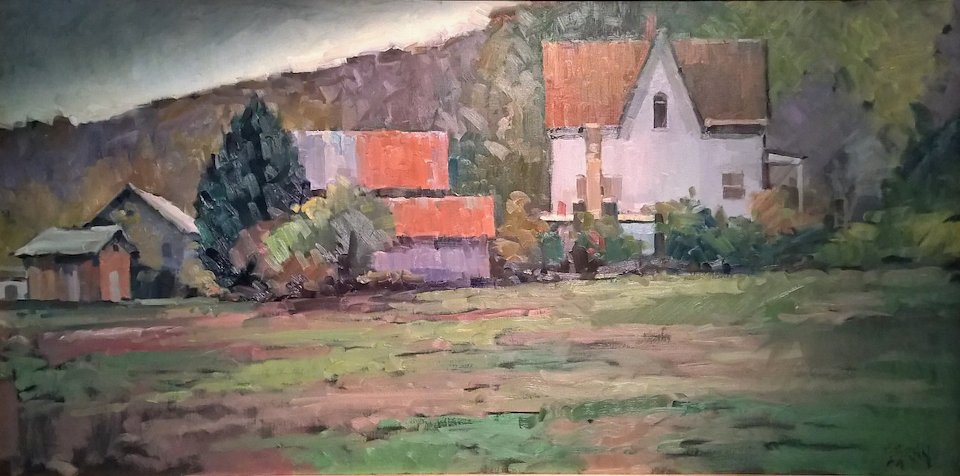 Larry's Favorite Spot, Oil, 48 x 24 #WL01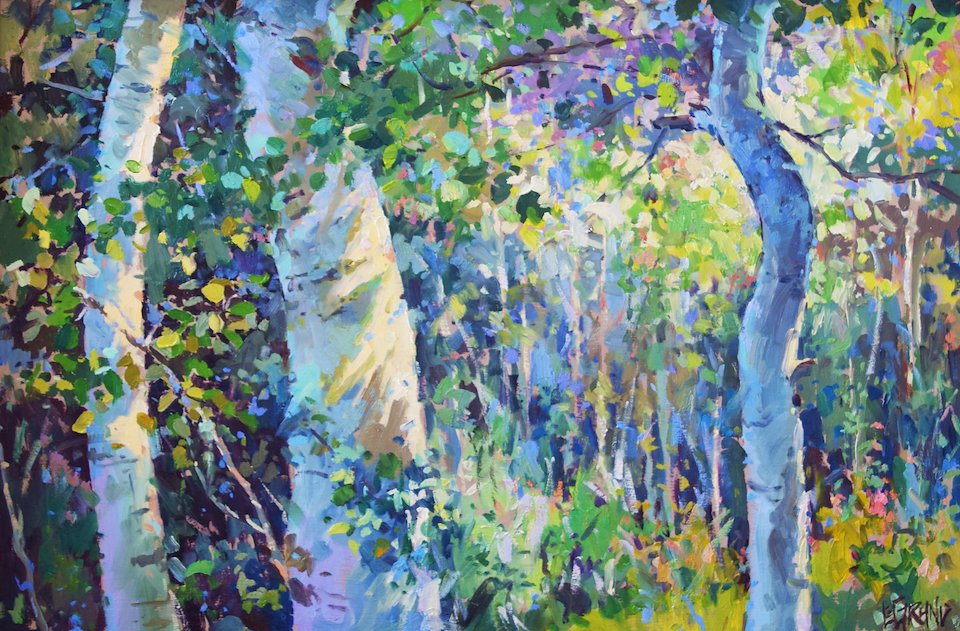 Looking through the Aspens- Oil, W 36" x H 24", #WL22 SOLD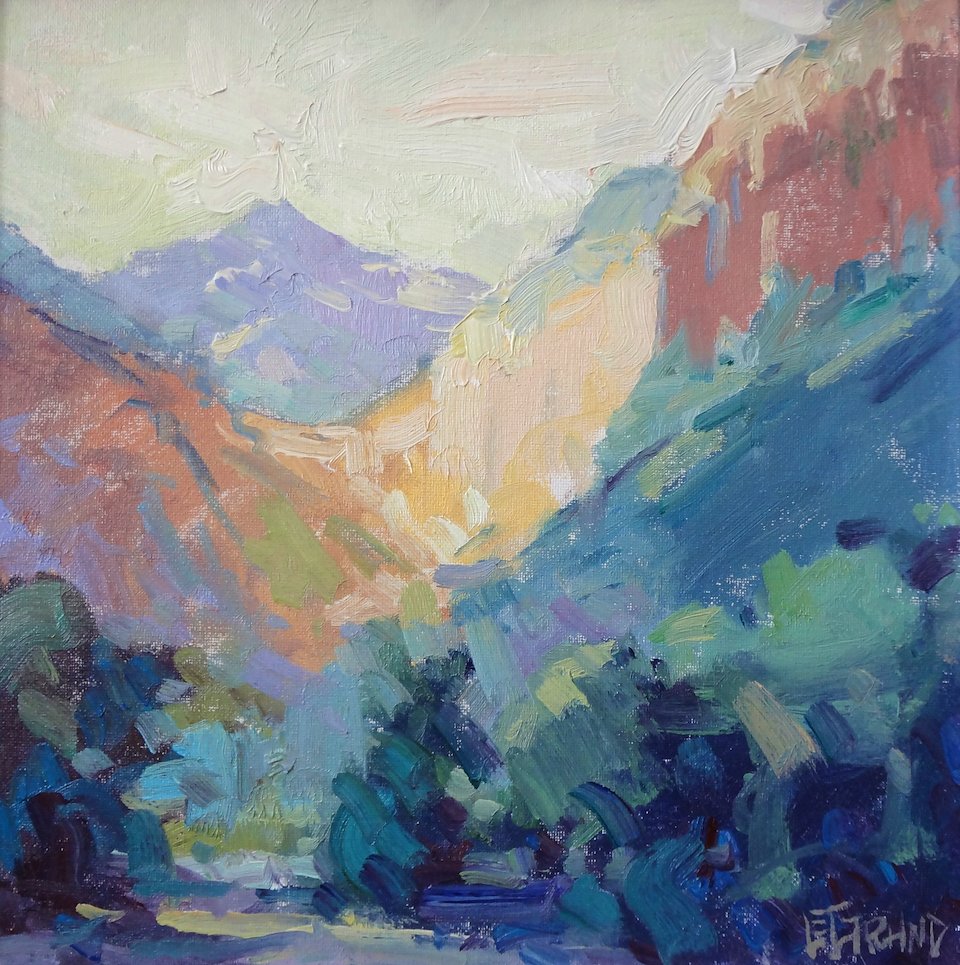 Western Light- Oil, W 12" x H 12", #WL19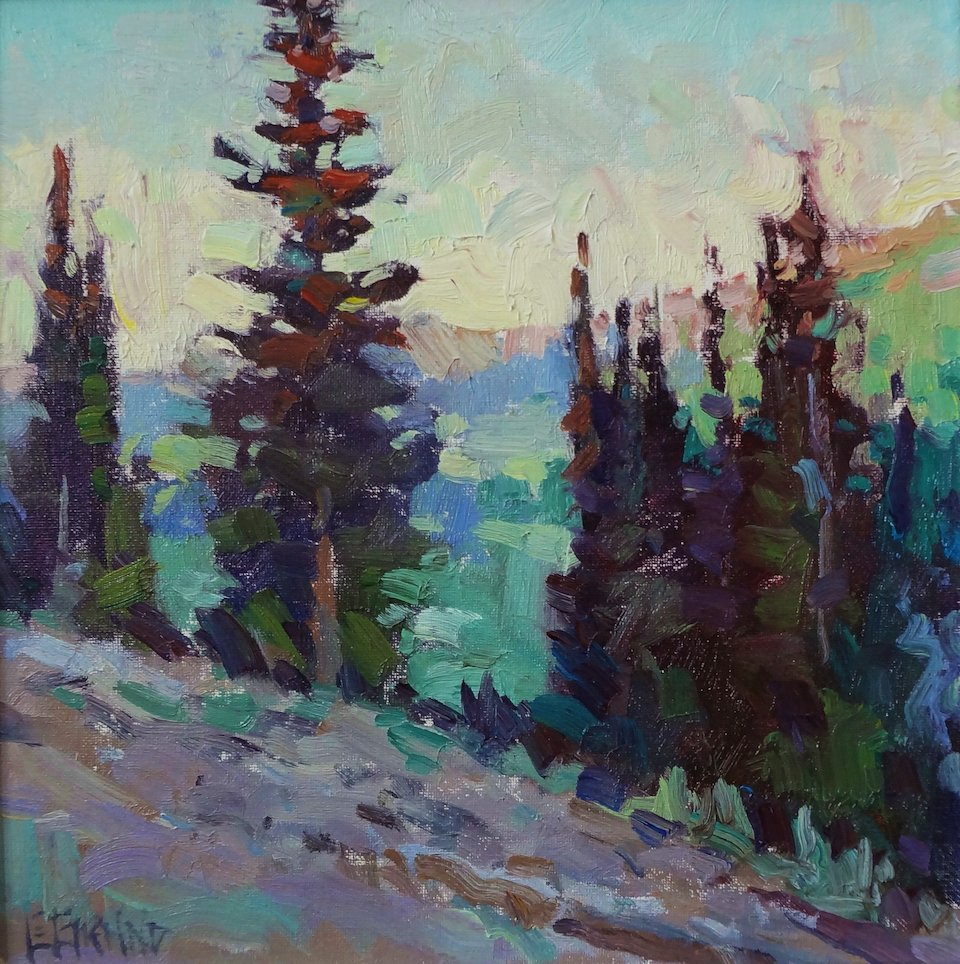 Morning Guards- Oil, W 12" x H 12", #WL20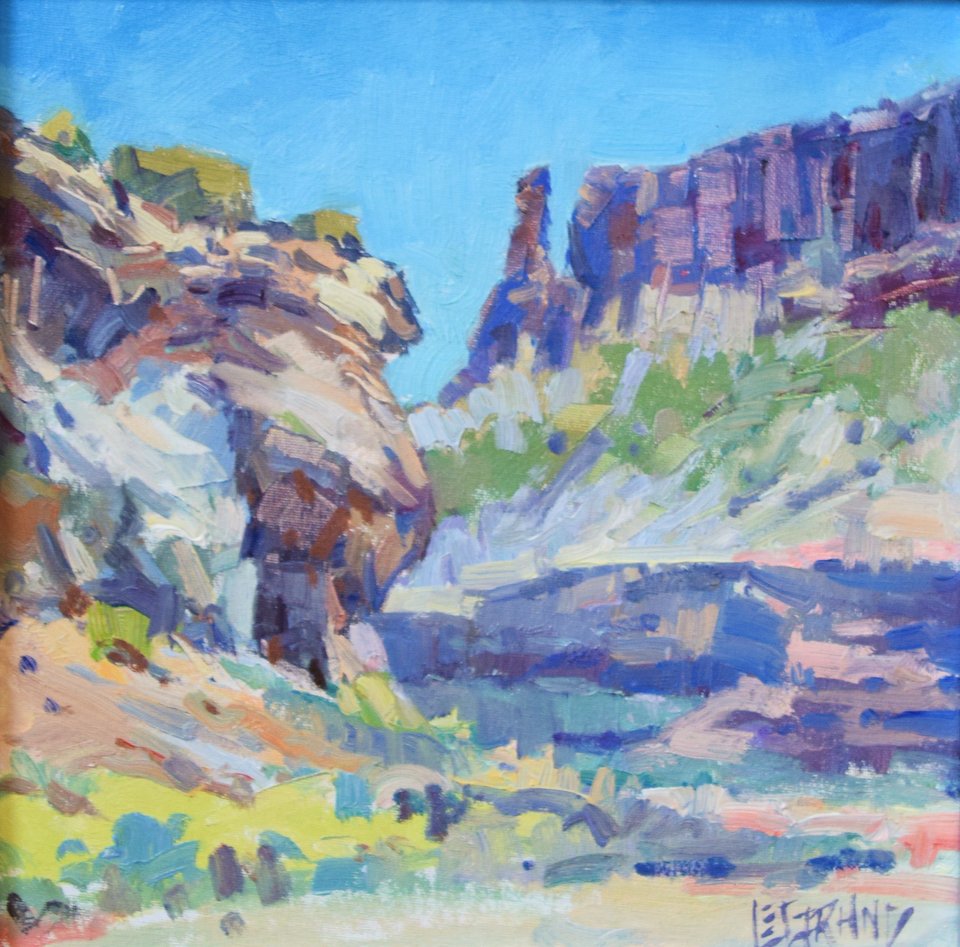 Canyon Light- Oil, W 12" x H 12", #WL21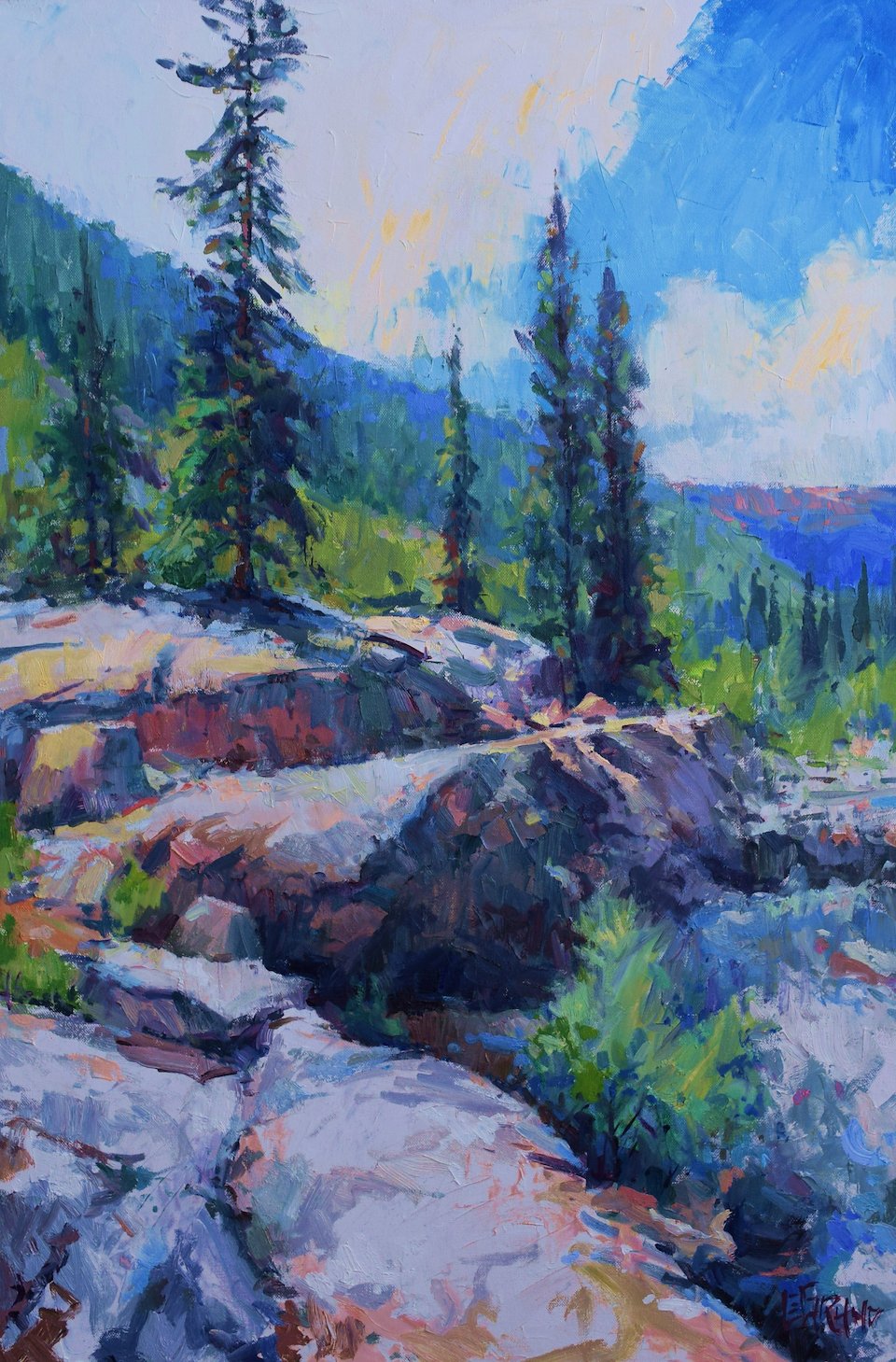 Grottos- Oil, W 24" x H 36", #WL23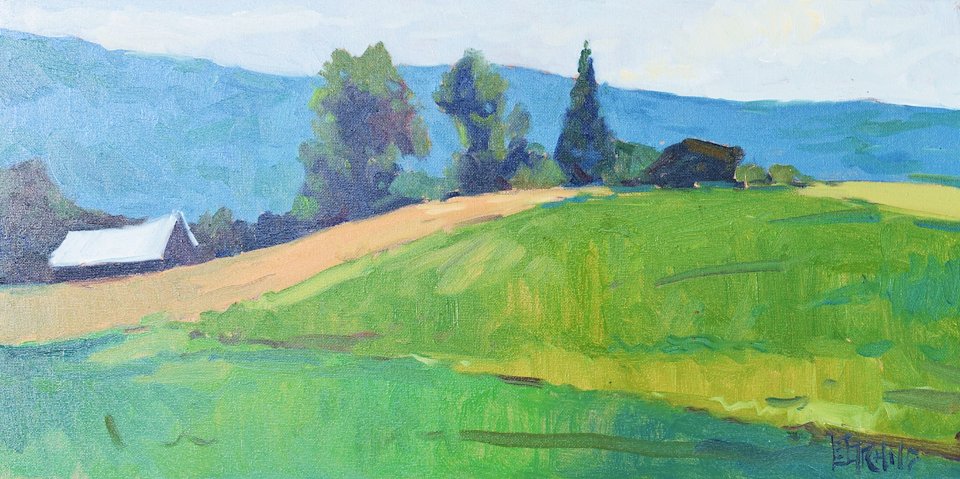 Rolling- Oil- W 24" x H 12", #WL24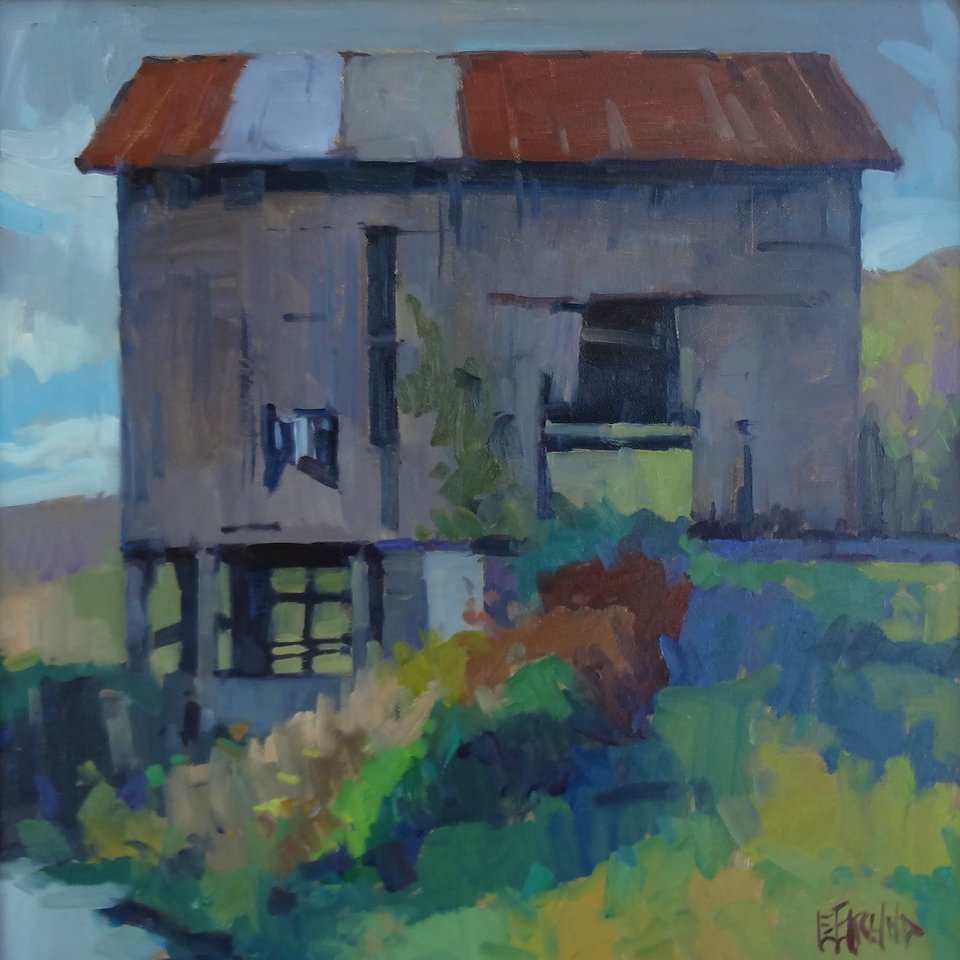 The Old Steady- Oil, W 20" x H 20", #WL25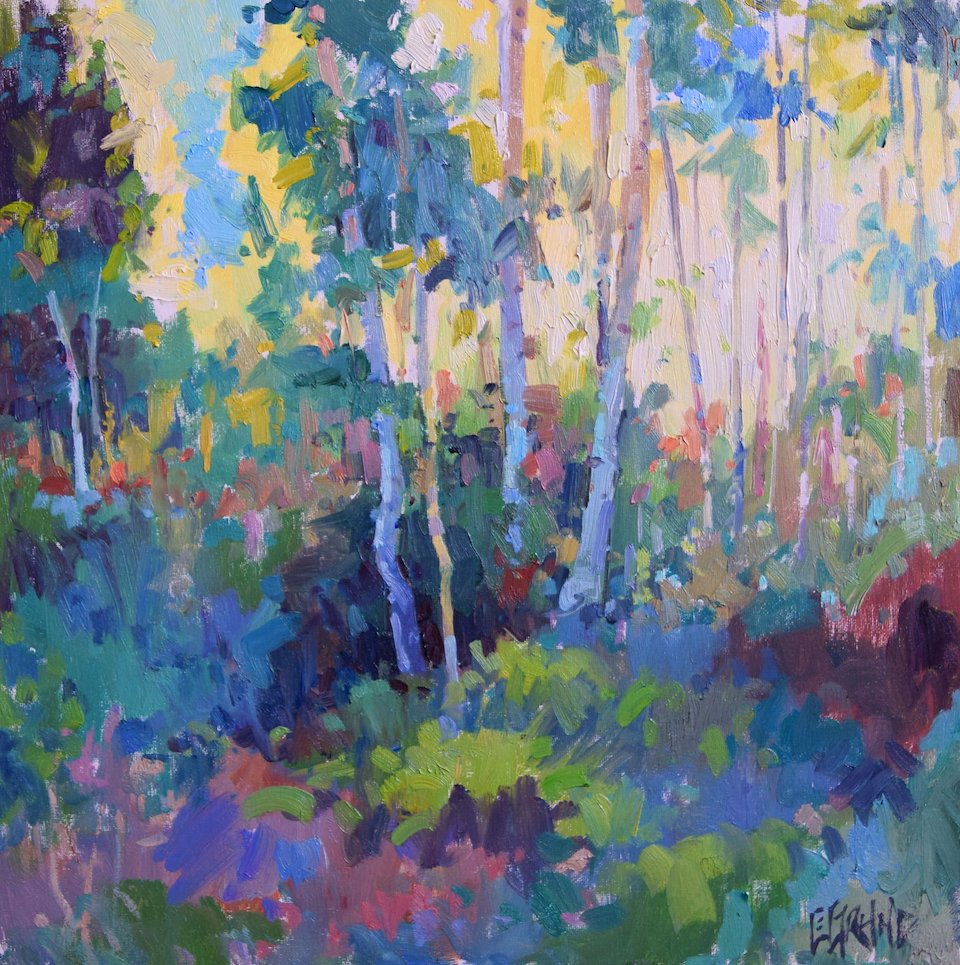 Grand Summer- Oil, W 18" x 18", #WL26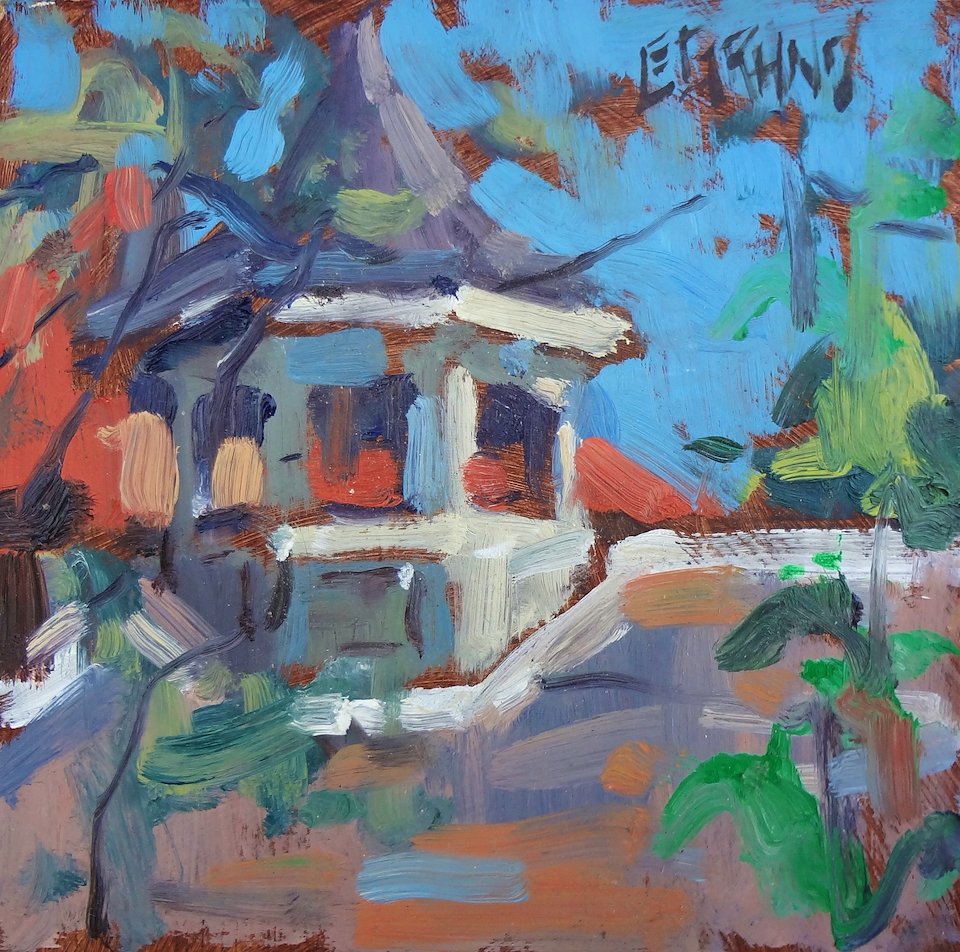 Shady Spot- Oil, W 6" x H 6", #WL28
April- Oil, W 6" x H 6", #WL29
Wyatt LeGrand
Wyatt LeGrand is an artist from southern Indiana. While growing up in the small, scenic town of Bloomfield, Wyatt soon became acknowledged by the community for his skills as an artist. After winning numerous art awards and honors as a boy, it became apparent that Wyatt would pursue a career in the arts. After graduating high school in 2005, Wyatt made the short journey to Indiana University, where he attained a degree in visual arts education four years later.
It was as a college student that Wyatt first began painting with oils, soon establishing himself as a dedicated student of the fine arts and a rising young artist. While applying himself as a painter, Wyatt immersed himself in the study of art history and other art forms, becoming an equally accomplished draftsman, ceramicist, sculptor, and metalsmith. However, it was always painting with oils that thrilled him most.
After winning several awards at plein air painting competitions and becoming recognized as one of Indiana's most promising young artists, Wyatt decided he needed to pursue his passion for painting full-time. During the summer of 2009, Wyatt opened LeGrand Art Studio and Gallery just outside his hometown of Bloomfield. The studio has already become a popular destination for local art lovers and is sure to become a hub for the area's art community. "The studio is where I feel most comfortable…it's where I can pursue my strongest passions: making art, studying art, and teaching art. I am very fortunate to be able to do what I love."
Wyatt's passion for painting is matched only by his passion to teach. His desire to share his knowledge and skill with students of all ages has led to many teaching opportunities and rewarding experiences as an educator. It is Wyatt's full intent to continue pursuing opportunities as an educator, whether it be in the public school arena or from his own studio. As he grows as an artist, Wyatt feels it becomes increasingly important for him to teach, continuing the art traditions that he values so much.