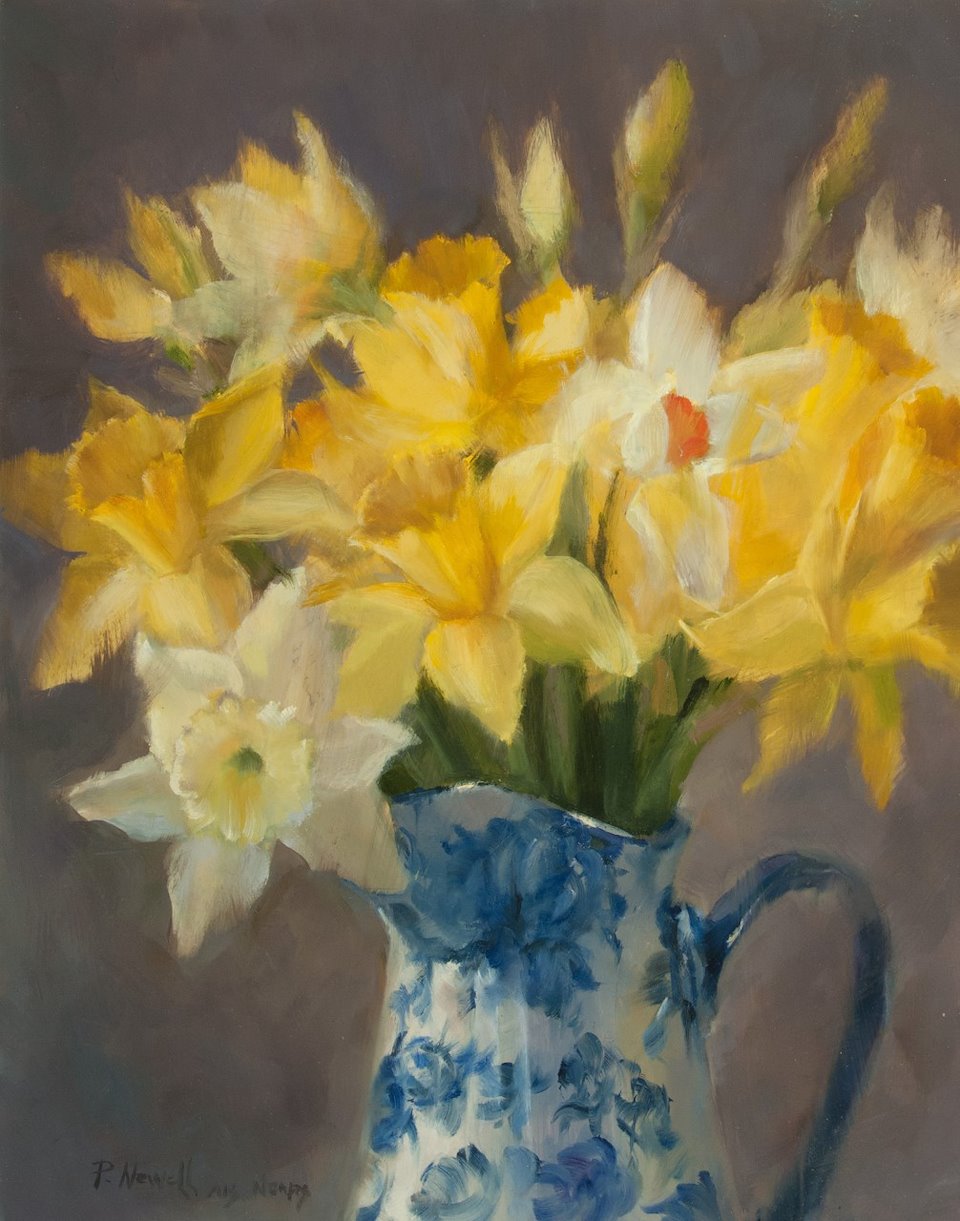 Gifts of the Garden -Oil, 14 x 11, PN175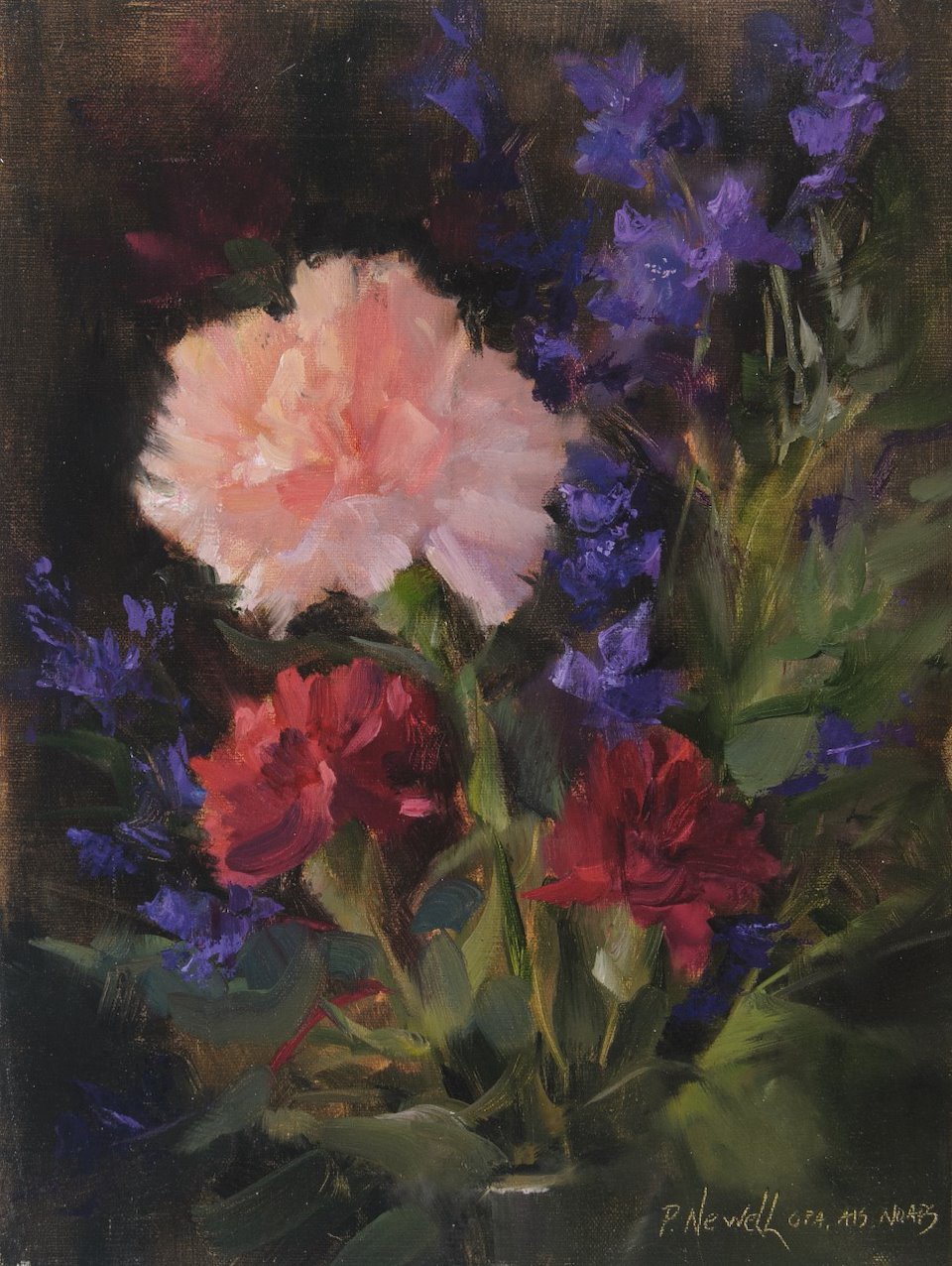 June Joy - Oil, 12 x 9, PN176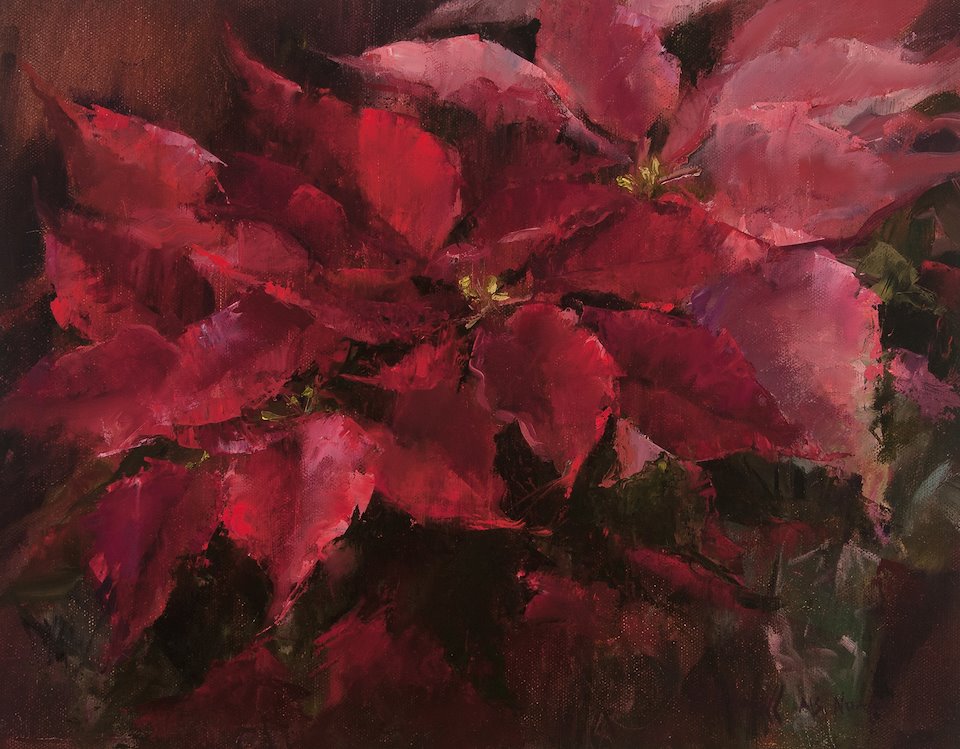 Poinsettias - Oil, 11 x 14, PN171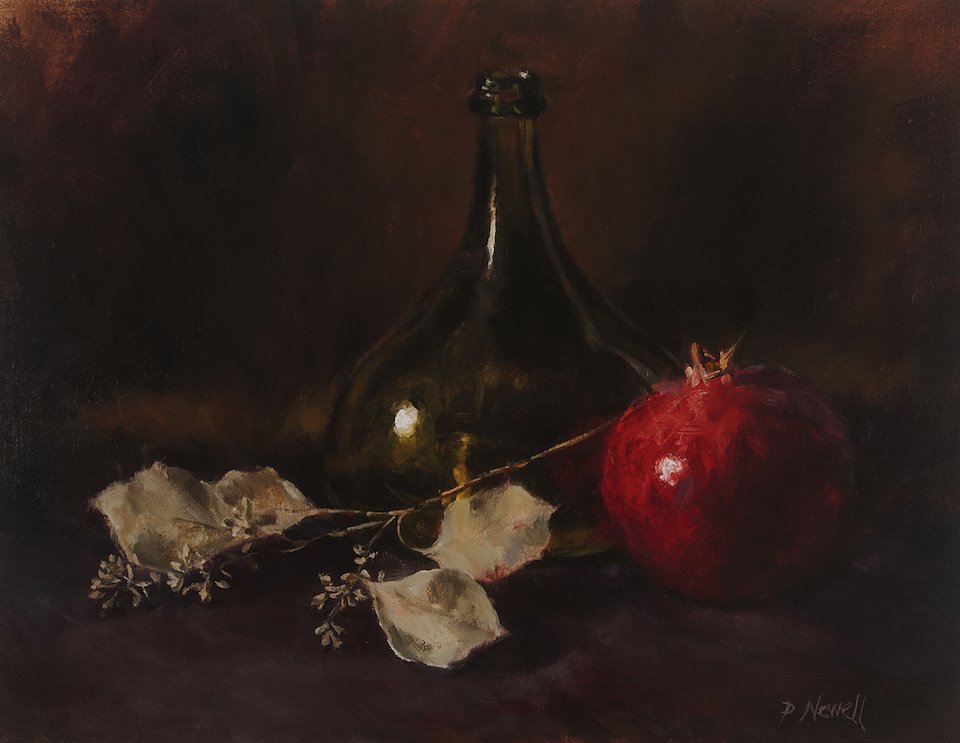 Pomegranate and Onion Bottle - Oil, 14 x 18, PN172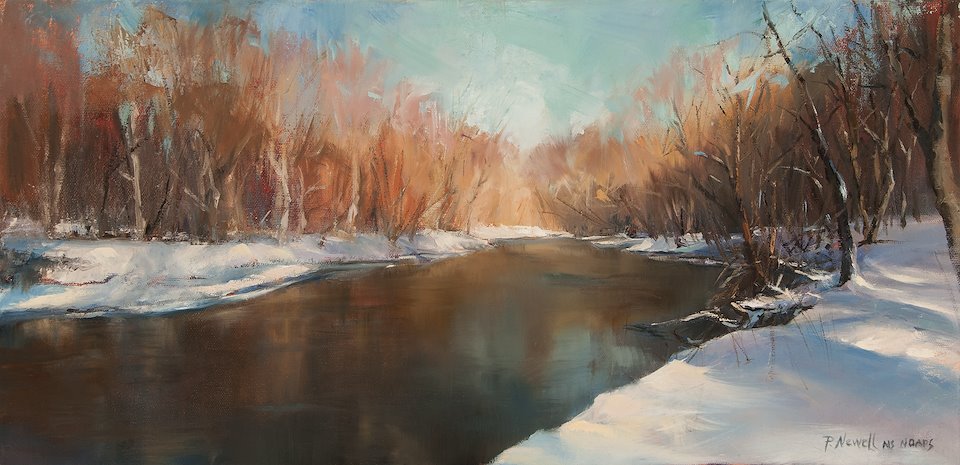 Winter Afternoon - Oil, 10 x 20, PN173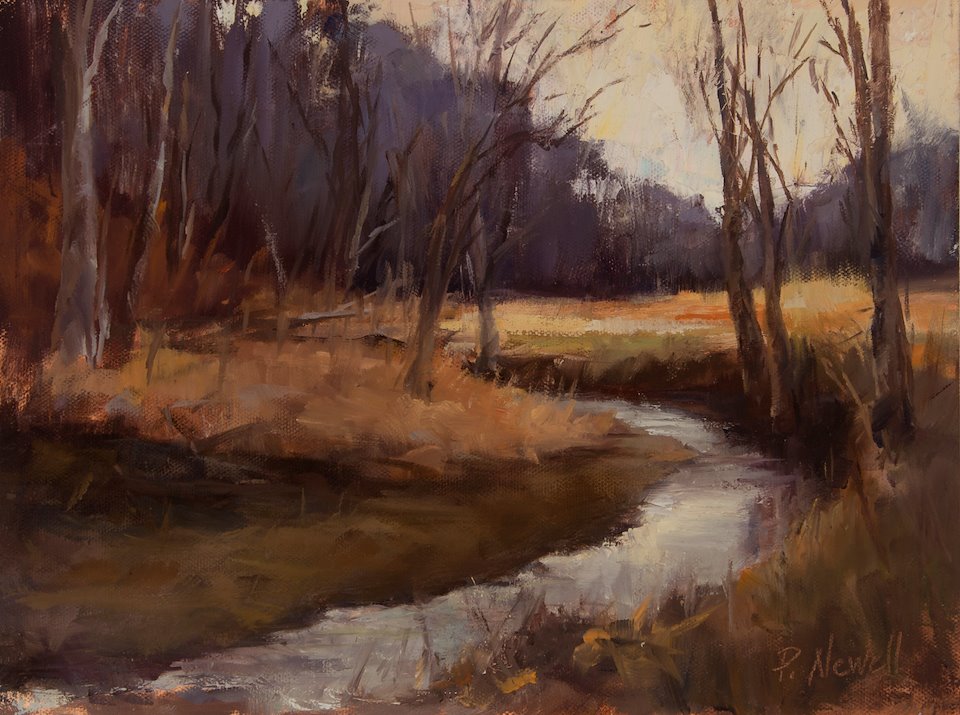 Winter's Rest - Oil, 9 x 12, PN174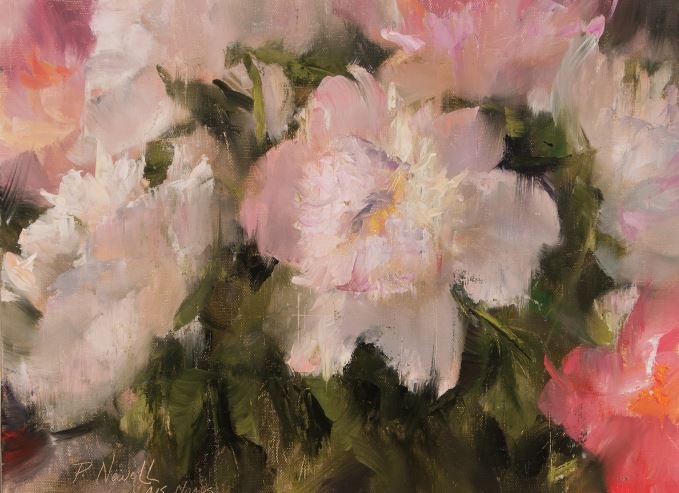 French Blend - Oil, 9 x 12, PN169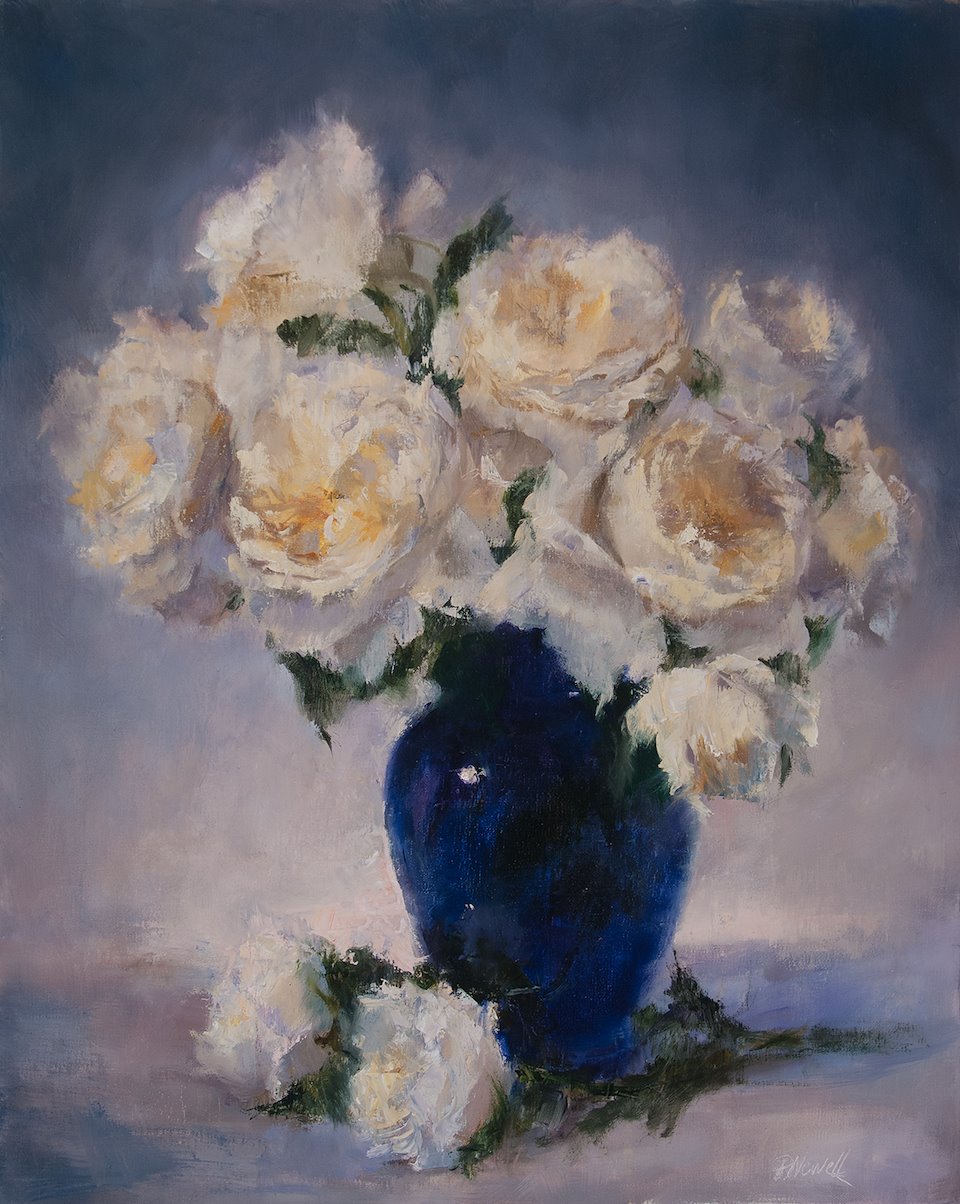 Cobalt and Cream - Oil, 20 x 16, PN167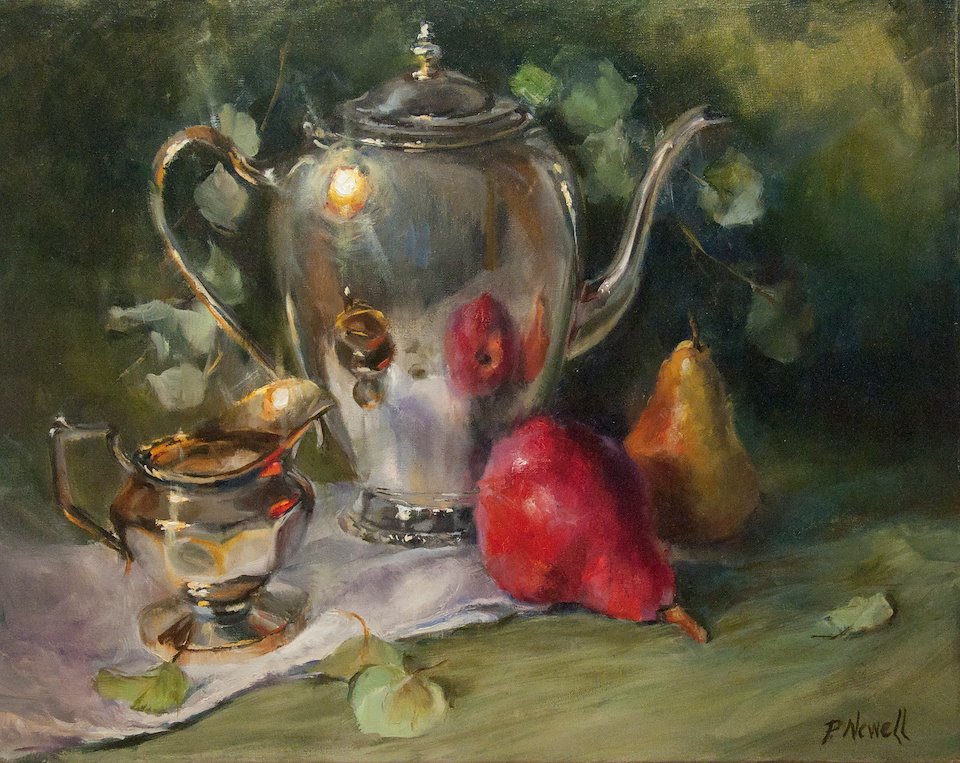 Silver and Pairs - Oil, 16 x 20, PN164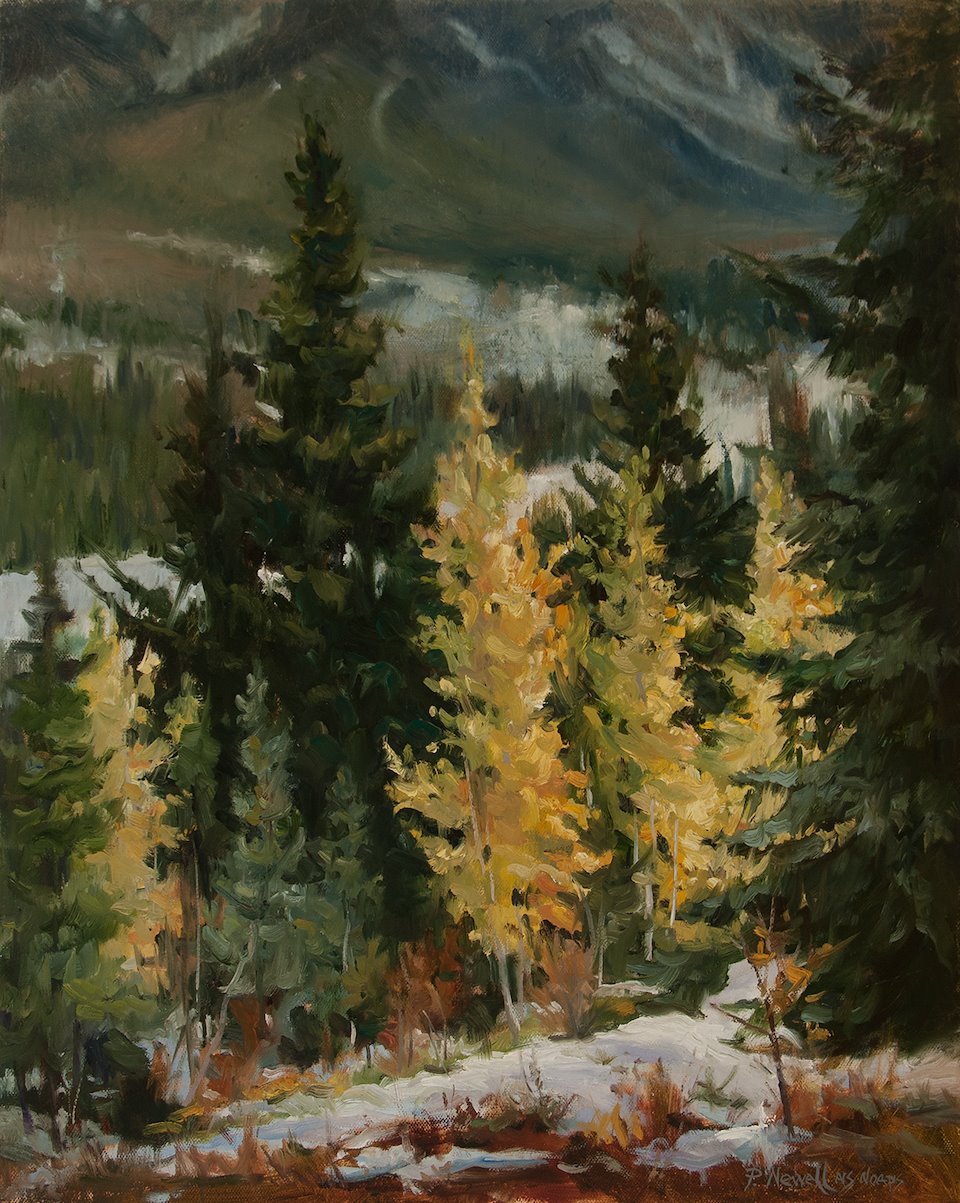 The Kananaskis - Oil, 20 x 16, PN166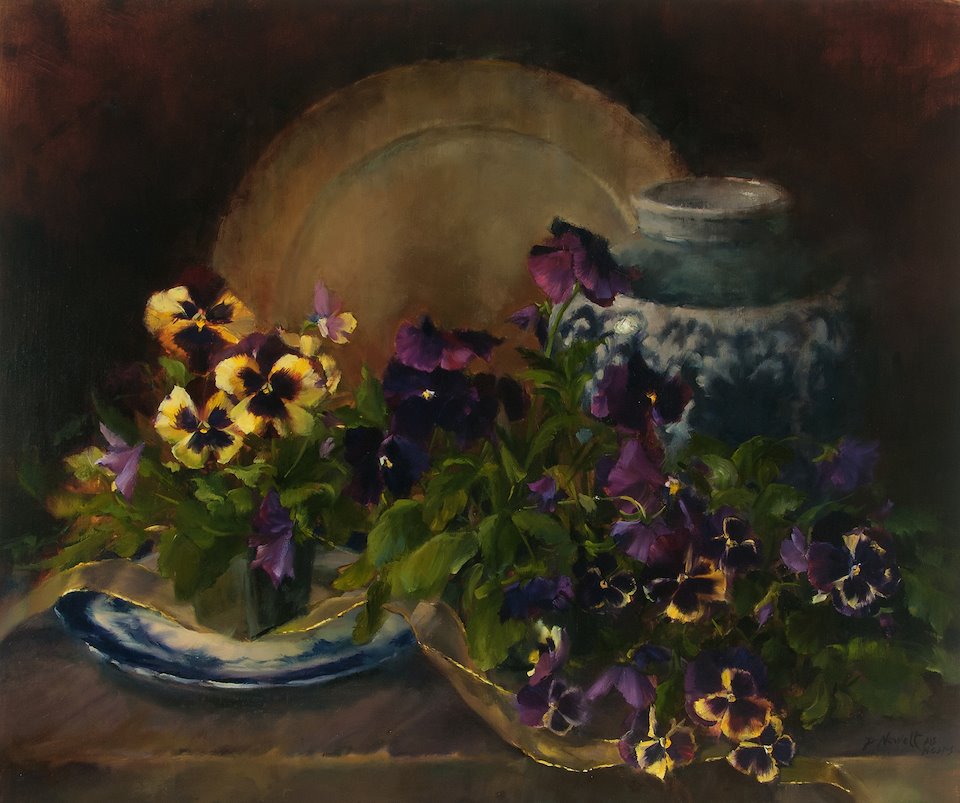 Pansies and Flow Blue - Oil 30 x 24, PN162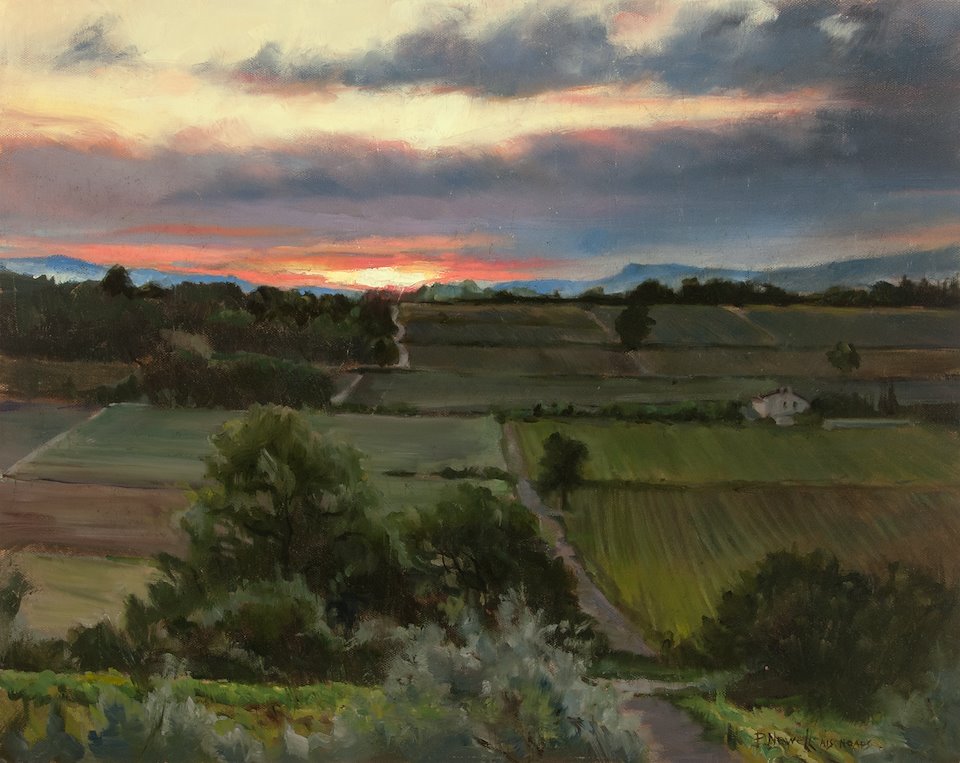 Première Lumière - Oil, 16 x 20, PN158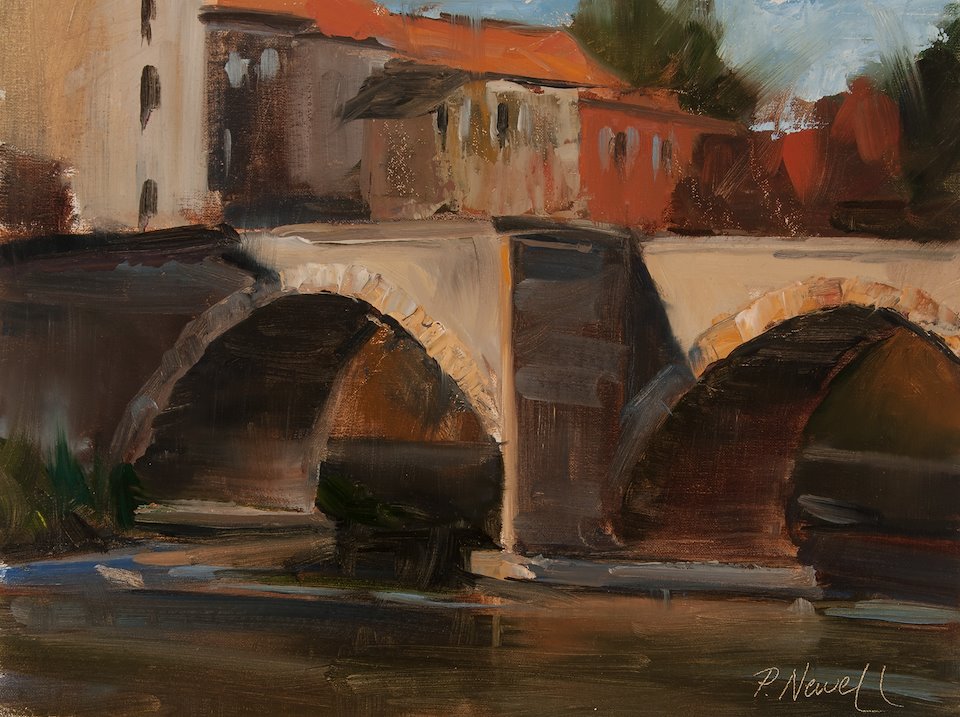 The New Bridge - Oil, 9x12, PN159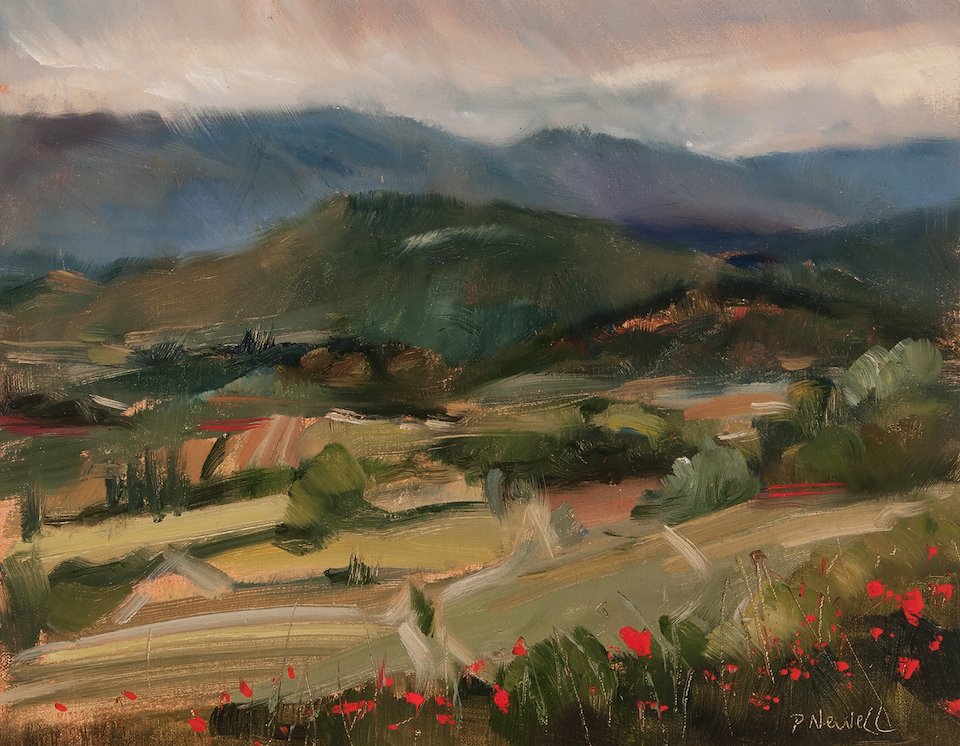 Vallie de Roussillon - Oil, 8 x 10, SOLD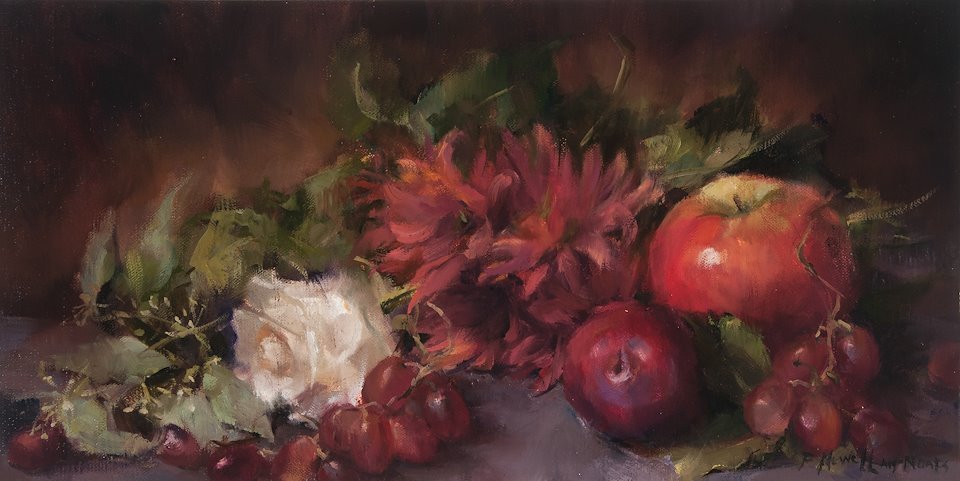 Autumn - Oil, 8 x 16 SOLD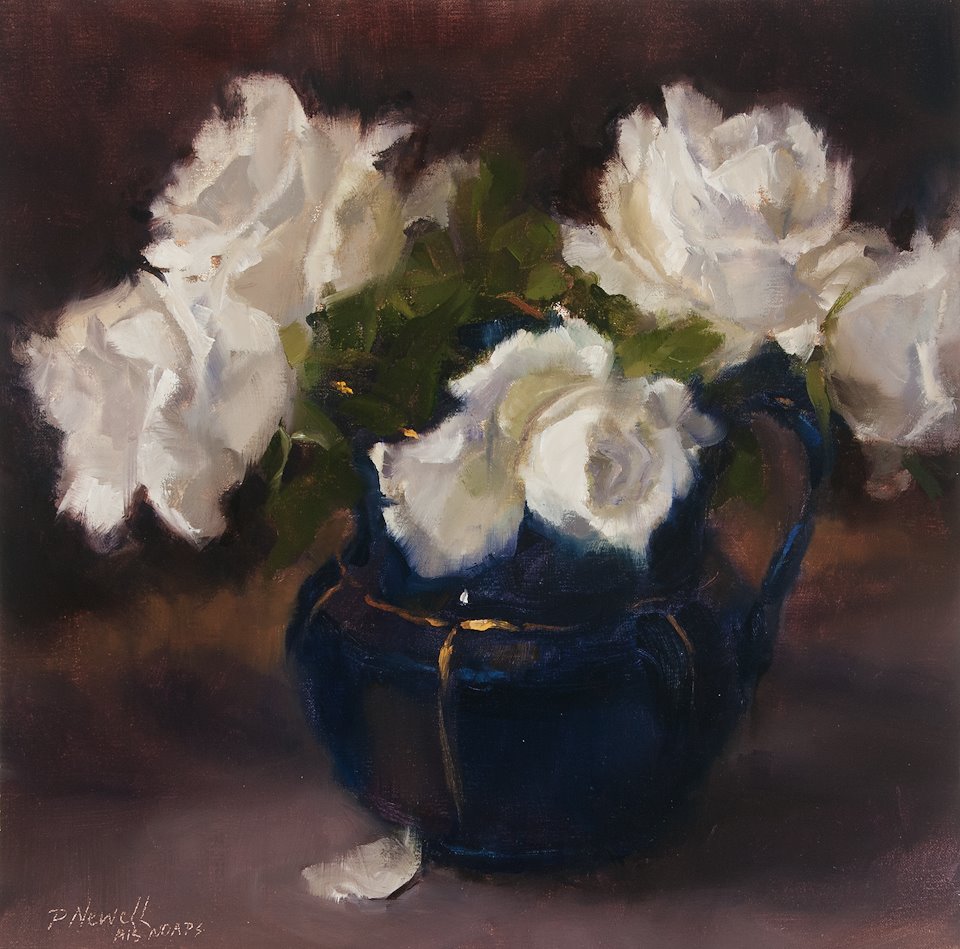 White Roses with Cobalt - Oil, 12 x 12 PN152
Satin Flowers - Oil, 8 x 10 PN151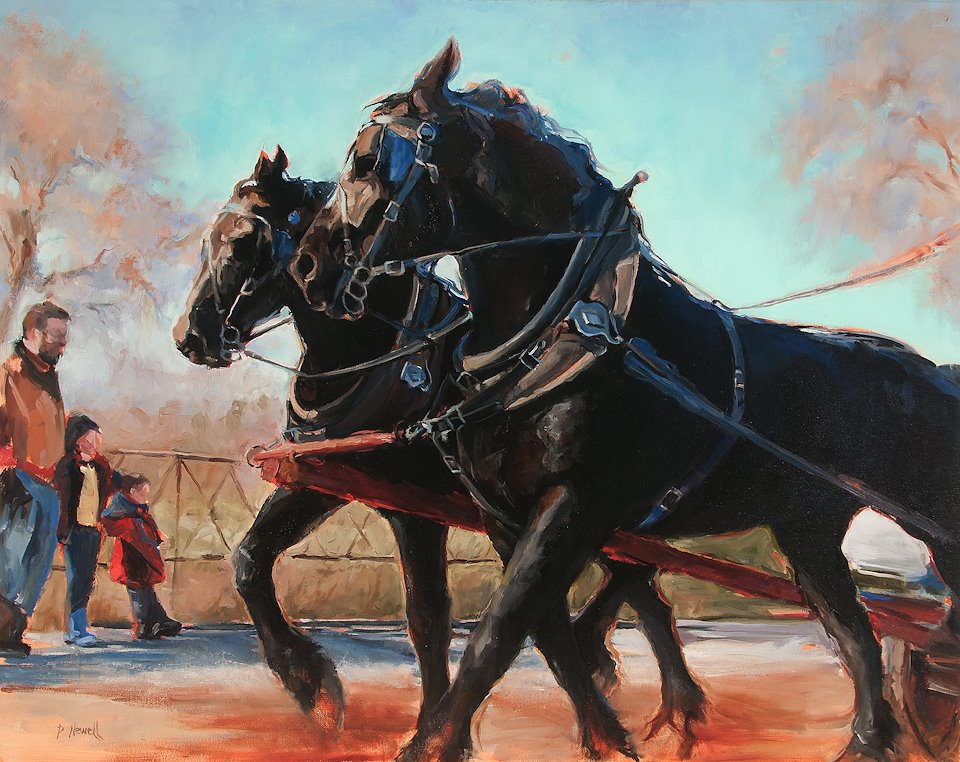 Power and Majesty – Oil, 24 x 30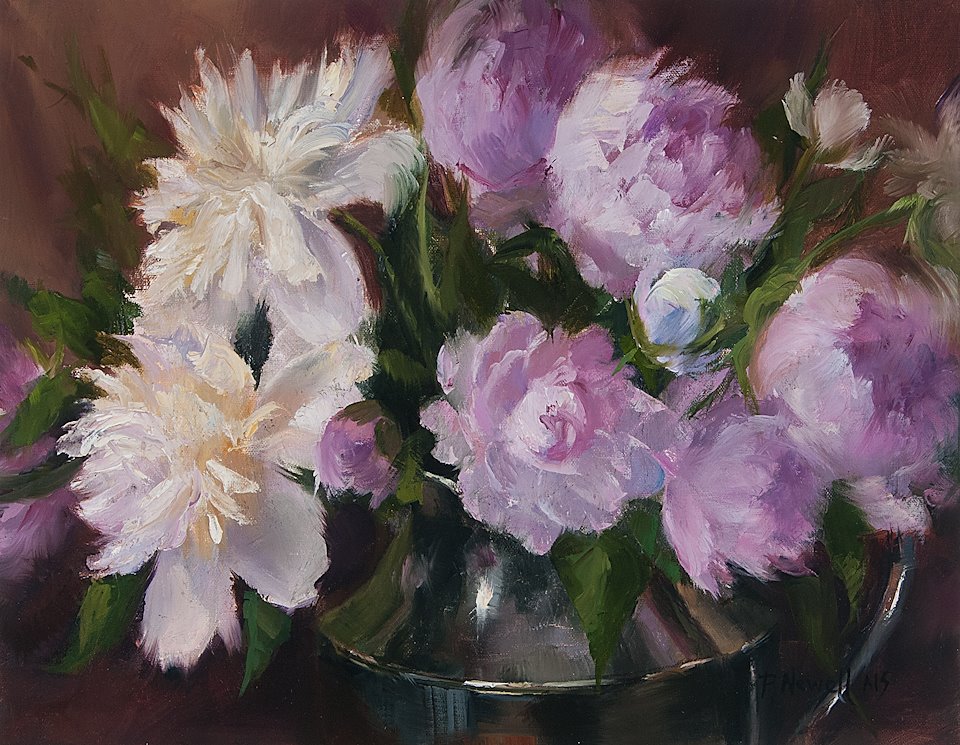 IVORY AND PEONIES – OIL, 11 X 14, PN146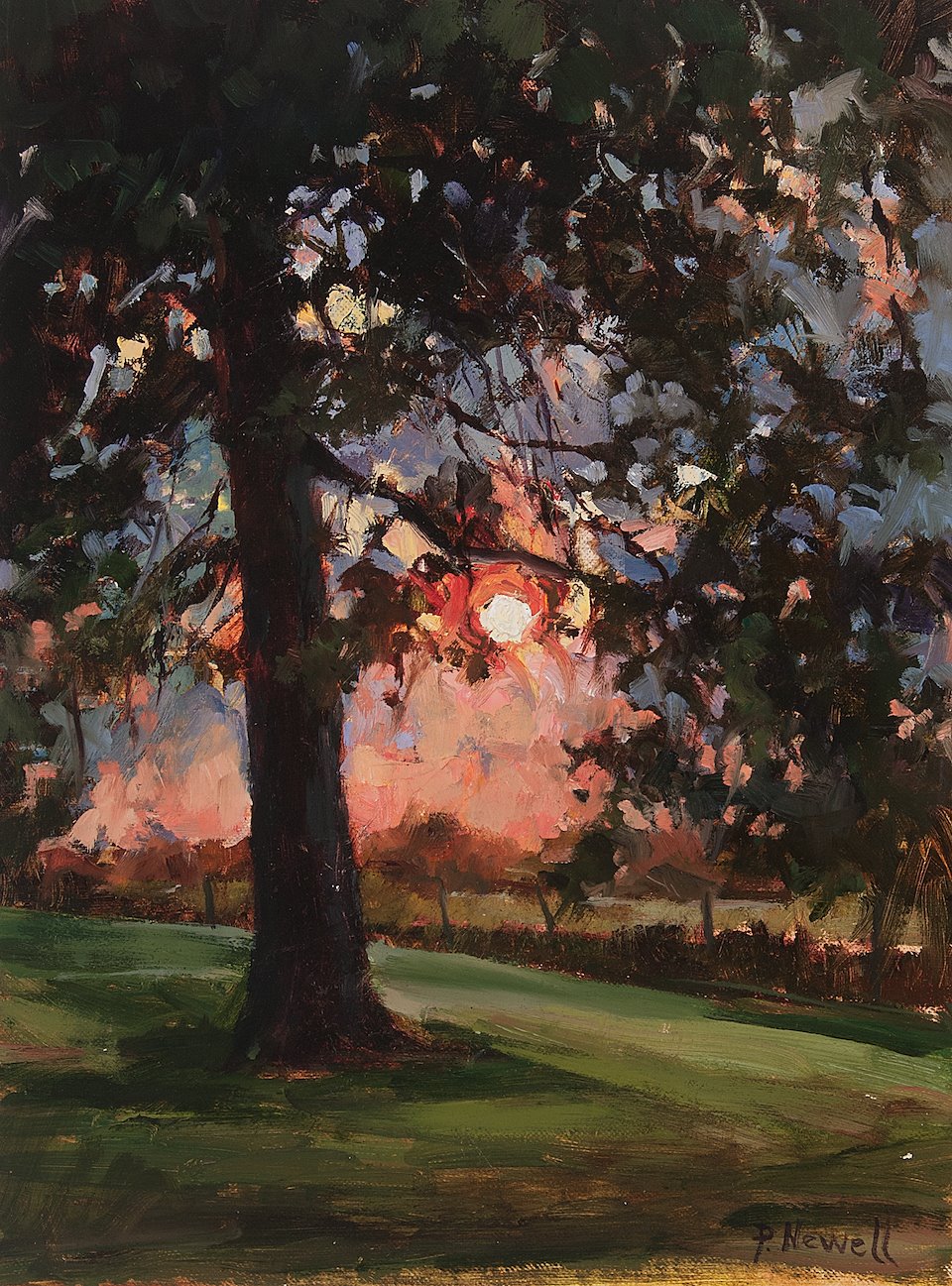 LAST RAYS – OIL, 9 X 12, PN148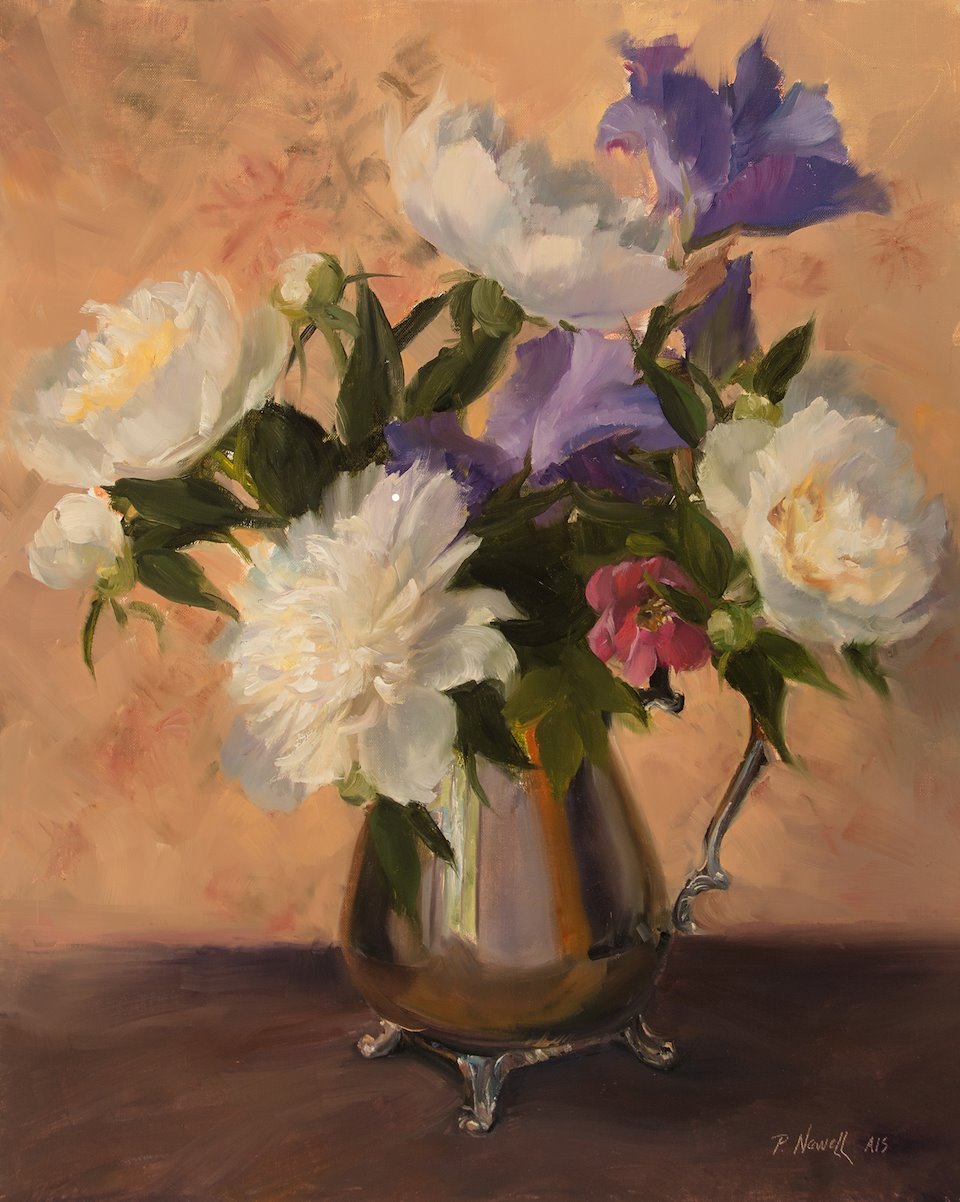 Bouquet In Silver – Oil, 20 x 16
Pomegranate and Onion Bottle – Oil – 14 x 18
Roses Roses en Cobalt-Oil, W 16" x H 12", #PN-60
White Poinsettia – Oil – 14x11 SOLD
Juliet Roses, Oil, 20x24, PN-90
To Infinity and Beyond – Oil, 6x6 SOLD
Silver and Pears – Oil – 16 x 20
Soft Morning, Murphy Park, Oil on Canvas, W20" x H 16", PN22
Abundance II, Oil, 12x12, PN-88
Fragrant Bouquet, Oil, 24x20 ,PN-92
Shine Like the Stars – Oil – 6x6 SOLD
Daffodils & Lemons, Oil 12x16 ,PN-87
Red Tulips and Delft Oil, 16x20, PN-91
Les Roses Blanches- Oil- W 20 x H 16, #PN74 SOLD
Lean On Me – Oil – 6x6 SOLD
Abundance I, Oil, 12x12, PN-89
Arbor Rose – Oil, W 9" x H 12", #PN59
Winter on Fall Creek- Oil, W 20" x H 16", #PN56, SOLD
Still Life With Pomegranate – Oil, W 20" x H 16", #PN57
You Are My Sunshine- Oil- W 11" x H 14"- #PN49
Poinsettia- Oil, W 11" x H 14", #PN55, SOLD
Delft and Tulips, Oil on Linen, W 11" x H 14", PN34, SOLD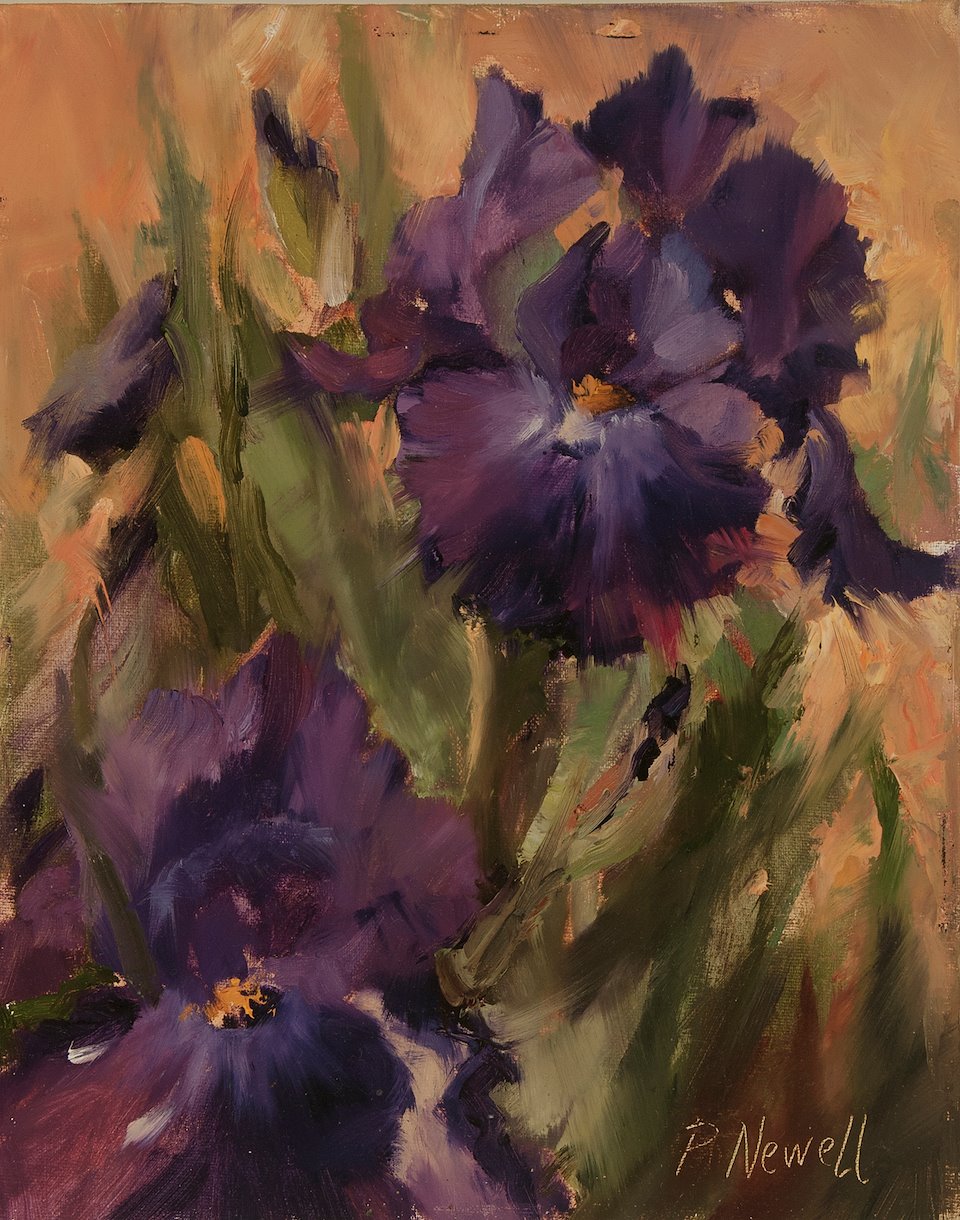 Violet Symphony-
Reflecting on a Pond, Oil on Linen, W 14" x H 11", PN31
Three Apples, Oil on Linen, W 14" x H 11", PN20
Zinnias!, Oil on Linen, W 11" x H 8", PN29, SOLD
Mandarin and Tea, Oil on Linen Panel, W 12" x H 9", PN08
Blue Green Vase with Fruit, Oil on Linen, W 14" x H 11", PN24
Clematis- Oil-W 8" x H 10"- #PN37
Tangled- Oil- W 14" x H 11"- #PN36 SOLD
Raku with Satsuma- Oil- W 14" x H 11"- #PN48, SOLD
Red Radishes- Oil- W 14" x H 11"- #PN50
The Watergarden- Oil- W 14" x H 11"- #PN51, SOLD
Plums- Oil- W 16" x H 12"- #PN52 SOLD
Juliet and Patience – Oil, 8x10, #PN104
Paired Roses – Oil, 8x10, #PN105
Two Roses – Oil, 8x10, #PN106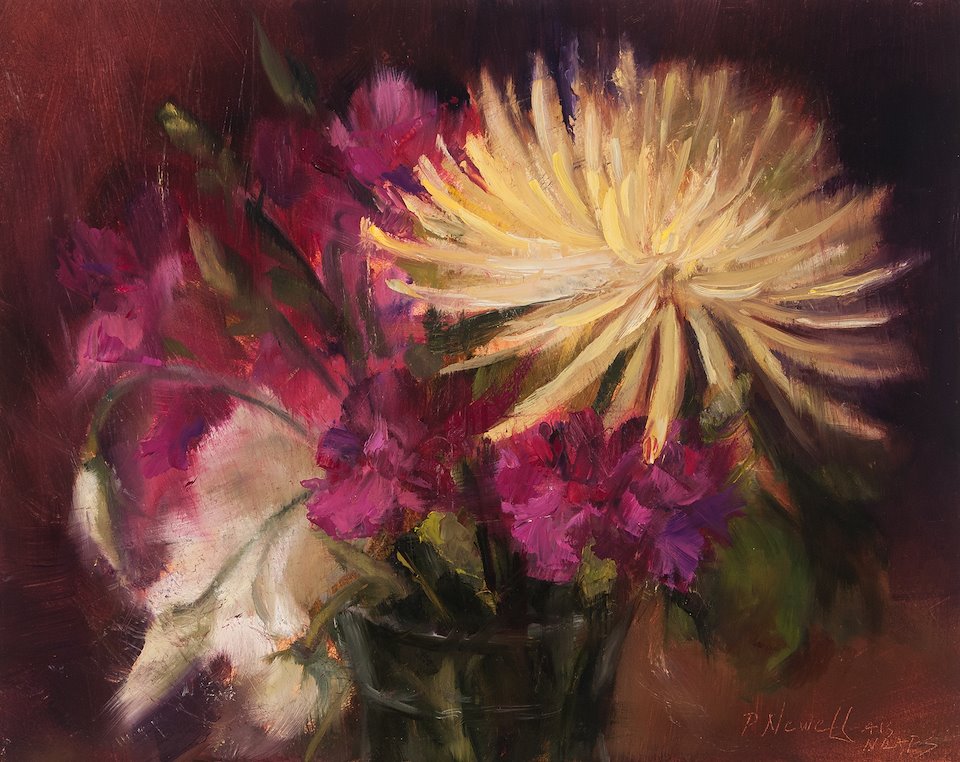 Pamela C. Newell
The versatility of working in both pastel and oil allows me to express myself in singular ways enriching my work, and adding to my growth as an artist. Plein air painting has become a passion; except on the days when the weather is really bad. On those days I can be found painting from a still life in the studio, or creating a larger painting from a plein air study.
Oil allows me to quickly capture the fleeting light and spirit of the subject outdoors. I find the textural quality of oil exciting and I like to build up an "impasto" in the lighter areas. I especially enjoy the unexpected effects that can be achieved with a palette knife.
Most of my pastels begin with a transparent water-media under-painting, in a complementary color that sparkles through and contrasts with the opaque strokes of pastel. I apply pastel with broad strokes as if I were using a brush. The pure colors and refractive qualities shimmer on the surface of the sanded paper I use. By layering, blending, and placing colors side by side, the pastel painting shimmers with iridescent luminous color.
I strive to capture a mood or a moment in time by describing only the essence of a subject leaving out unnecessary details, inviting the viewer to interpret the art through their own experience.