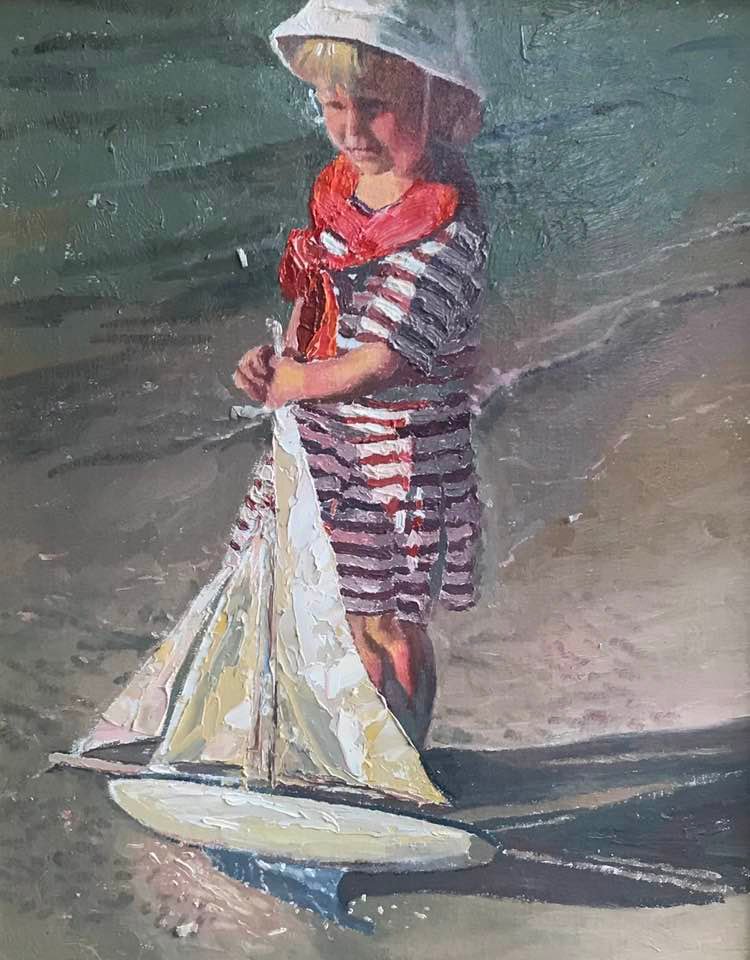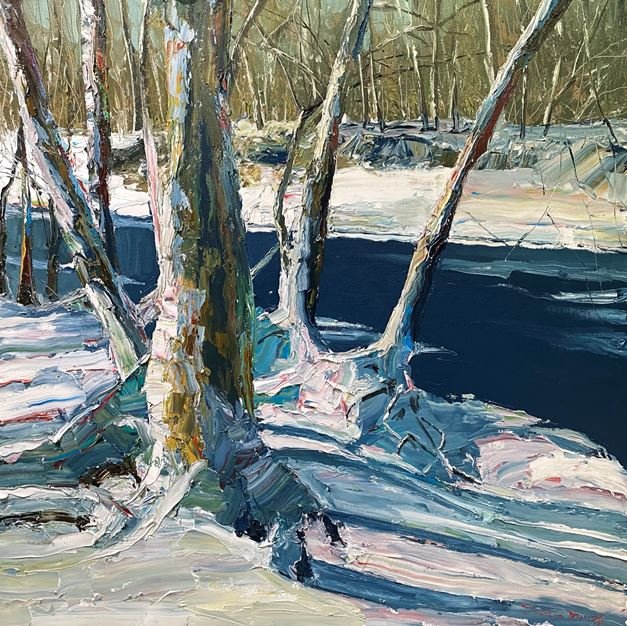 Williams Creek - Oil, 36 x 36, CW166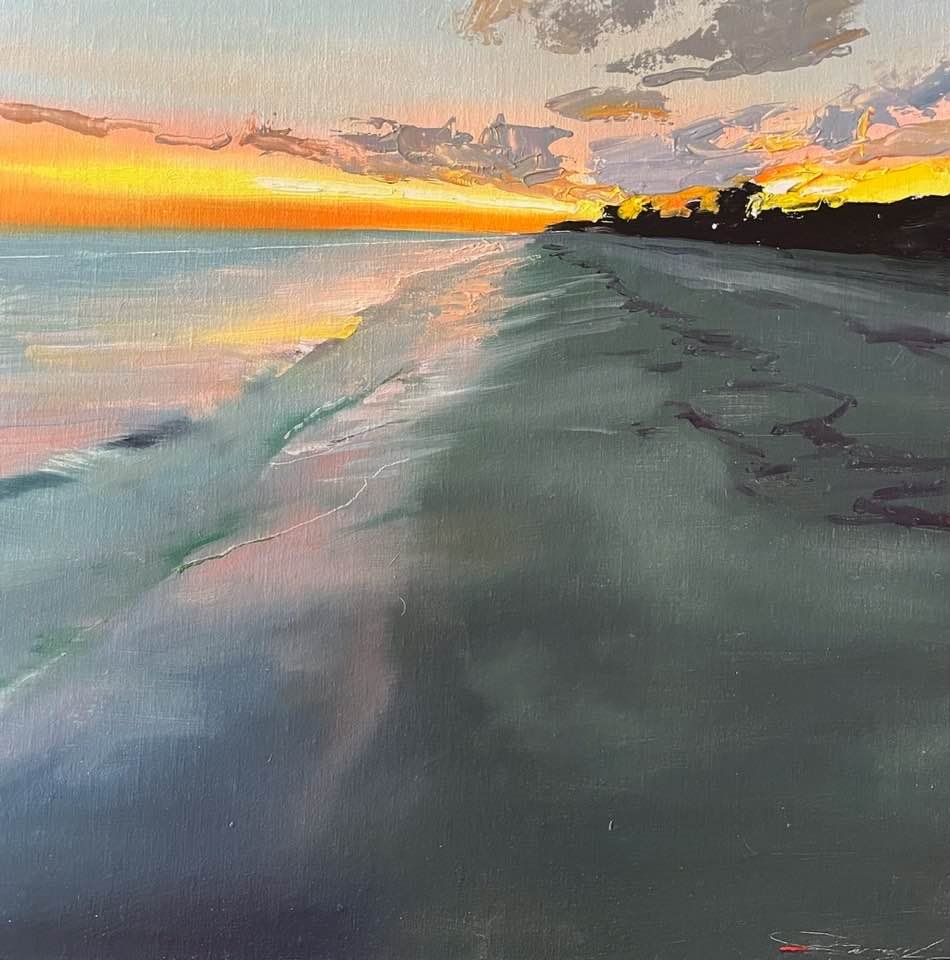 Sanibel Sunset #4 - Oil, 16 x 16, CW168 SOLD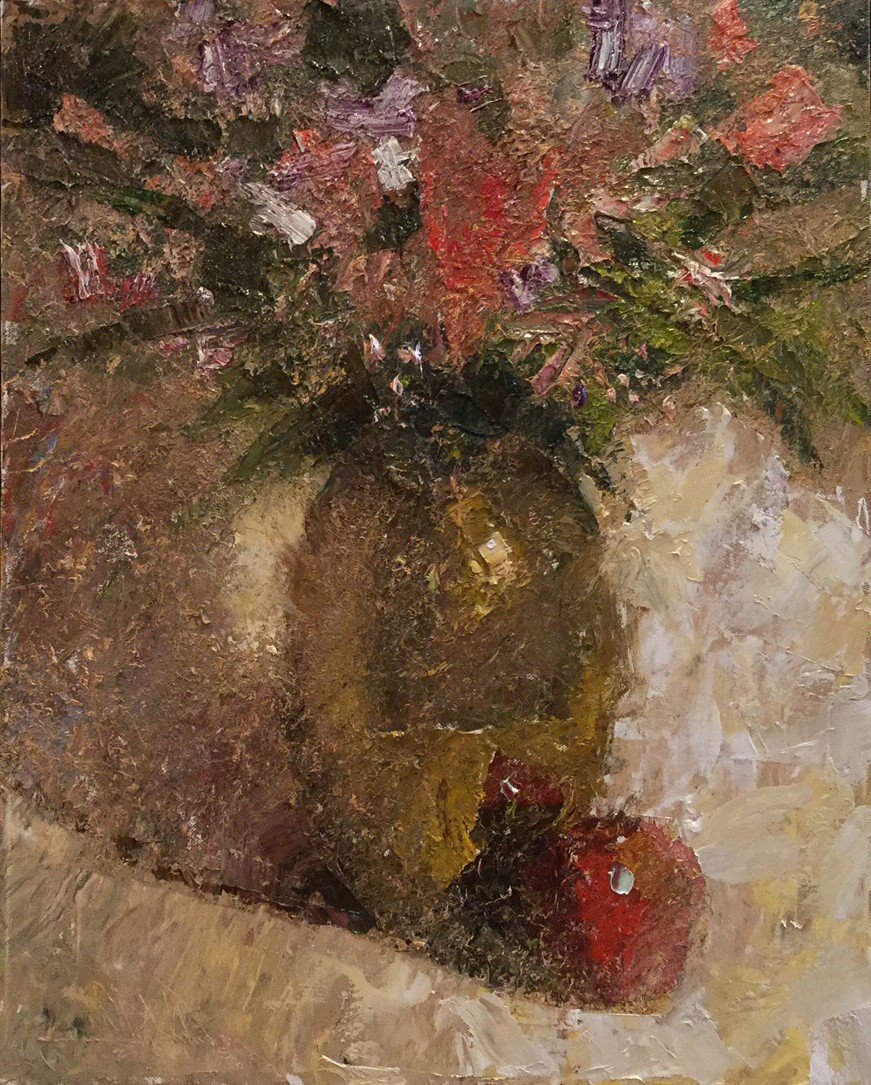 Brass Vase With Flowers - Oil, 20 x 16, CW167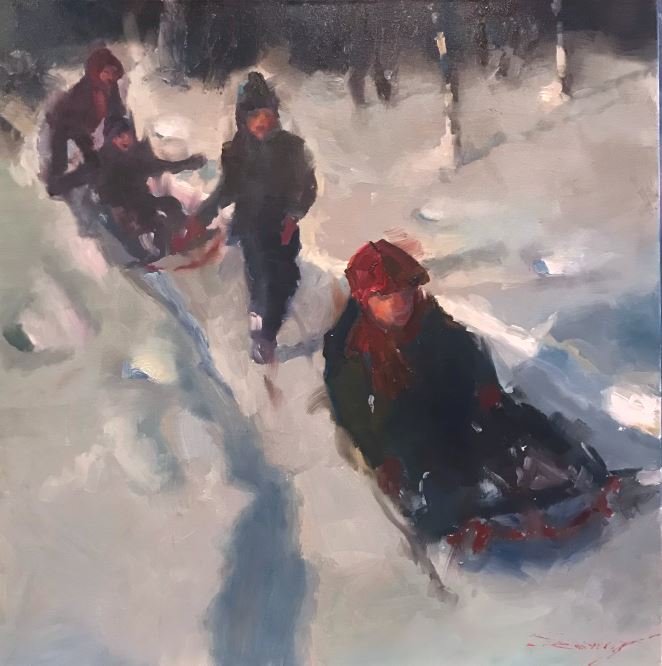 Four Children Sledding - Oil, 36 x 36, CW165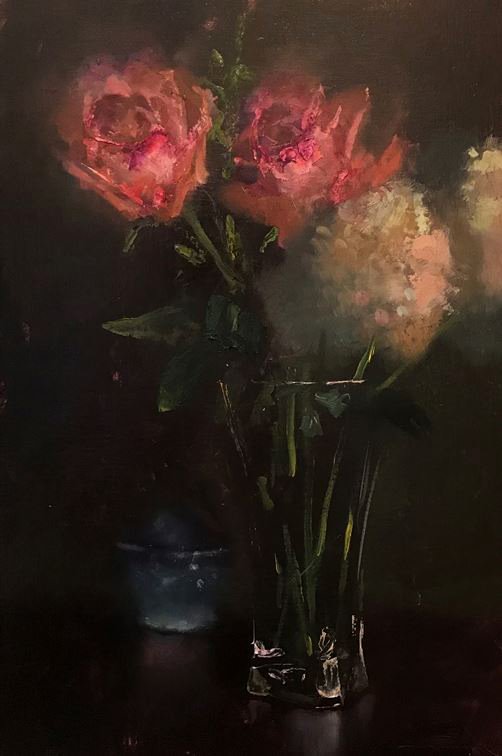 Roses and Hydrangeas - Oil, 21 x 14, CW164 SOLD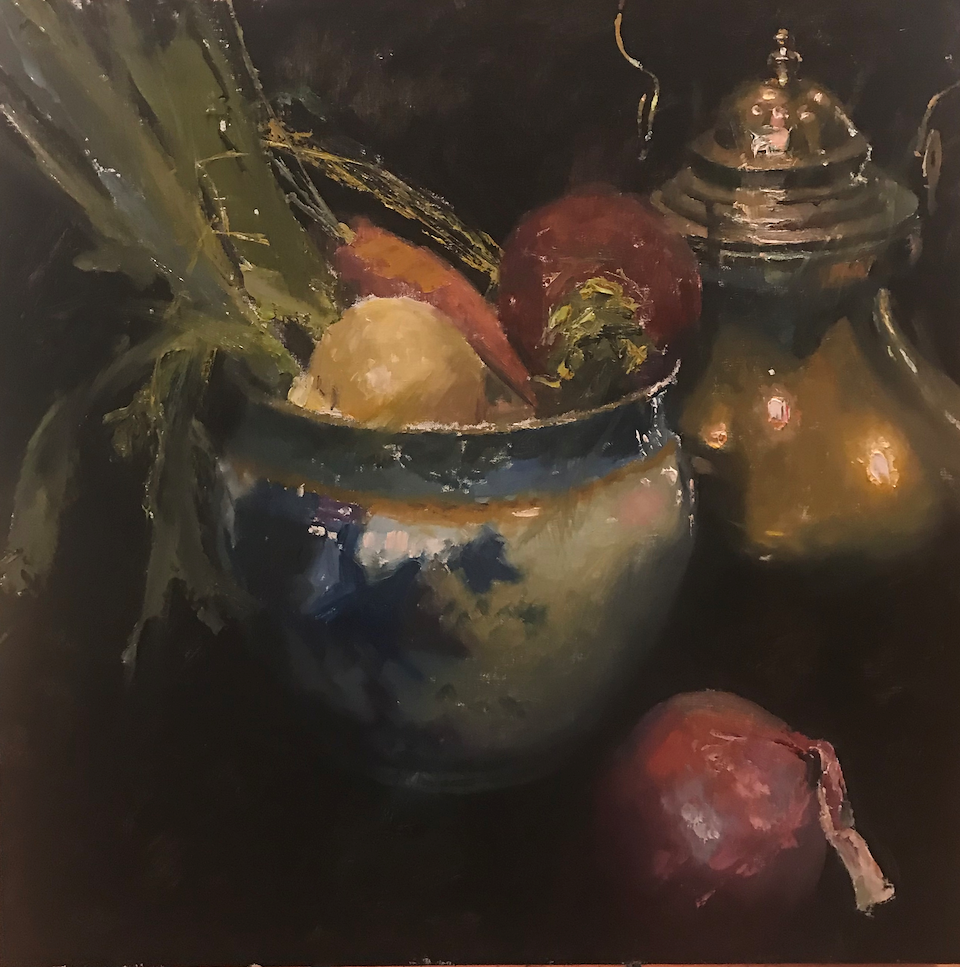 Flow Blue Jardiniere With Vegetables - Oil, 16 x 16, CW163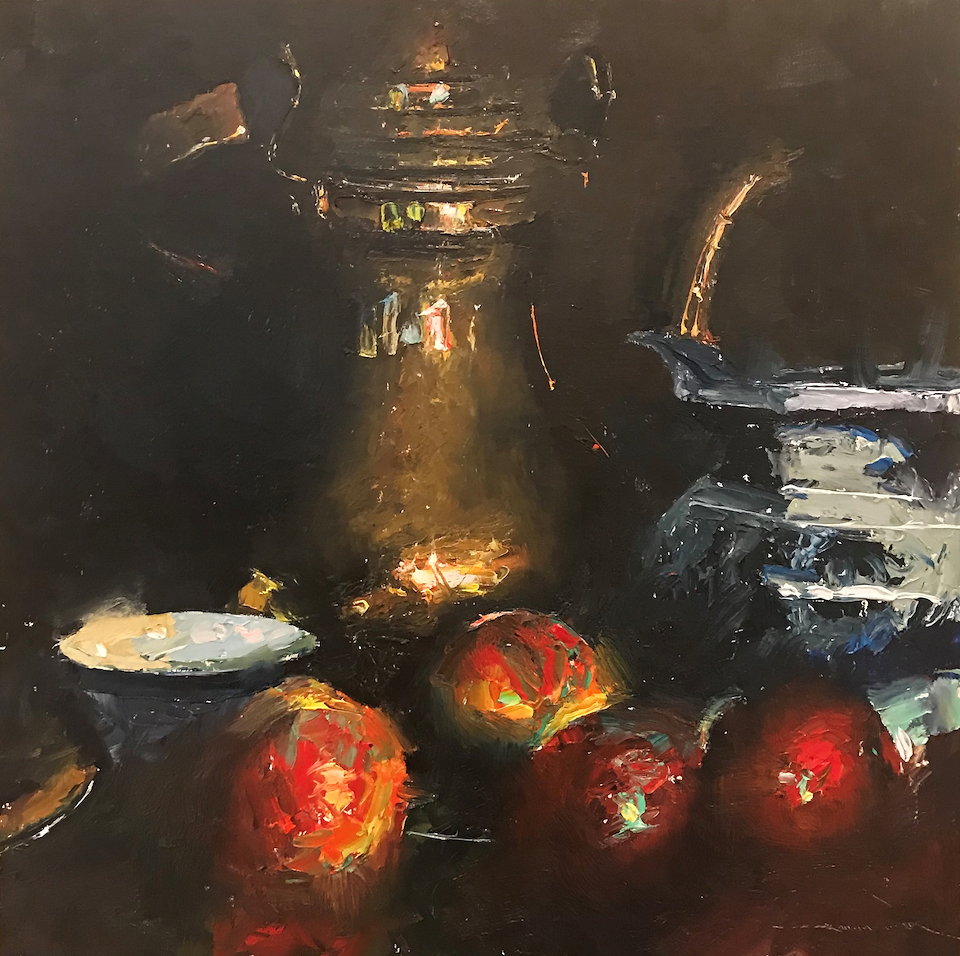 Still Life With Peaches & Plums - Oil, 16 x 16, CW162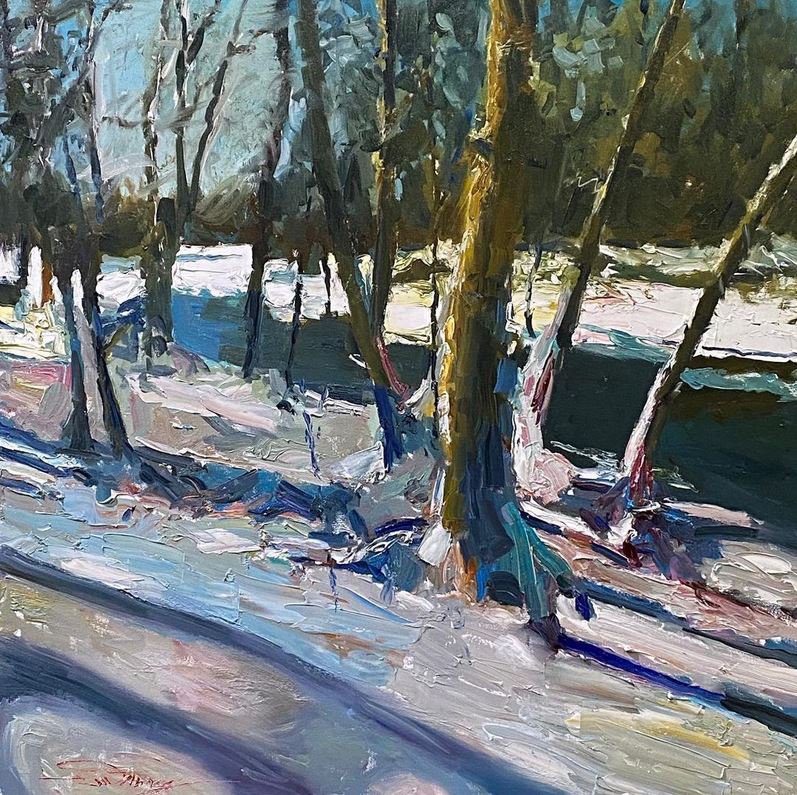 Winter, Williams Creek At The White River - Oil, 36 x 36 SOLD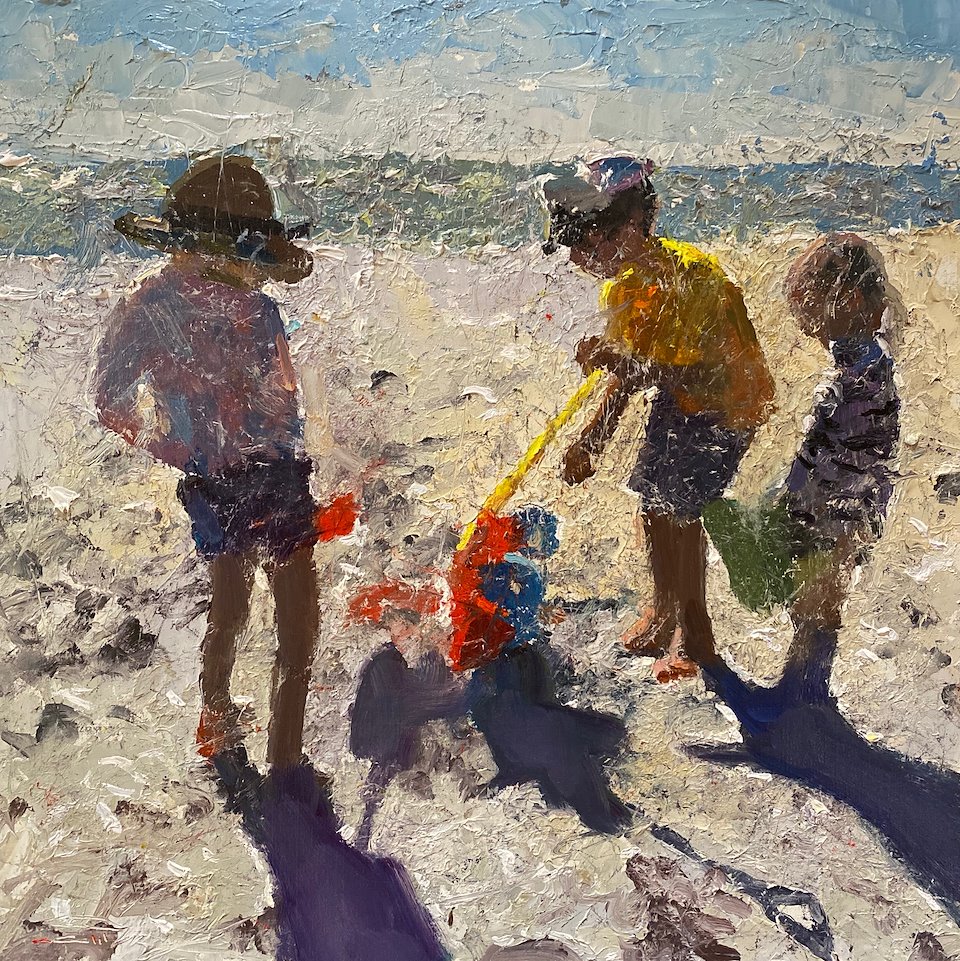 Children At The Beach #3, Oil SOLD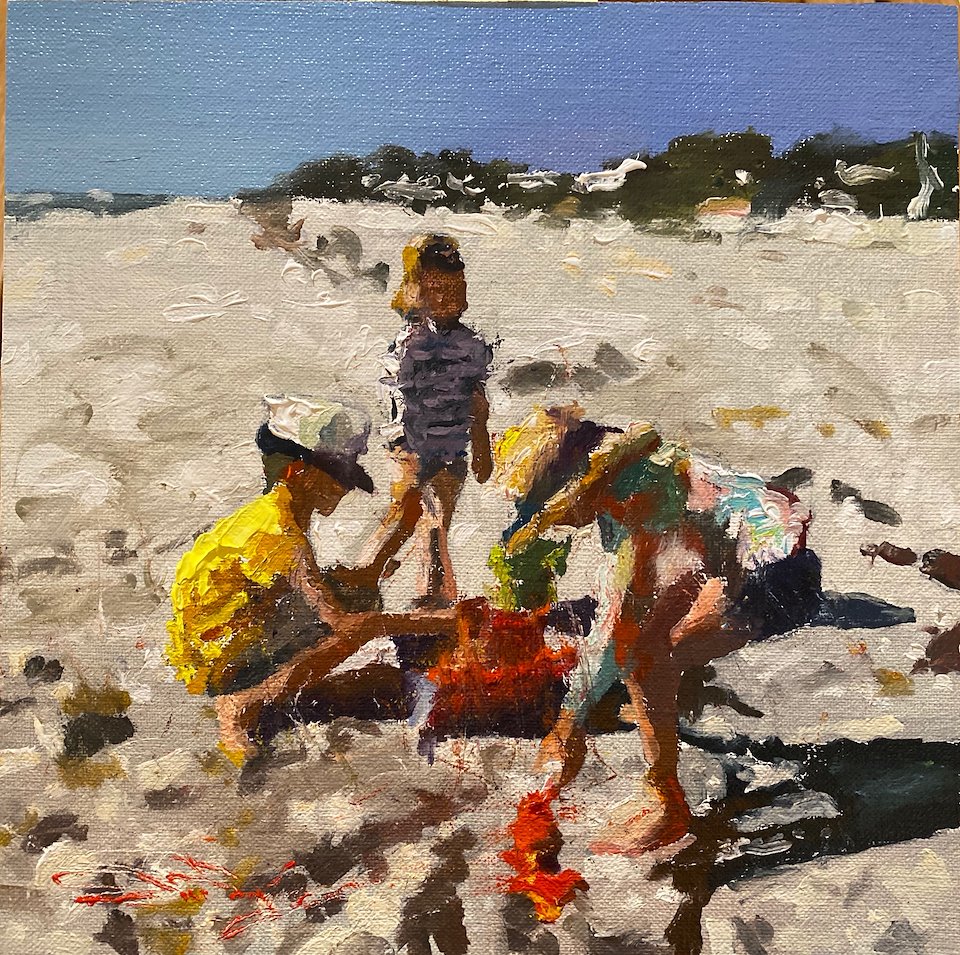 Children At The Beach #5, Oil, 8x8 SOLD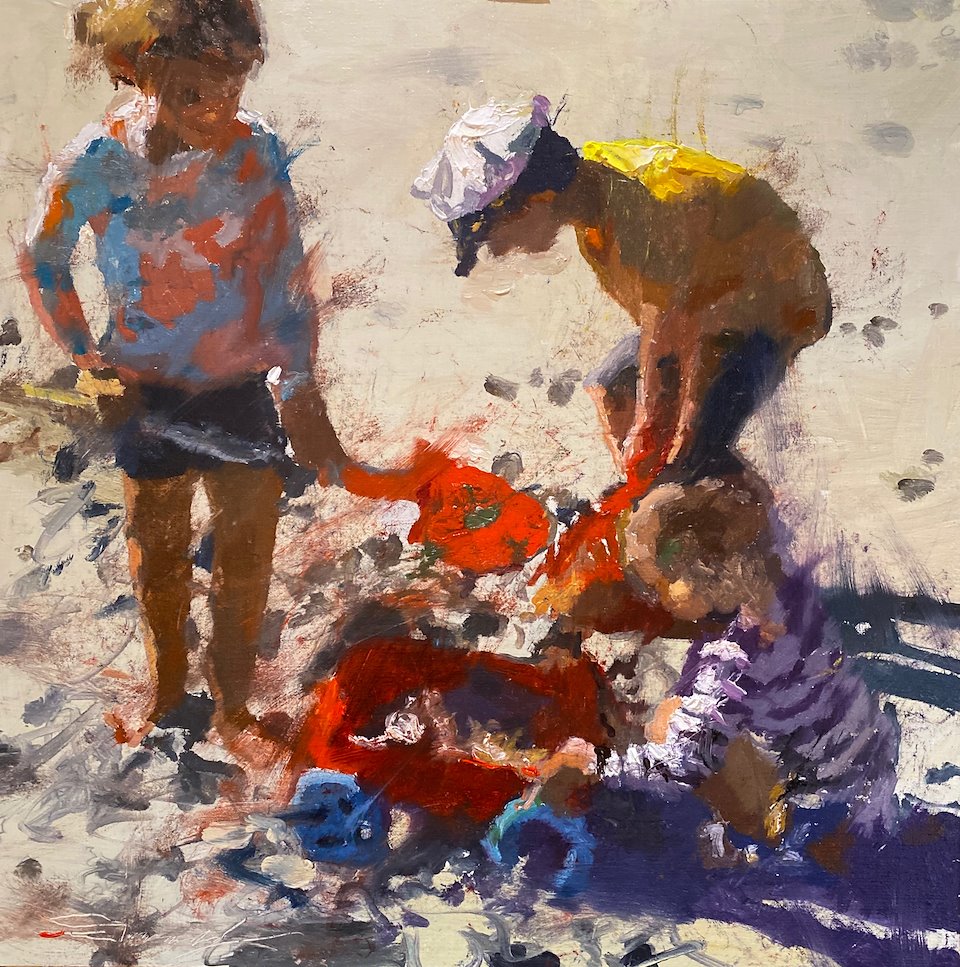 Children At The Beach #3, Oil, 12x12 SOLD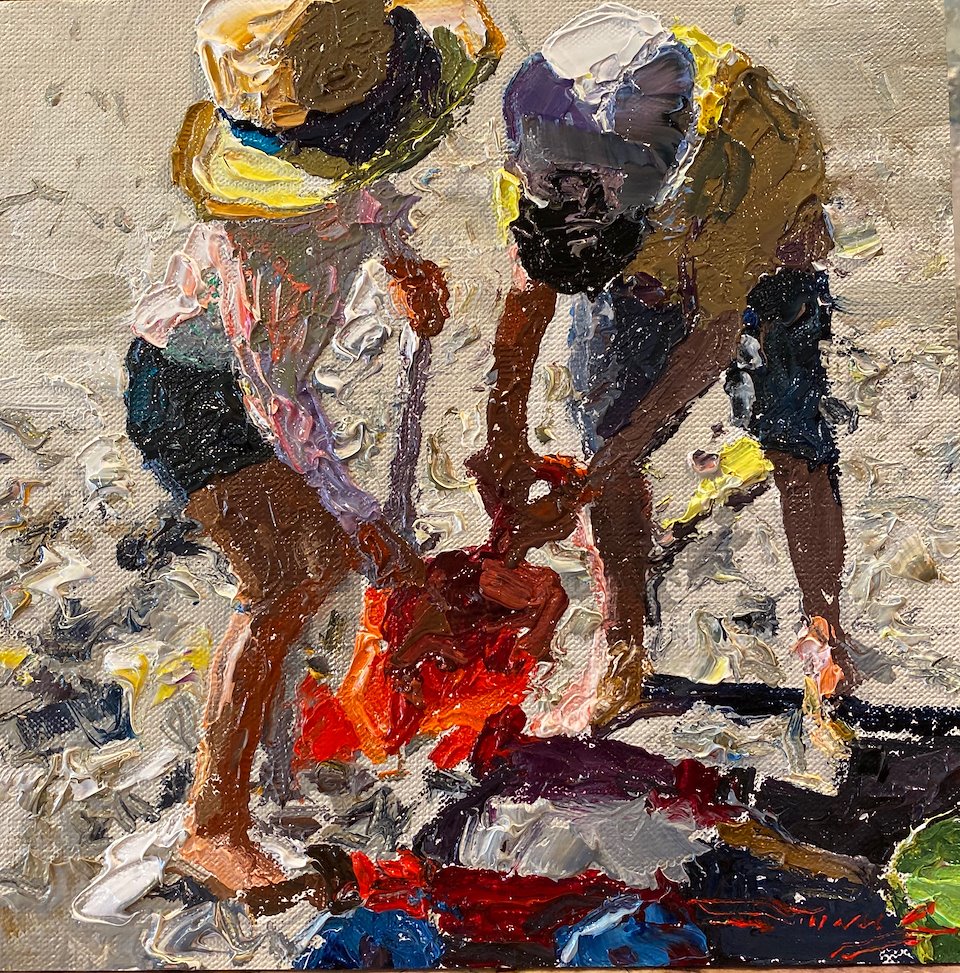 Children At The Beach #7, Oil, 8x8 SOLD
Washington Square Park Neighborhood, NYC - Oil, 12 x 12 SOLD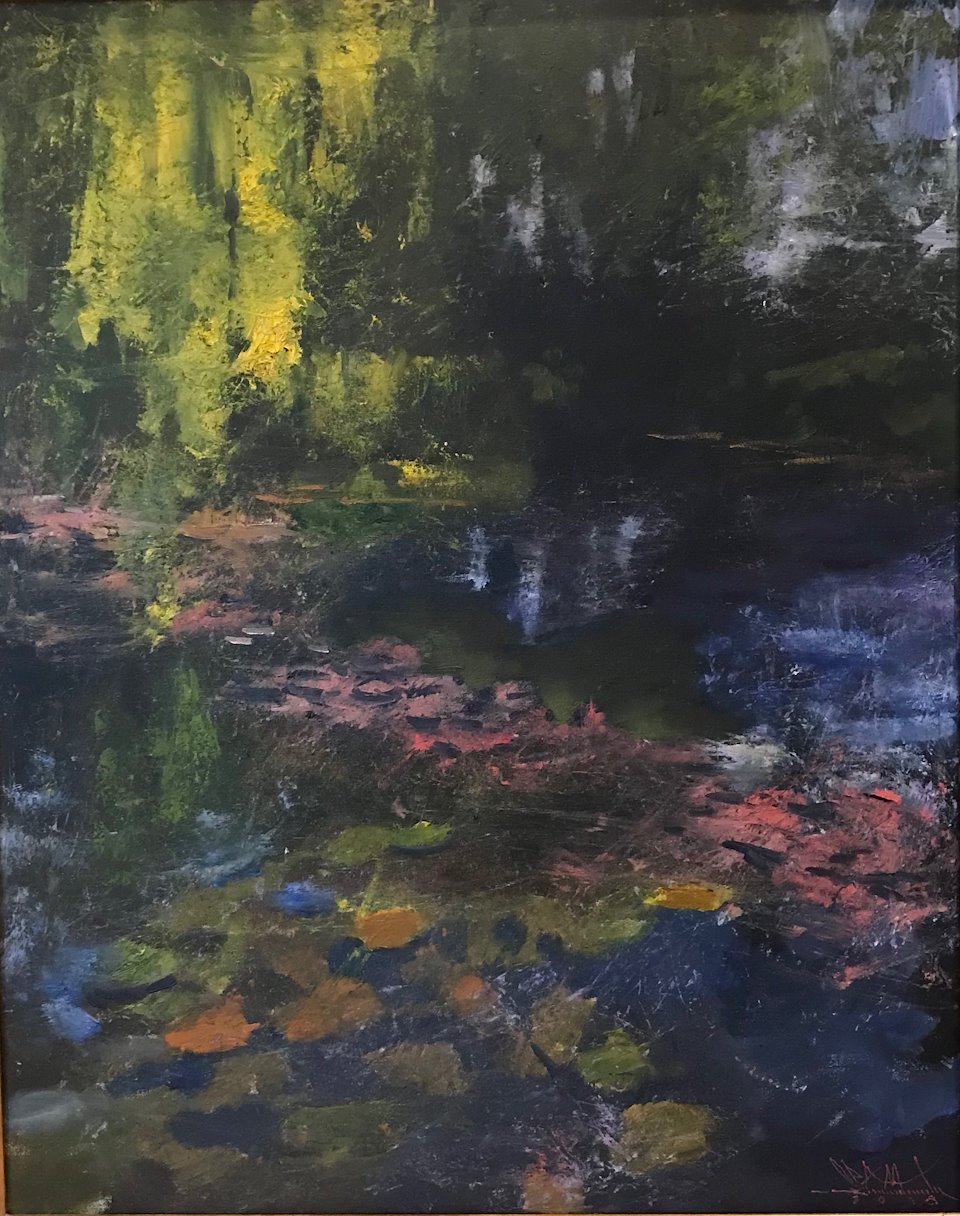 Monet's Garden – Oil, 30 x 24, #CW148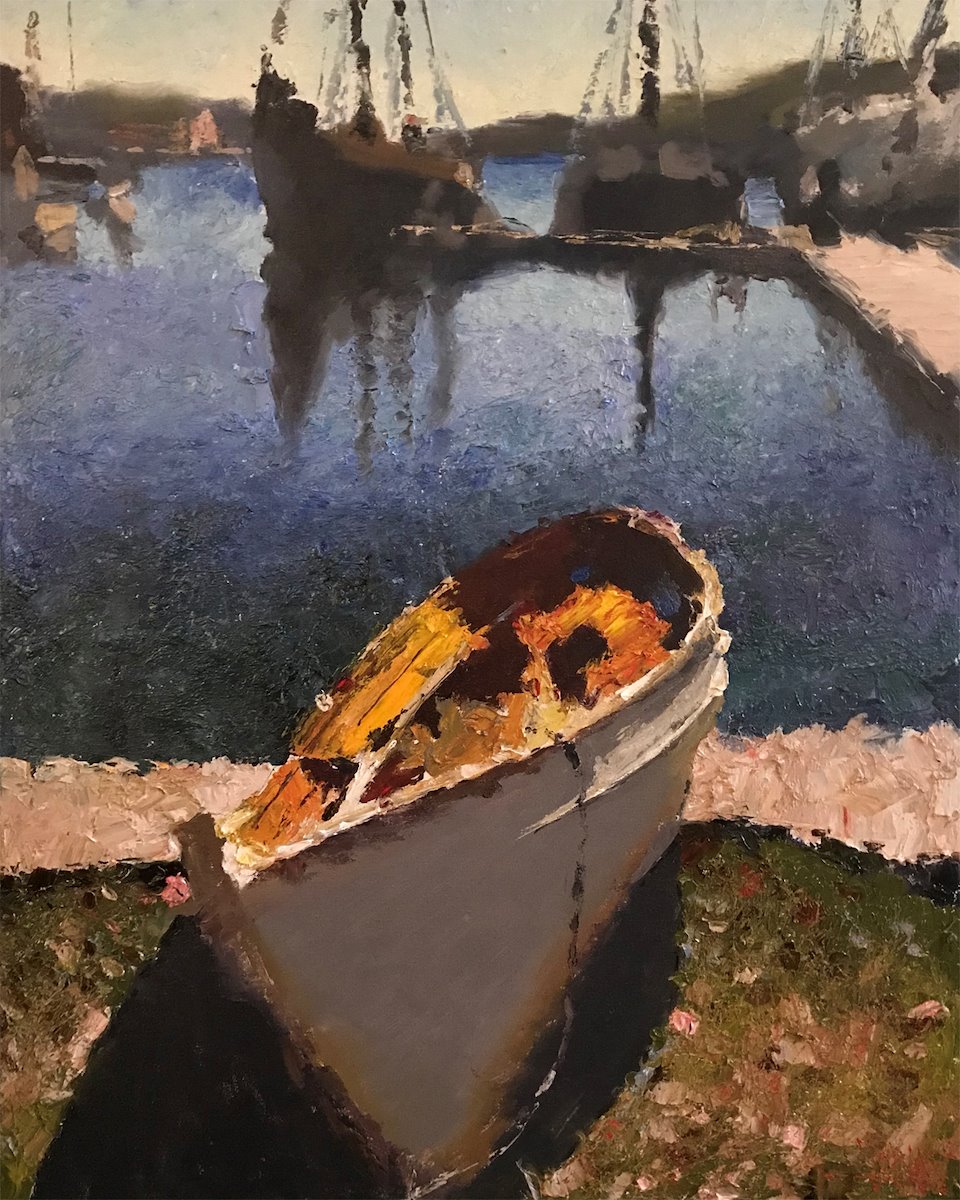 Dory Off The Mary Day, Camden Harbor, oil on linen 30 x 24, SOLD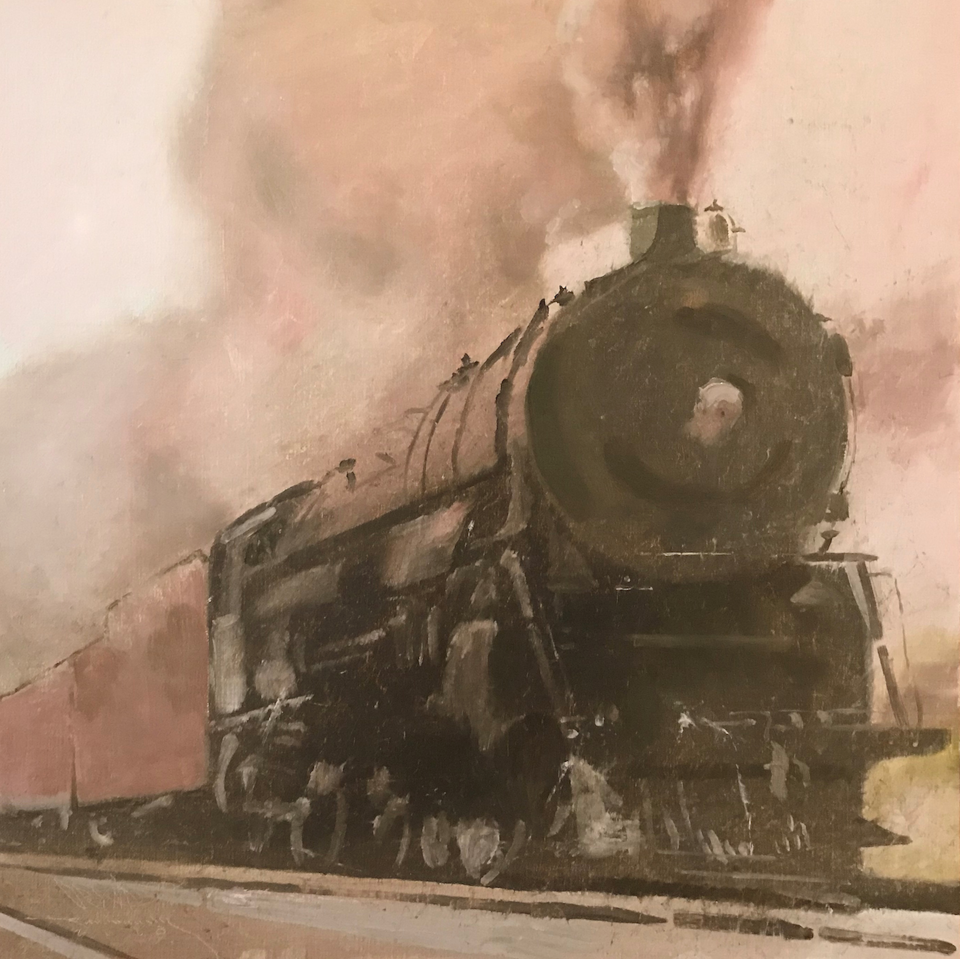 Hudson Steamer – Oil, 12 x 12, #CW146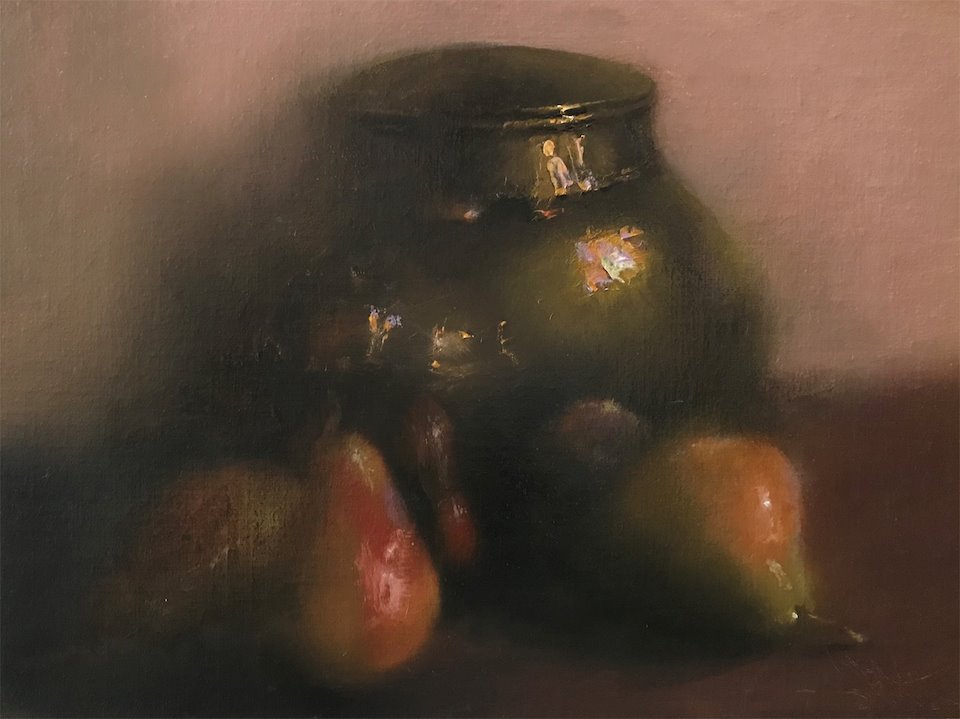 Brass Dutch Pot With Three Pears – Oil, 12 x 9, CW142
Broadway Boogie – Oil, 12 x 9, SOLD
The Mary Day At Dock, Camden – Oil, 36 x 36, #CW-138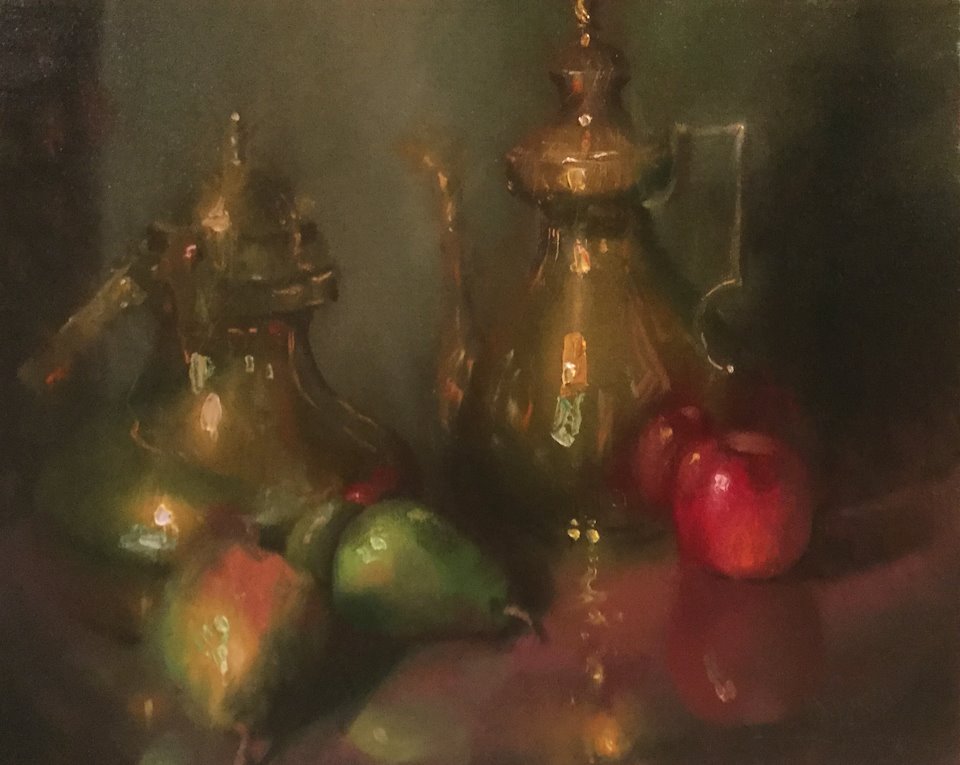 Brass Pots With Fruit – Oil, 16 x 20, CW141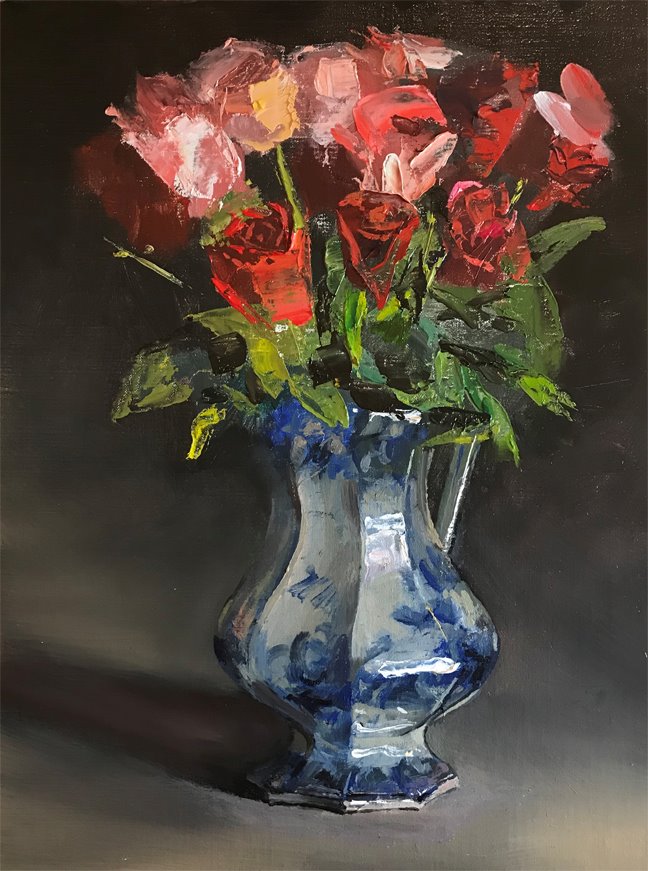 Flow Blue Pitcher – Oil, 12 x 9, SOLD
Roses – Oil, 30 x 40, SOLD
Sanibel Sunset #1 – Oil, 12 x 12, SOLD
Silver Teapot With Fruit – Oil, SOLD
Roses – Oil, 40 x 30, SOLD
Antique Jug & Bowl With Fruit – Oil, 12 x 12, SOLD
Point Lobos, Oil, 36 x 36 SOLD
The Mary Day – Oil, 9 x 12, SOLD
The Mary Day With Dinghy and the Lewis R. French – Oil, 12 x 9, SOLD
Point Lobos – Oil, 30 x 40, SOLD
Open Seas – Oil, 9 x 12, SOLD
Clouds Over Lake Wawasee, Oil, W 12 x H 9, SOLD
The Voyage – Oil, 20 x 16, SOLD
Sailing Into Gloucester – Oil, 9 x 12, CW128
Roses In Brass Vase, Oil, W 16 x H 20, #CW124
Lobster, Copper Pot, and Fruit, Oil, W 16 x H 20, #CW-122
Lover's Point, Grove CA. – Oil, W 20 x H 16, #CW120 SOLD
Red Roses, Oil, W 16 x H 20, #CW-121 SOLD
Emily With Black Hat & Veiled Face- Oil, H 12 x W 9, CW123
Playing Dress Up, Oil, W 12 x H 9, SOLD
Richard, Oil, W 12 x H 9, SOLD
Red Haired Girl in Black, Oil, W 12 x H 9, #CW-116
The Floral Bouquet #1, Oil, W 16" x H 20", #CW102 SOLD
The Studio, Oil, W 20" x H 16", #CW114 SOLD
Emily With Red Hat and Veil, Oil, W 9" x H 12",#CW115 SOLD
Three Girls At The Beach – Oil On Linen, W 9" x H 6", #CW108 SOLD
Playing In The Surf – Oil On Linen, W 20" x H 16", #CW111
The Philosopher – Oil, W 30" x H 40", SOLD
The Schooner Surprise, Camden – Oil on Linen, W 9" x H 12", SOLD
Two Children With Pond Boat (Katherine and Peter With Sailboat) – Oil On Linen, W 20" x H 16",SOLD
Point Lobos, California Coast- Oil- W 40" x H 30"- SOLD
Brass Teakettle with Apple Slices- Oil- W 20" x H 16"- SOLD
Three Girls with Little Red Boat – Oil on Linen, W 20" x H 16", CW96, SOLD
High Falls, Adirondack Mountains– Oil on Linen, W 24" x H 36", SOLD
Pont Des Arts – Oil on Linen, W 30" x H 24", SOLD
Williams Creek, Morningside Drive – Oil on Linen, W 12" x H 9", SOLD
Camden Harbor, Foggy Morning– Oil on Linen, W 36" x H 24" SOLD
The Red Airplane, Oil, W 20" x 16", CW79, SOLD
Boatyard Cat - Oil on Linen, W 12" x H 9", CW40, SOLD
Anne Holding Child, Oil on Linen, W 8" x H 12", CW69, SOLD
The Green Flash, Oil on Linen, W 24 x H 16", CW67, SOLD
Bringing in the Harvest – Oil on Linen, W 36" x H 24", CW70, SOLD
Ballerina, "Reflections", Oil on Linen, W 16" x H 20", CW11, SOLD
Last Light, Oil on Linen, W 20" x H 16", CW45, SOLD
Sunset Sail – Oil on Linen, W 36" x H 24", CW73, SOLD
Antique Copper French Sprinkler, Flow Blue Jardiniere & Apples – Oil on Linen, W 36" x H 36", CW49, SOLD
Captain Cook's Ship: The Endeavour - Oil on Linen, W 20" x H 16", CW74, SOLD
C. W. Mundy
"I constantly search for the academics, emotion, expression, and at-the-moment character of a scene. Every painting should have a fine balance of these components. Toward that end, each piece develops its own unique personality." – C.W. Mundy
Charles Warren Mundy ranks among the most important American impressionists painting today. No matter the subject matter, be it a battle-scarred working fishing boat in Gloucester Harbor, a petite ballerina executing a graceful pas des deux, a delicate pink vase in a structured still life, or a moody English landscape, Mundy's aggressive, often soft-edged painterly style is very much his own.
Born in Indianapolis, Mundy received his undergraduate degree in art from Ball State University and his Masters of Fine Art at Long Beach State in Los Angeles.
Over the years he has received numerous awards from his participation in both regional and national juried exhibits, including the prestigious Hoosier Salon. He was awarded the honor of Signature Membership in Oil Painters of America in 1993. Most recently, his plein air landscapes done in France, Italy, Spain, New England and most recently, Martha's Vineyard, have received critical acclaim.
Mundy's work is displayed in the Indiana State Museum, Naismith Memorial Basketball Hall of Fame, Southern Alleghenies Museum of Art, Indiana Basketball Hall of Fame, The University of Louisville Hall of Fame, Indianapolis 500, as well as many private and corporate collections.
In 1994, Mundy left his successful career as an illustrator of sports figures and events to the more personally satisfying and challenging demands of painting en plein-air. Mundy immersed himself in the historic homeland of the Impressionists in his first painting trip to France in 1995. He captured the variable atmospherics of the traditional Impressionist haunts in an overcast morning, Pont Aven, Drizzling October Morning; the saturated sunset hues of Cote D'Azur, Port De Cannes, and the muted fog tones of Paris, Pont Neuf. These French works were the core of his first exhibition introducing his new style to the public and they were an unqualified success.
By 1997 Mundy's work was nationally recognized. He was awarded Best of Show in the Hoosier Salon and would be so honored in the 1998 and 2000 Salon. Art journals were taking critical notice of his work and he was the subject of major articles in Southwest Art and International Artist. His travels by 2000 included destinations in France, Italy, England, Spain, Eastern Europe and New England. Exhibitions of works from these travels continued to be very popular and more often than not were sell-outs.
Mundy's distinctive style of applying the paint to canvas continued to develop. His broader application of paint can be seen in the thick impasto and bravura brush strokes of Jeffersonville, Farm at Sterling Ridge and Steyr, View from the Café. Perhaps the hallmark of Mundy's style is the use of the palette knife that scumbles and livens the surface with slashes and sweeps creating a distinctive textured veil over the image.