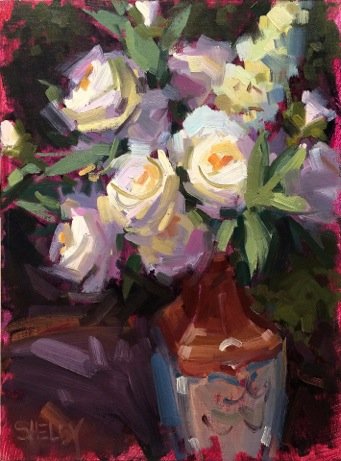 Brought to Life, Oil, W 9" x H 12", SK11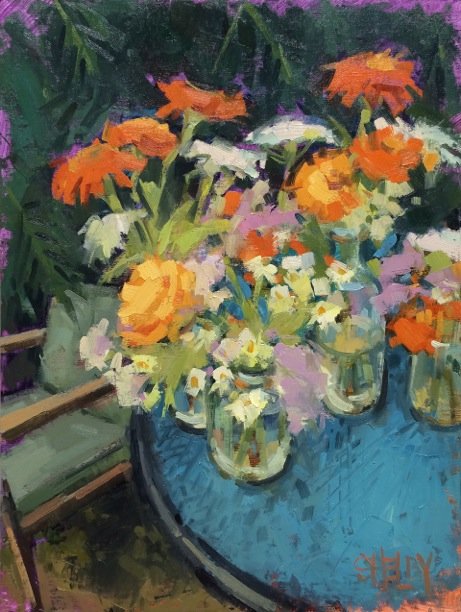 Fresh Picks, Oil, W 12" x H 16", SK10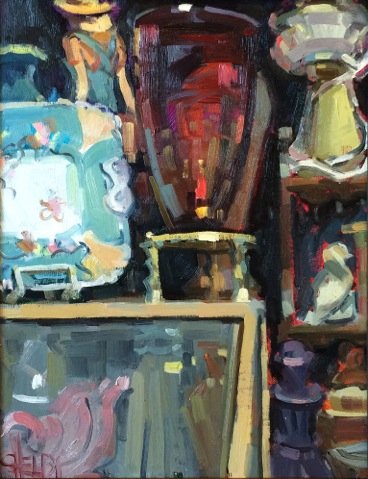 Window into the Past, Oil, W 11" x H 14", SK06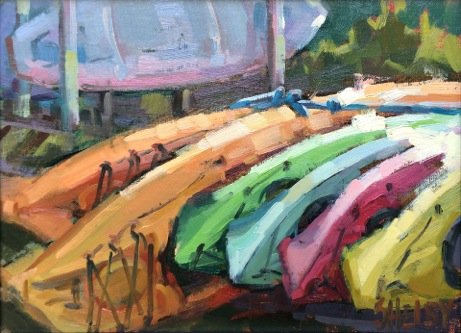 Kayak Colors, Oil, W 12" x H 9", SK07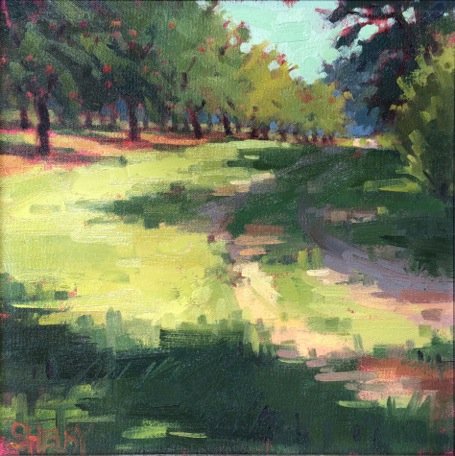 Orchard Dreams, Oil, W 12" x H 12", SK08, SOLD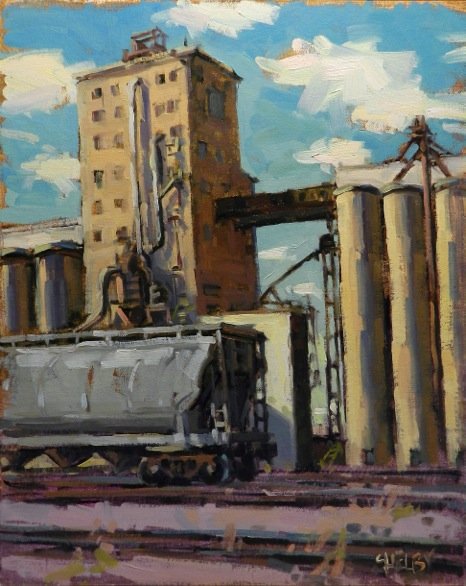 Railroads and Silos, Oil, W 16" x H 20", SK09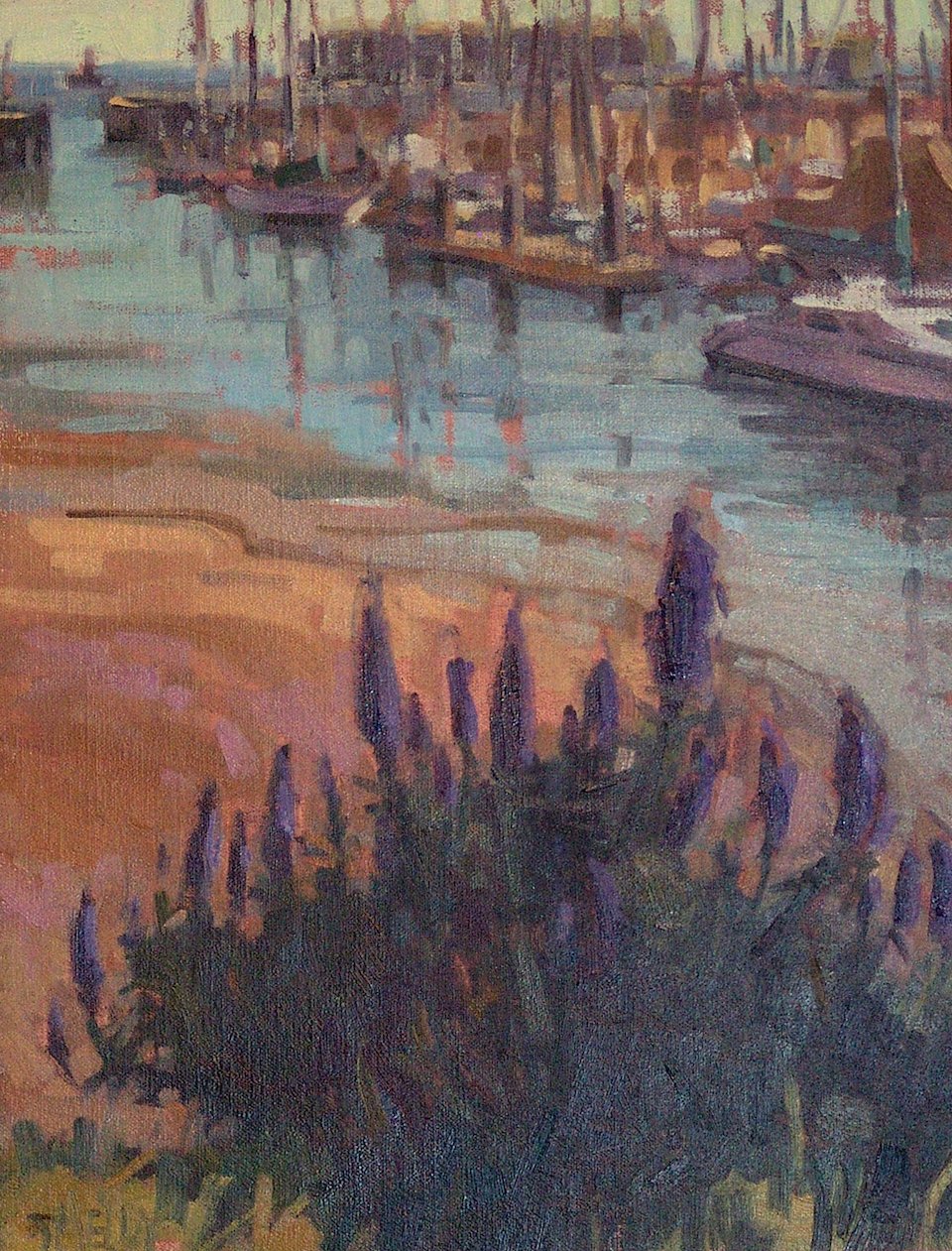 Monterey Marina, Oil, W 12" x H 16", SK01
Shelby Keefe
Shelby Keefe is a nationally recognized, award-winning impressionist painter, teacher and performance artist.
Born in Whitewater, WI in 1958, she graduated in 1981 with a BFA from Cardinal Stritch University in Milwaukee, WI.
Always painting even while working as a graphic designer, it was in 2005 when her success as a painter allowed her to become a full-time fine artist. Her urban landscape paintings and plein air work have earned her participation in prestigious national juried shows, plein air painting competitions, residencies, and arts festivals as well as garnering commission work for many corporate clients and private collectors. Her oil paintings are found in collections such as The Bradley Foundation, Foley & Lardner, Acuity, Northwestern Mutual, Ozaukee Country Club; WE Energies; University School of Milwaukee; and other businesses around Milwaukee, and in private collections in Wisconsin and nationally.
In 2011-2012 Shelby was the Pfister Hotel Artist In Residence.
Shelby was featured in the November 2012 issue of Plein Air Magazine showcasing her underpainting technique and unique painting style.
Shelby won a $15,000 first place prize in PleinAir Magazine's Salon Competition, April, 2013 and as a result, was featured on the cover of the September issue.
Opened a new gallery and working studio in Milwaukee's historic Third Ward, April, 2013