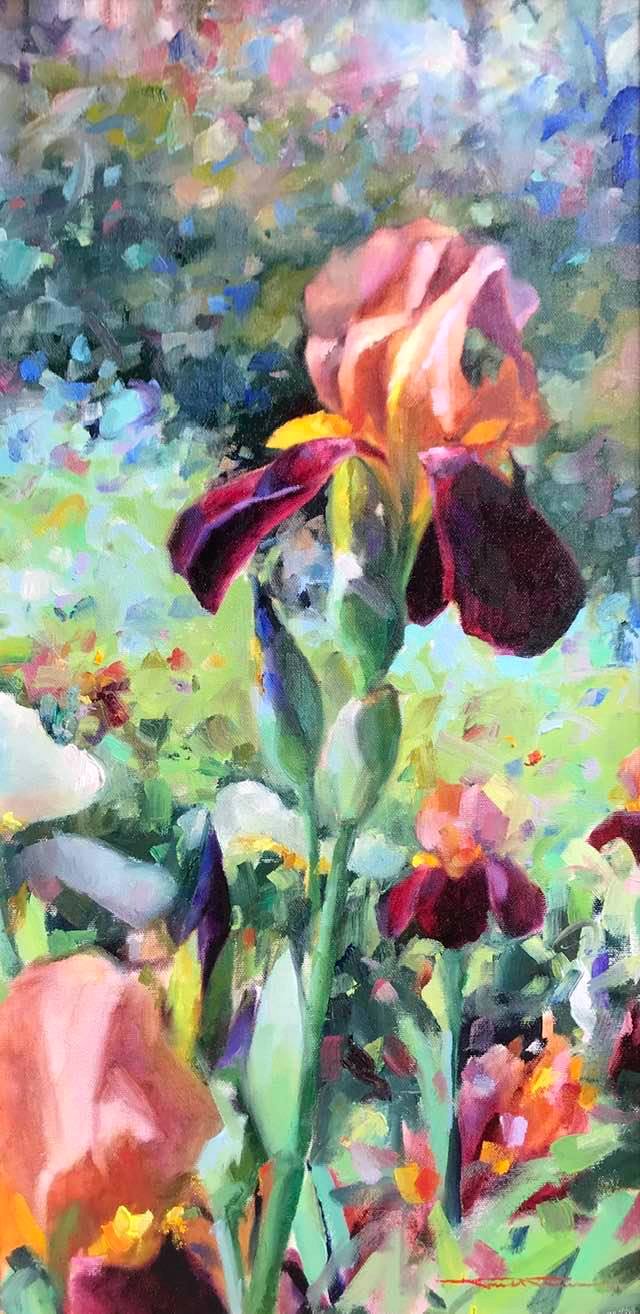 Spring Awakening - Oil, 24 x 12, SOLD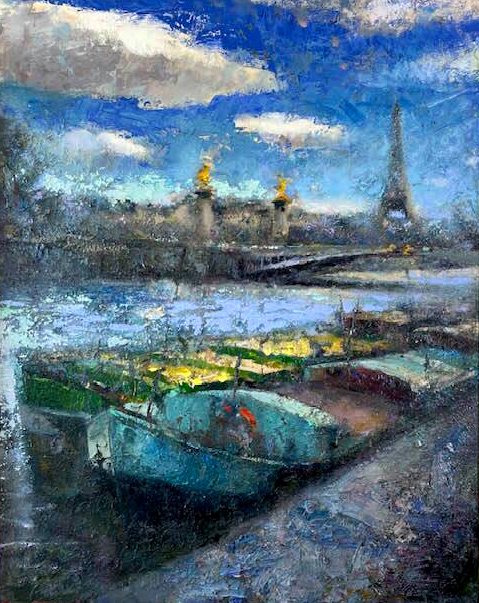 Boats on the Seine - Oil, 30 x 24, FF81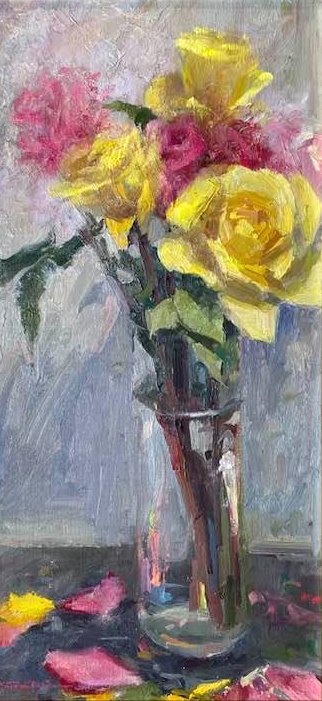 Rose Bouquet - Oil, 20 x 10, FF83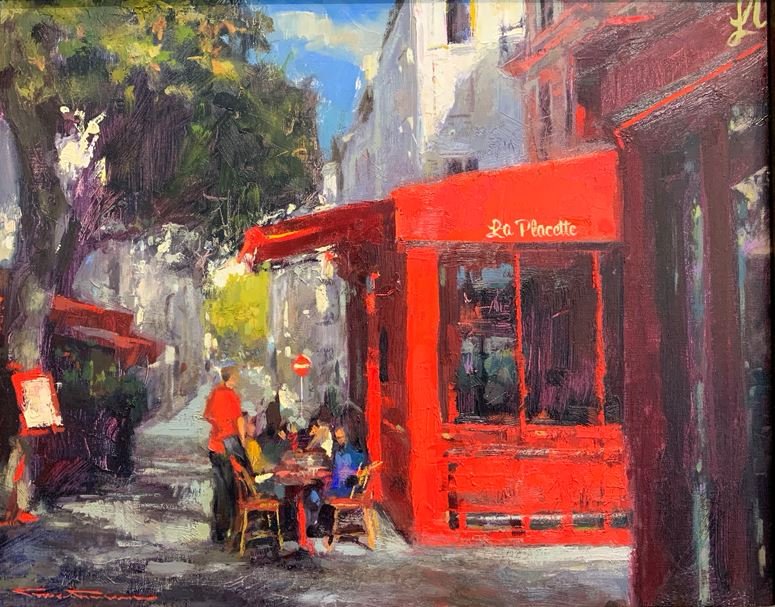 La Placette – Oil, 16 x 20, SOLD
Bikes in the Canal – Oil, 12 x 9, #FF75
Sunflowers – Oil, 24 x 18, #FF77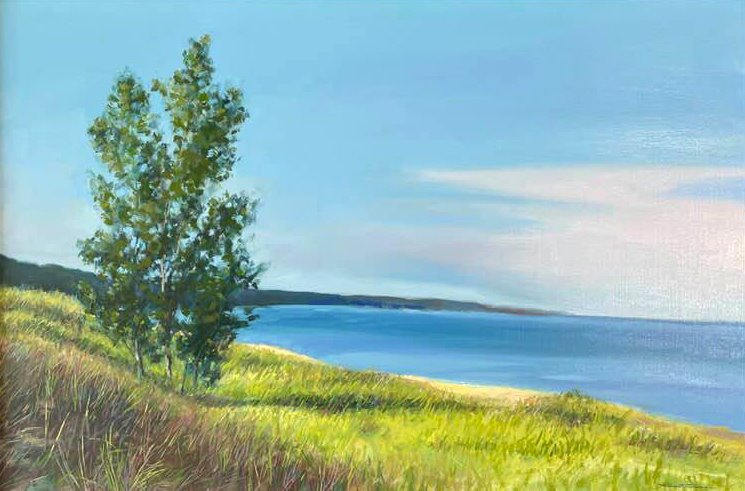 Red Beauty – Oil, 9 x 12, SOLD
Villefranche Harbour Sunset, Oil, 36 x 48 – FF69
Gladiolas, Oil, 40 x 30 – FF70
Nightlife in Nice – Oil on Linen, W 24" x H 24", #FF31, SOLD
Rose and Hydrangeas, Oil, 30 x 24 – FF71
Country Road, Oil, 12 x 16 – FF72
Reeds, Oil, 8 x 6 – FF73
Indiana Wildflowers, Oil, 30 x 24, FF-68
A Perfect Sunset– Oil, W 24" x H 36", #FF45 SOLD
Ville France Sur Mer, Oil, 30 x 40
Rose Bouquet, Oil, 24 x 24, FF-67
Sunset Over Indiana Fields, Oil 30 x 24, FF-65
Take Five – Oil on Linen, W 36" x H 24", #FF30
Rusted & Busted – Oil, W 12 x H 9, #FF61
Country Carriage Ride, Oil – W 48 x H 36
Fields of Gold, Oil – W 48 x H 36
Redbud on the Canal – Oil, W 23" x H 18", #FF48
Night on the Town (Nice, France) – Oil, W 30" x H 24", #FF42
Garden Stroll – Oil, W 18" x H 24", #FF43
Hostas & Hydrangeas – Oil, W 18" x H 24", #FF44 SOLD
Sentimental Journey- Oil, W24" x H12", #FF-63
Monet's Garden – Oil, W 10" x H 8", #FF41
Raise the Yellow Flag – Oil on Linen, W 24" x H 36", #FF38, SOLD
Forrest Formsma
Forrest has been passionate about creating art his entire life and always knew he eventually would pursue this dream as his career. After completing his BFA and MA at Miami University of Ohio, he taught all genres of art at the high school level.

Now dedicated as a full-time artist, Forrest's style ranges from varying degrees of realism to abstraction. Relying on intuition and emotion, he uses rich color and texture to capture energy in his oil paintings.
Most recently, Forrest was honored to receive the prestigious 2010 American Impressionist Society's "Best of Show" of their national juried exhibition. Also, he has been honored to receive the 2009 Indiana Heritage Arts "Award of Excellence" and the 2009 Hoosier Salon "Outstanding Traditional Oil Painting" Award, after winning their "Best Work, First Time Artist" Award in 2008.