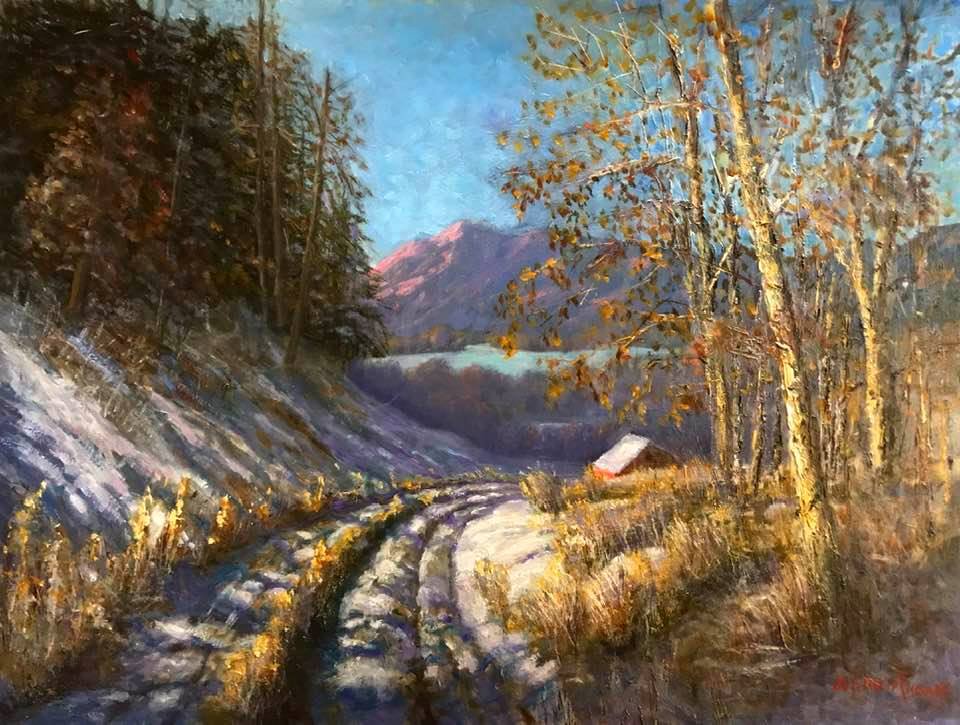 Back to the Barn - Oil, 9 x 12, SOLD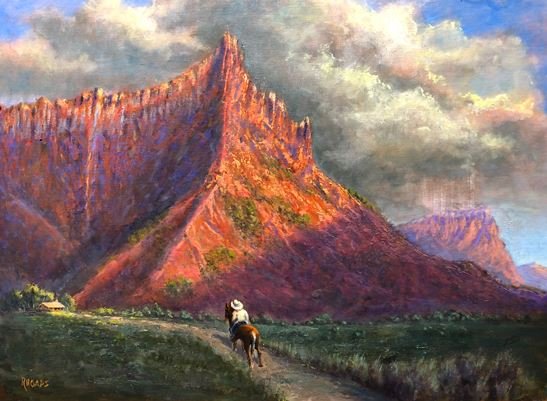 Heading Home Before the Storm – Oil, 18 x 24, ER29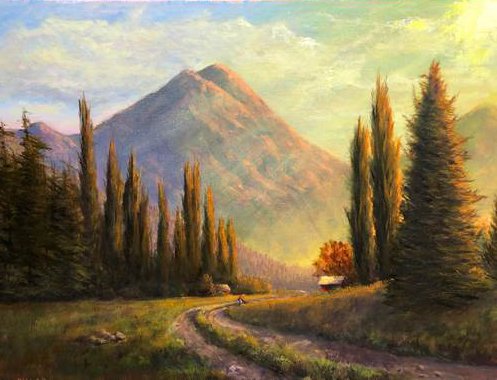 New Zealand Farm – Oil, 24 x 18, ER26
Glowing Maine Farm – Oil, 24 x 18, ER27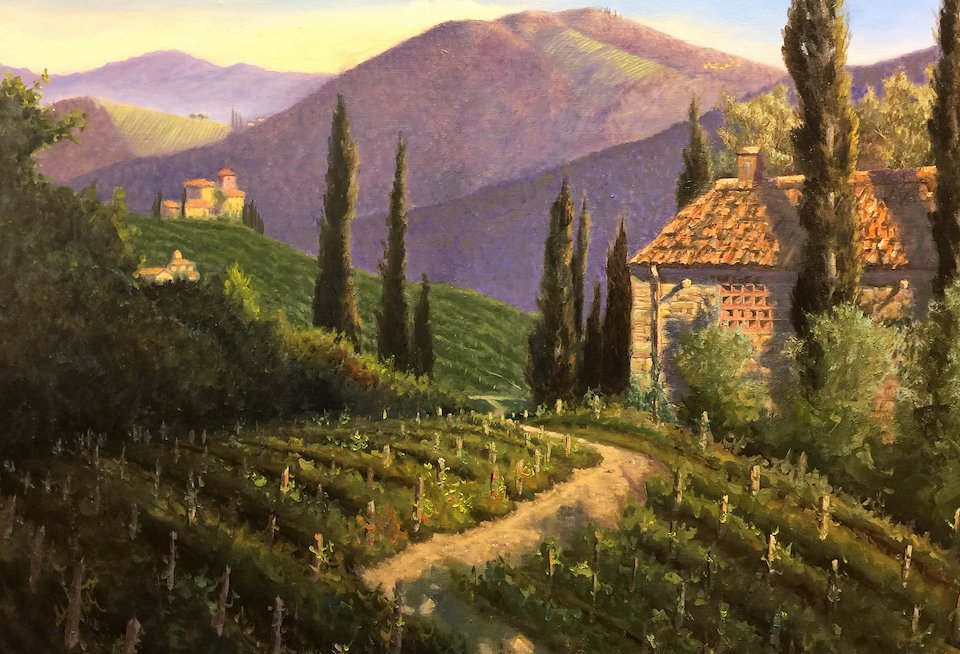 Tuscan Villa On The Hill- Oil, W 28 x H 22, #ER08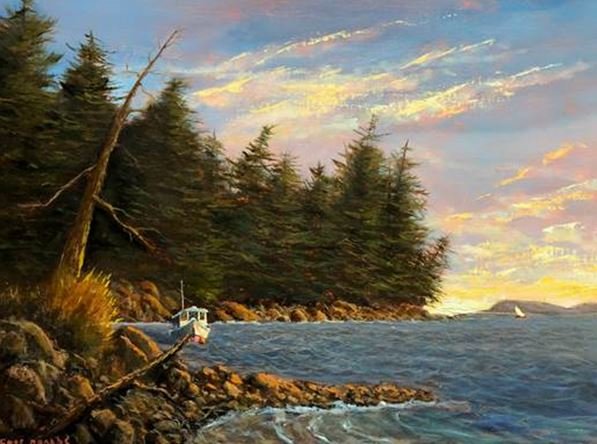 Lobster Harbor – Oil, 24 x 18, ER28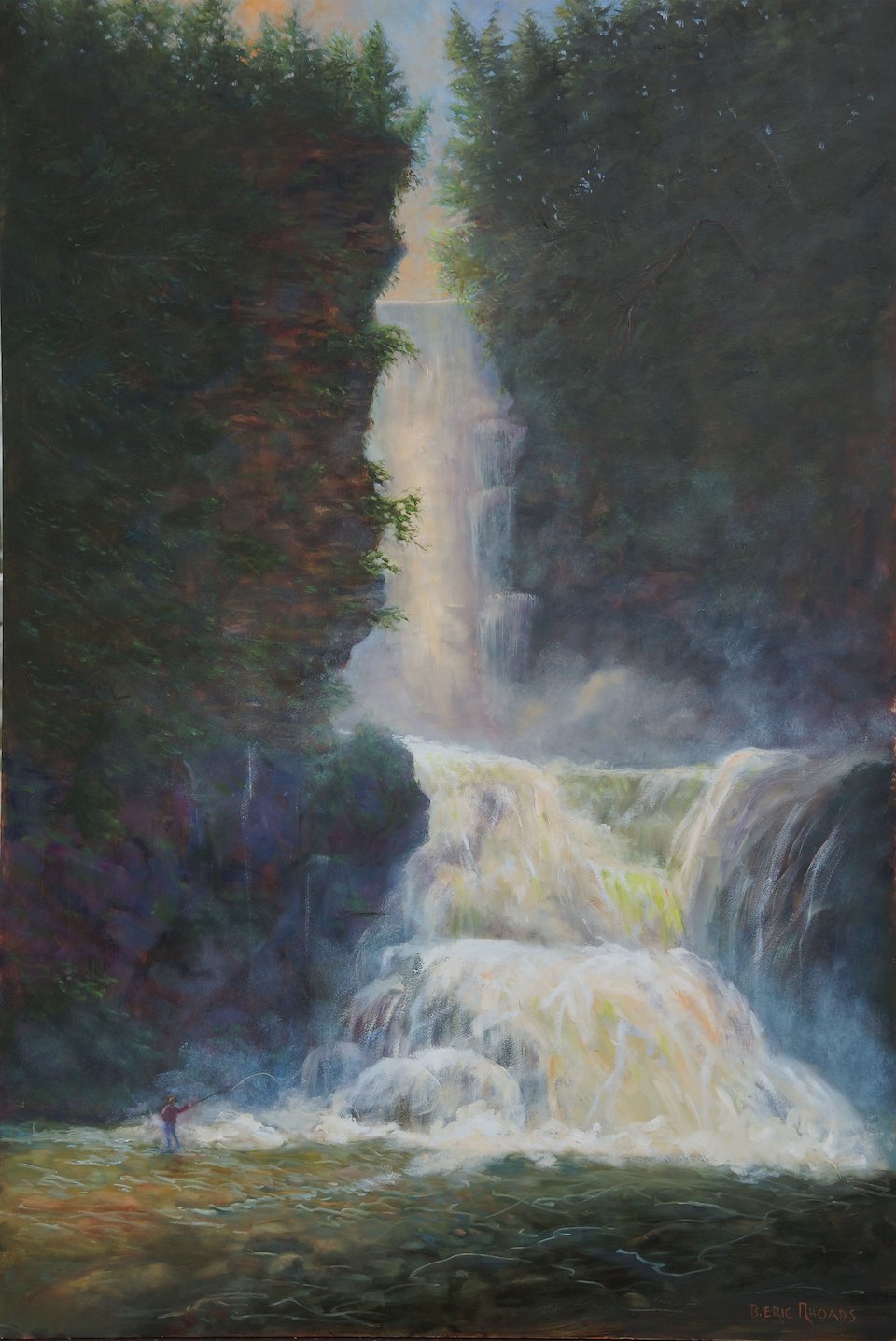 Fishing the Falls- Oil, W 24" x H 36", #ER20 , SOLD
Eric Rhoads
In 1985, Eric Rhoads purchased a floundering radio trade magazine and founded Streamline Publishing, Inc., which launched a number of publications which include: Plein Air Magazine, Fine Art Connoisseur Magazine, and Artist Advocate Magazine.
In 1999, Streamline founded a conference division with the launch of the Radio Ink Internet Conference. Today, the company produces the Fine Art Connoisseur Art Collection Management Conference, among others. Rhoads was also a founding investor in SupeRadio Networks, Inc.
Rhoads writes regular columns for his publications and is an active blogger in the radio and art industries, including Radio Ink Tank, MediaBizBlogger, Artist Marketing, and Blue Chip Gallery Marketing. He is an active speaker, consultant, and advocate in the radio, art, and technology industries, and he sits on a number of technology start-up and broadcast advisory boards.
At age 40, Rhoads took his first art lesson, which has resulted in a lifelong learning experience in oil painting, focusing on landscapes and portraits. His work is represented at Castle Gallery and in California. He is listed in Who's Who in American Art.
Rhoads may also be the most painted man living today: With each issue of Fine Art Connoisseur, Rhoads commissions a new portrait by a leading portrait artist and then blogs about the experiences on The Portrait Project.
Rhoads and his wife, Laurie, are the parents of triplets; they live in Austin, TX.