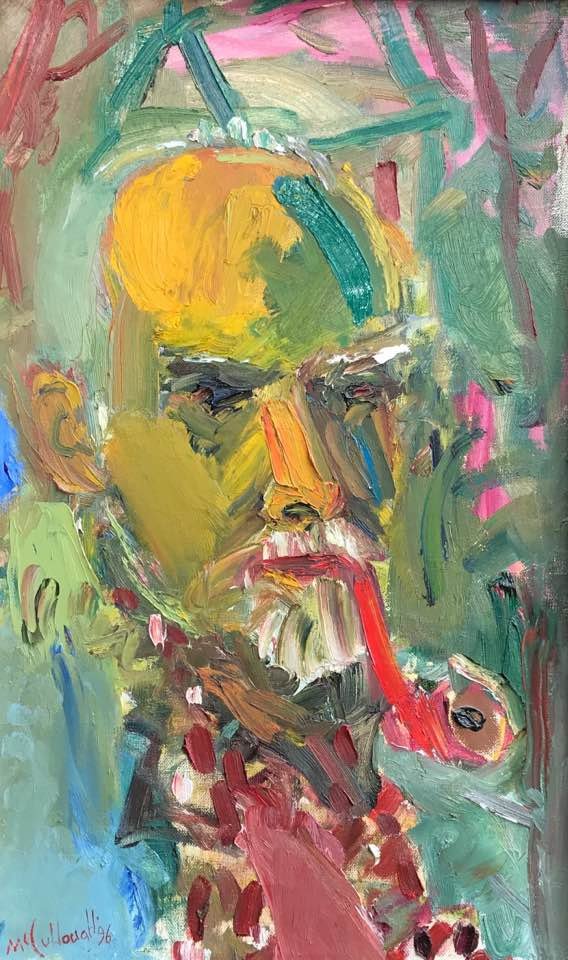 George With Pipe – Oil, 14 x 22 SOLD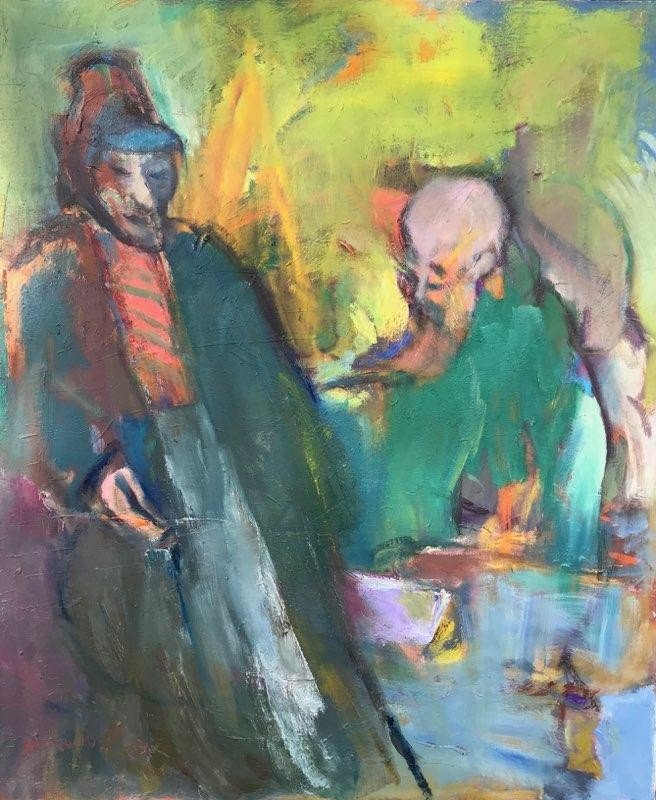 Two Guys In Green Blue – Oil, 34 x 48 SOLD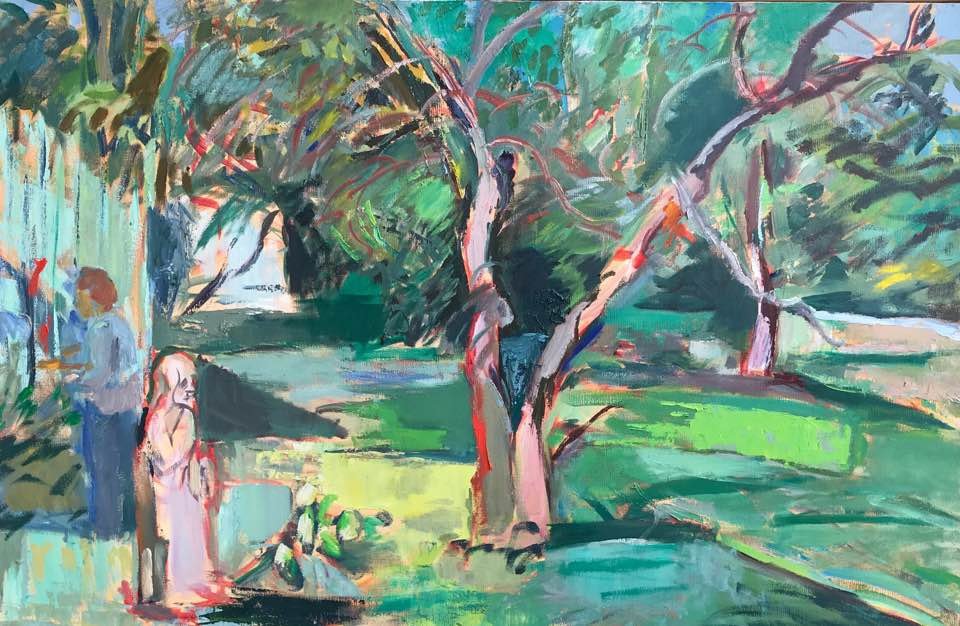 Landscape (Wagner St.) – Oil, 32 x 26 SOLD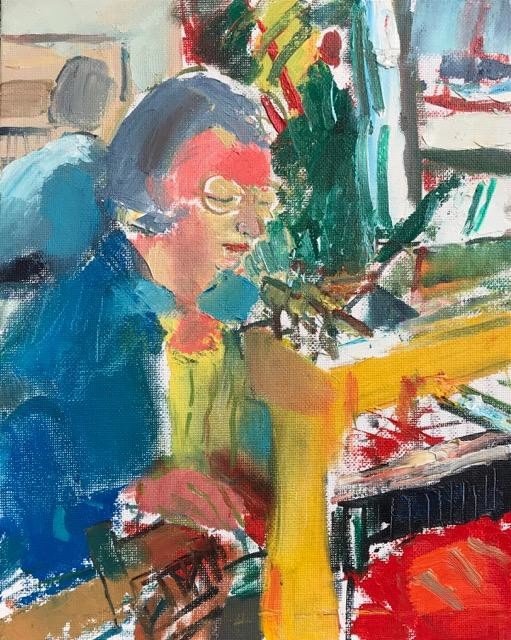 Sue – Oil, 12 x 14 SOLD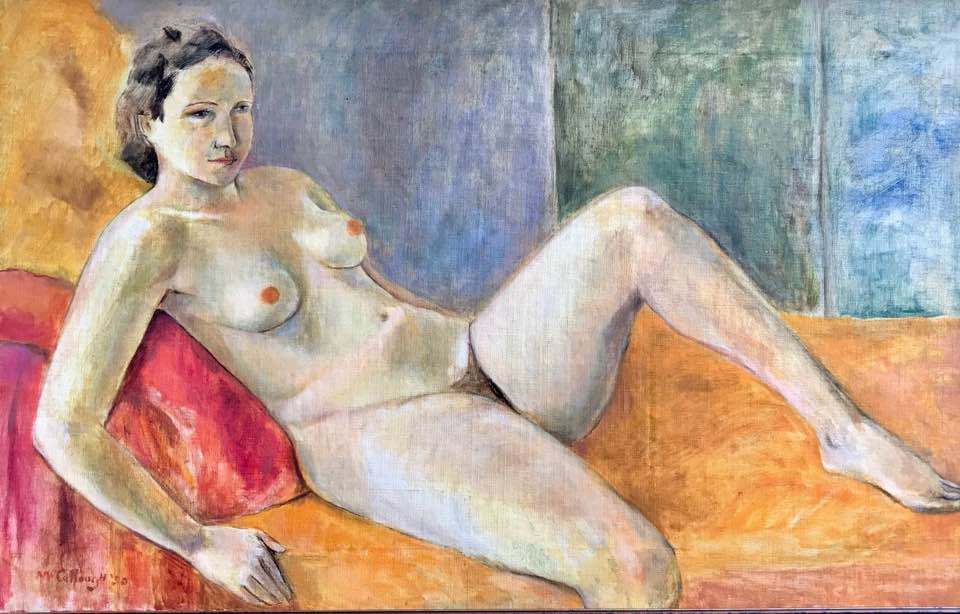 Vintage Nude – Oil, 30 x 22, GM07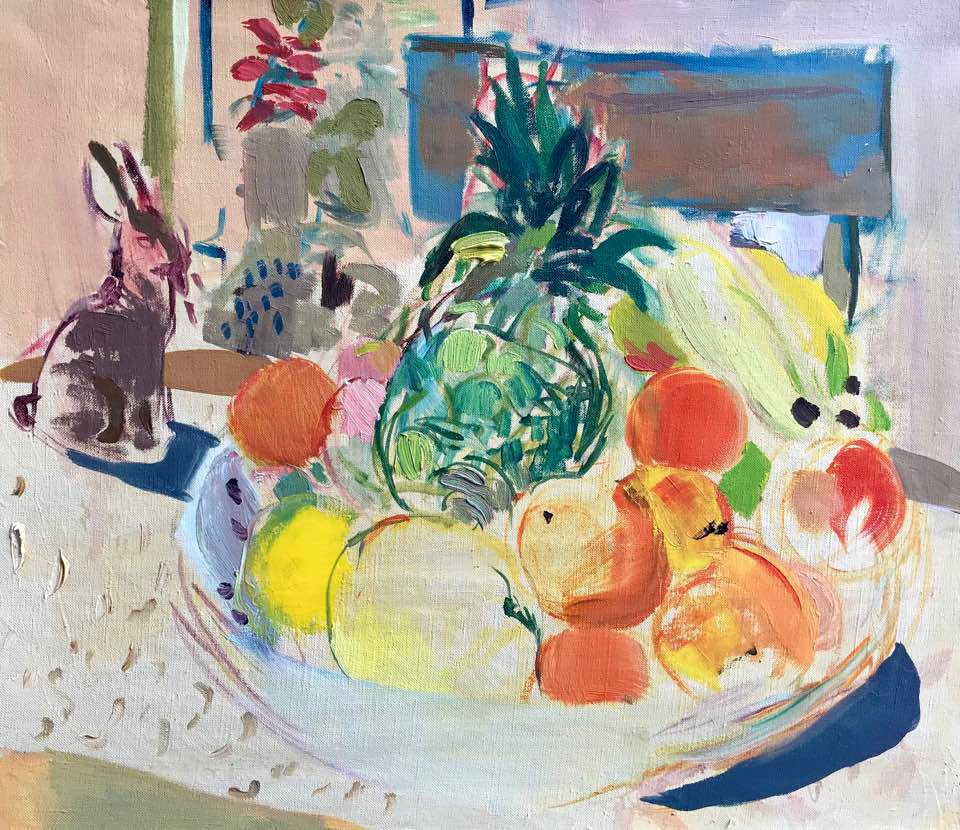 Easter Bunny Still Life – Oil, 22 x 19, SOLD
Laurin Montana – Oil, 11 x 14, GM14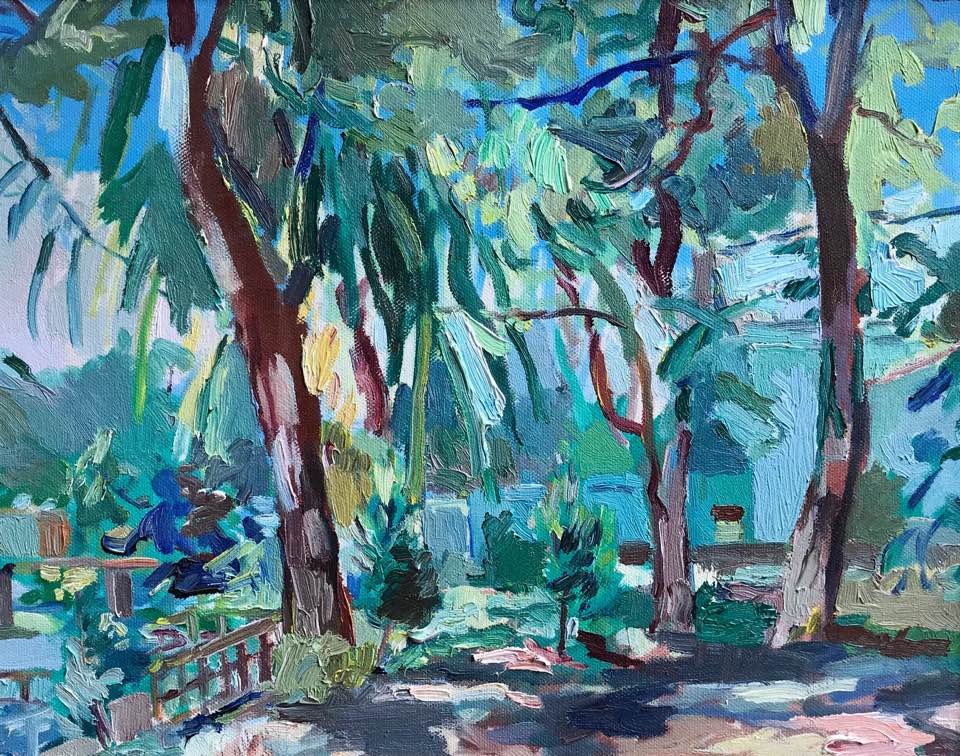 Forth Street – Oil, 14 x 11, GM87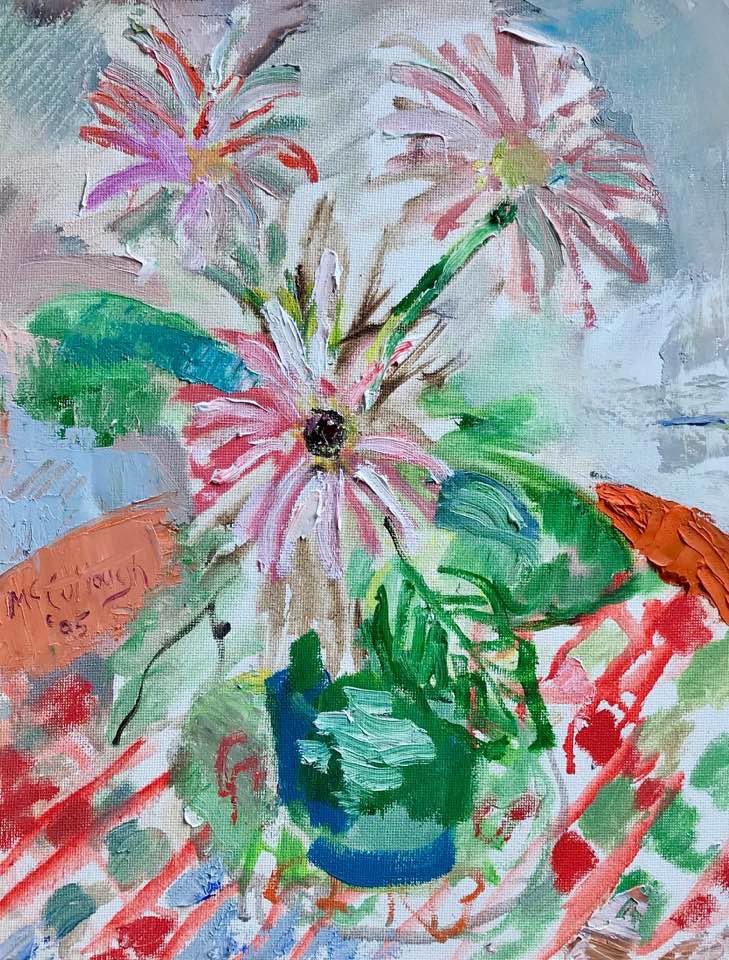 Vase With Daisies – Oil, 11 x 14, GM88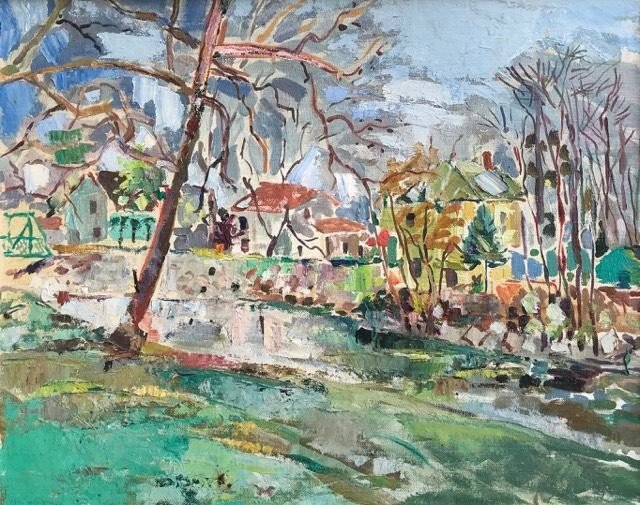 Landscape River – Oil, 28 x 22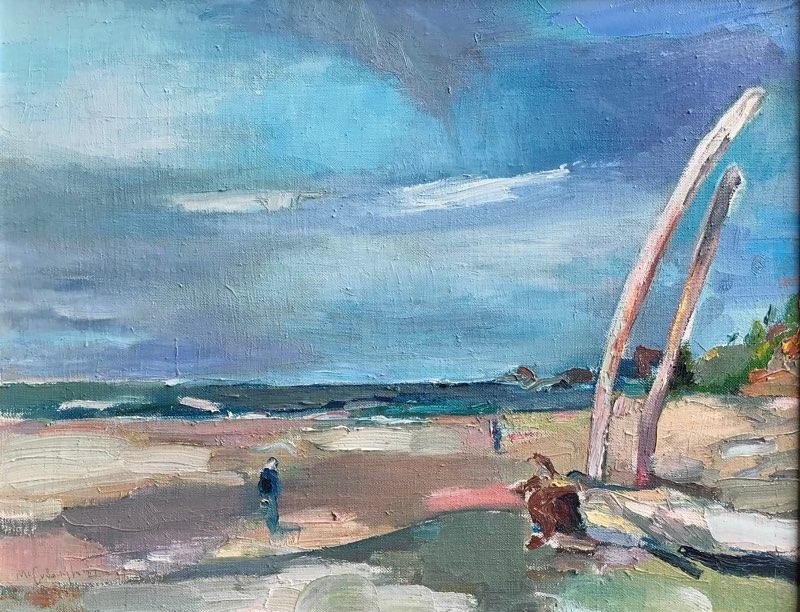 Seascape Driftwood Beach Oregon – Oil, 26 x 20 SOLD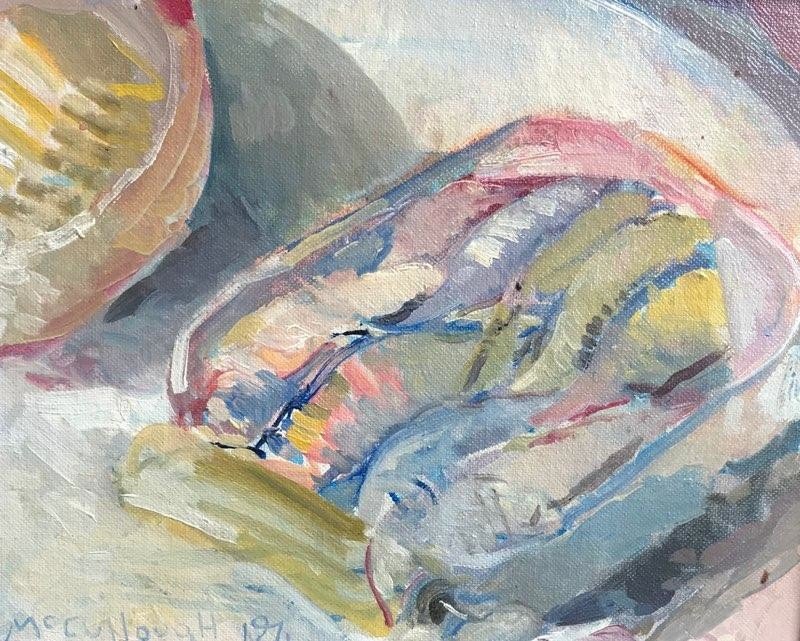 Sardines – Oil, 12 x 10 SOLD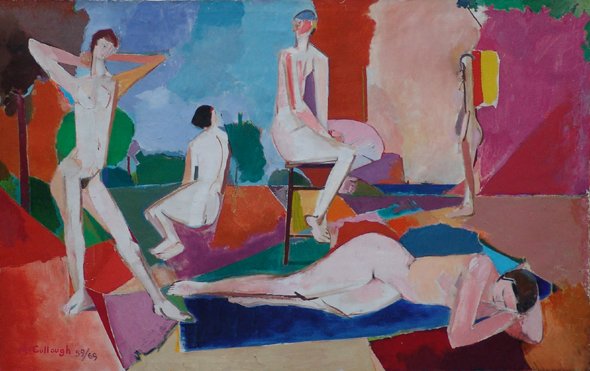 Four Seasons 1959/1969 - Oil, W 84" x H 54", #GM122, Sold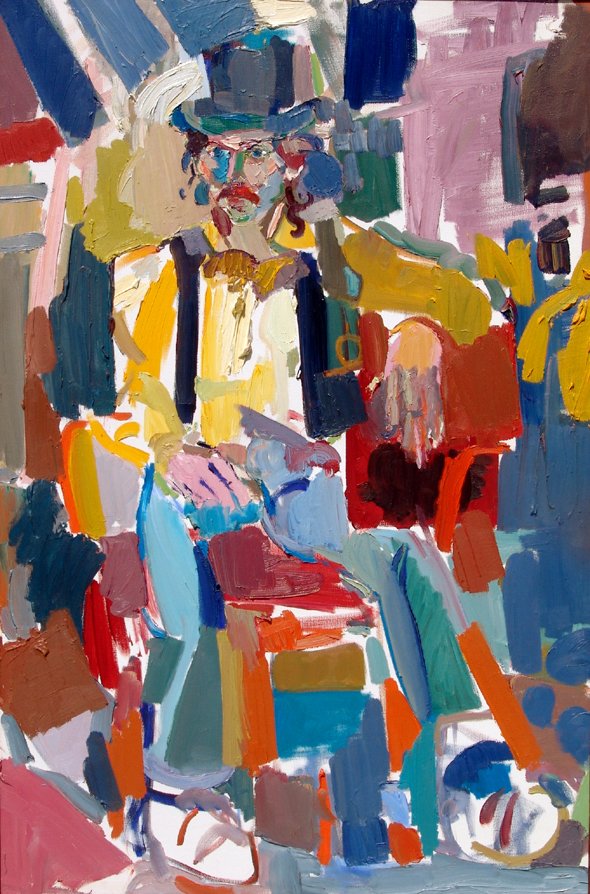 Mr. Bojangles - Oil, Sold
Odalisque 1950 - Oil, W 22" x H 16", #GM37, Sold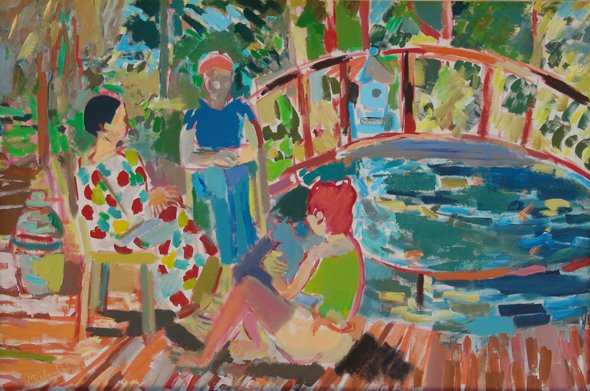 Oriental Garden - Oil, W 36" x H 24", #GM106, Sold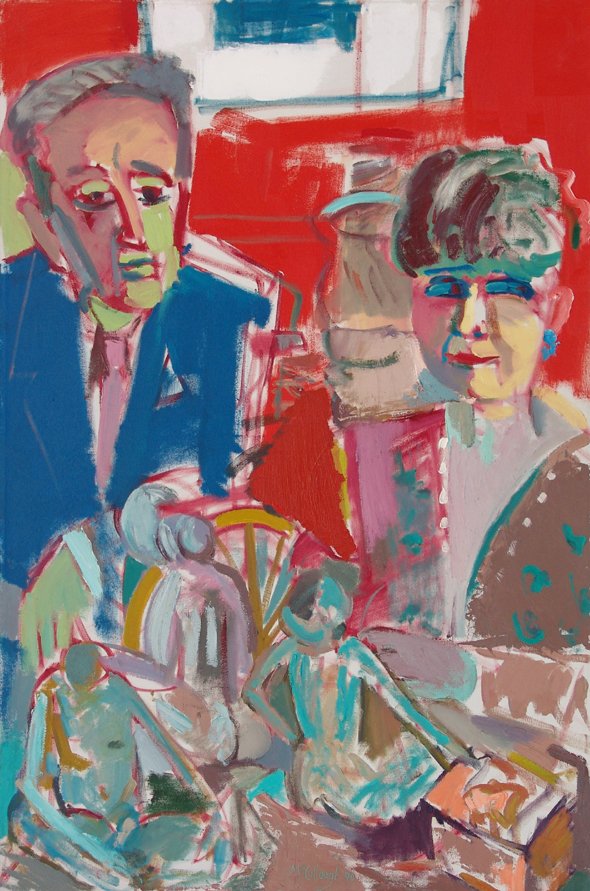 Art Lovers - Oil, W 24" x H 36", #GM109, Sold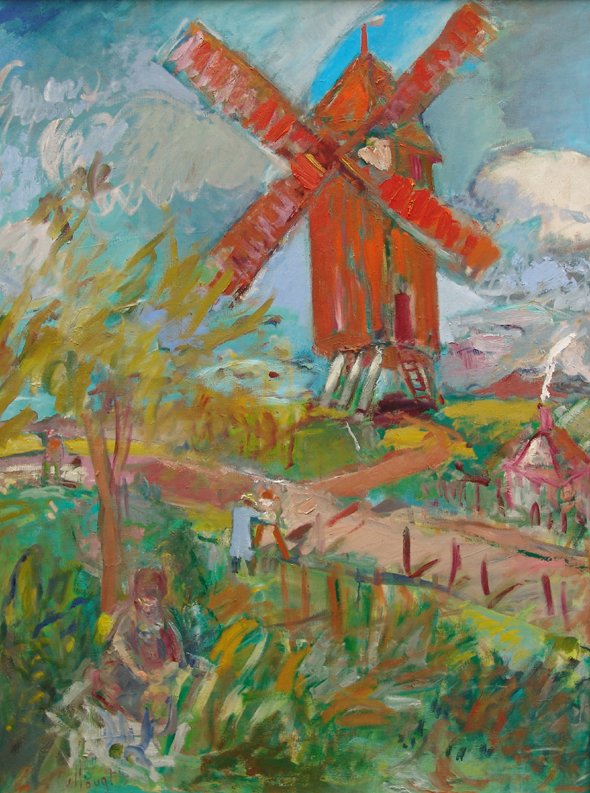 Windmill - Oil, W 36" x H 48", #GM90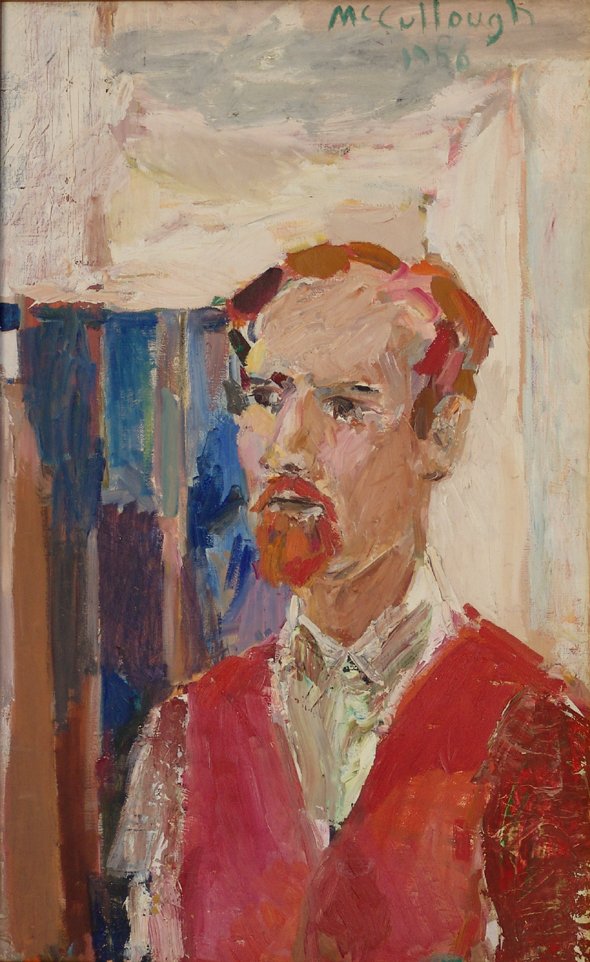 Self Portrait 1956 - Oil, W 16" x H 26", #GM36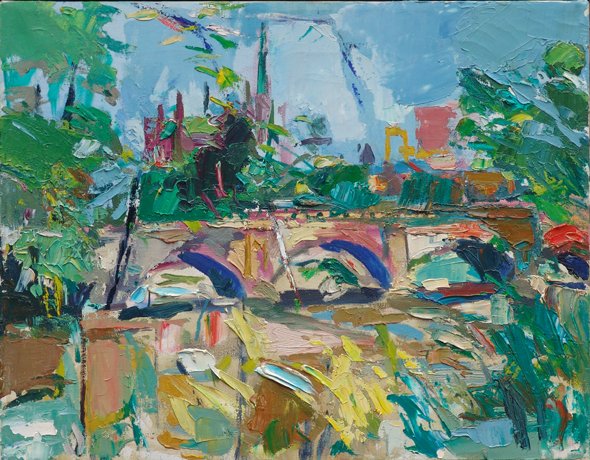 Bridge II - Oil, W 18" x H 14", #GM74, Sold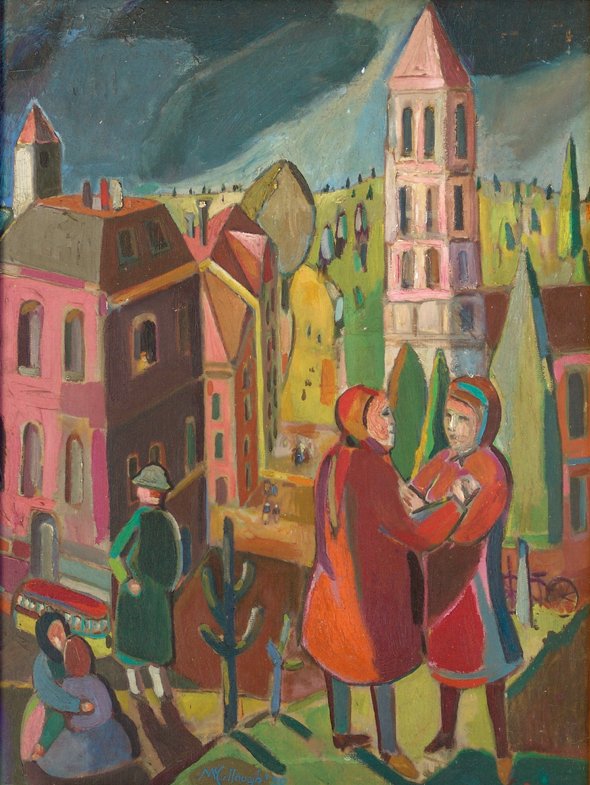 Vintage Cityscape 1950 - Oil, W 18" x H 24", #GM41, Sold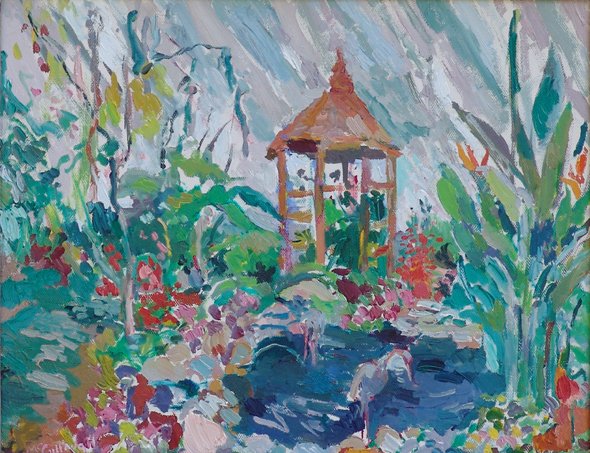 Garden Gazebo - Oil, W 14" x H 11", #GM92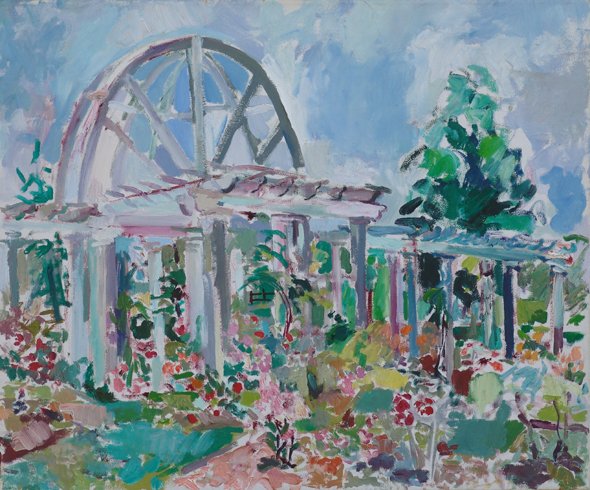 Rose Garden II - Oil, W 24" x H 20", #GM105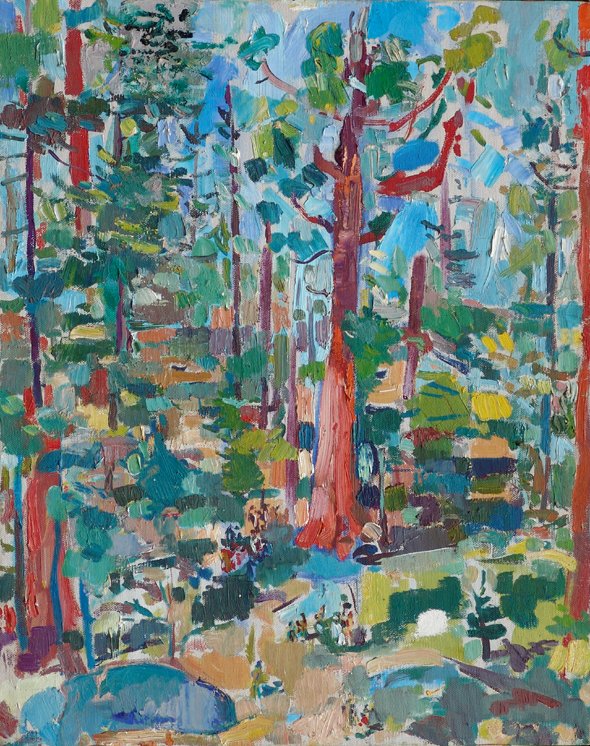 Woods - Oil, W 16" x H 20", #GM82, Sold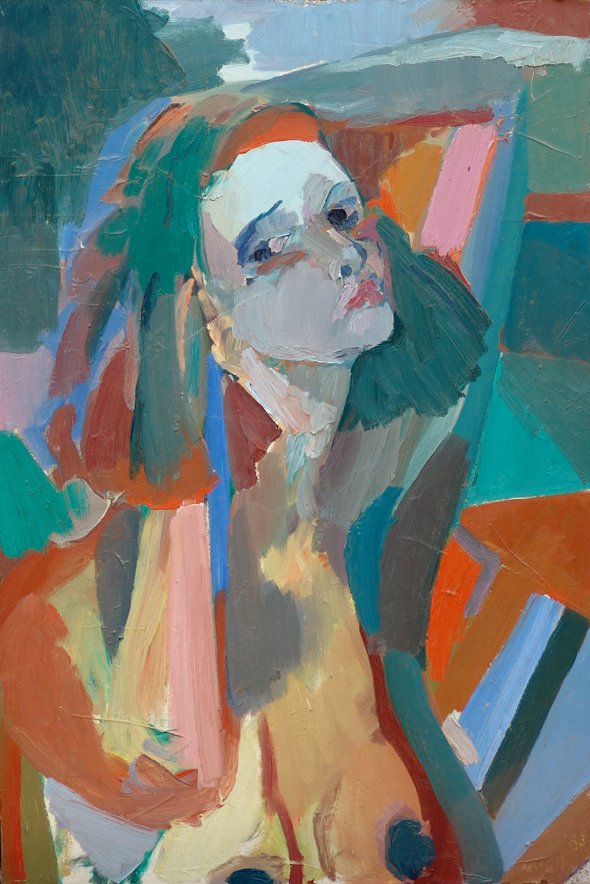 Female Nude - Oil, W 16" x H 23", #GM21, Sold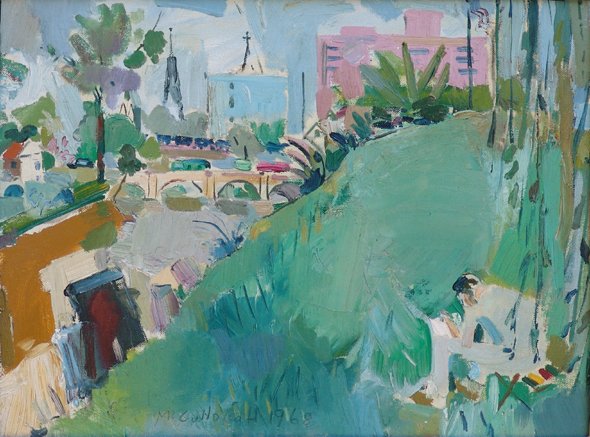 Don Kruse - Oil, W 16" x H 20", #GM85, Sold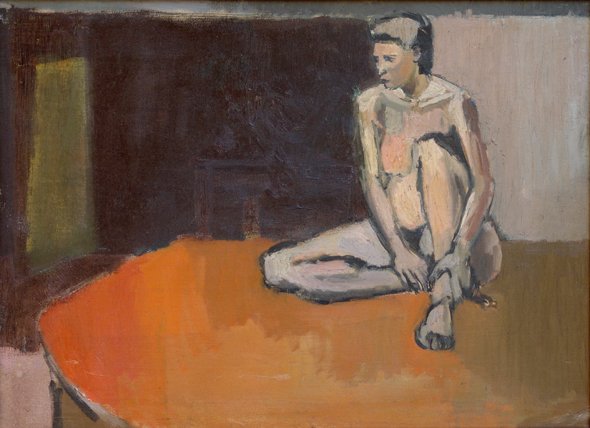 Nude - Oil, W 32" x H 30", #GM38, Sold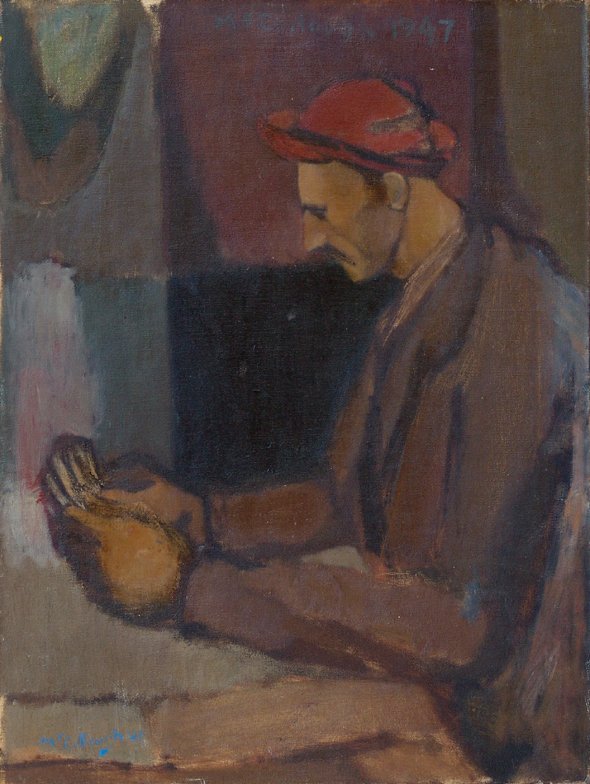 Vintage Card Player, 1949 Homage to Cezanne - Oil, W 18" x H 24", #GM11, Sold
George McCullough
"George McCullough – The Tribute Show" at Castle Gallery from September 29 through October 2011
The tribute represents the complete works of George McCullough who died at 82 in 2005. McCullough's paintings span from his early studies, to the golden era of the Fort Wayne Art School (where he taught when it was located on West Berry Street) and beyond. At that time, the Castle Gallery building housed the Fort Wayne Municipal Art Museum.
After receiving his BFA and MFA degrees from Iowa State University, McCullough was awarded a Fulbright Scholarship to study art at the Academia Belle Arti in Florence and the Academie de la Grande Caumiere in Paris. During his Fort Wayne career, McCullough was an artist, art teacher for the Fort Wayne Art Institute and Associate Professor of Art at IPFW, retiring in 1984. McCullough and fellow art professors created a period of unprecedented productivity and joie de vivre which influenced students and the community at large. Their work hearkens back to an era when art took center stage.
George McCullough was born on January 22, 1923 and died October 15, 2005. George's surviving wife, Sue, and Joel Fremion are currently curators of the collection. All works will be for sale at Castle Gallery for the duration of the show.