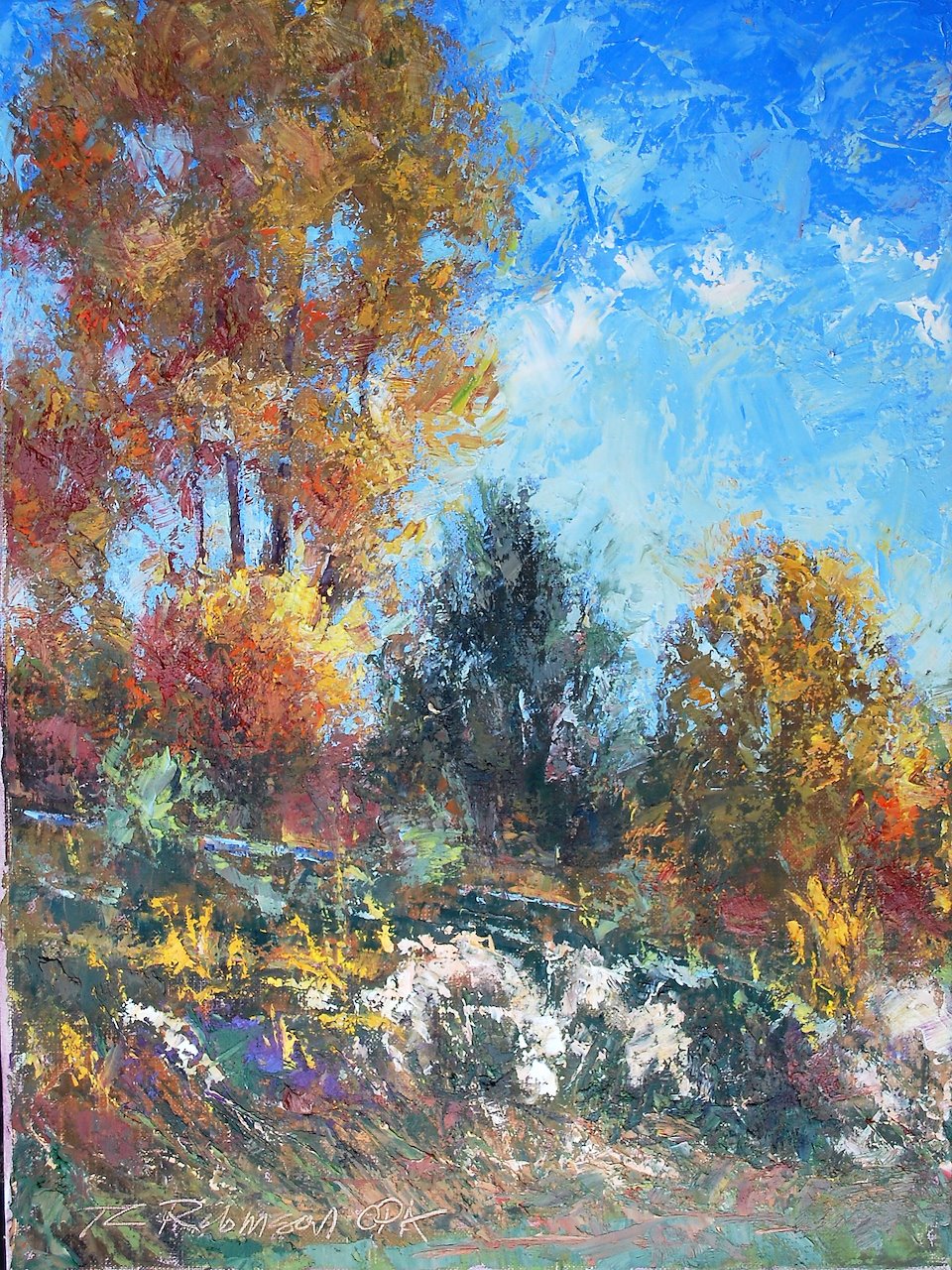 Salt Creek Trail, Oil, 16 x 12, SOLD
Sweetwater Creek, Oil, 8 x 10, TR101
Moab Trail, Oil, 8 x 10, TR103
Field of Fall, Oil, 12 x 16, TR98
Morning In Two Rivers, Oil, 24 x 30, TR104
Flower Child, Oil, 16 x 20, SOLD
BC Pottery and Peonies, Oil, 8 x 10, TR102
Garrett Farm Peonies – Oil, W 10" x H 8", #TR60
End of August – Oil, W 12" x H 9", #TR38
TC Steele Home – Oil, W 12" x H 9", #TR57, SOLD
Martin's Antiques – Oil, W 10" x H 8", #TR59
Hollyhocks 1 (Red) – Oil, W 6" x H 8", #TR62
Ohio River Fields – Oil, W 10" x H 8", #TR51
Hollyhocks 2 (Pink) – Oil, W 6" x H 8", #TR63, SOLD
Aspen Grove – Oil, W 8" x H 10", #TR39
T.C. Steele Cabin – Oil, W 7" x H 5", #TR50
Abby Creek – Oil, W 8" x H 10", #TR35
New Harmony Peony Fields – Oil, W 16" x H 20", #TR52
Septembers Eve – Oil, W 8" x H 10", #TR37
Echo Lake Overlook – Oil, W 9" x H 12", #TR47
Brown County Spring – Oil, W 9" x H 12", #TR40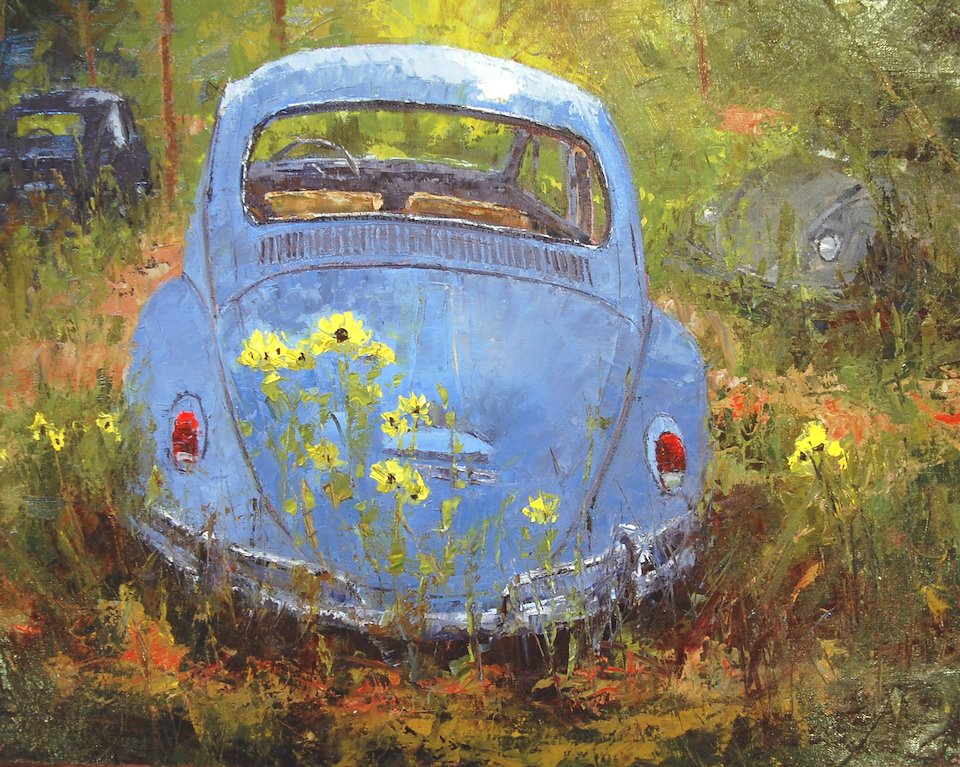 Thom Robinson
Thom C. Robinson OPA SPS
Thom grew up in Flint, Michigan. He was raised in an artistically inclined family—his mother enjoyed painting, and his father practiced woodworking. Robinson attended the Flint Institute of Art and his talent led to an appointment as an assistant art teacher, while he was still in high school. Following his studies, Thom joined the Navy. While stationed in San Diego, he traveled extensively, painting Southwest desert scenes.
Living in Indiana today he enjoys traveling out west in his jeep several times a year painting in Arizona,Colorado,Wyoming and Montana.
He is currently a signature member of the Oil Painters of America and Small Painting Society and belongs to the Indiana Plein Air Painters, American Impressionist Society. He has received numerous awards with the Hoosier Salon, the Indiana Heritage Association, and the Oil Painters of America national exhibition. He has paintings in the Brown County Art Guild, Brown County Art Gallery Nashville, Indiana, the Hoosier Salon in Indianapolis, Indiana and the Hoosier Salon in New Harmony Indiana.