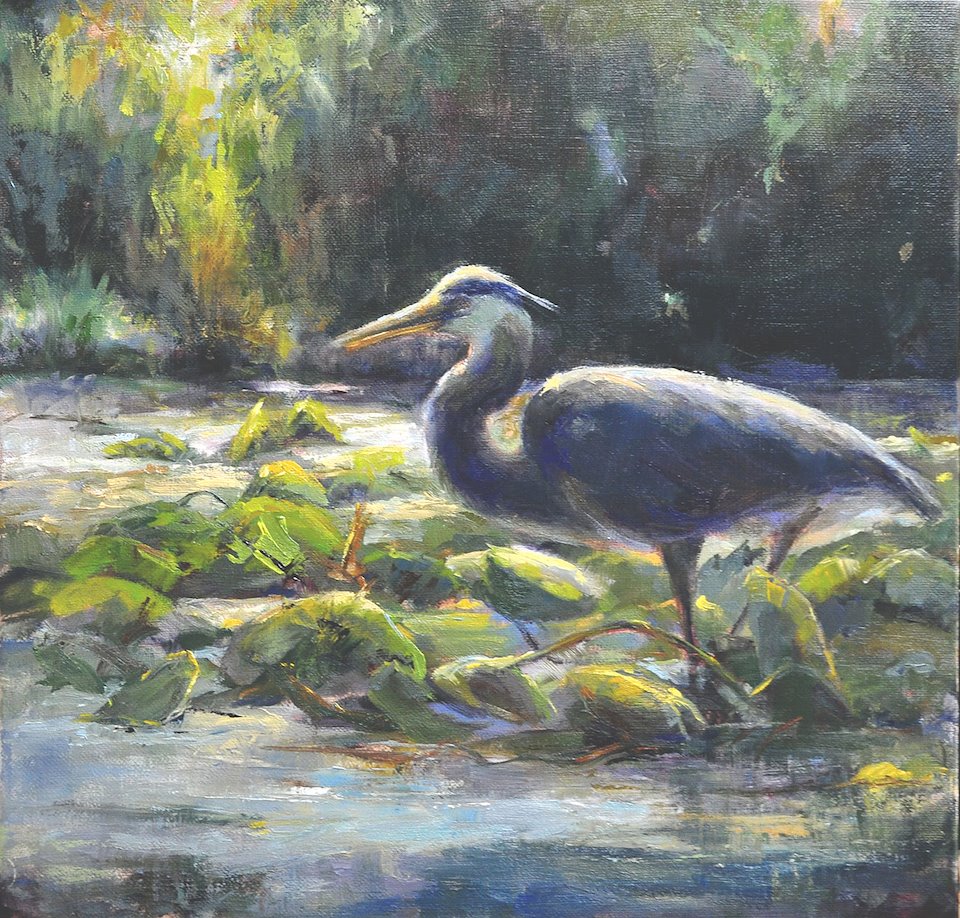 Wading - Oil, 14 x 14, JF67
Path to the Light - Oil, 16 x 20, JF66 SOLD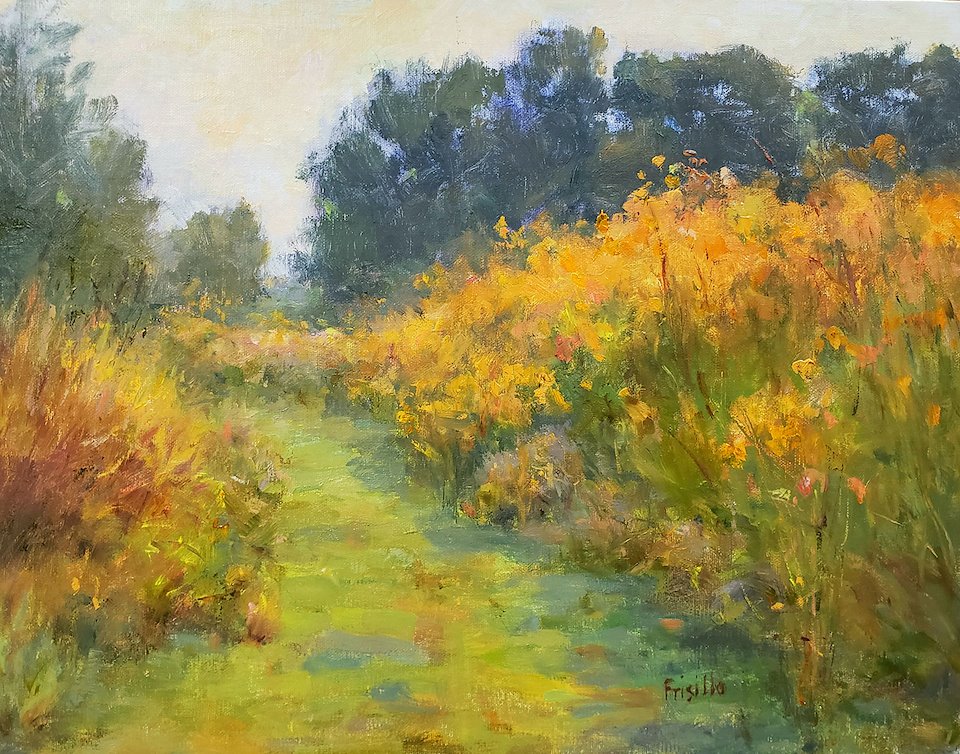 Flaxen Field - Oil, 11 x 14, JF68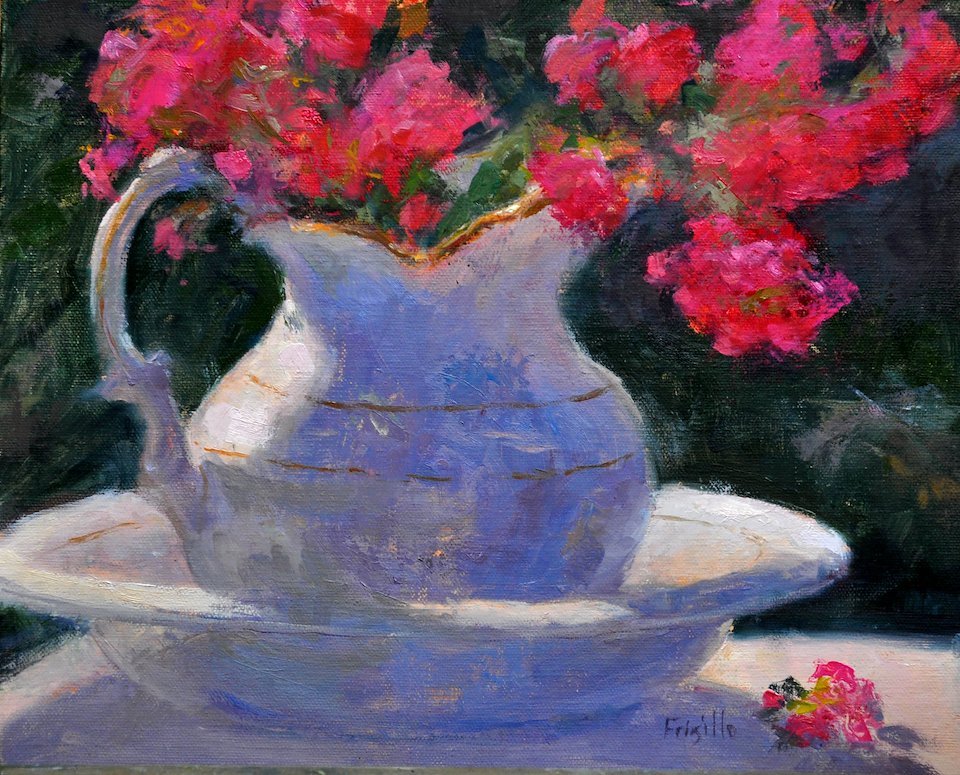 Pitcher with Red Crepe Myrtle - OIL 8 x10, JF45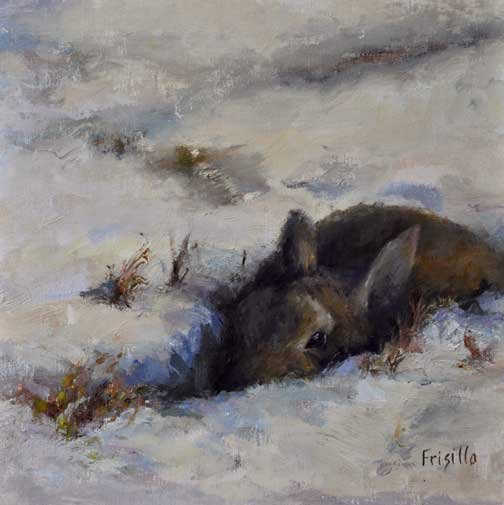 Some Bunny's Hiding – Oil – 8 x 8, SOLD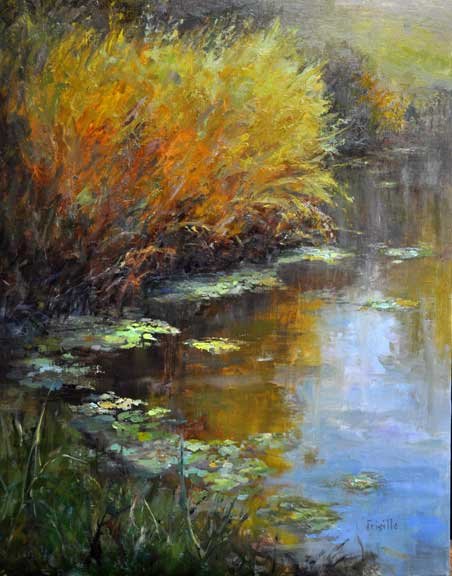 Quiet Reflection – Oil – 16 x 20, JF43 SOLD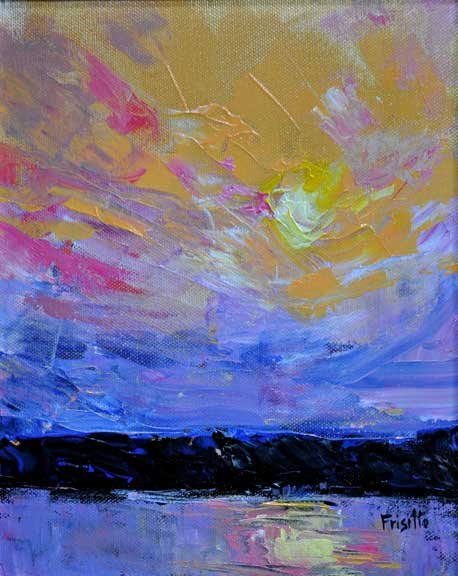 Sunset Abstract – Acrylic – 8 x 10, JF41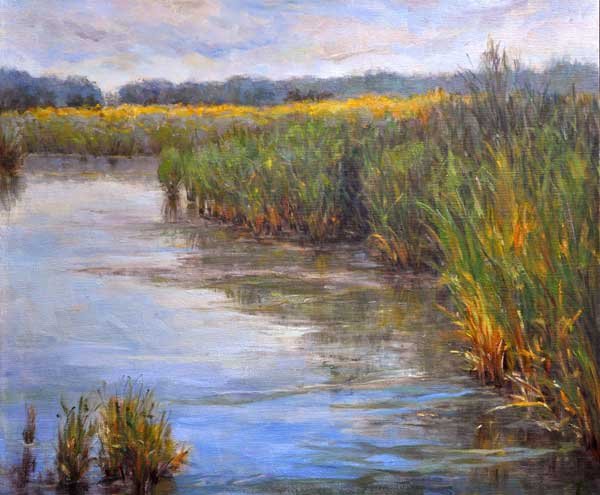 Marshland – Oil, W 24" x H 20" SOLD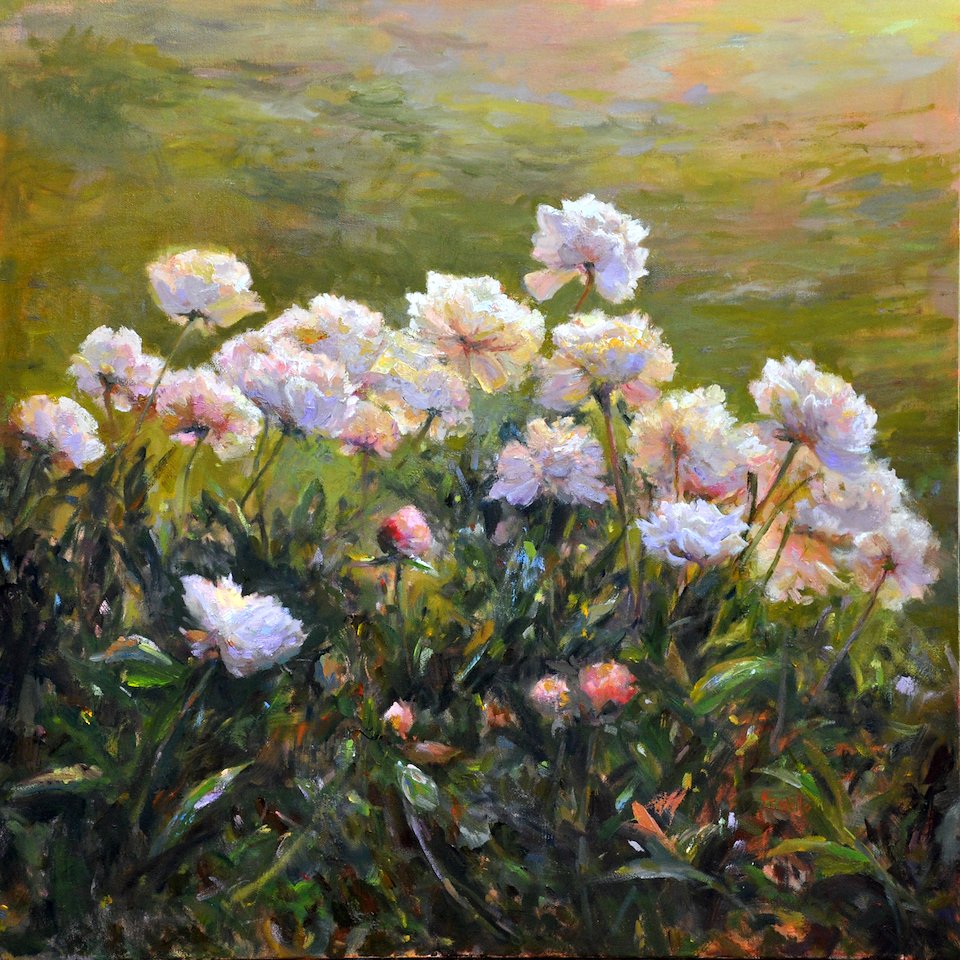 Peony Glow - Oil, 24 x 24, JF35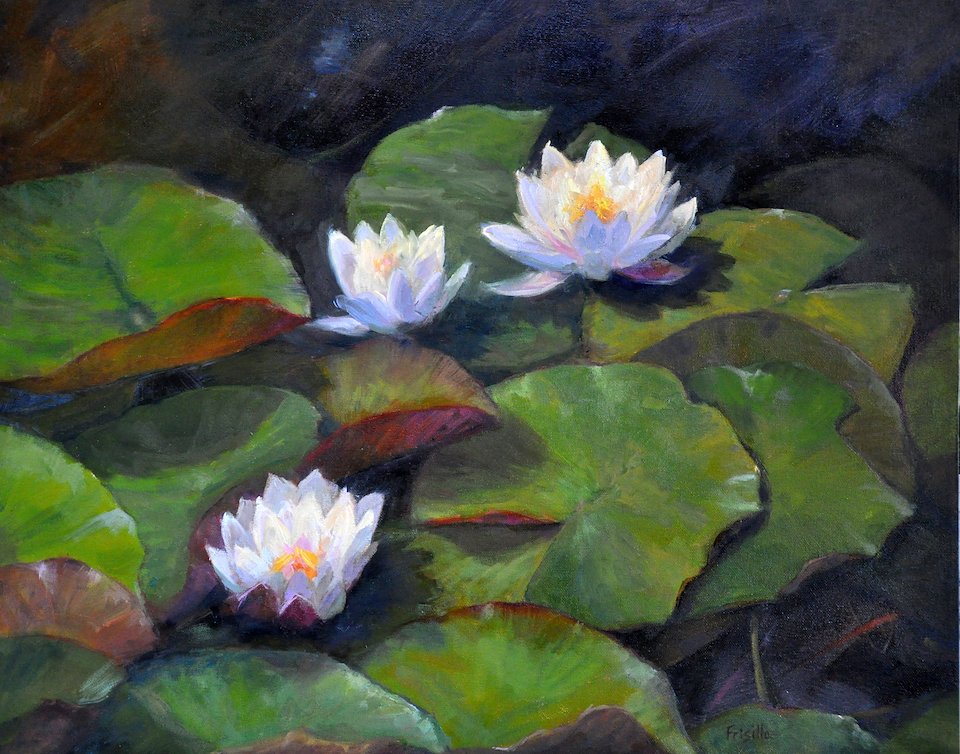 Lily Curves, Oil – H 20 x W 24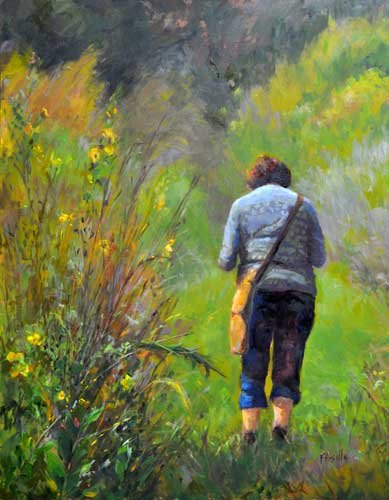 The Collector - Oil, 20 x 16, JF37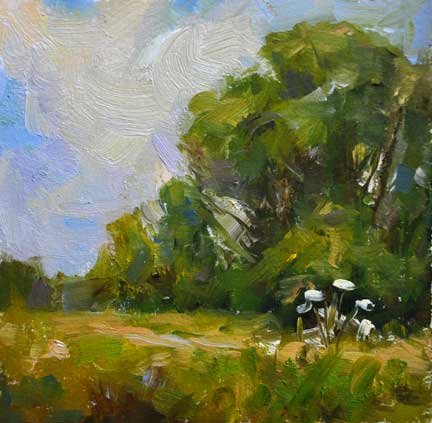 Eagle Marsh Study #4 – Oil, W 6 x H 6 SOLD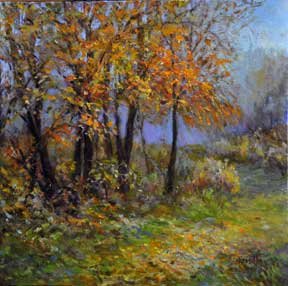 Hoosier Woods – Oil, W 12 x H 12, #JF31
Frosty Perch – Oil, W 8 x H 8, #JF33 SOLD
Wings Over the Wetlands – Oil, W 12 x H 12, #JF32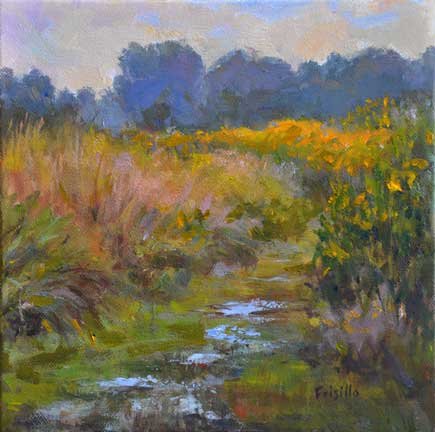 Marsh Puddles – Oil, W 8 x H 8, #JF30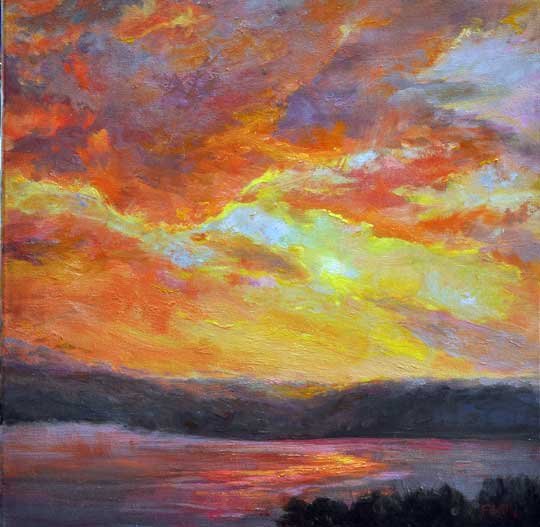 Skyfire – Oil, W 20" x H 20", #JF14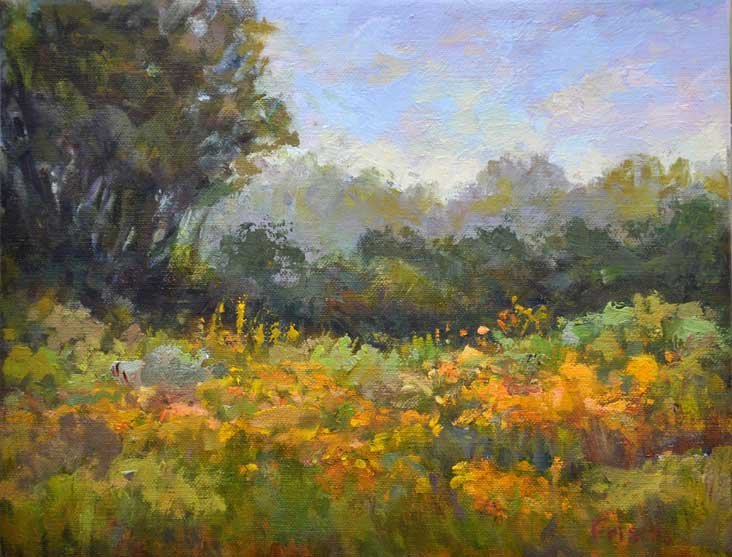 Mellow Meadow - Oil, W 8" x H 10", #JF13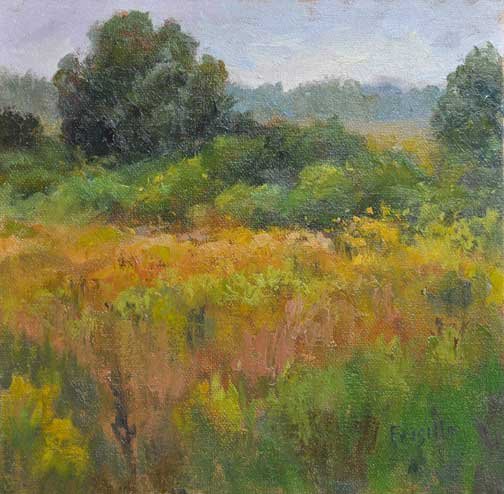 Golden Moment – Oil – 8 x 8, JF40 SOLD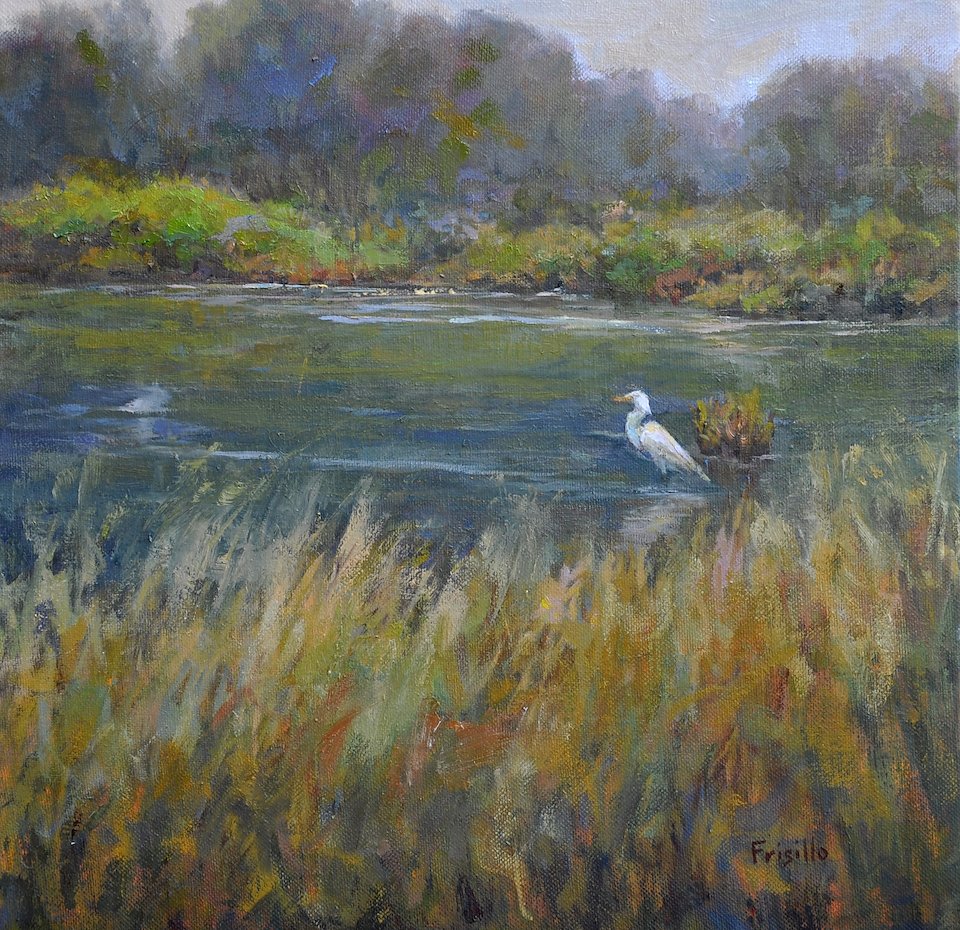 Early Watch – Oil, W 14" x H 14", #JF20, SOLD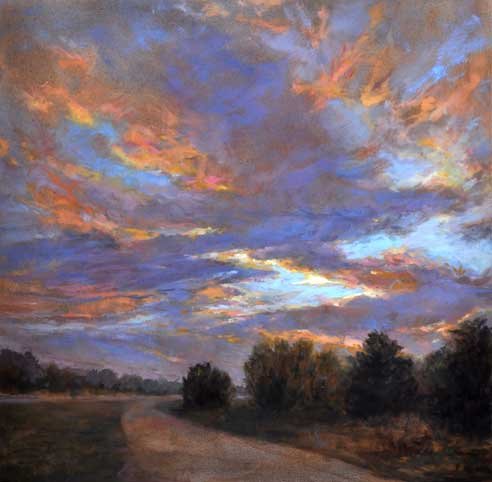 Morning Drama – Oil, W 20" x H 20", #JF15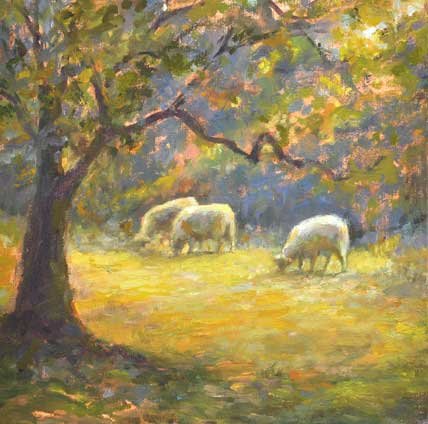 Grazers – Oil, W 10" x H 10", #JF17
Patience: Eagle Marsh Series- Oil- W 16" x H 16"- #JF26, SOLD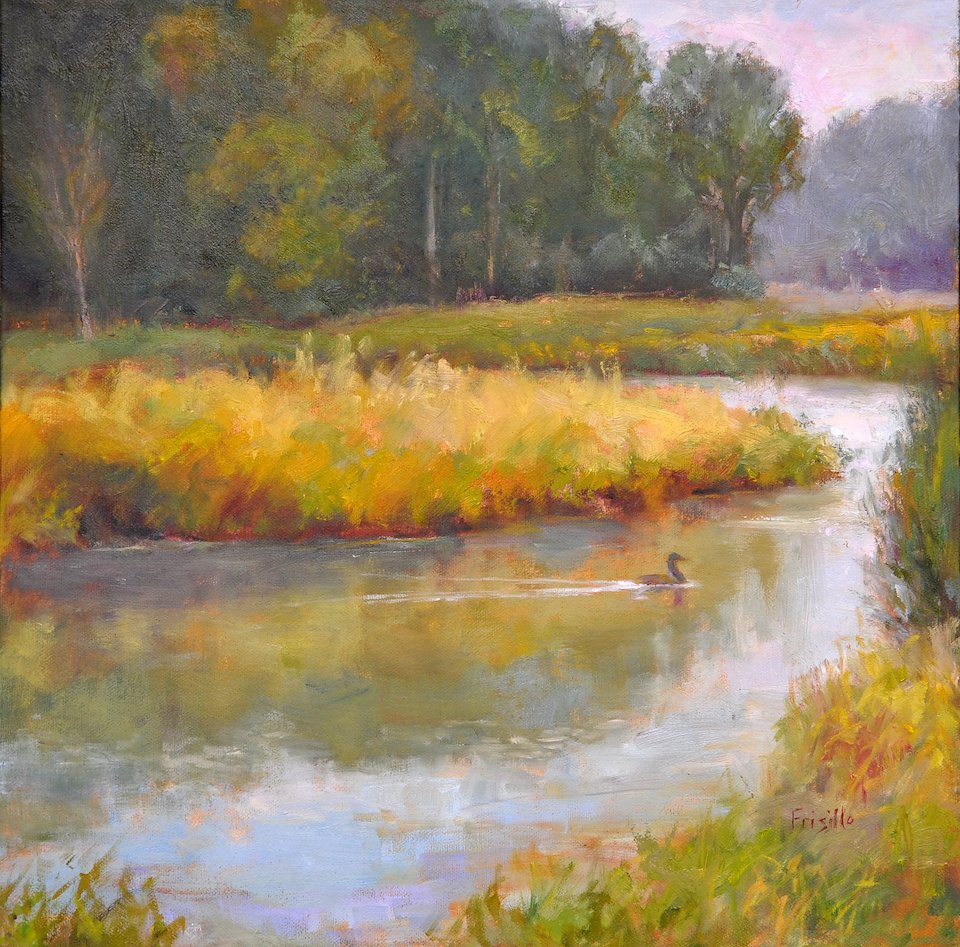 Glide: Eagle Marsh Series- Oil- W 16" x H 16"- #JF25, SOLD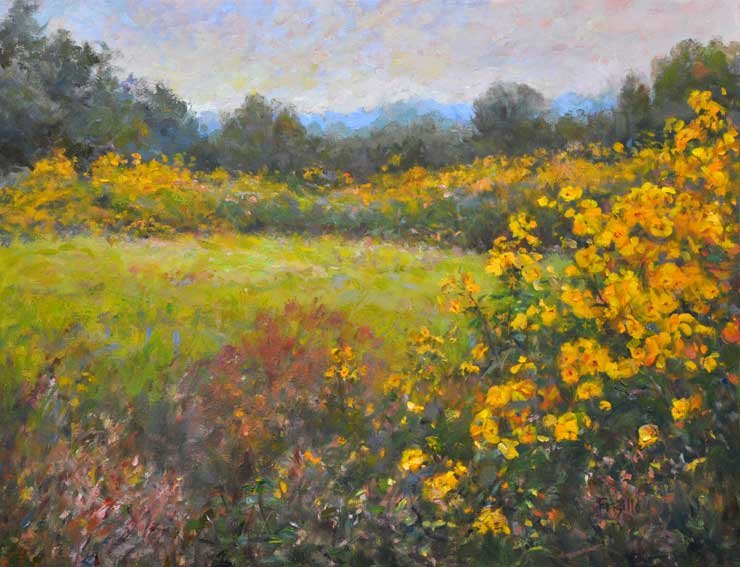 Crescent of Gold– Oil, W 14" x H 18", #JF24, SOLD
Joey Frisillo
Joey Frisillo's love of drawing and painting began during her childhood in Fort Wayne, Indiana. Her first inspirations from the landscape came from Sunday drives through the Indiana countryside. This led to a Fine Art major at Miami University of Ohio. Her artistic journey was side tracked by a 25 year career in oil and gas exploration in Denver, CO and Tulsa, OK. During that time she learned photography which helped hone her sense of composition and appreciation of light's role in the landscape. Renewing her focus on painting in 1999 has brought great pleasure to her as well as awards and national recognition.
Joey Frisillo's artistic style and skill in both oil and pastel have garnered many honors including "Best of Show" at Women Artists of the West, 38th Invitational at Hilligoss Galleries in Chicago, IL and an Award of Excellence from Art of the West magazine. Three of her pastels have been published in "Best of America Pastel Artists, Volume II". Frisillo has been an invited artist in Gilcrease Museum's "American Art in Miniature" and the prestigious "Collectors Reserve." Her artwork is part of public, corporate and private collections in the US and abroad.
Her involvement with the art community spans both national and local organizations. Frisillo is a signature member of the Pastel Society of America and an associate member of the Oil Painters of America and Women Artists of the West. She has been on the Board of Directors of the Oklahoma Visual Arts Coalition for the last four years. Other memberships include the Tulsa Artists Guild, Alpha Rho Tau Civic Art Association, Ozark Pastel Society, Bartlesville Art Association, Oklahoma Pastel Society and Nomadas del Arte. She has taught pastel and oils through both Gilcrease and Philbrook Museums as well as local and regional art groups.