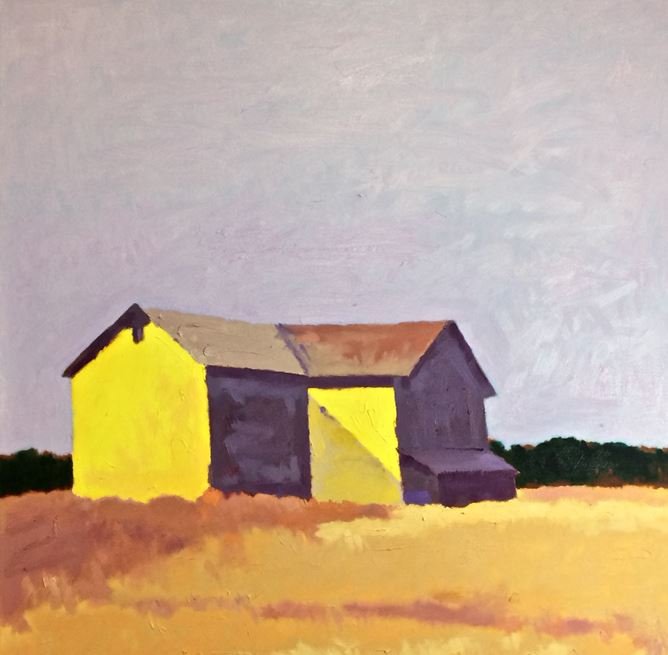 Distant Yellow – Oil, 30 x 30, MK173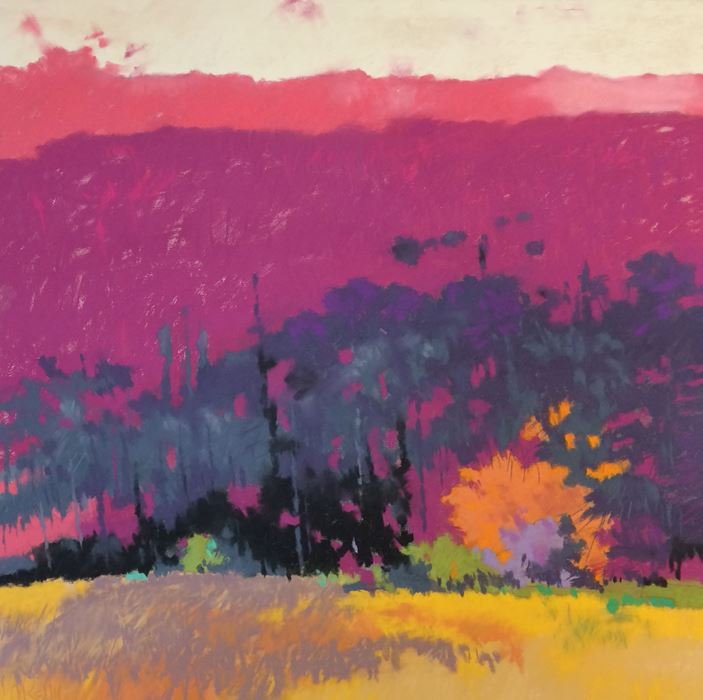 Glow 2 – Pastel, 25 x 25, #MK168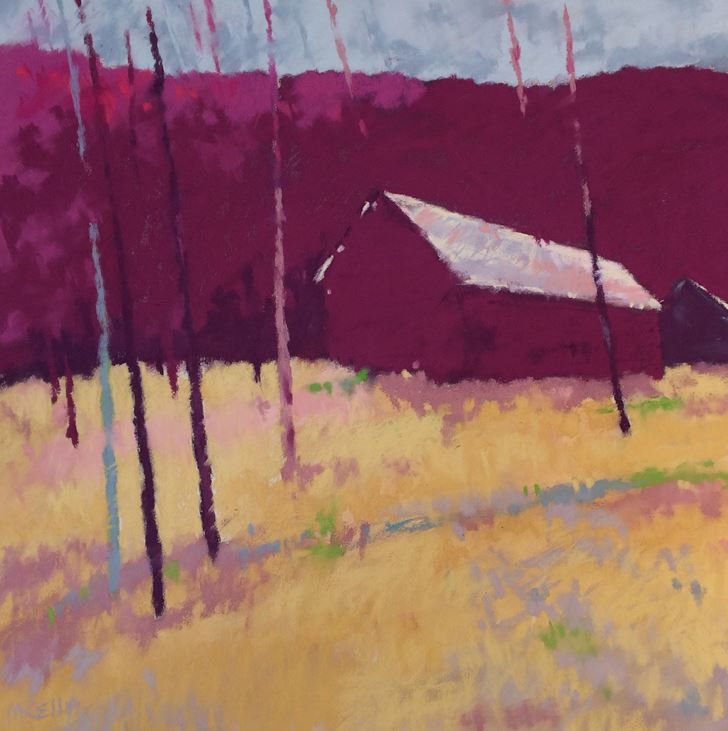 October Light – Patel, 18 x 18, #MK169
Yellow Trees – Oil – 17 x 23, #MK162
Yellow & Blue – Pastel, 25 x 25, #MK167
Off the Beaten Path – Oil, 12 x 12, #MK163
Traditional Red – Pastel, 23 x 17, MK153
Spring Comes Softly, Pastel, 23 x 17, MK-151
Up North – Pastel, 20 x 17, #MK166
Winter Barn- Pastel- W 18" x H 18"- #MK120
Orange and Yellow – Oil, W 30 x H 30 #MK-145
Two Small Barns – Oil, W 30 x H 30, #MK143 SOLD
Distant Barn- Pastel- W 17" x H 23"- #MK113
Clearing Sky- Oil- W 12" x H 12"- #MK130
Cold Morning- Pastel- W 18" x H 18"- #MK119
January Sky- Pastel- W 14" x H 14"- #MK123
Autumn Slope- Pastel- W 22" x H 22"- #MK118
Valentine Barn- Pastel- W 14" x H 14"- #MK122
Autumn Fireworks- Pastel- W 14" x H 14"- #MK105 SOLD
Fox Farm Woods- Pastel- W 20" x H 20"- #MK108 SOLD
Early Fall Near Roanoke- Pastel- W 17" x H 12"- #MK109
Royal Blue Sky- Pastel- W 23" x H 17"- #MK107 SOLD
Autumn Yellows- Pastel- W 14" x H 14"- #MK103- SOLD
Glowing Reds- Pastel- W 14" x H 14"- #MK106, SOLD
Slow Turning – Pastel, W 17.5" x H 11.25", #MK75 SOLD
Passionate Landscape – Pastel, W 14" x H 14", #MK99
Abstract 4 – Pastel, W 14" x H 14", #MK97
Mike Kelly
In contemporary landscape, nature provides the inspiration, but the artistic exploration of color and design relationships should always provide the viewer with a concentrated version of reality.
My goal is always to move beyond merely recording what is seen, to communicate the sensation, the essence of a particular mood or remembered moment in time. Each painting is developed from a range of small color studies that often become a series of the same subject. The process of painting is a balancing act between control and response, sophistication and simplicity.
One of my reoccurring subjects is the barn in the landscape. For me, these aging icons are symbolic of hard work and persistence. On a less sentimental note they give me a geometric motif to explore painterly themes of space, form and color.
Mike Kelly graduated from the Herron School of Art and Design in the 1960's and worked in Chicago as an award winning designer and brand identity firm partner for thirty years. He now paints full time at his studio in Indiana.