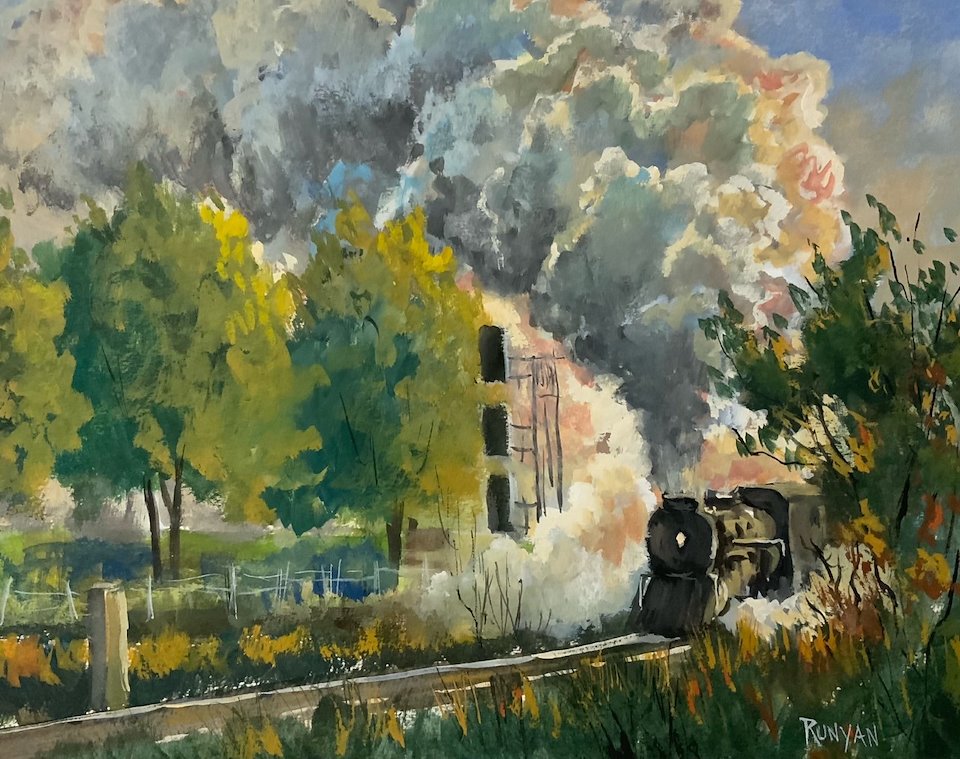 King Coal - Gouache, 11 x 14, DR361
Morning Light - Gouache, 9 x 12, DR366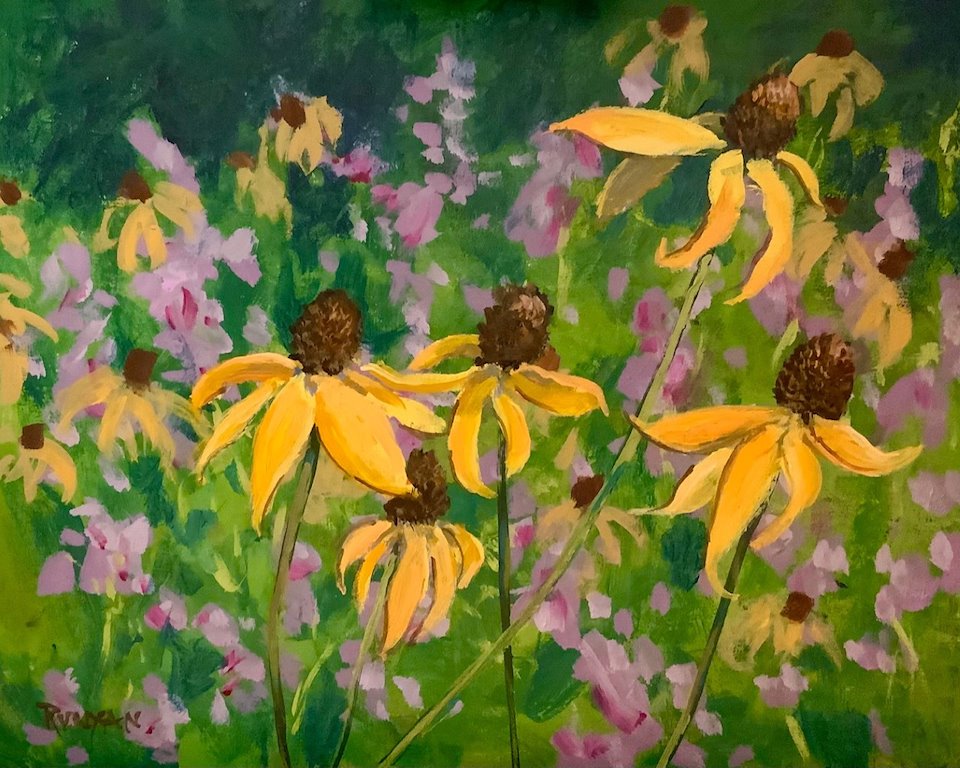 Yellow Coneflowers - Acrylic, 8 x 10, DR365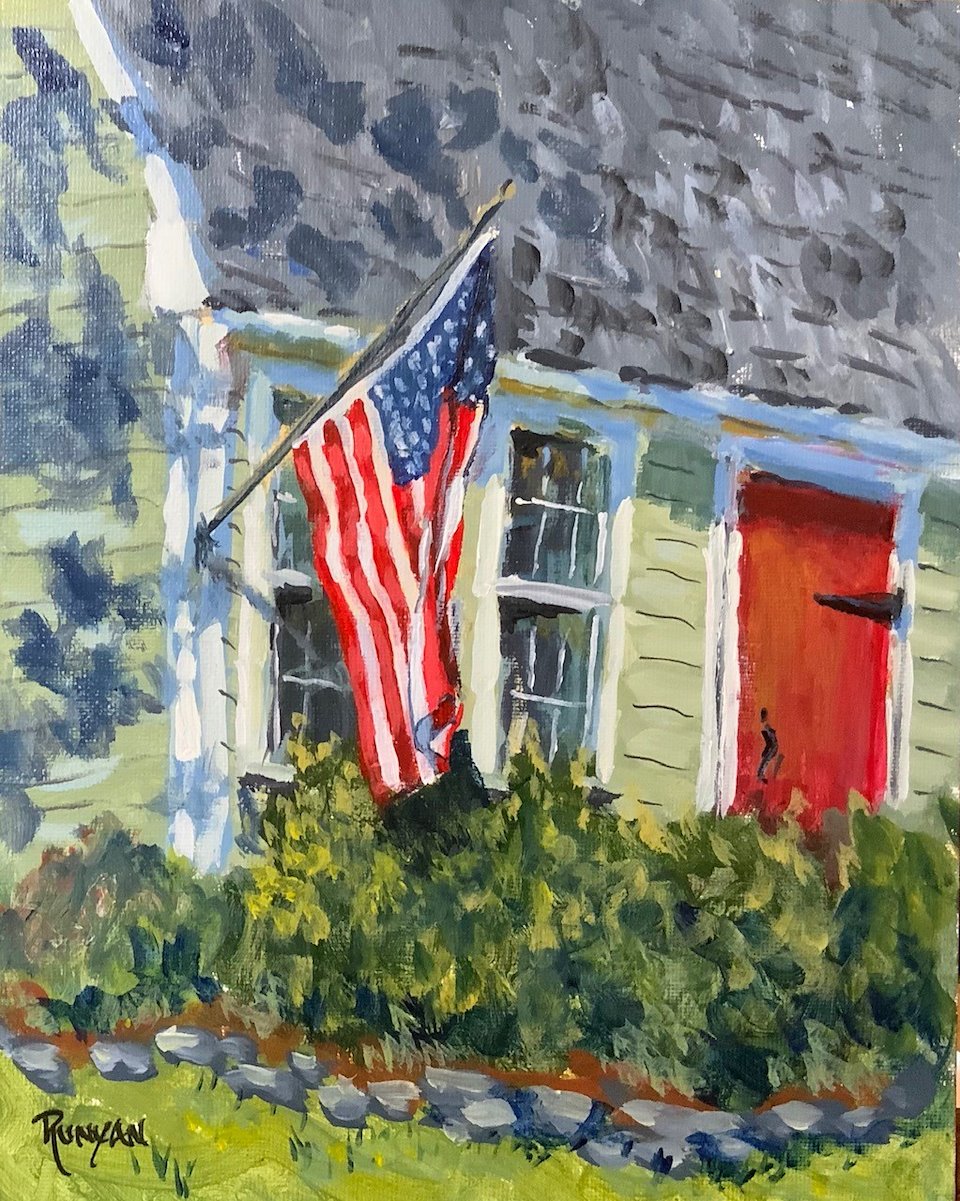 Flag Day - Acrylic, 10 x 8, DR364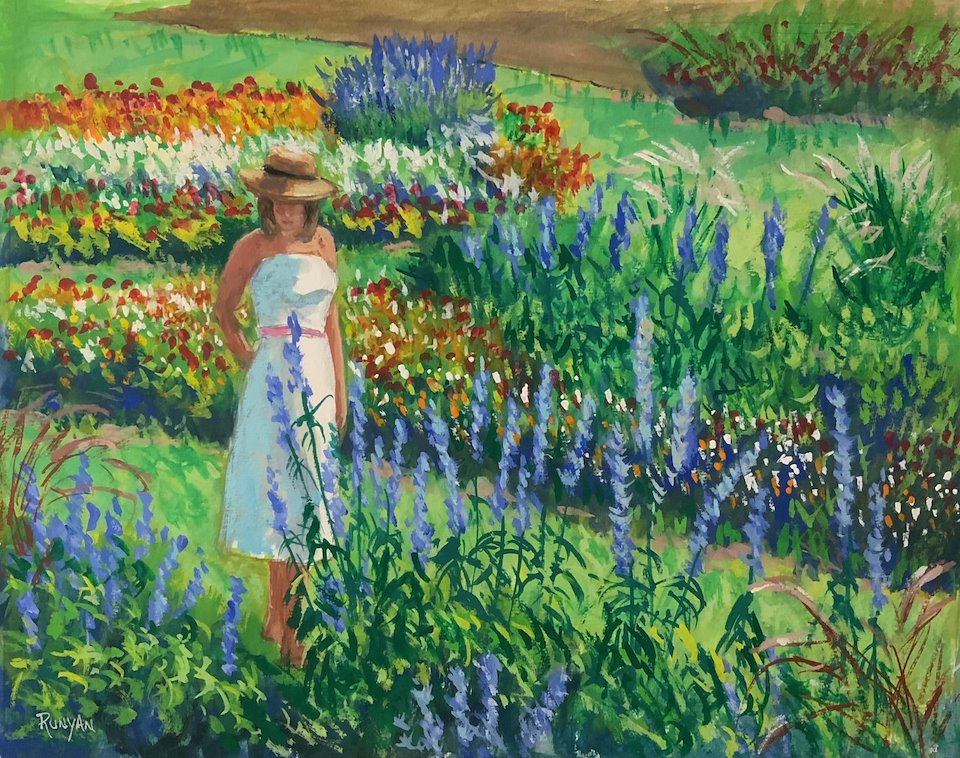 Garden Visit - Gouache, 11 x 14, DR360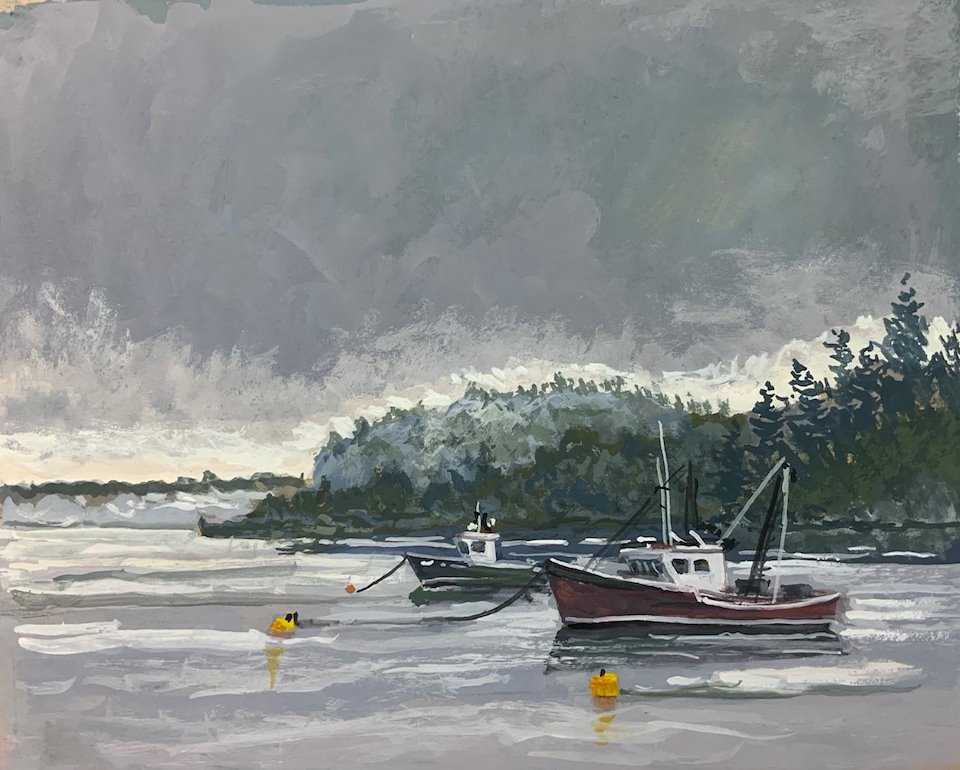 Monday Morning - Gouache, 8 x 10, DR363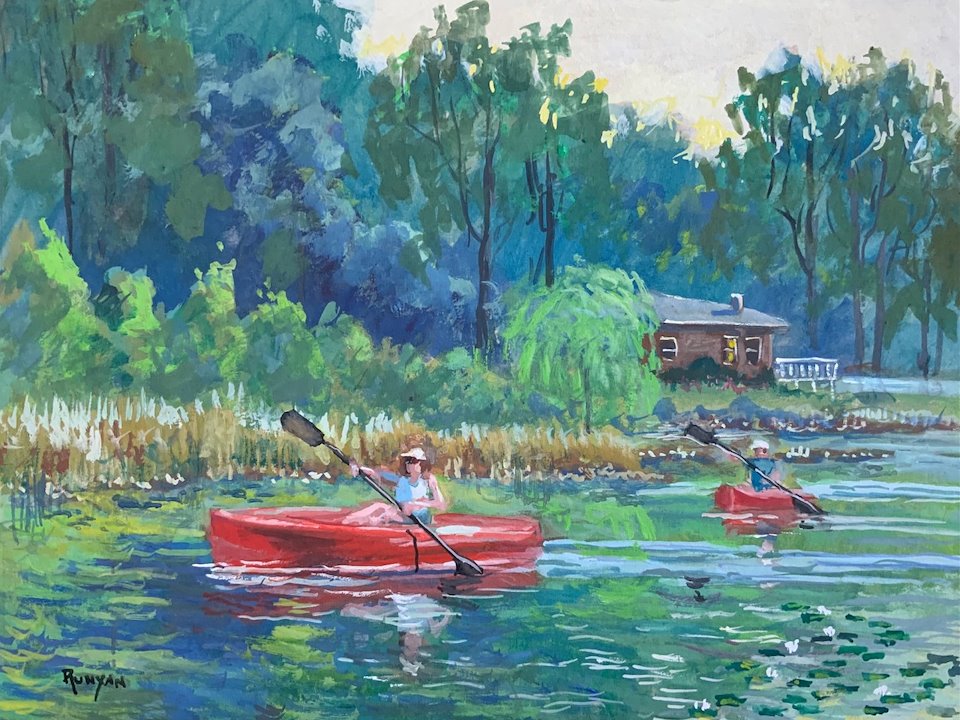 Paddling - Gouache, 9 x 12, DR362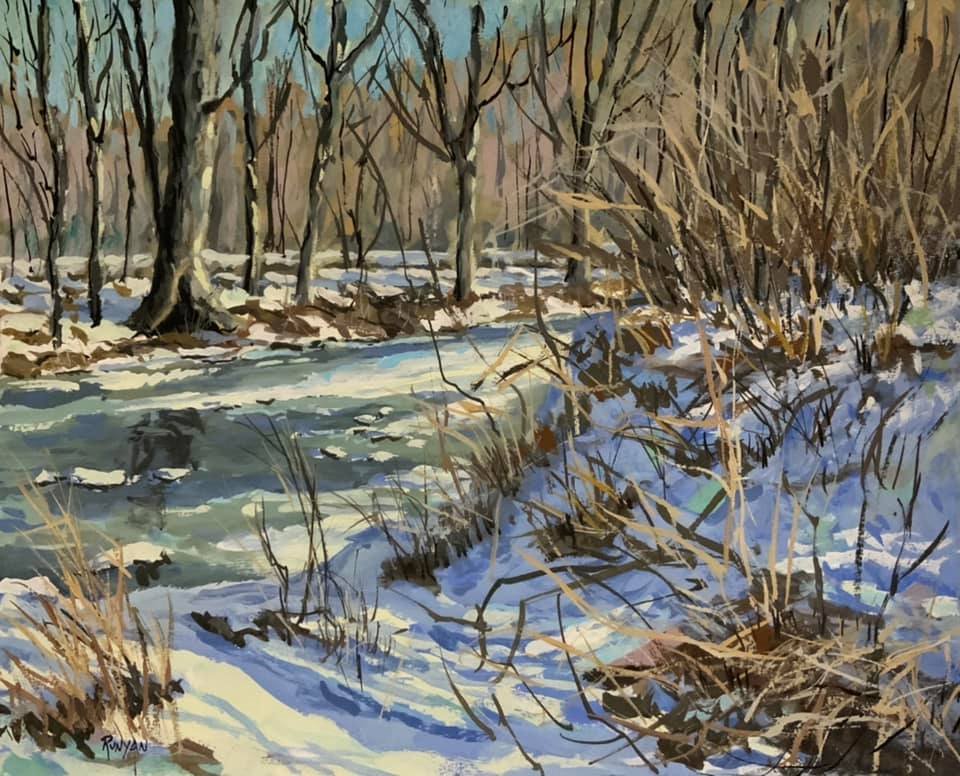 Salt Creek, Winter - Gouache, 9 x 12, DR355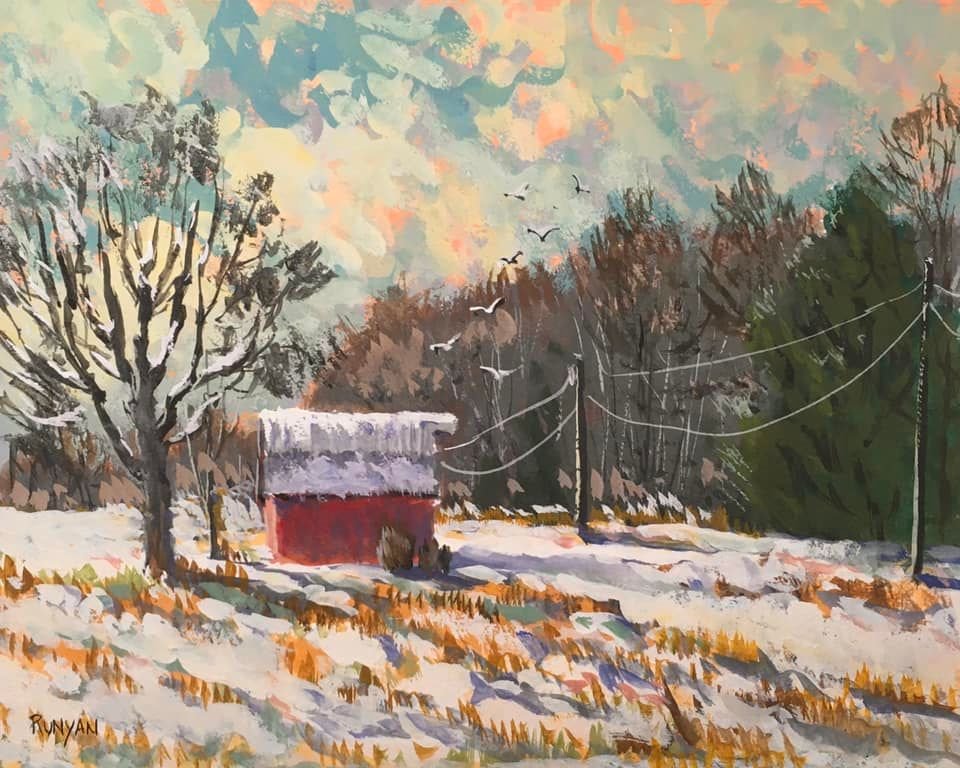 Only The Barn Remains - Gouache, 9 x 12, DR358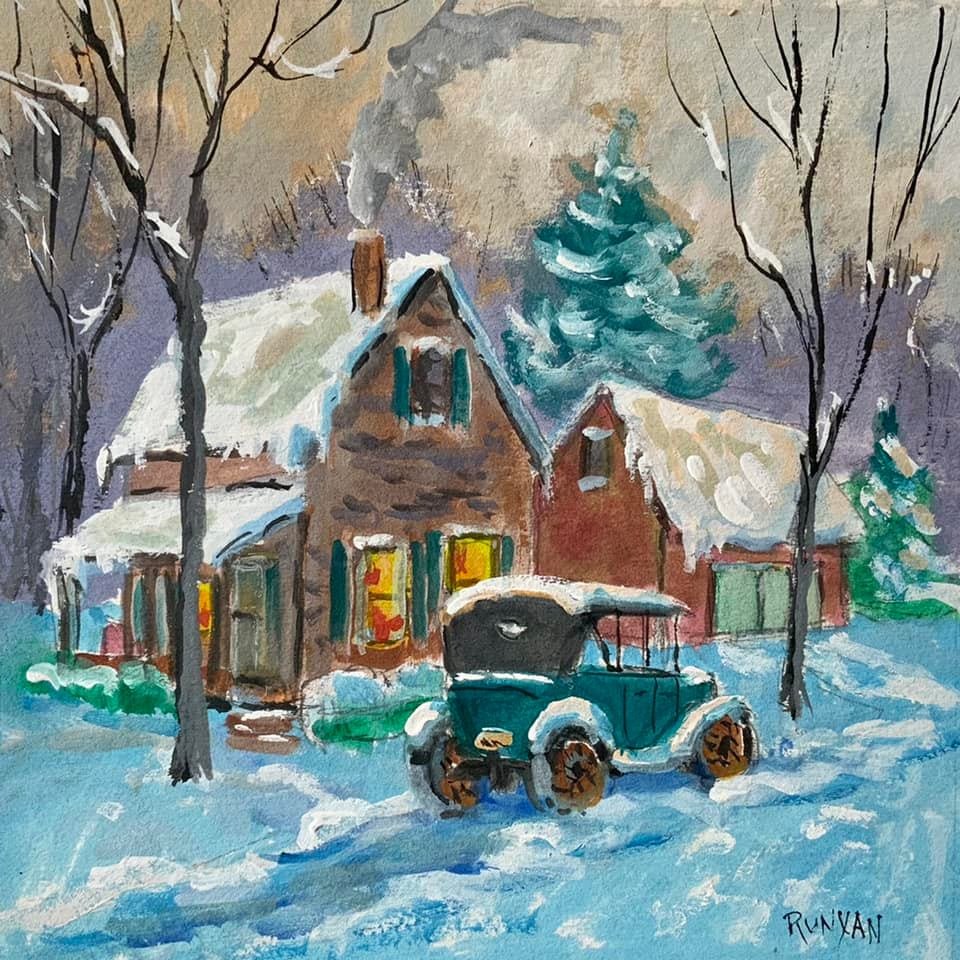 Winter Motoring - Gouache, 8 x 8, DR354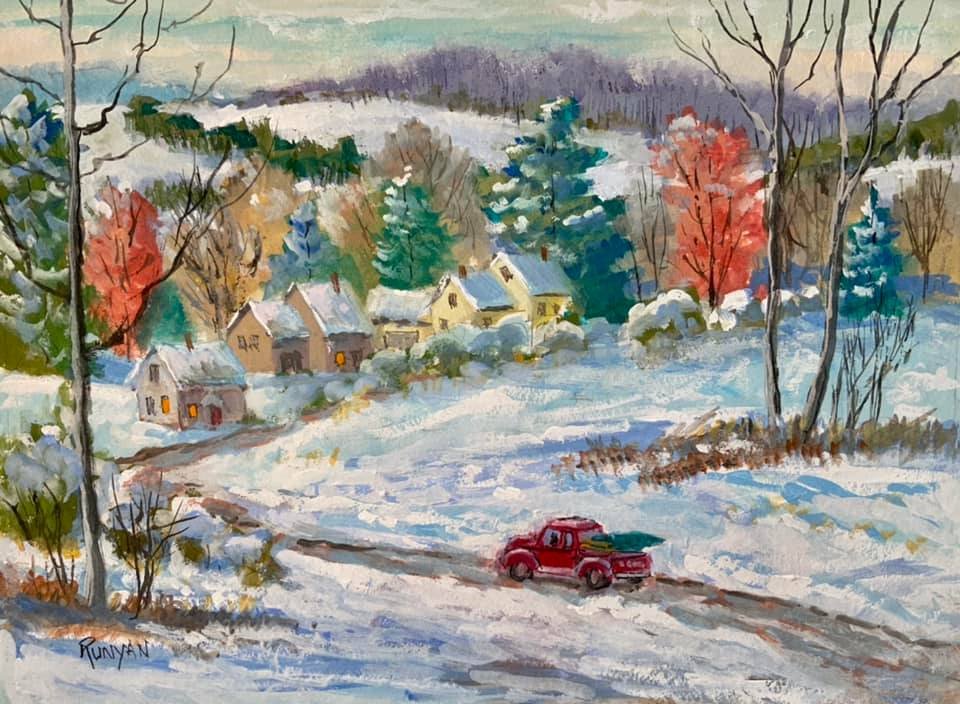 Almost Home - Gouache, 9 x 12, DR359
Long Ride Home - Gouache, 12 x 16, DR357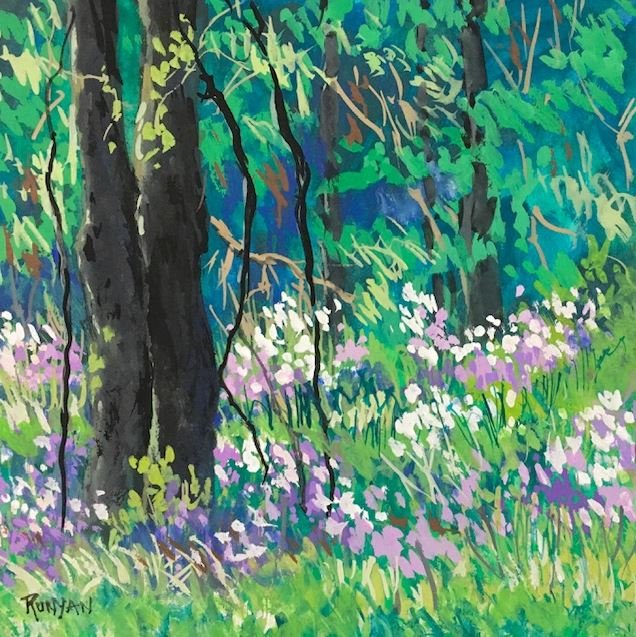 Woodland Phlox - Gouache, 8 x 8, DR348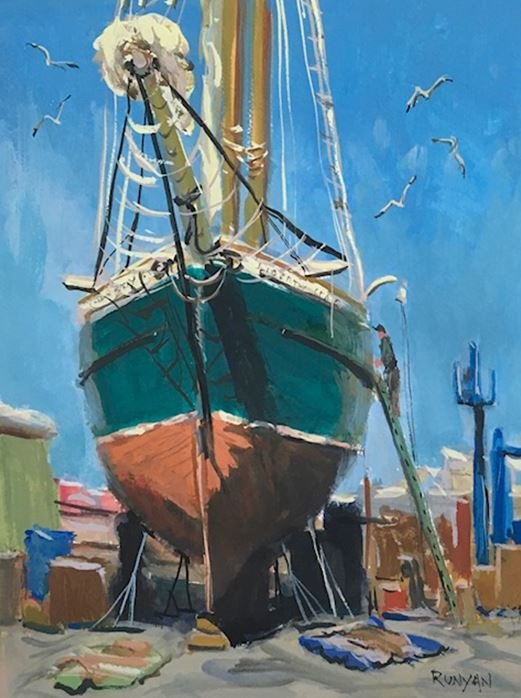 Rocky Neck Repairs (Gloucester)- Gouache, 12 x 9, DR349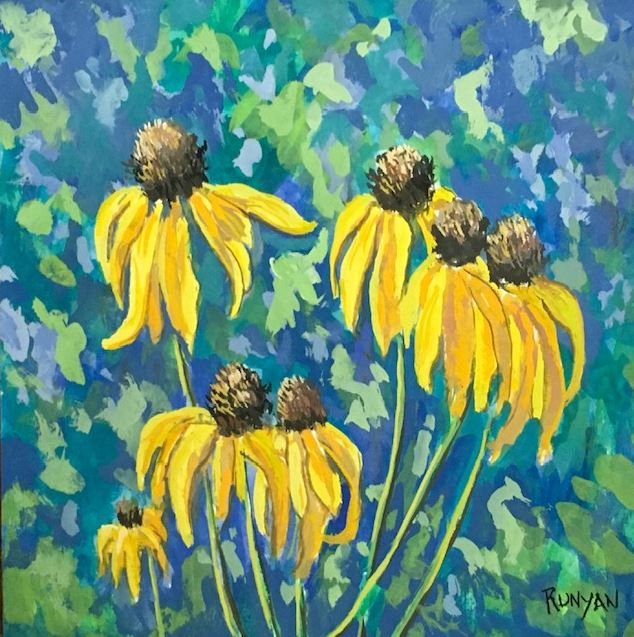 Yellow Coneflowers - Gouache, 8 x 8, DR347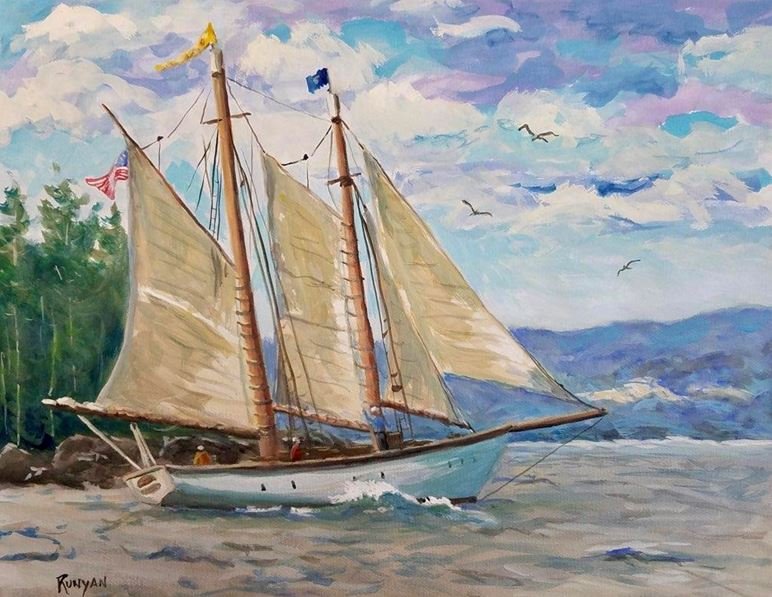 Schooner Sail - Gouache, 18 x 24, DR351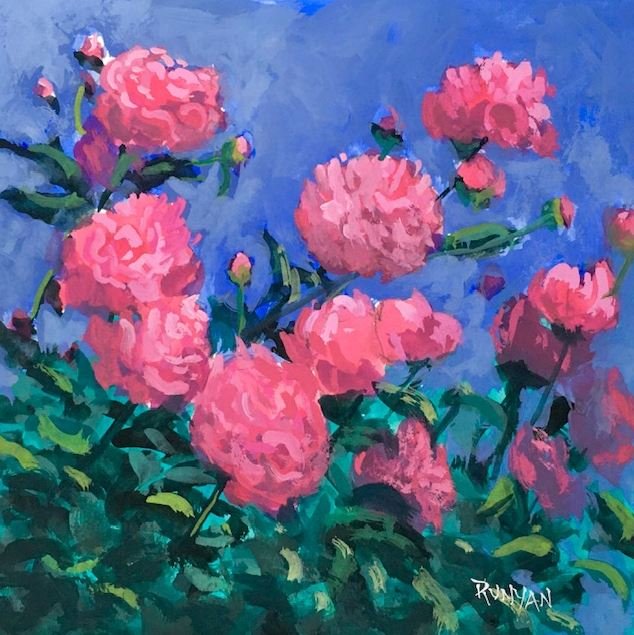 Peonies - Gouache, 8 x 8, DR346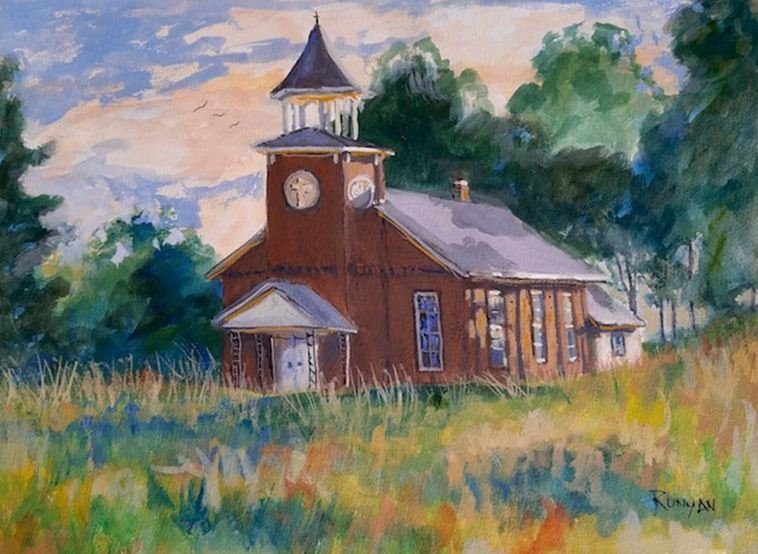 The Country Church (N. Scott Church, Steuben County) - Gouache - 12 x 16, DR353
Safe and Warm- Pastel, W 23" x H 23", #DR242 SOLD
The Daily Miracle, Pastel, 24 x 24, DR296
Brown County Winter- Pastel, W 14" x H 18" #DR244, SOLD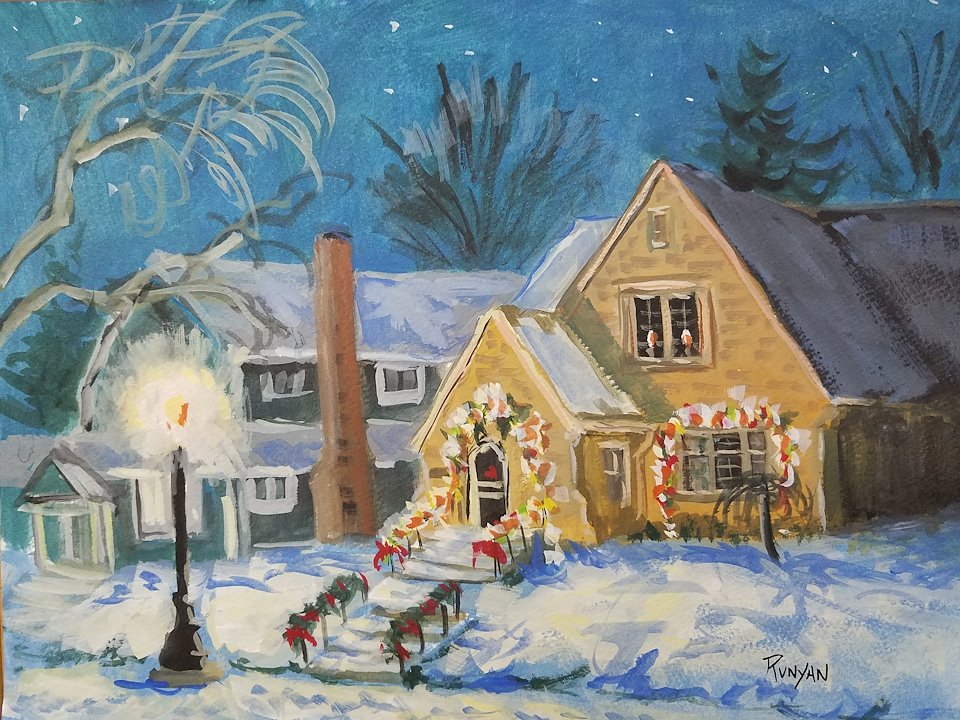 All is Bright – Gouache, 16 x 20, DR315
Factory Fog, Pastel, 18 x 14, DR281
Last Light – Pastel, W 20" x H 16", #DR194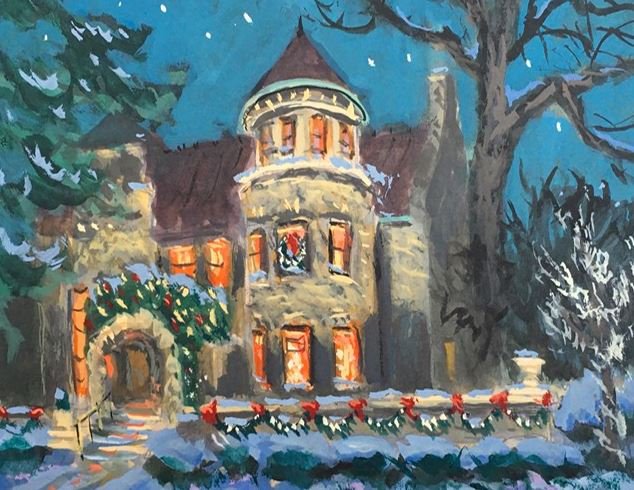 Castle at Christmas - Gouache, 8 x 8, DR341
November, Pastel, 18 x 13, DR293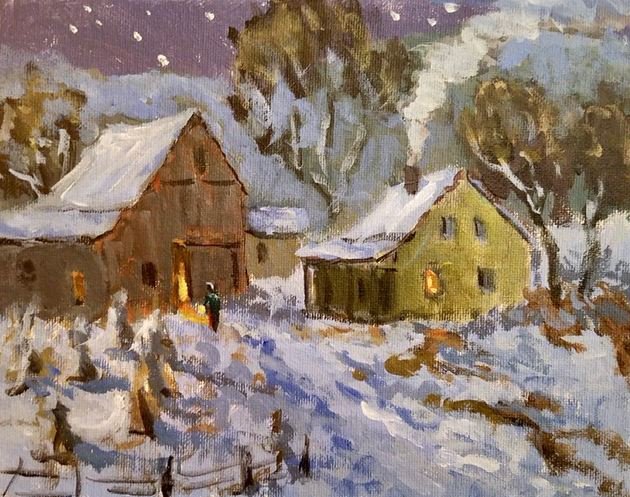 Morning Chores - Acrylic, 8 x 10, DR344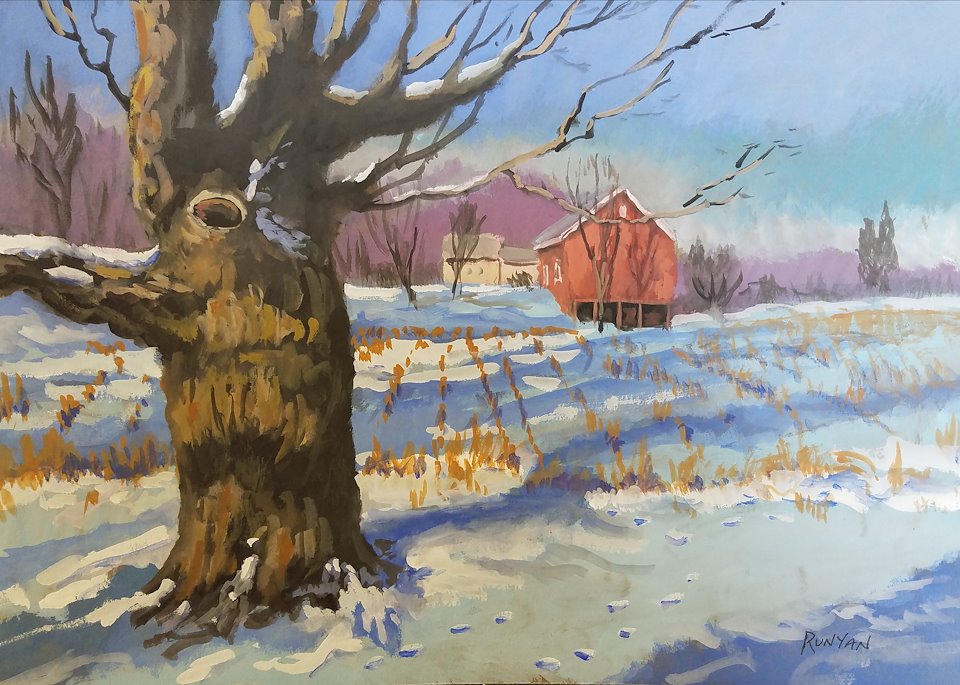 Peaceful Season – Gouache, 16 x 20, DR317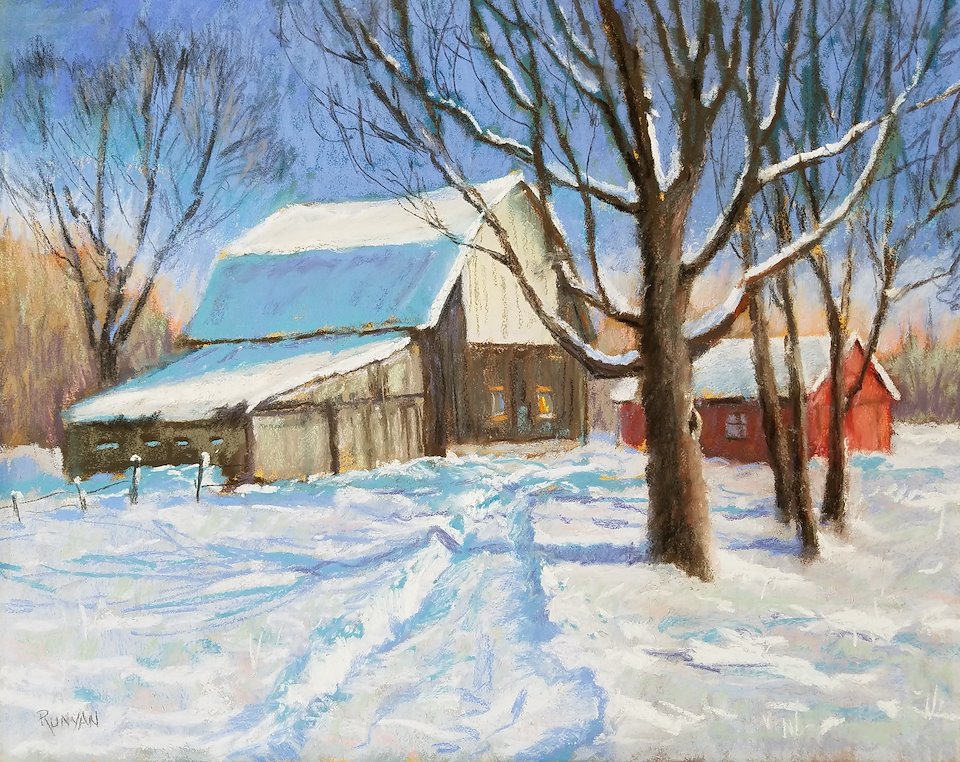 Winter Barnyard – Pastel, 22 x 26, DR316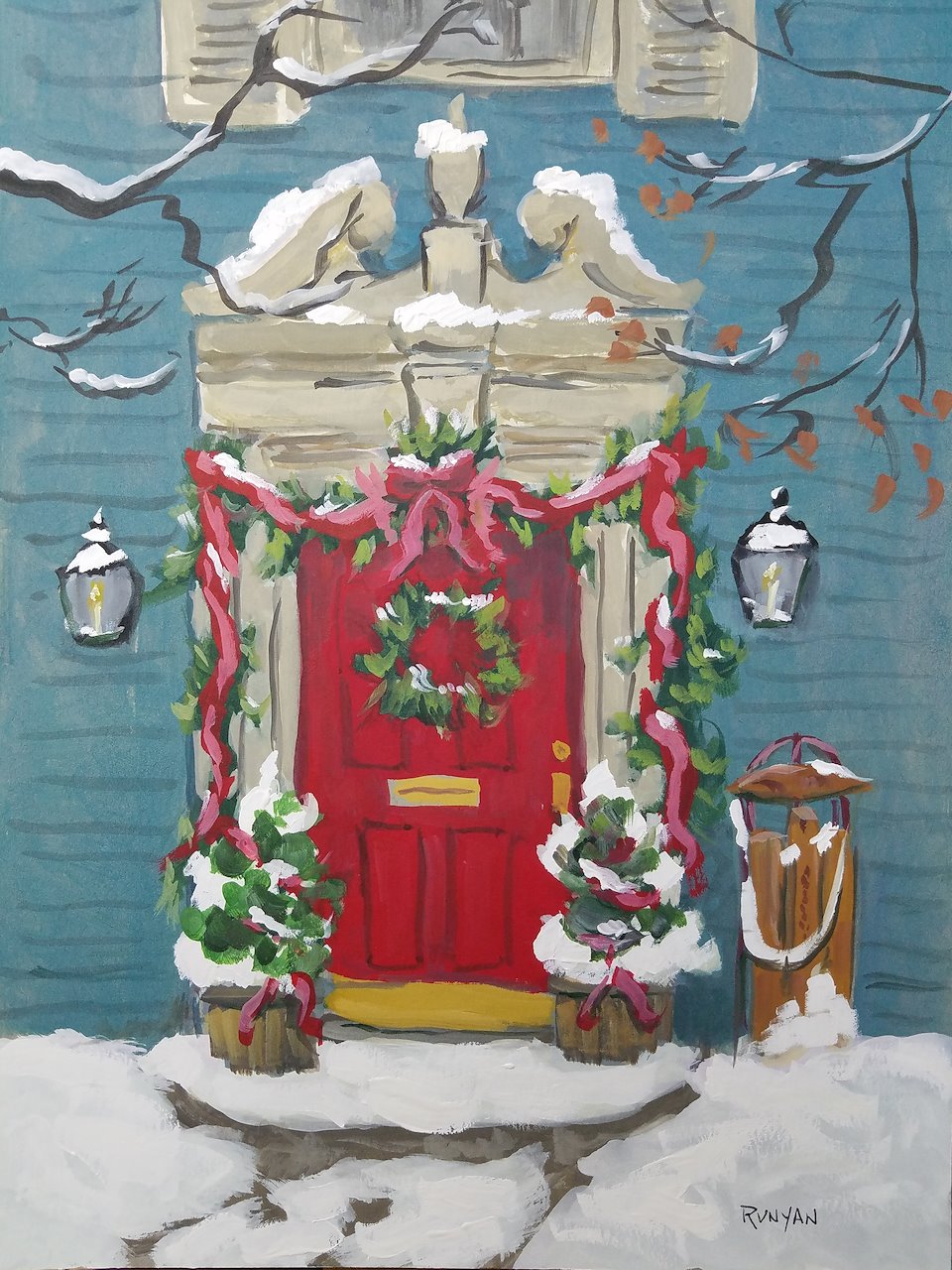 Haul Out the Holly – Gouache, 12 x 16, DR314
Art Barn – Pastel, W 6" x H 12", #DR258
Green Mailbox – Gouache, 12 x 12, DR302
Brown County Spring- Pastel- W 18" x H 14"- #DR222 SOLD
Spring Beauty – Gouache, 12 x 12, DR305
Brown County Winter, Pastel, 14 x 18, DR299
Brown County Snow, Pastel, 14 x 18, DR299
Springfield – Pastel, W 6" x H 12", #DR257
Spring Down in Brown- Pastel, W 18" x H 14", #DR260
Morning Breaks- Pastel, W 14" x H 11", #DR225
Charleston Single House – Pastel, W 9" x H 12", DR258
Morning at Hobb's Place – Pastel, W 14" x H 11", #DR254
Sailing Through – Pastel, W 14" x H 11", #DR252
OGLE LAKE MORNING- Gouache- W 12" x H 9"- #DR256
Lake Day- Pastel- W 6" x H 8"- #DR209 SOLD
March Morning
Brown County Overlook – Gouache, W 12" x H 9", #DR253
Winter Sunrise- Pastel, W 8" x H 6", #DR247
January Bales- Pastel, W 8" x H 6", #DR246 SOLD
End of Day, July, Pastel, W 14" x H 9", #DR232
Spring Show – Pastel, W 24" x H 18", #DR216
Barn Path- Pastel W 14" x H 18"- #DR238
Summer Sky
September Sky
At the Overlook
O Tanenbaum SOLD
Porch Shadows
Douglas Runyan
A latecomer to art, Douglas took his first painting instruction at the age of 40 in 2004. His interest in art had commenced earlier, though, when he was introduced to the French Impressionists while studying French in high school. While a law student at Indiana University in the 1980's, he discovered the works of T.C. Steele and the other early painters of Brown County. Today, he continues to study and collect the works of the historic Indiana painters and take inspiration from their colorful landscapes, still life and figure works.
Although new to art, Douglas has amassed an impressive resume of show and awards, including Hoosier Salon, (2007, 2009, 2010), purchase award (2007); Indiana Heritage Arts exhibit, (2009, 2010, 2011, 2012) and numerous other awards and shows in Indiana and Ohio. He has exhibited at several invitationals, including an exhibit of Plein Air paintings by ten Northeast Indiana painters at the Fort Wayne Museum of Art in 2011, and had a one-man show at Lakeland Art Assn. in Pierceton, IN (2009).
Oil and pastel are his preferred media. His representational landscapes, architectural scenes and figure works are original creations painted en plein air or from the photographs taken in his many travels. His favorite scenes are usually from Indiana or New England and in his travels, he and his wife often visit places that were, and continue to be, important centers for American art … among them: Monhegan Island, Maine; Cape Ann, Massachusetts; Old Lyme, Connecticut; Jeffersonville, Vermont and Brown County, Indiana. He spends a lot of time in art museums and reading art books, learning from the examples that he finds there.