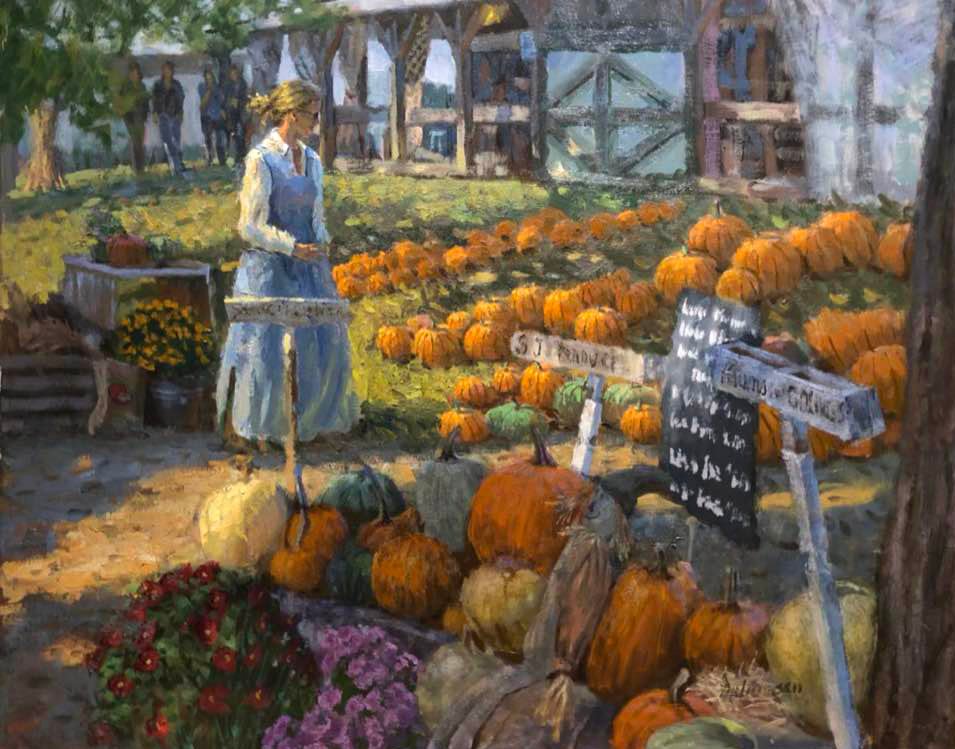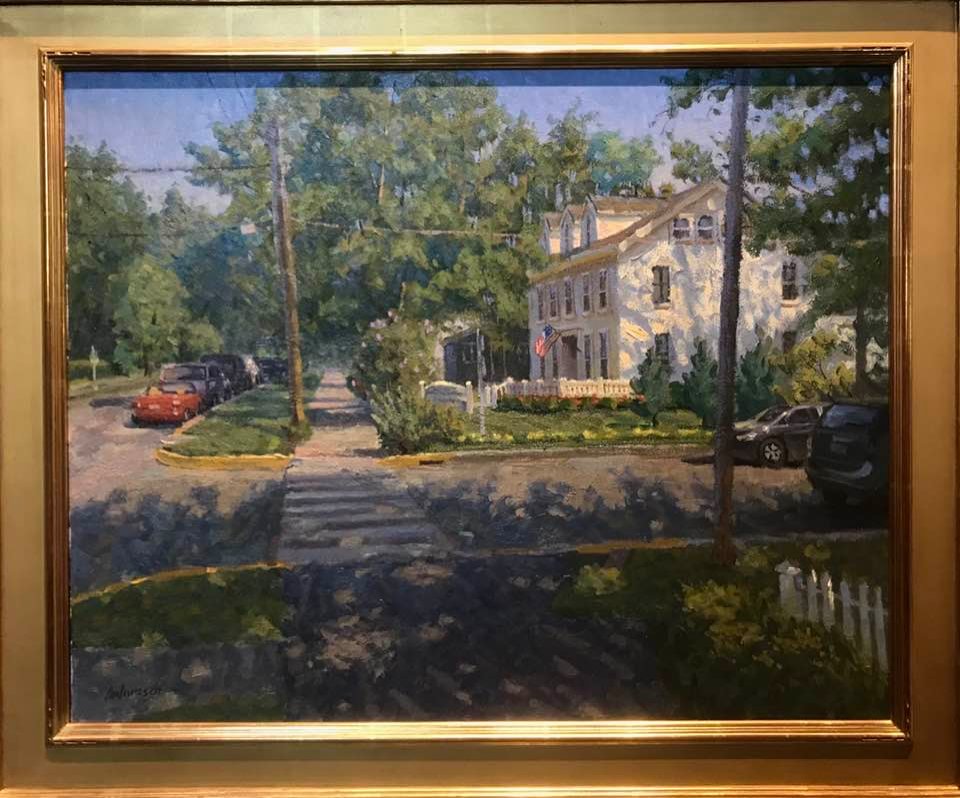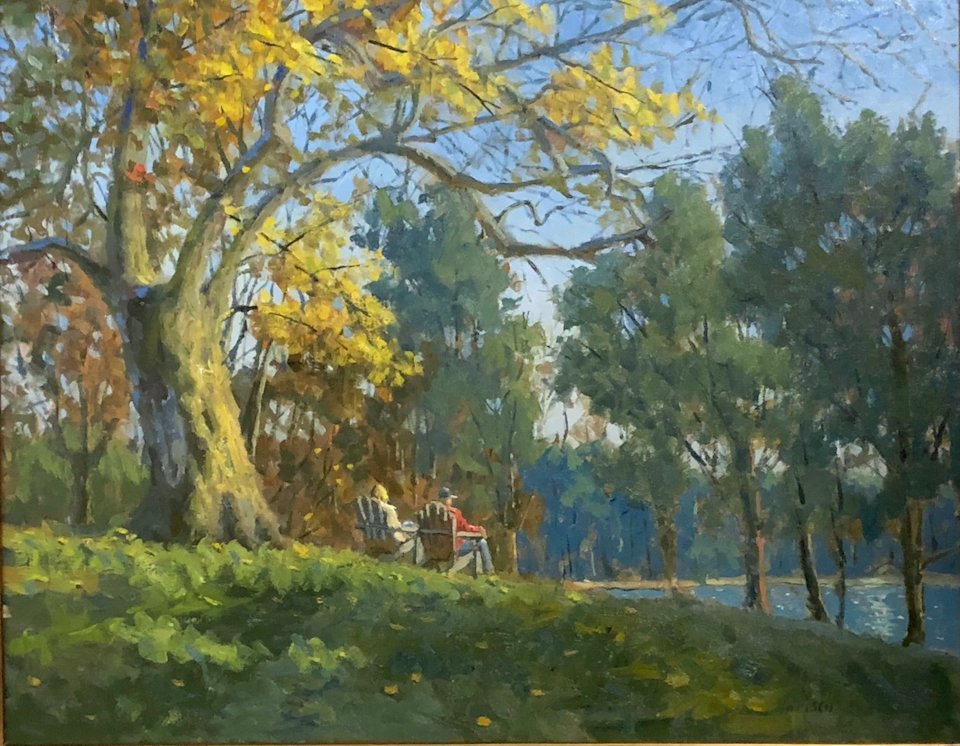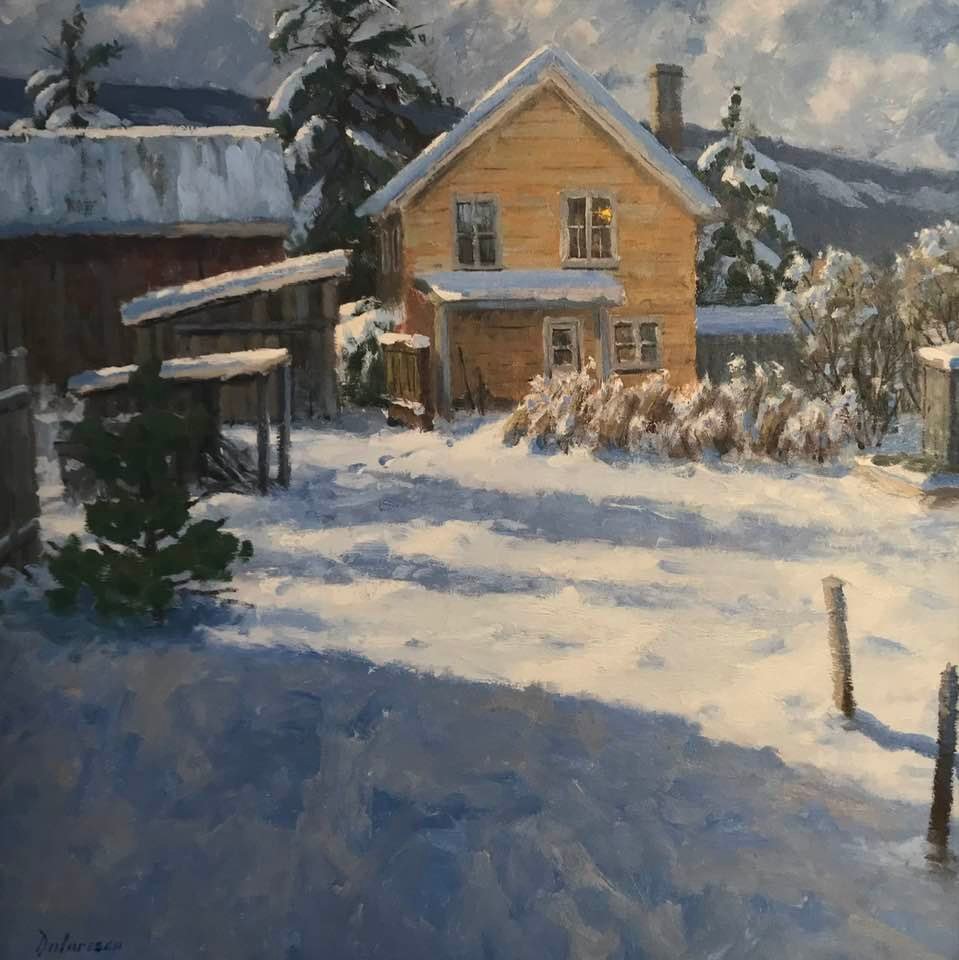 The Yellow House, Oil, 30 x 30, FD895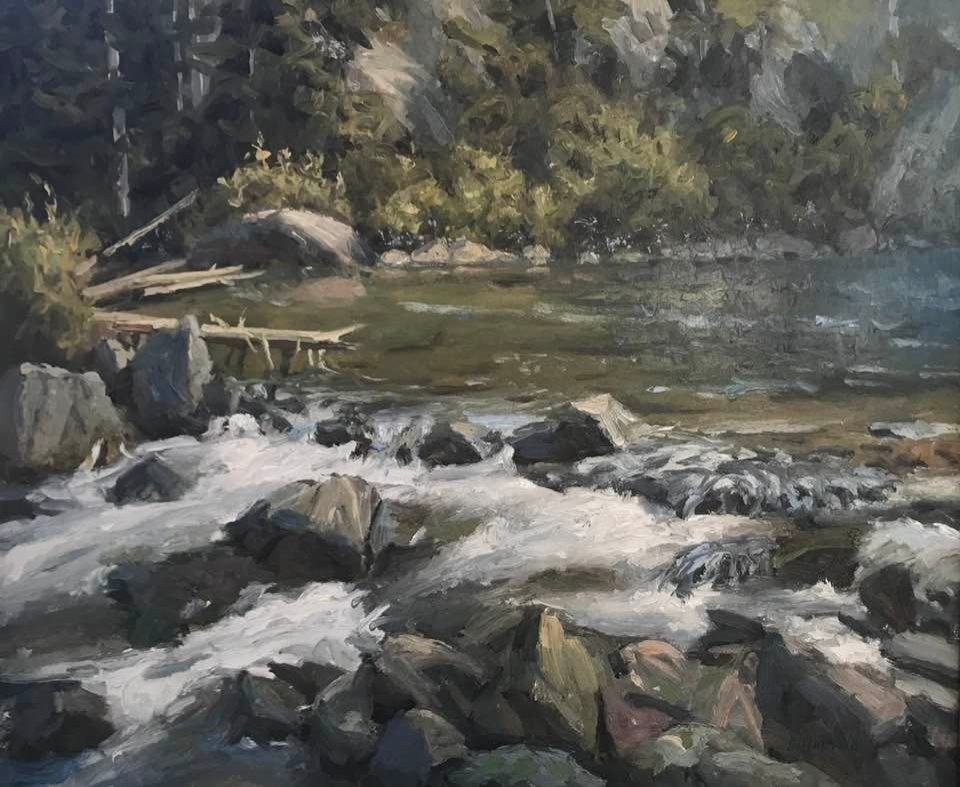 Glacier Stream - Oil, 30 x 36, FD898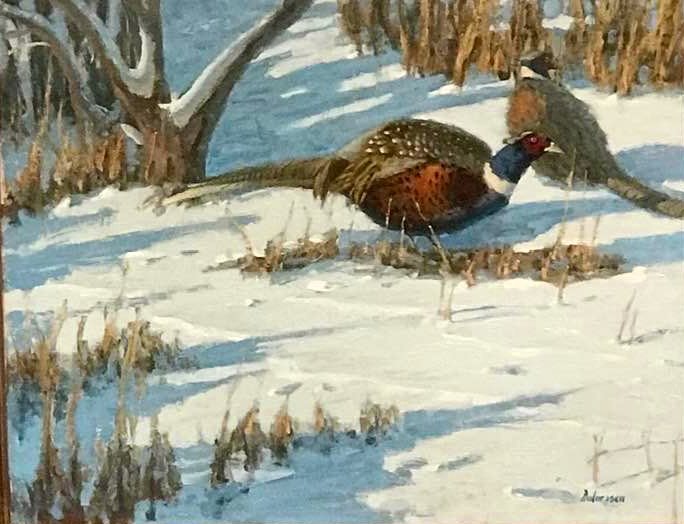 Pheasants, Oil, 24 x 30, FD899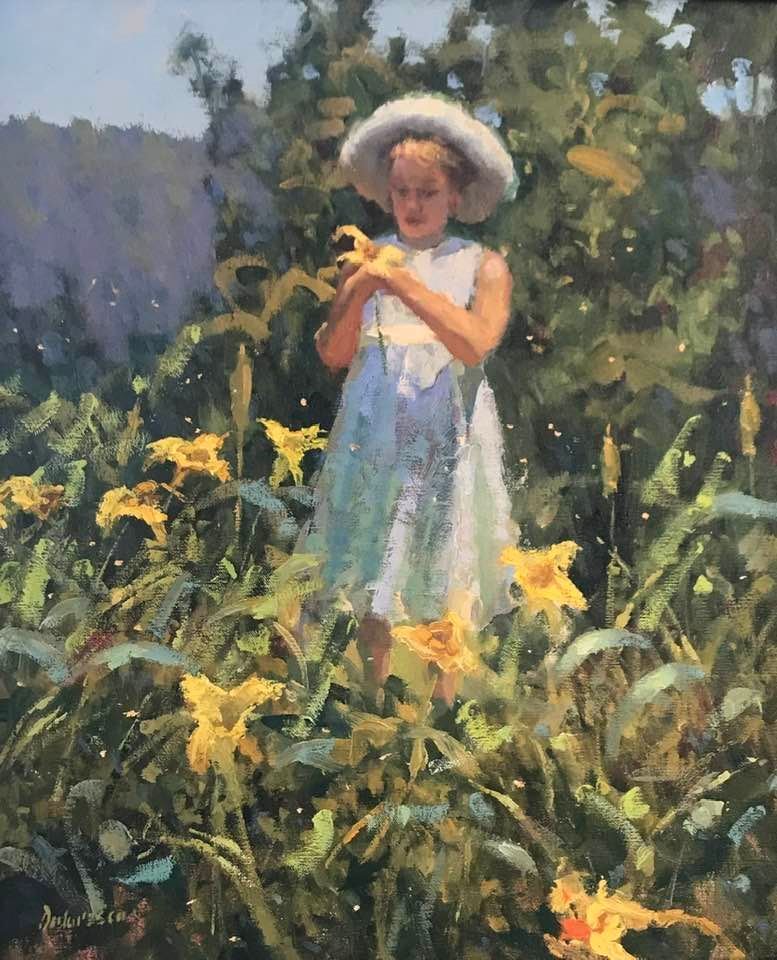 Day Lilies, Oil, 24 x 20, FD896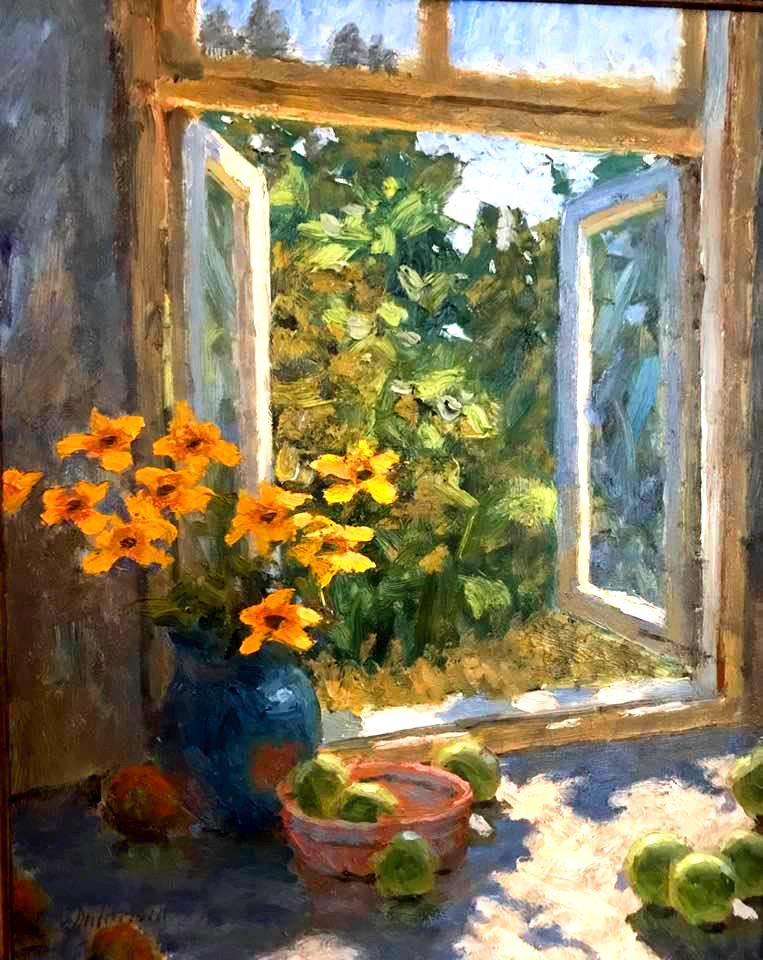 The Blue Vase - Oil, 30 x 24, FD892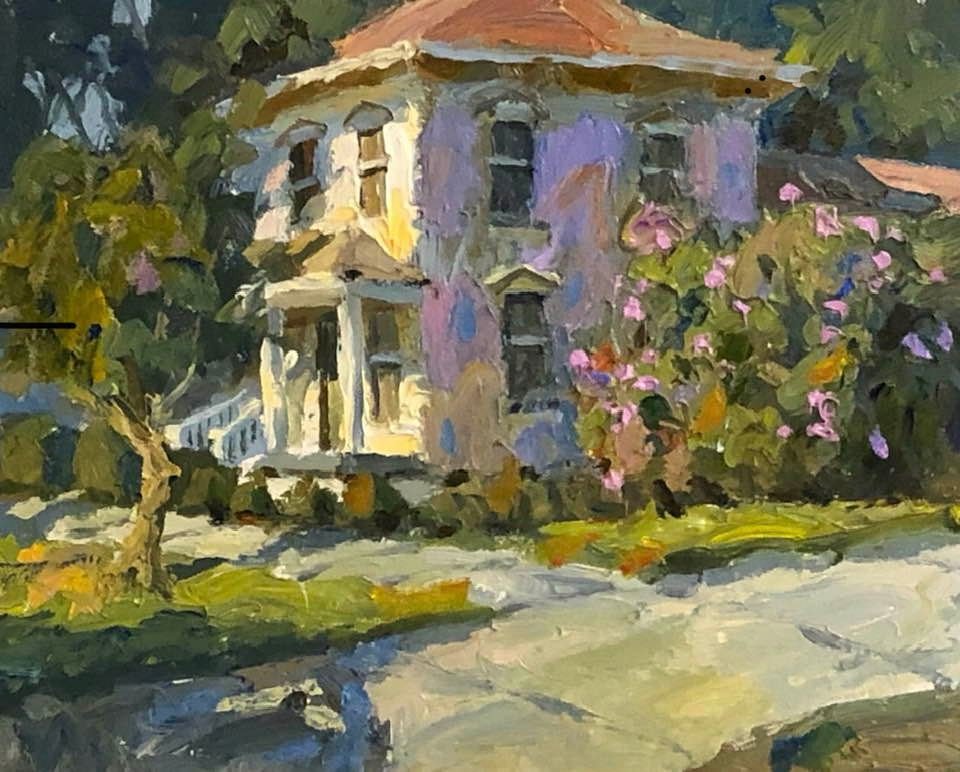 Saugatuck House - Oil, 16 x 20, FD900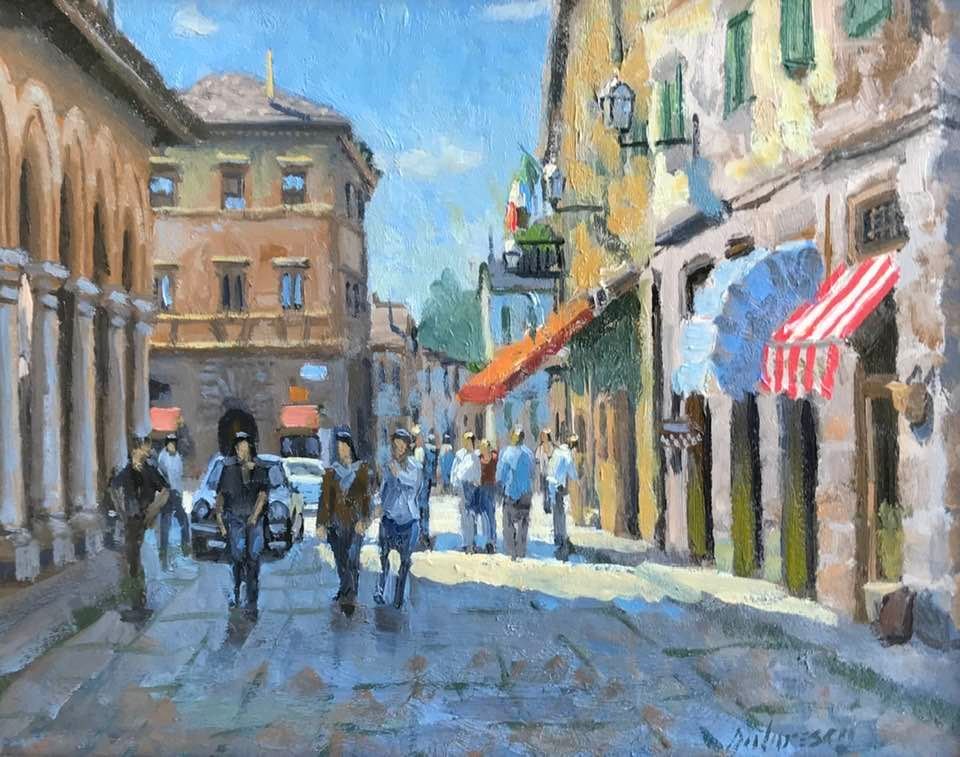 Italian Square - Oil, 11 x 14, FD897 SOLD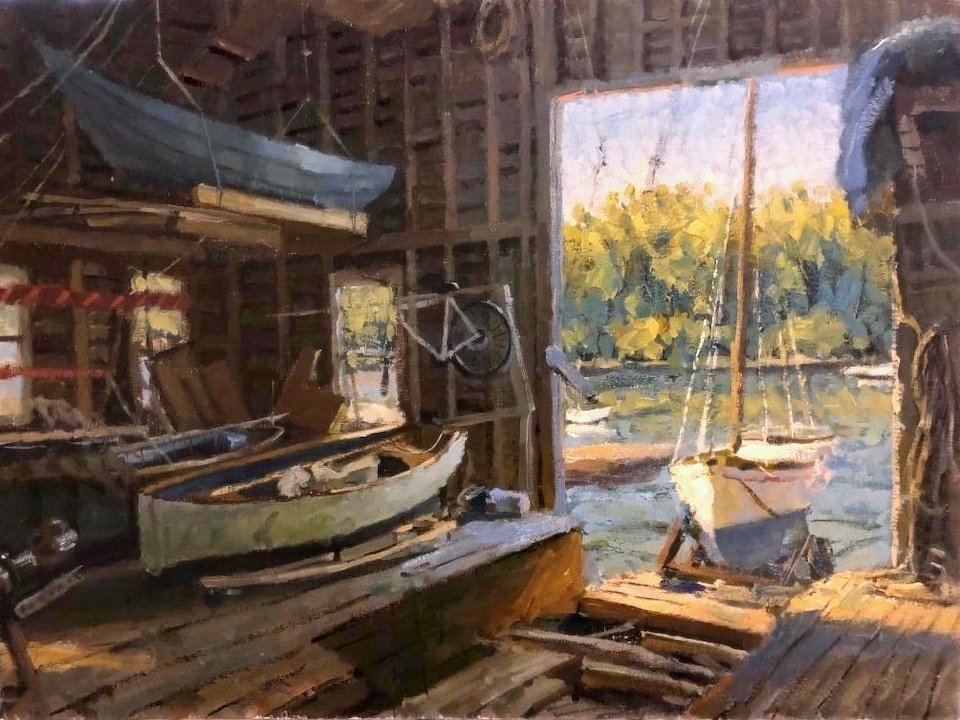 Boat House - Oil, 18 x 24 SOLD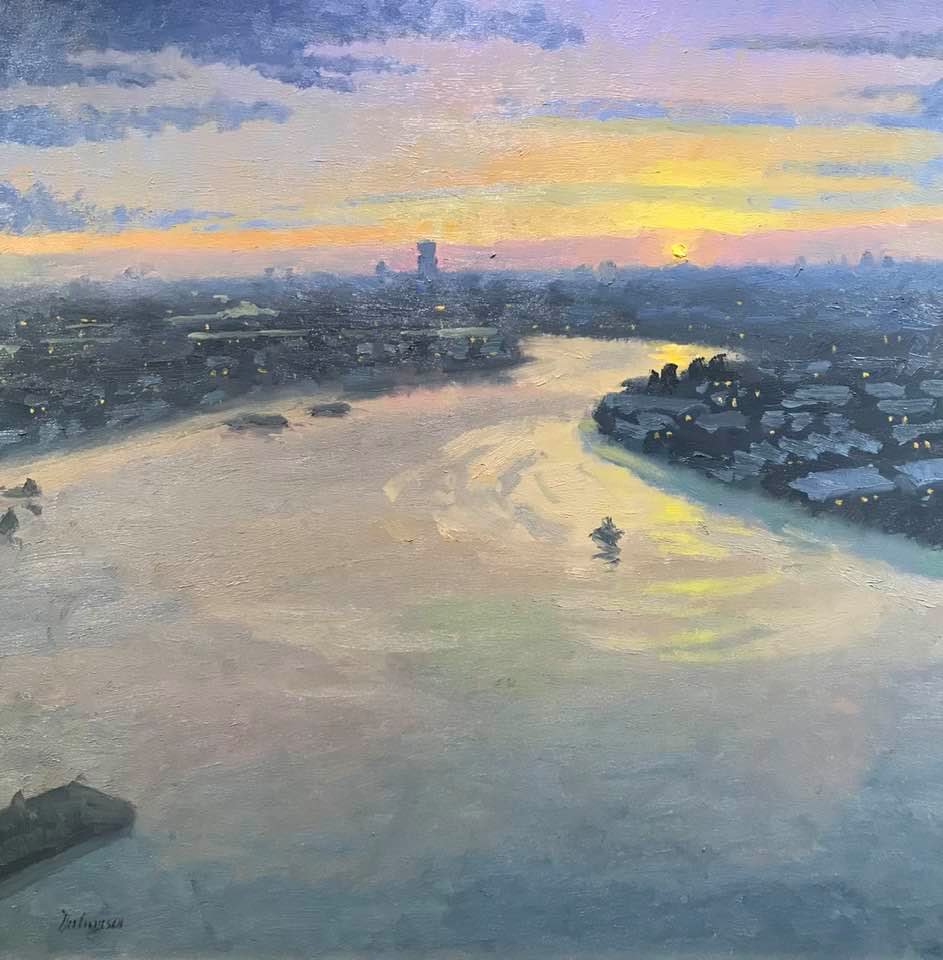 Awakening - Oil, 30 x 30, FD866 SOLD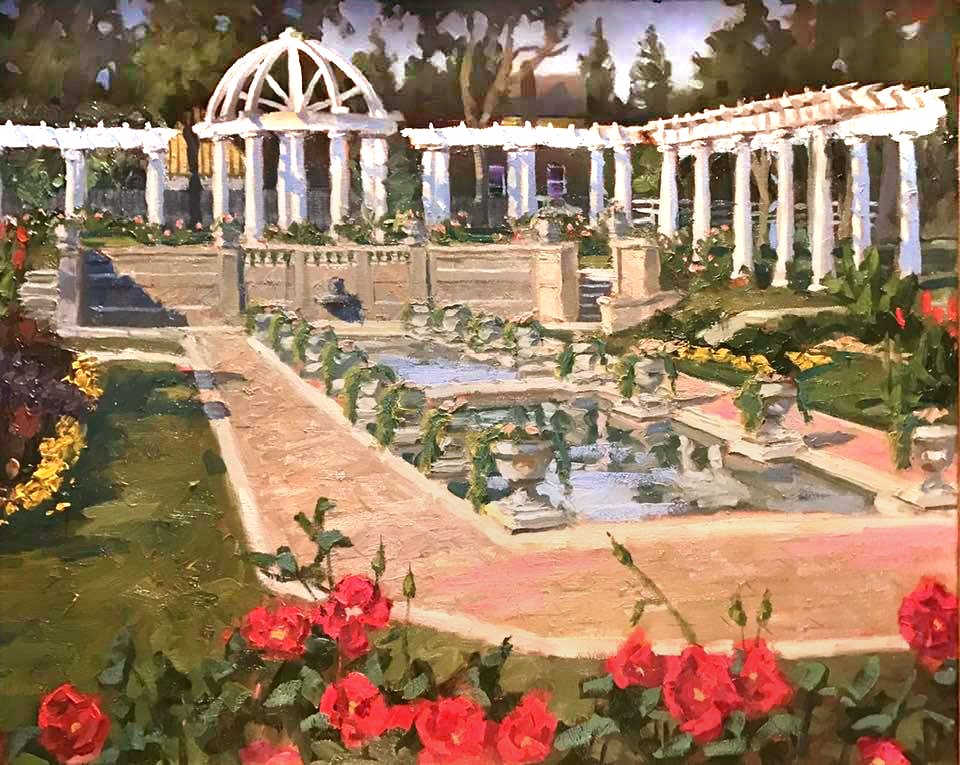 Rose Garden - Oil, 24 x 30, #FD864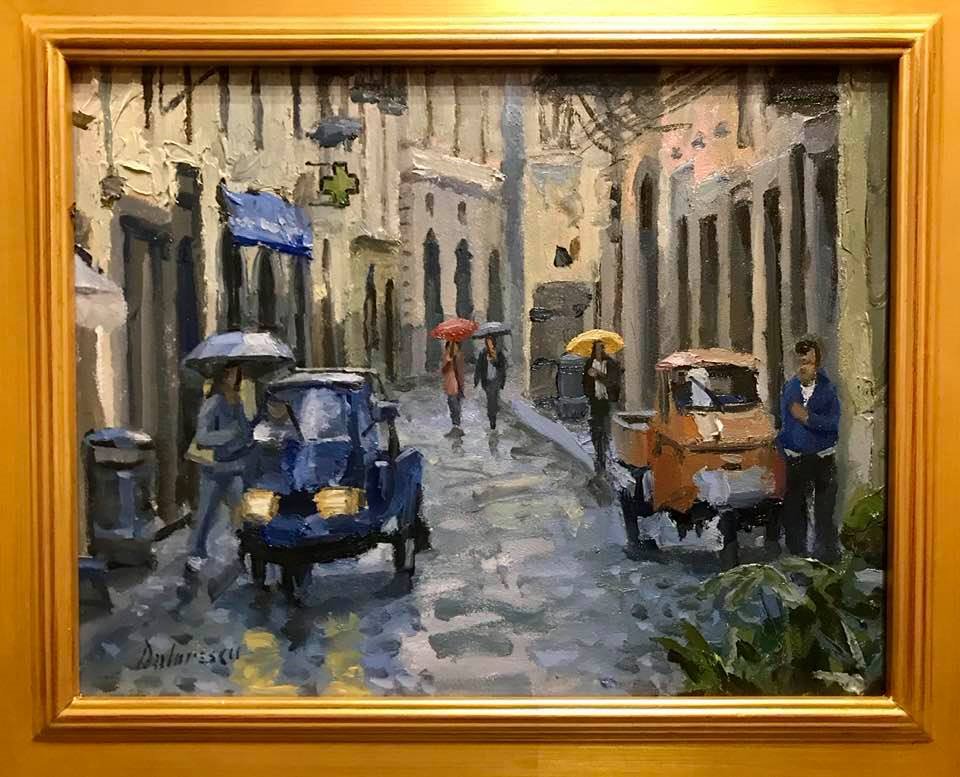 Ombrello Day - Oil, 11 x 14, FD869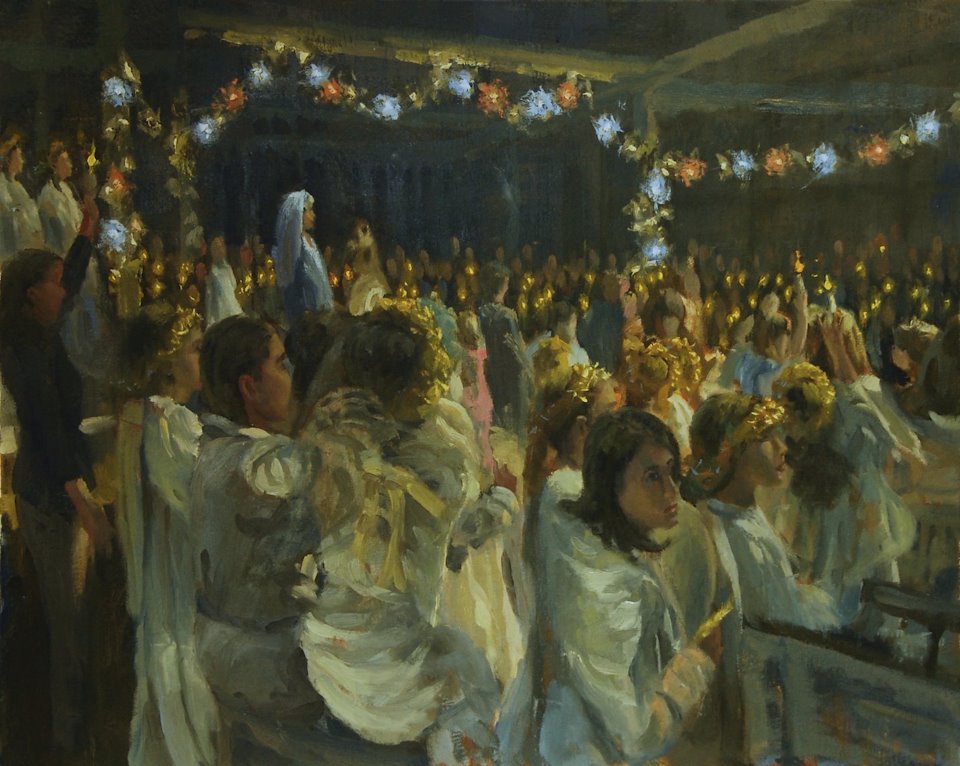 Silent Night - Oil, 30 x 24, FD812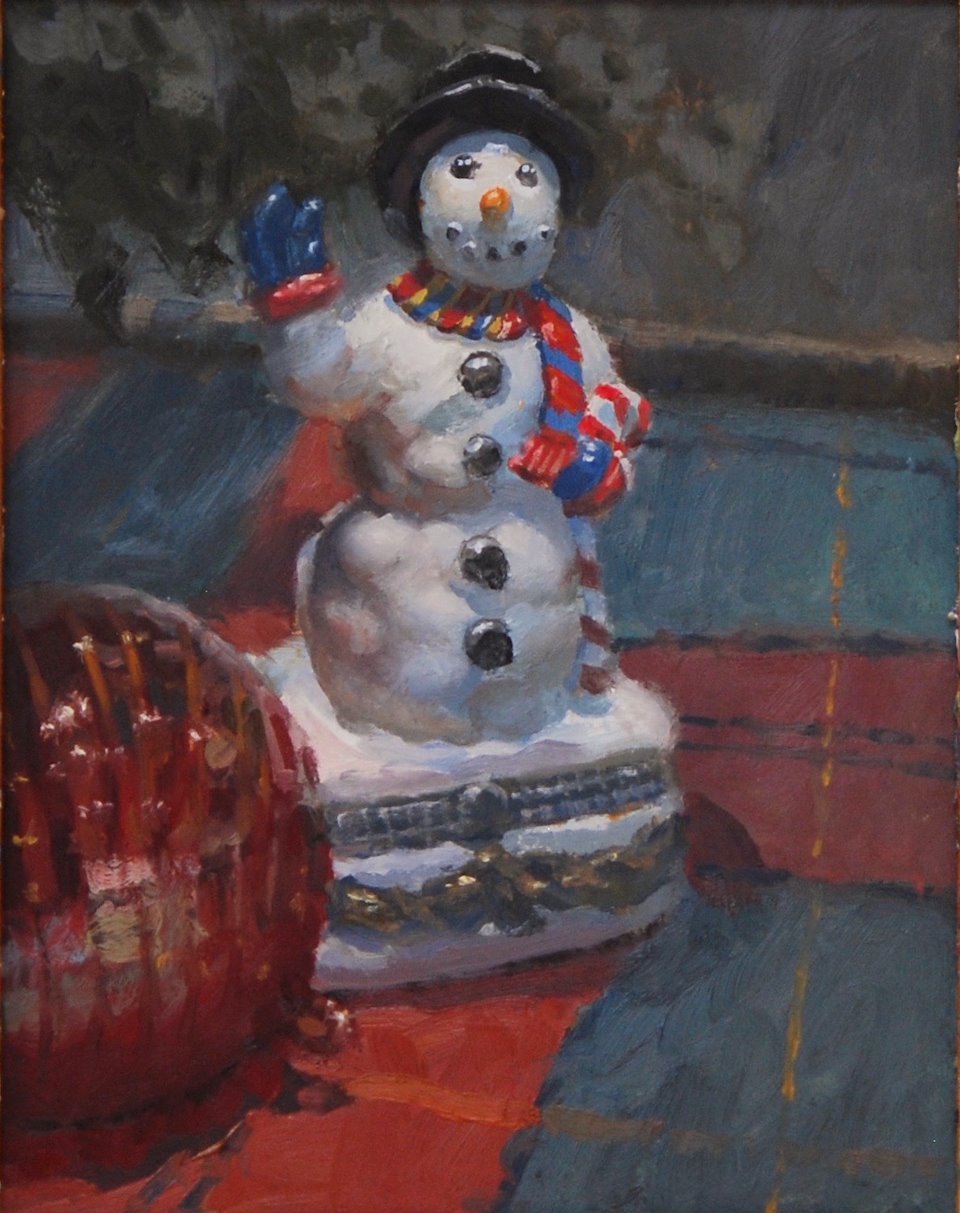 Frosty - Oil, 11 x 14, SOLD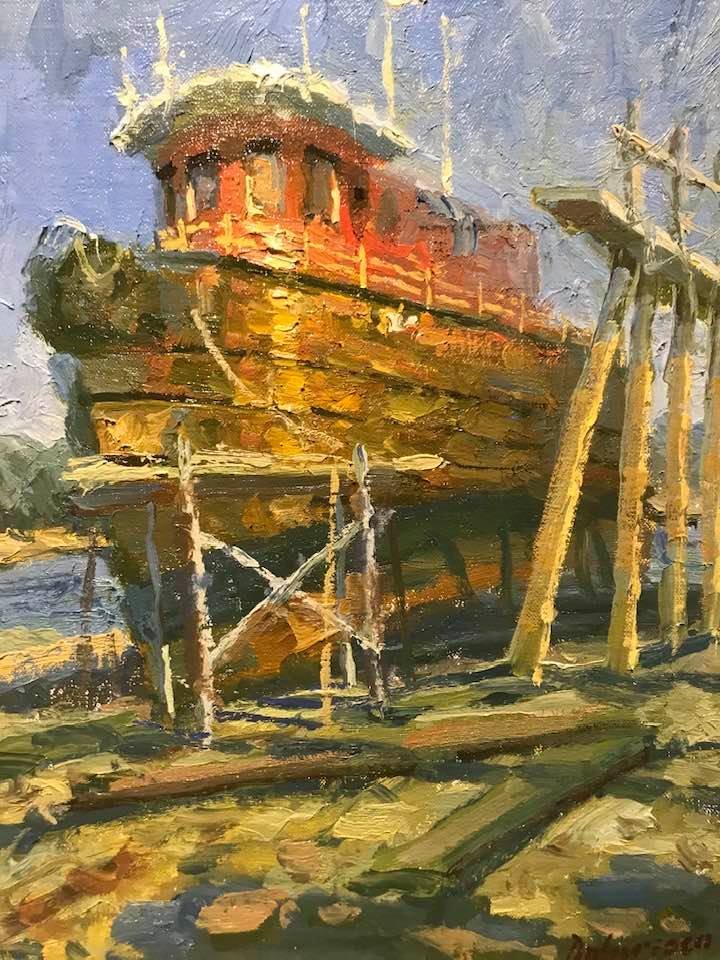 On the Ways - Oil, 14 x 11, FD893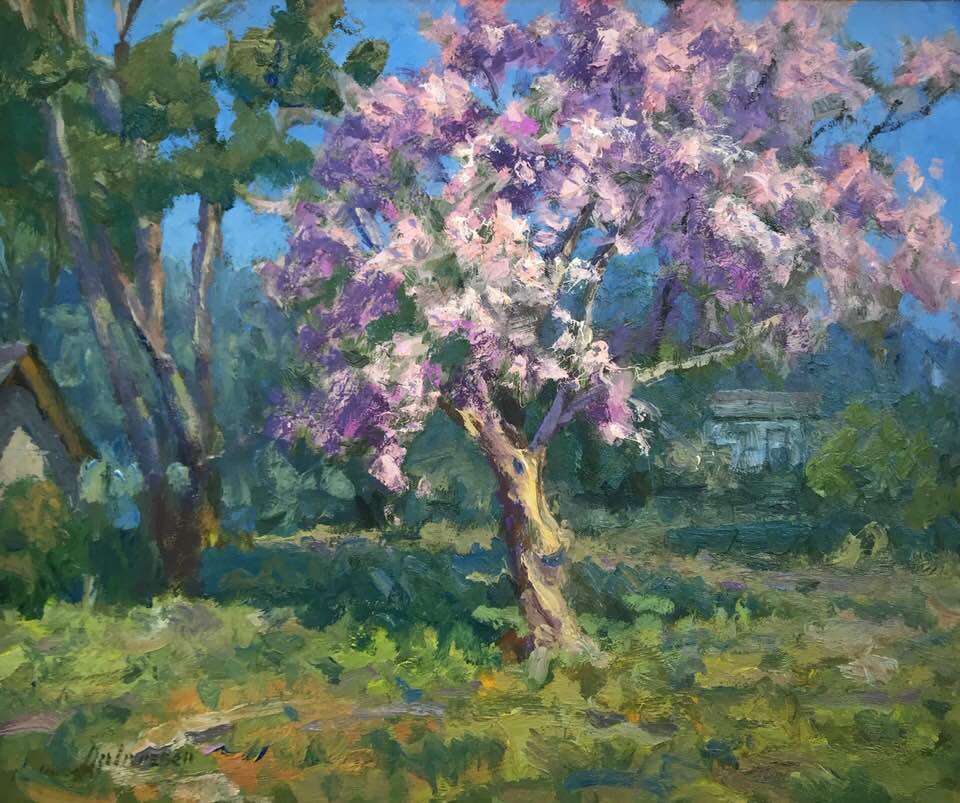 Crabapple – Oil, 20 x 24, FD830
Spring – Oil, 36 x 36, SOLD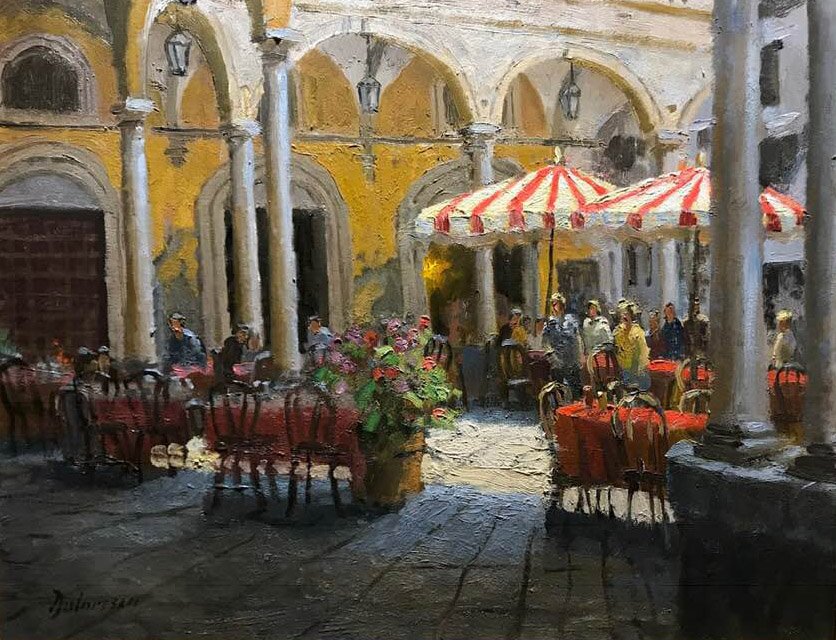 Al Fresco- Oil, 24 x 30, FD822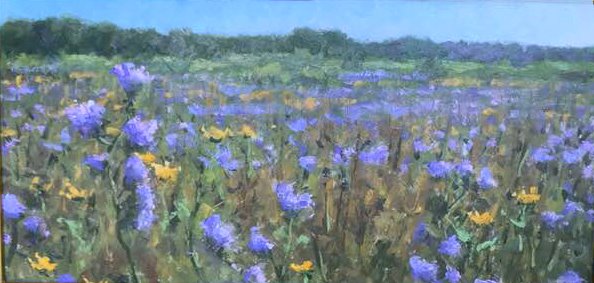 Autumn Field – Oil, 12 x 24, FD834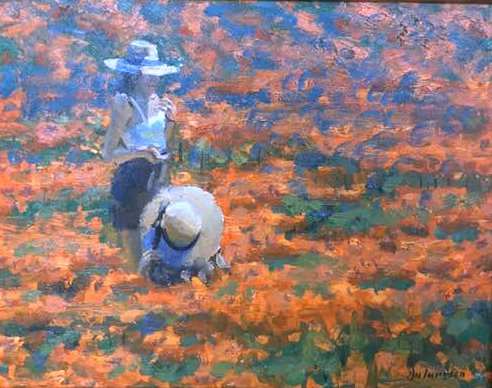 California Poppies – Oil, 11 x 14, FD83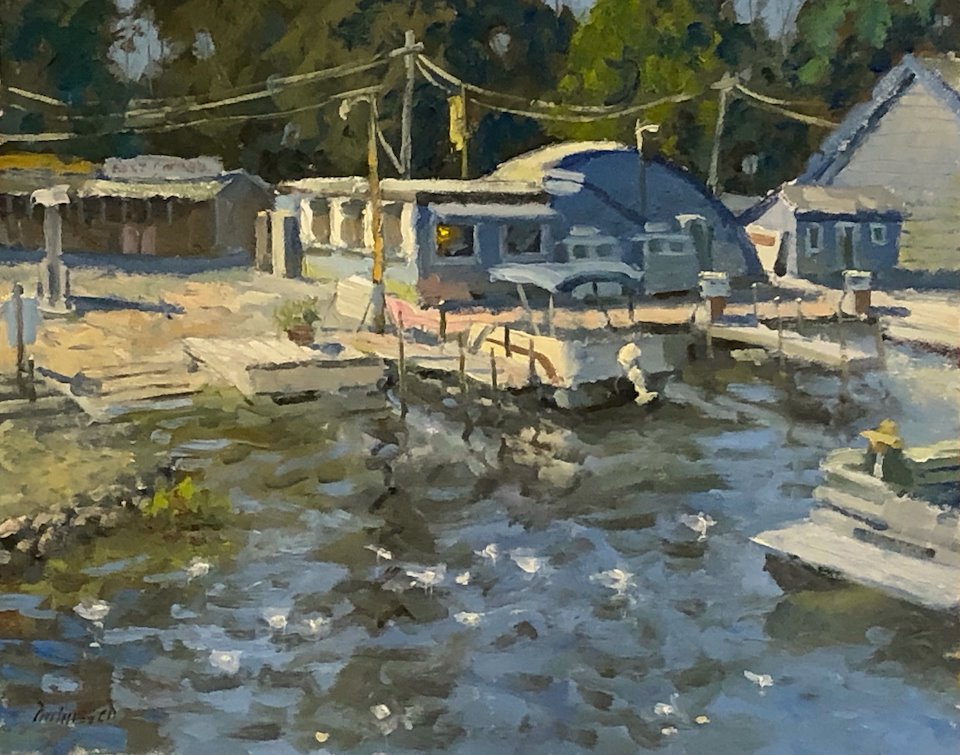 Jimmerson Bait Shop – Oil, 16 x 20, FD829
Fall Colors – Oil, 20 x 24, #FD811
Memorial Cape – Oil, 20 x 16, SOLD
Purpura – Oil, 18 x 24, FD797
Wisteria Bridge – Oil, 30 x 25, #FD789
Irish Flower Market – SOLD
Painting demonstration piece SOLD
Spring In Coldwater – Oil, 24 x 20, FD790
Lake George Garden – Oil, 14 x 11, FD-764
Phlox and Friends – Oil, 36 x 30, FD787
Windowsill – Oil, 9 x 12, SOLD
Spring Break – Oil, 12 x 9, FD785
Harvest at Dusk – Oil, 6 x 6, SOLD
Cool Water – Oil, 6 x 6, FD796
Gold Rimmed -Oil, 6 x 6, FD795
Coastal Sparkle – Oil, 6 x 6, FD793
Winter Stream, Oil, 30 x 24, #771
Barnyard Afternoon – Oil, 36 x 30, FD760
Field of Sun – Oil, 20 x 24, FD759
Harbor – Oil, 30 x 36, NP24 SOLD
Summer, Pokagon – Oil, 30 x 24, SOLD
A Good Catch – Oil, W 24" x H 20", SOLD
House of the Singing Winds – Oil, 16 x 12, FD762
Sunrise, Maumee – Oil, 16 x 12, FD763
Lake George Garden – Oil, 14 x 11, FD764
Vespers – Oil, 20 x 24. FD-743 SOLD
Wisteria, Oil, 36 x 30, FD754
Winter Stream – Oil, W 48" x H 36", #FD731
Afternoon in Saugatuck, Oil, 20 x 16, FD755 SOLD
Poppies, Oil, 20 x 16, FD756
Winter Valley – Oil, W 36" x H 36", #FD631, SOLD
Rainy Day Chicago, Oil 36 x 36, SOLD
Fourth of July, Oil, 11 x 14, FD-748
Valley Sunset, Oil, 12 x 9, FD-749
Evening Pokagon, Oil, 24 x 20, FD-746
Rainy Day Shopping, Oil, 24 x 20, FD-747
Dunes at Eventide – Oil. 36 x 48, #FD-741 SOLD
Morning Hike – Oil, 36 x 48, FD-740
Entering the Village - Oil, W 36" x H 36", #FD652
Edge of Autumn – Oil, W 14" x H 11", #FD630
Portuguese Shepherd – Oil, W 36" x H 30", #FD708, SOLD
Bashful Flower - Oil, W 8" x H 10", #FD664
Approaching Storm – Oil, W 30" x H 36", #FD710
Charleston Taxi – Oil, W 9" x H 12", #FD712
Yellow Cottage – Oil, W 48" x H 36", #FD713
Silent Night – Oil, W 20" x H 24", #FD587, SOLD
Venetian Canal - Oil, W 16" x H 20", #FD677
Magnolia Drive - Oil, W 30" x H 25", #FD610
Love Shack - Oil, W 36" x H 36", #FD656
The Letter - Oil, W 16" x H 20", #FD674
Drying the Sails – Oil, W 14" x H 11", #FD640, SOLD
Making Cider II - Oil, W 36" x H 30", #FD653
Wash Day - Oil, W 20" x H 16", #FD666
Venice Rain – Oil, W 9" x H 12", #FD668, SOLD
Back Garden - Oil, W 24" x H 20", #FD705
Rainy Day Market, France – Oil, W 34" x H 36", #FD549, SOLD
Venetian Glitter – Oil, W 30" x H 24", #FD497, SOLD
Two Friends – Oil, W 20" x H 16", #FD491, SOLD
Fred Doloresco
Midwestern impressionist Fred Doloresco paints urban scenes as well as landscapes and figurative works. Doloresco has a looseness of style and paint application that reflects his work's refreshing spontaneity, reminiscent of Edward Potthast and other American impressionist masters.
Fred Doloresco is a graduate of St. Louis University. He studied with Don Stone, NA, Daniel Gerhartz and Rose Frantzen. He has been chosen for multiple Oil Painters of America National and Regional shows and is a signature member of OPA. He has won Best of Show awards at Indiana Heritage arts on two occasions and in the Hoosier Salon Annual Exhibition. Fred has also been selected as Best of Show in two National Oil and Acrylic Painters Society's exhibitions and several other national shows.
Mr. Doloresco is also a Master Signature Member of the National Oil and Acrylic Painters Society and is represented in numerous corporate and private collections, including that of golfer Tiger Woods, the Sanctuary on Kiawah Island, SC, the Brown County Art Gallery Museum, and the Ella Carothers Dunnegin Museum.